Sangria found a Groupon for vegan high tea!
I've only had high tea once at Neverland Tea Salon, back when I was free to eat all the dairy I pleased. I enjoyed it and I see why high tea is appealing, as it is a cute, fun, and social activity. However, I don't think I would personally pay more than $30 per person for high tea… which means I won't get to try the other upscale high tea places. That's fine with me though, because I don't have much of a sweet tooth anyways! I much prefer savoury items.
Indigo Age Cafe is a small and hidden cafe in downtown. If you aren't deliberately looking for the place, chances are that you would have missed it.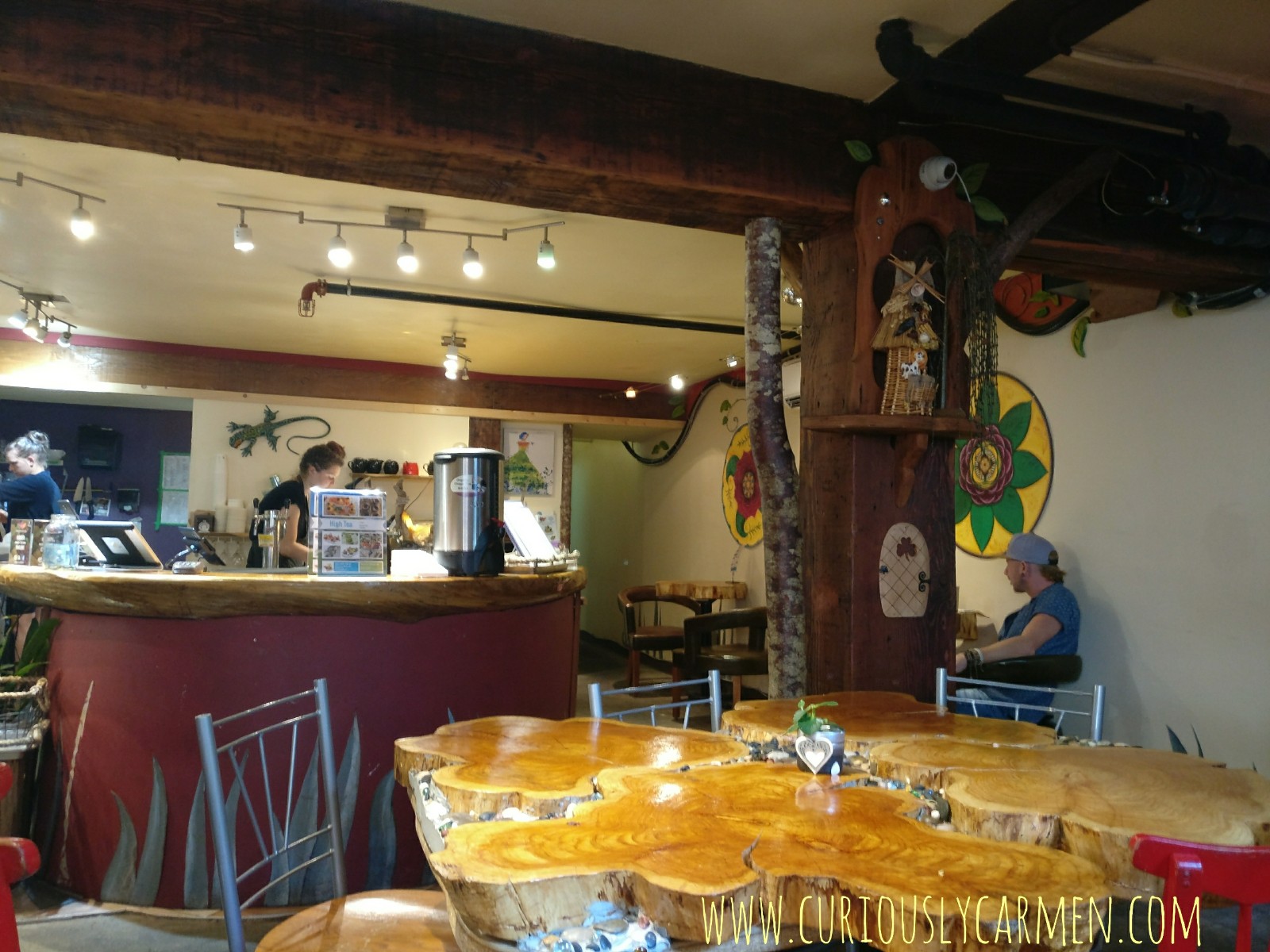 It was a hot day that afternoon, so the cafe was a bit stuffy. However, it felt very cozy and welcoming with a woodsy/nature theme inside. We were greeted right away and told that they would prepare our high tea. It took quite awhile to prepare and we were getting impatient … maybe like 35-40 minutes since we sat down?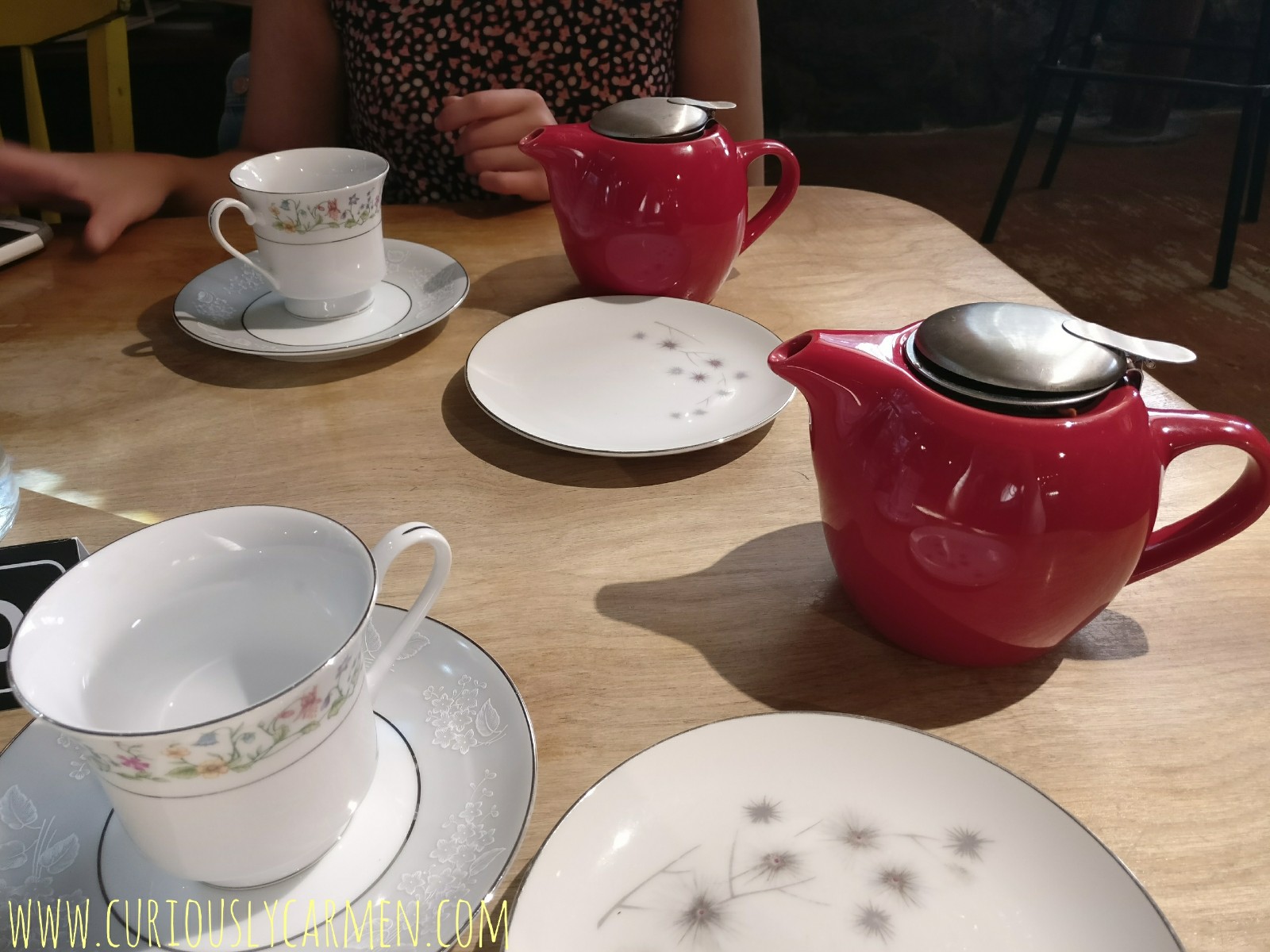 Anyways, we were very happy when the food finally arrived. We were told what each food item was, but I didn't bother writing it down because it changes constantly depending on the day.
Instead, feast your eyes on the pictures!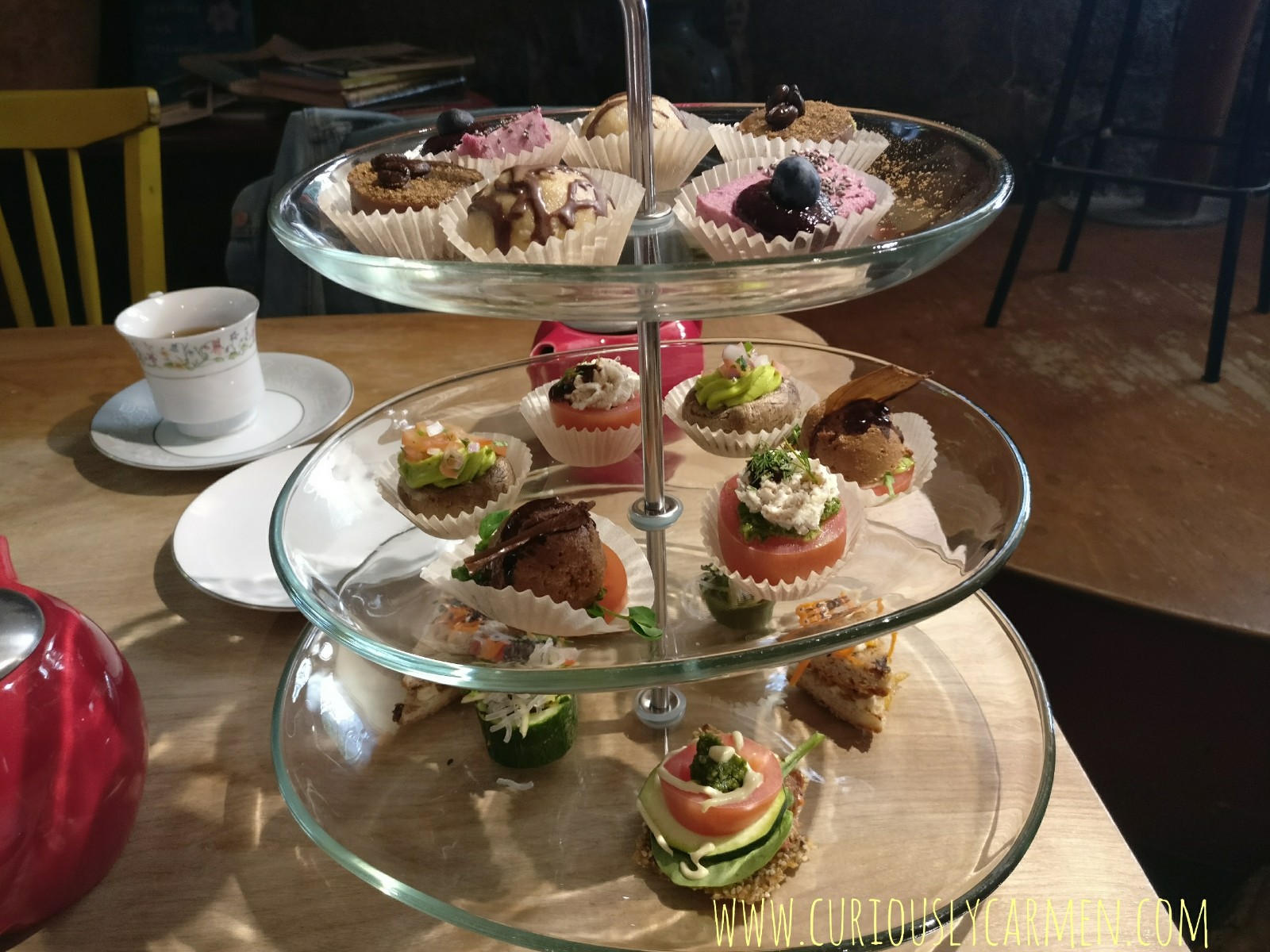 Now the most important part… was it delicious? Yes! After going to Eternal Abundance a couple weeks before, I did not have high hopes for Indigo Age Cafe… but it was actually really good. Each item was carefully made with little details. We could see why we waited that long for our food.
There were some items that had an eclectic mix of different food but they actually went really well together!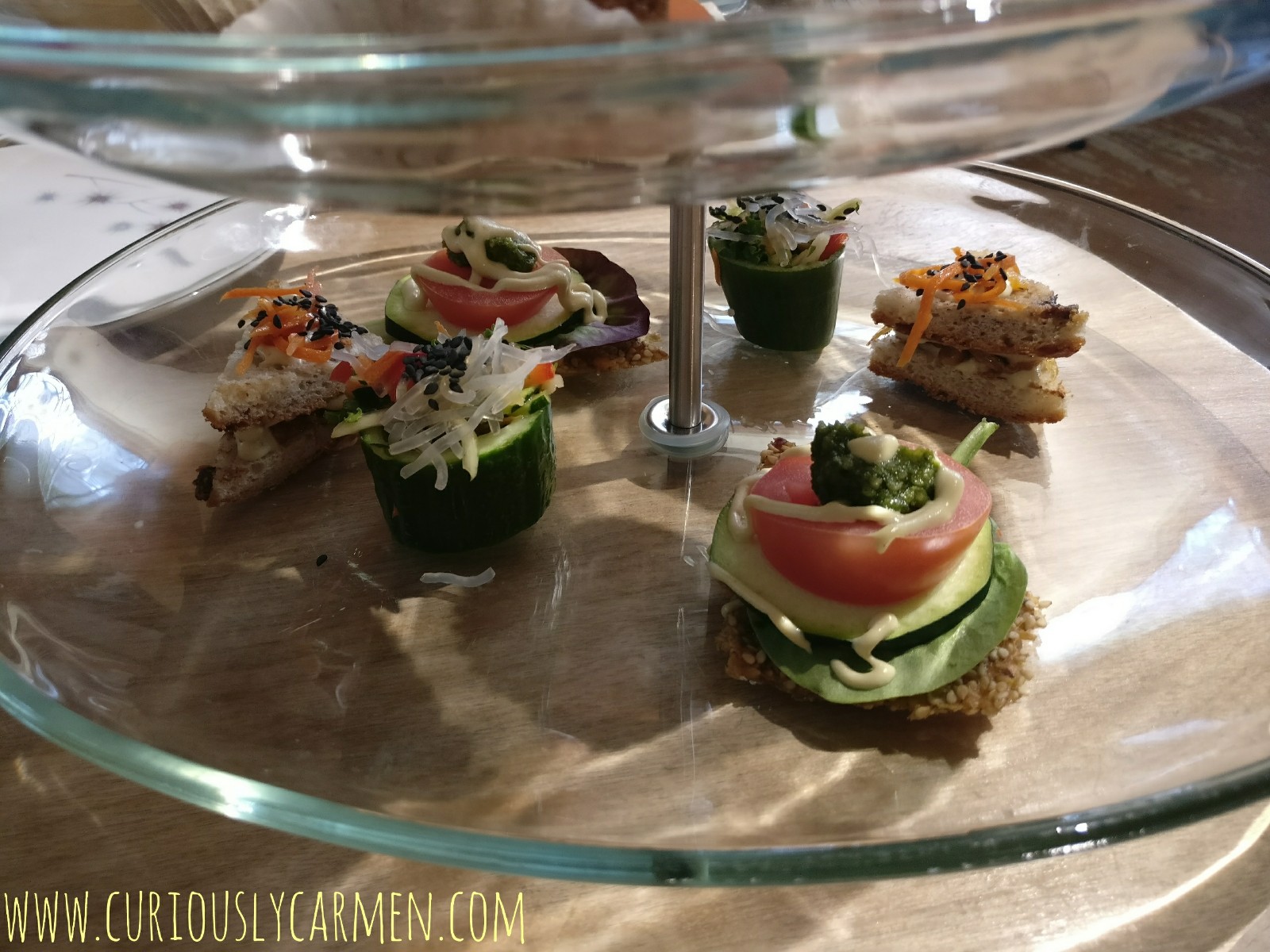 All the veggies were fresh and crunchy too! I really liked the cucumber cup and would love to recreate it at home or for a picnic!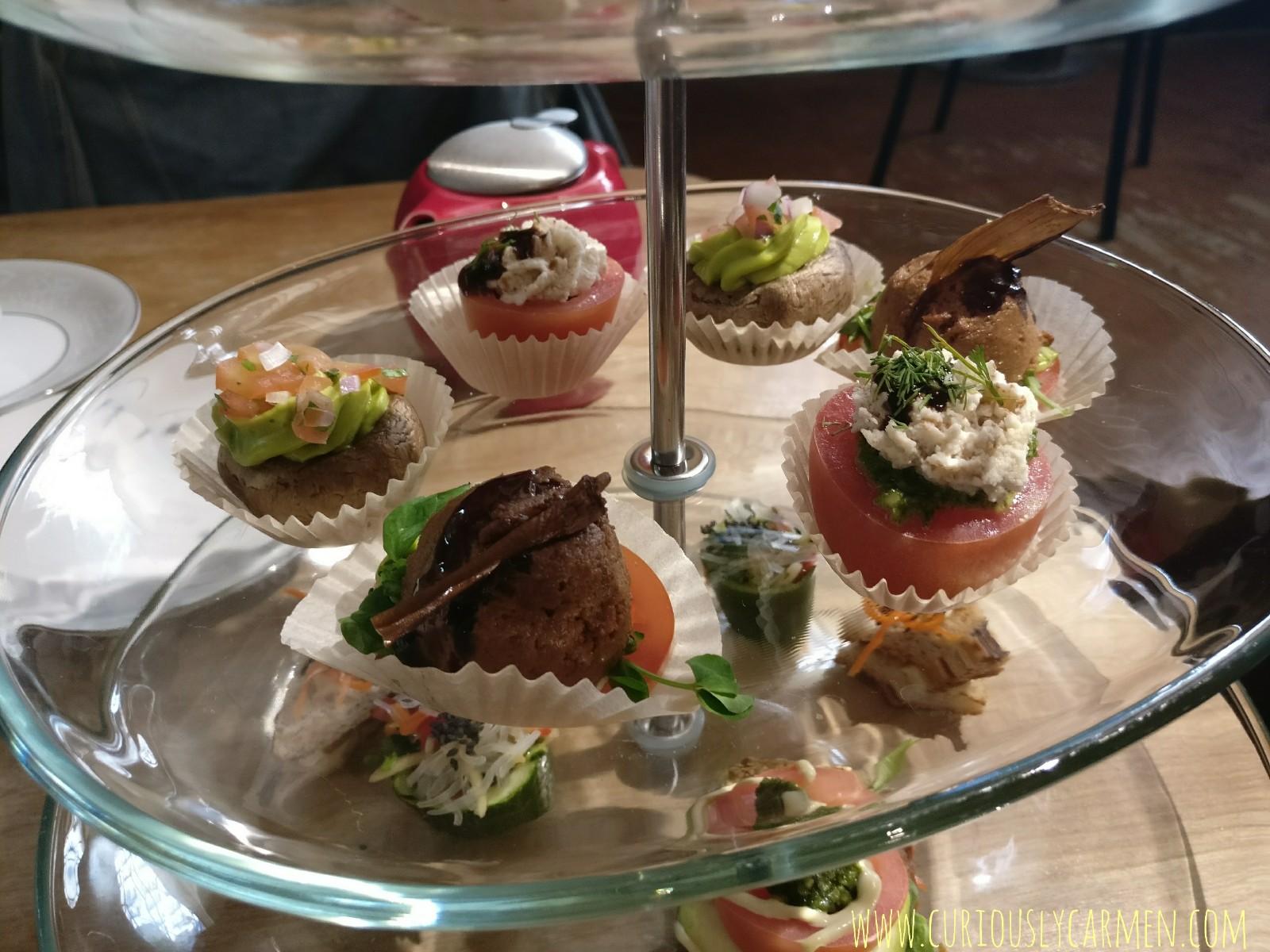 The stuffed mushroom with avocado paste was so good! Same with the stuffed tomato cup!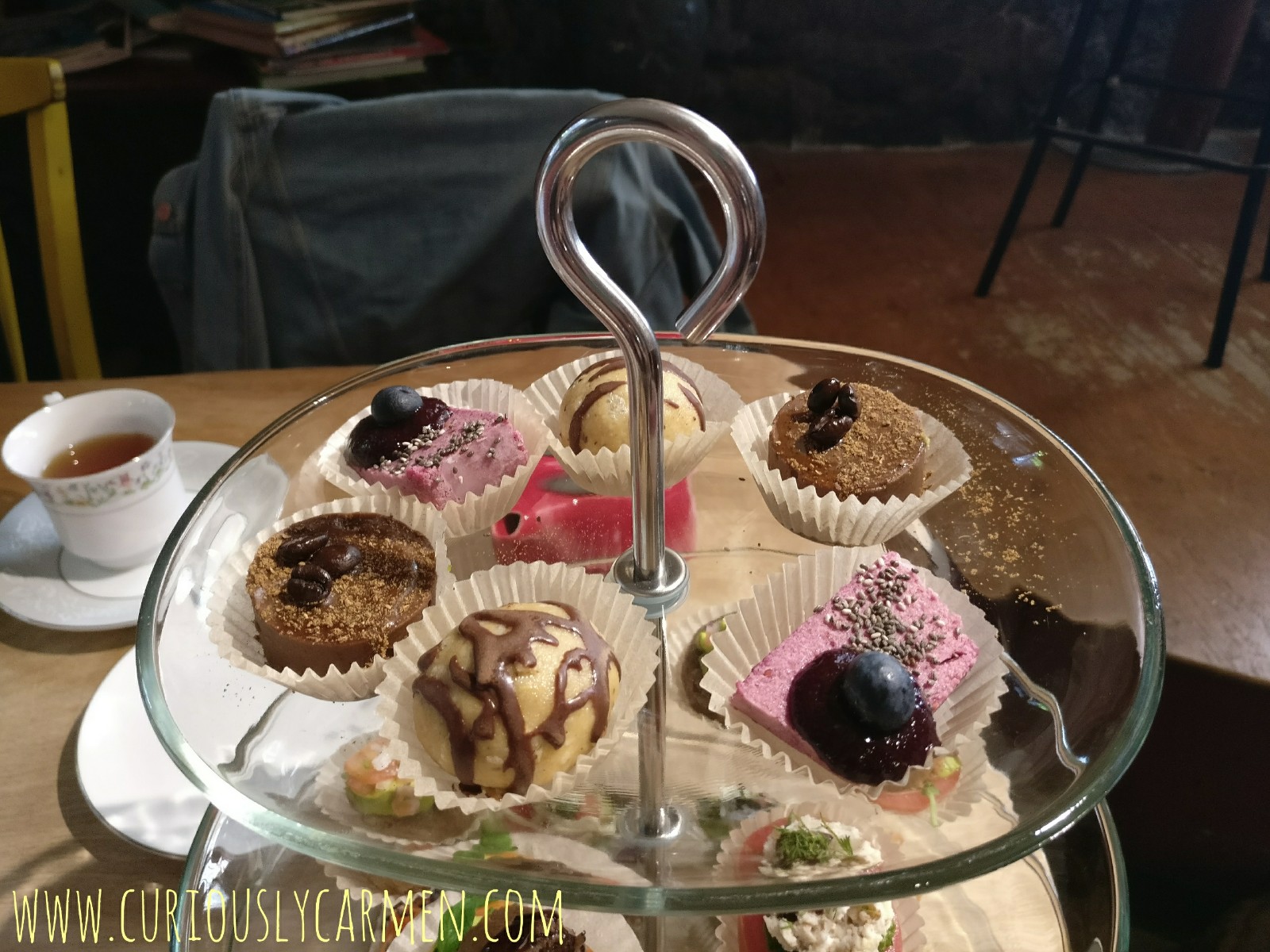 Last but not least, a close-up of the vegan desserts!
I would highly recommend the high tea with a Groupon. It is a nice place to go if you want to try something new and exciting.
Apart from high tea, they also serve vegan Ukranian dishes. Talk about unique!