I've been running low on new food posts, so the boyfriend and I decided to look for some restaurants that I could blog about. We've driven by Basil Garden numerous times (if not everyday haha) and keep saying that we should go for the past year since the Yelp reviews were pretty good.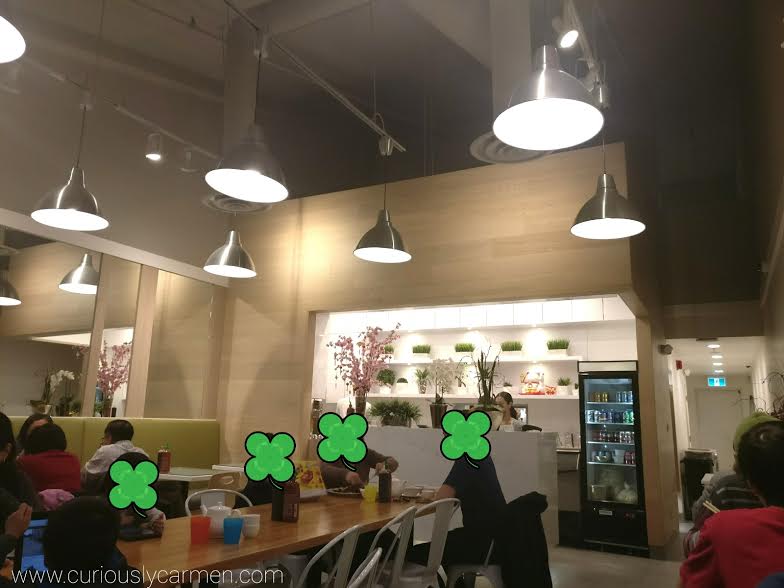 Basil Garden is located on Renfrew and Broadway, in a small strip mall where Mr. Sub is. Walking in, the decor was pretty modern and nice. Everything felt very clean and it was a lot nicer than the usual Vietnamese places we eat at.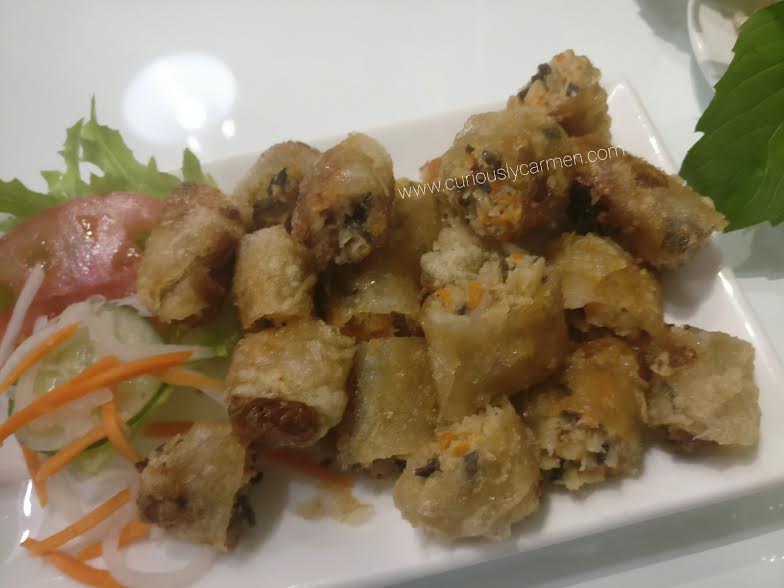 Spring rolls, $6: The boyfriend was quite hungry that night, so we ordered some spring rolls to start. There was quite a generous amount – 4 spring rolls for $6 is a great price!
They were fresh, crunchy and delicious! We have high expectations for Vietnamese spring rolls thanks to Le Petit Saigon and these were excellent as well.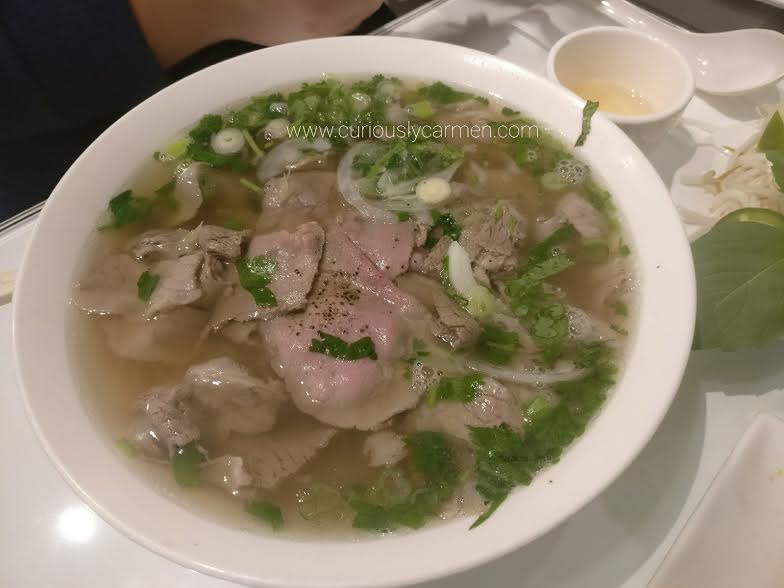 Large pho w/ rare beef and brisket, $10: At $10, the price was a bit higher than we were used to but this place is also a bit fancier. With that said, the boyfriend really enjoyed it. The broth was super clear but very flavourful.
The portion was HUGE, with lots of noodles and beef!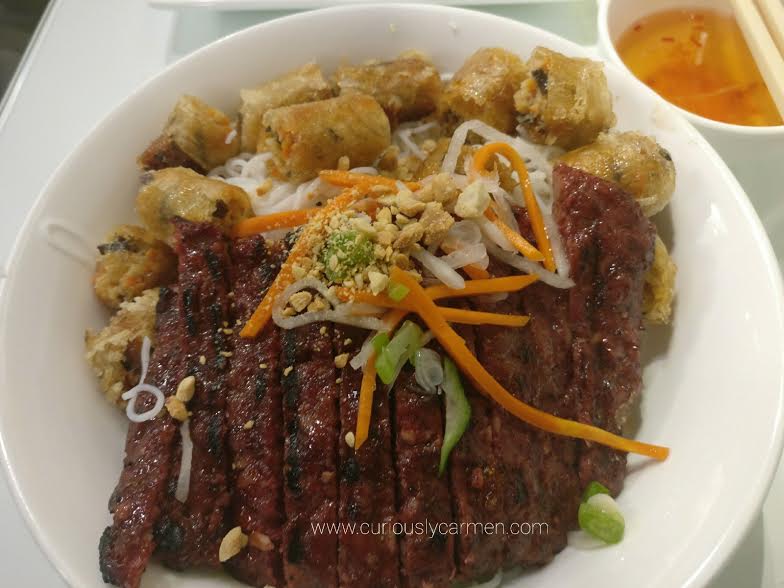 Pork patty & spring roll vermicelli: The pork patty was different than the usual places I go to. It was slightly sweeter and the texture was different. Pork patty usually has an even texture and consistency because it's processed (I think? Not sure) but this one didn't seem that processed.
Like think of a more-processed hot dog sausage compared to a breakfast sausage. But I guess this is a good thing because it's healthier, I was just expecting this style of pork patty.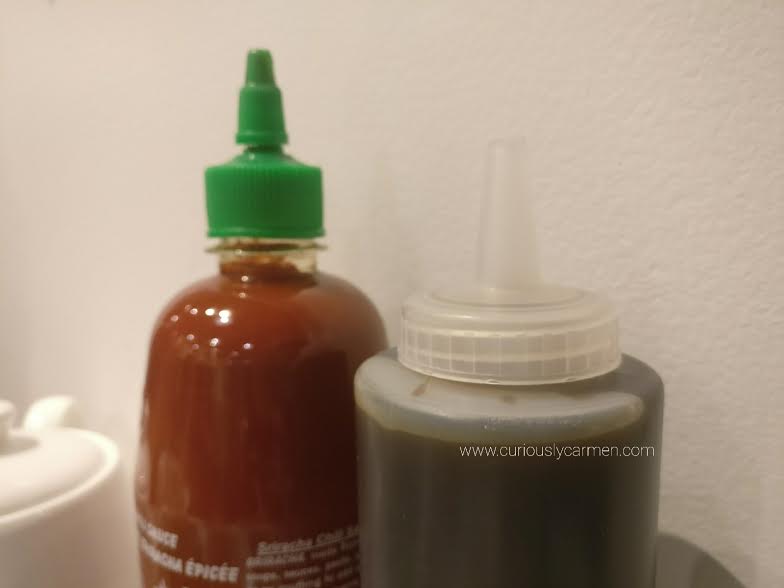 One last thing to mention is how clean their sauces are! This probably means that they clean out their sauce tubes quite often? It was pretty busy that night so I'm sure that the sauces get used a lot.
Anyways, we enjoyed our visit to Basil Garden and will be back! It's a good option for Vietnamese food in the area. As the boyfriend says, he would come back here if he wanted something close and didn't have any cash for Thai Son. Agreed!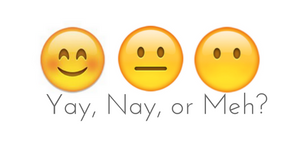 Yay!