The husband and I go to Market Crossing occasionally. During our last visit there, we saw Little Minh's Kitchen and decided to try it out. I remember when they first opened, it was under a different name. But then a few months later, the name was changed to Little Minh's.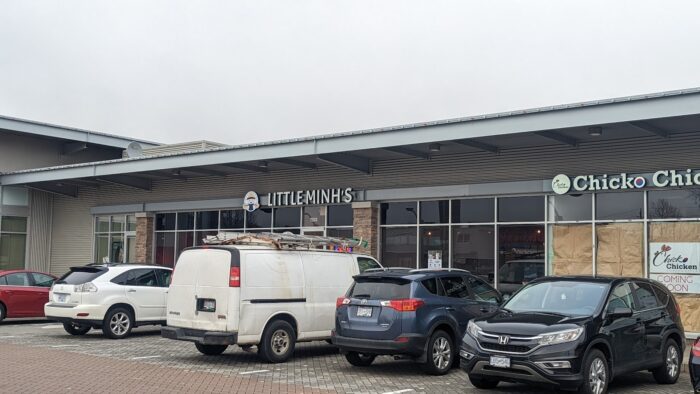 Walking in, the restaurant was quite spacious and there were many staff working. It was a weekend during our visit, so it was pretty busy in here.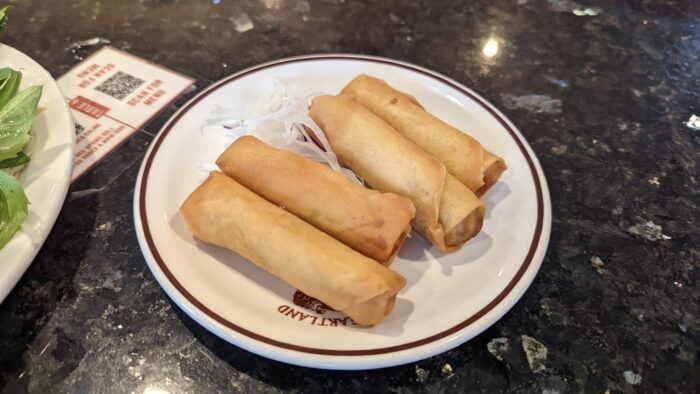 Spring roll: It was a pleasant surprise that they were offering a side of free spring rolls! The spring rolls came piping out and crunchy. The husband enjoyed them.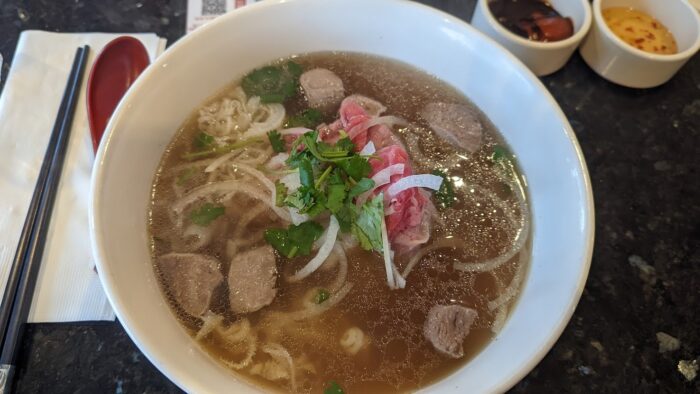 Pho: I went with their DIY pho and chose my own toppings. I don't recall what I chose exactly, but it was the standard beef options.
The broth here was delicious! I enjoyed my bowl of pho and it satisfied my cravings perfectly.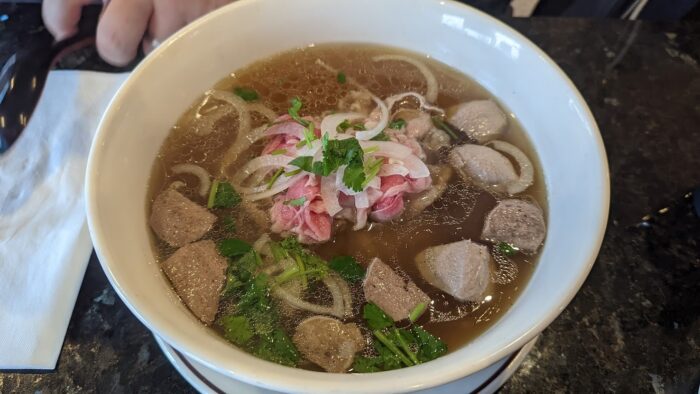 Pho: The husband also went with pho. He also enjoyed his soup noodles a lot.
In conclusion, we were both satisfied with Little Minh's. I ended up coming back a couple of weeks after when I was in the area myself, and that visit was delicious also. If we find ourselves at Market Crossing, we will definitely come by again for lunch.