In the summer before school started, I wanted to hang out with friends as much as I could before things got really busy. I've been hearing about North Noodle House for many years now, but I don't go to New West much. Frappachino and I were in the area, so we decided to try it out.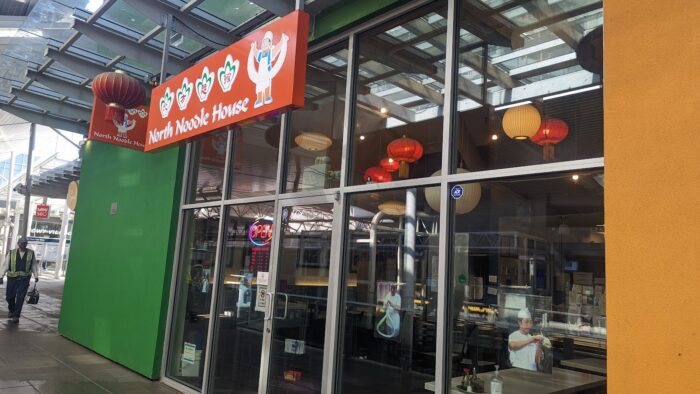 North Noodle House is a very small, mom and pop owned restaurant located inside New West skytrain station. There is also a parking complex as well. Apart from North Noodle house, there were a handful of other restaurants, small shops and a Safeway.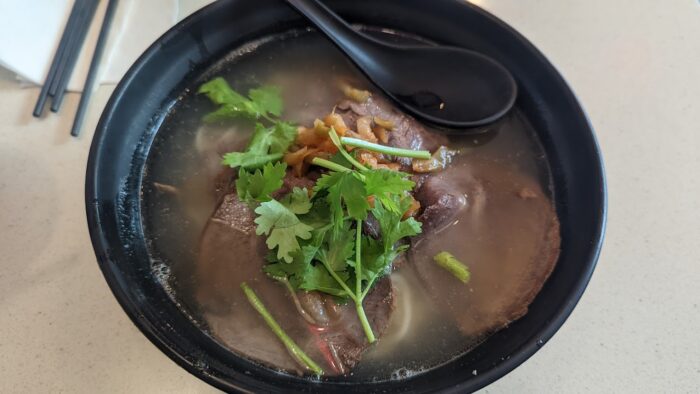 Beef noodle soup: It is no surprise that I am a huge fan of soup noodles! I had to try the beef noodle soup, and it did not disappoint. The noodles were handmade in the restaurant, and had the perfect chewy texture.
The beef slices were extremely tender as well. Although the broth looked quite clear, it was very flavourful. Frappachino is not a fan of clear, light broths but he also found it tasty!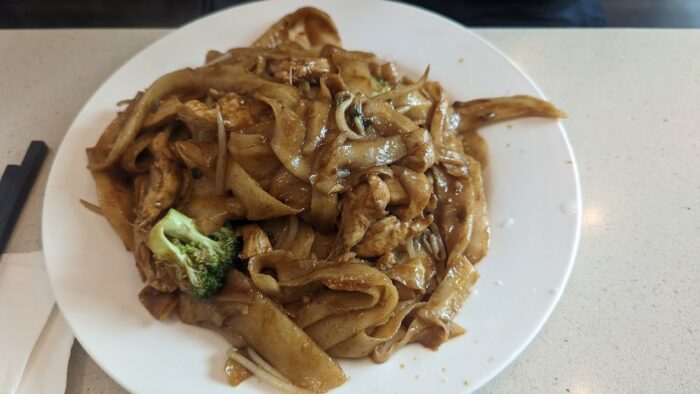 Fried noodles: Frappachino ordered the fried noodles, which was like a stir fry. The noodles here were wider and flatter. I would have liked this type of noodle for my soup as well. He also enjoyed his noodles.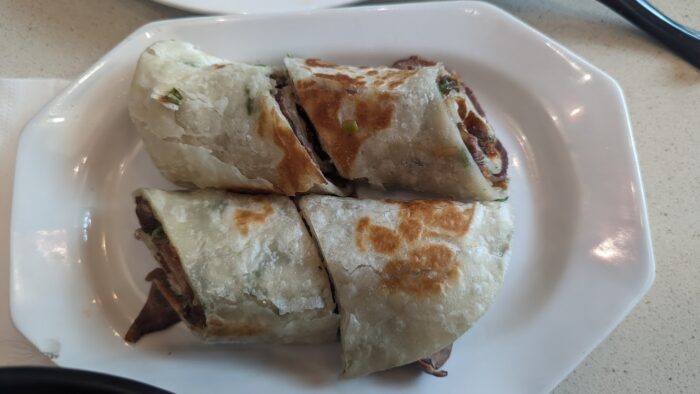 Beef roll: To share, we split a beef roll. It's been awhile since I had a beef roll, but these were delicious. They were lightly pan fried which made the outside crispy.
Overall, we left very impressed with the food at North Noodle House. If this place was closer or I was in the area, I would go pretty often. It is a gem!