Cafe Joie is a little cafe across from Metrotown. I've always seen many cute pictures online, so I didn't pass the opportunity to check it out myself when my friend invited me to come along!
However, I must say that a cafe is probably one of the worst places, food wise, that I can go to. I can't have caffeine, can't have dairy, and I don't have a sweet tooth. That is like 80% of menus at all cafes, but I still go once in awhile to check them out =P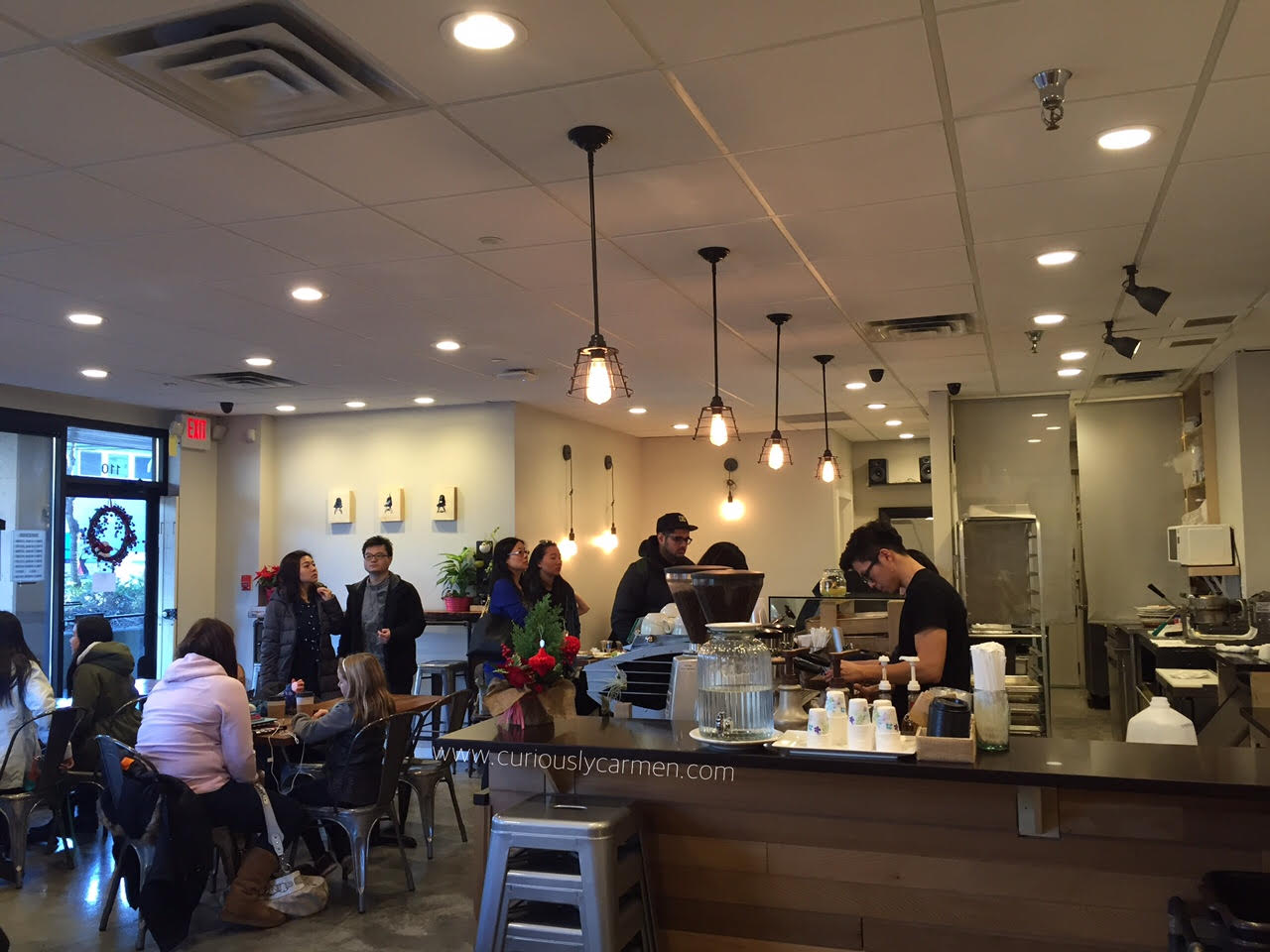 Although it looks pretty small on the outside, it is pretty spacious inside. It got pretty busy throughout our visit, and the line never stopped and tables were mostly full.
Luckily, we scored the only big, round,wooden table at the side of the cafe! It was probably the most comfortable seating in the cafe, as the other tables were pretty cramped together.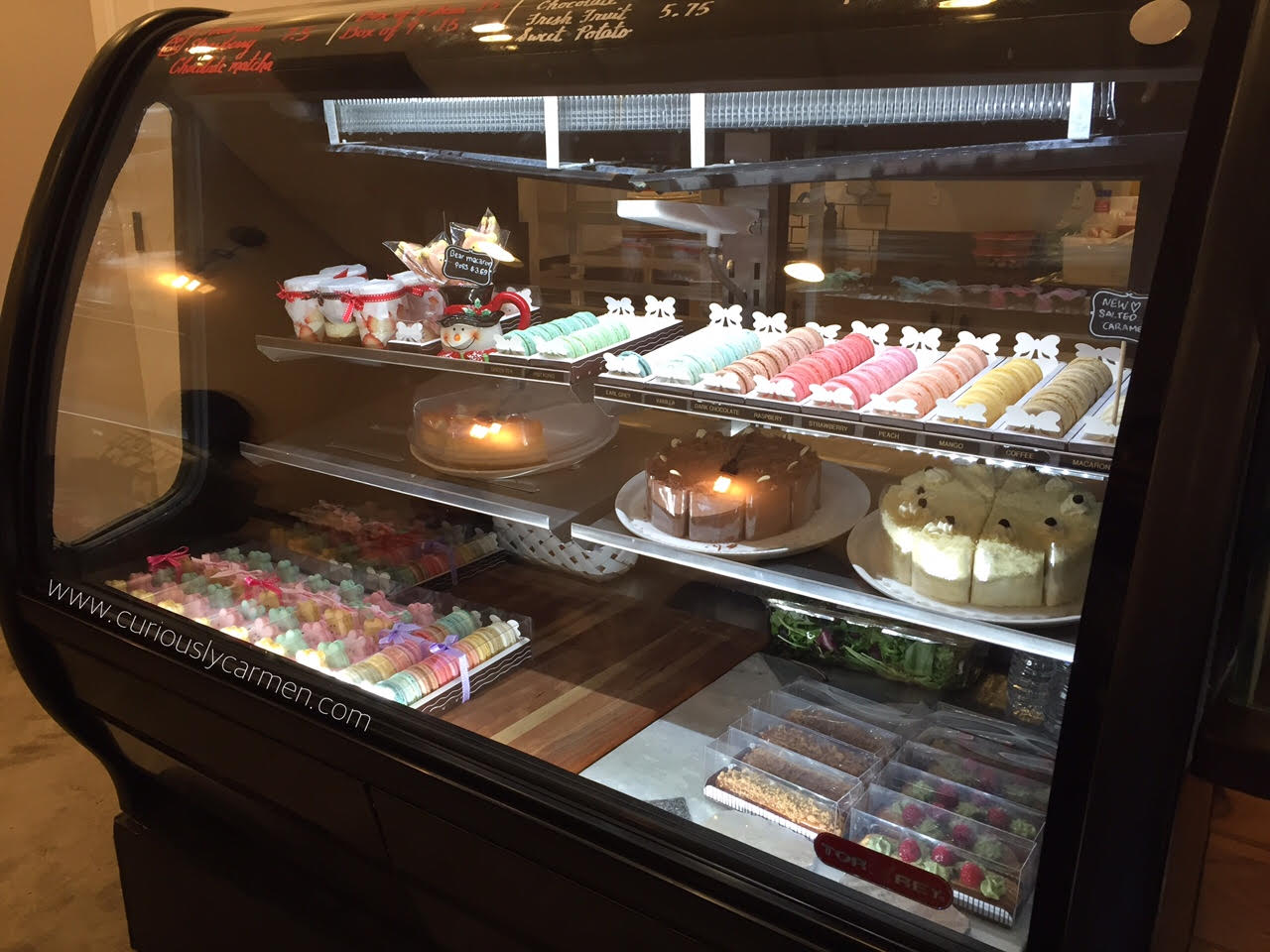 They also have cute, bear shape macarons with little ears on them in their display! As well, they have cake slices.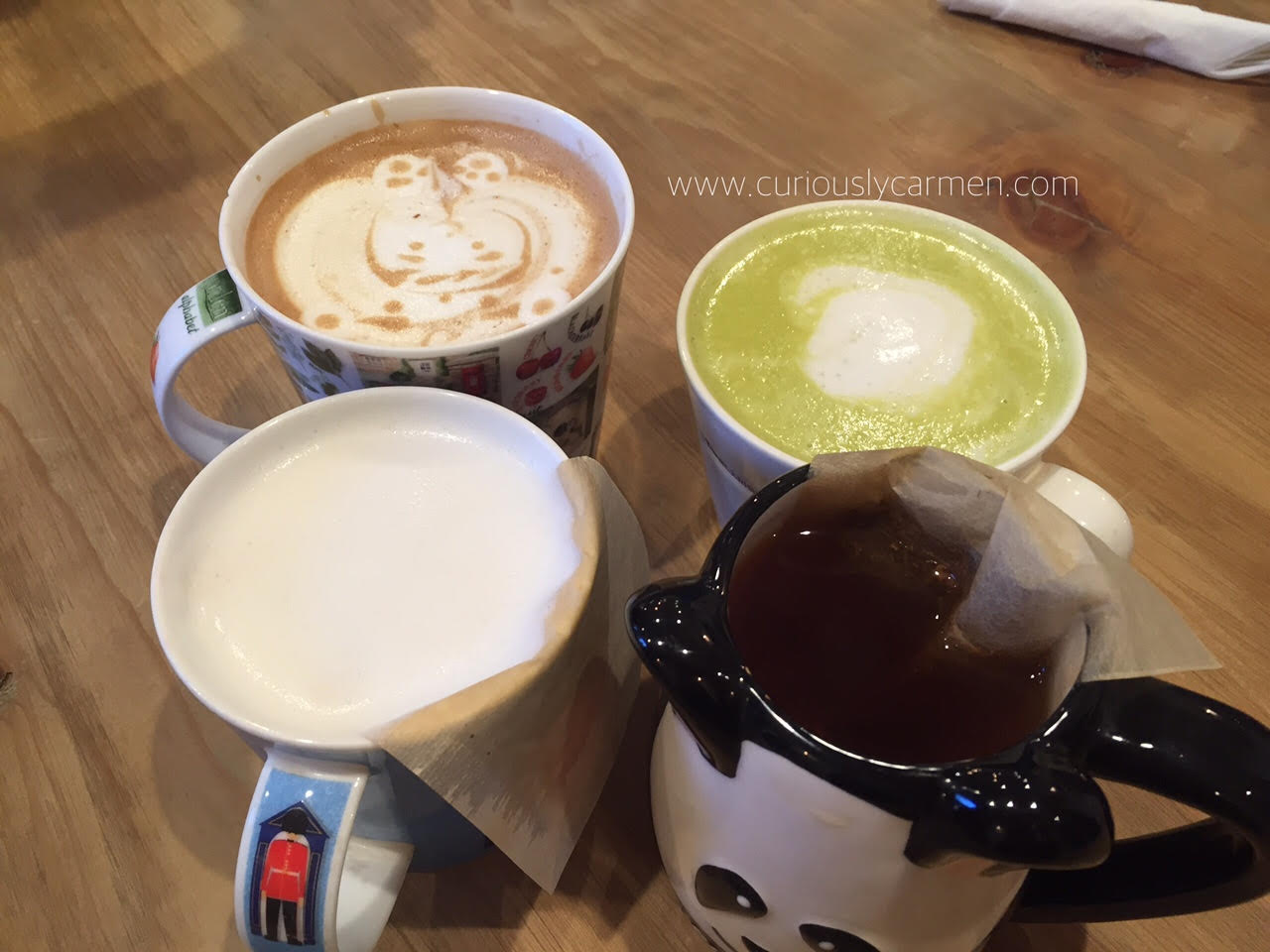 The four of us also got a drink each! Starting from top right, going clockwise:
Green tea latte w/ almond milk: Cinnamon wanted skim milk, but unfortunately they were sold out that day and replaced it with almond milk with no charge. She found it to be really sweet and asked them to make it again without sweetener.
Fancy rooibos tea: Since I can't have dairy nor caffeine, herbal teas or juices are pretty much  my only drink options at a cafe. The rooibos tea had a strong flavour, and had a fragrant rose smell to it.
London fog: Cocoa had no complaints about her latte!
Nutella latte: This is as good as it sounds. Espresso + velvety milk + nutella! If I could have dairy and caffeine, I would have definitely ordered this as well! Lollipop loved it and described it as drinking warm nutella. Yum!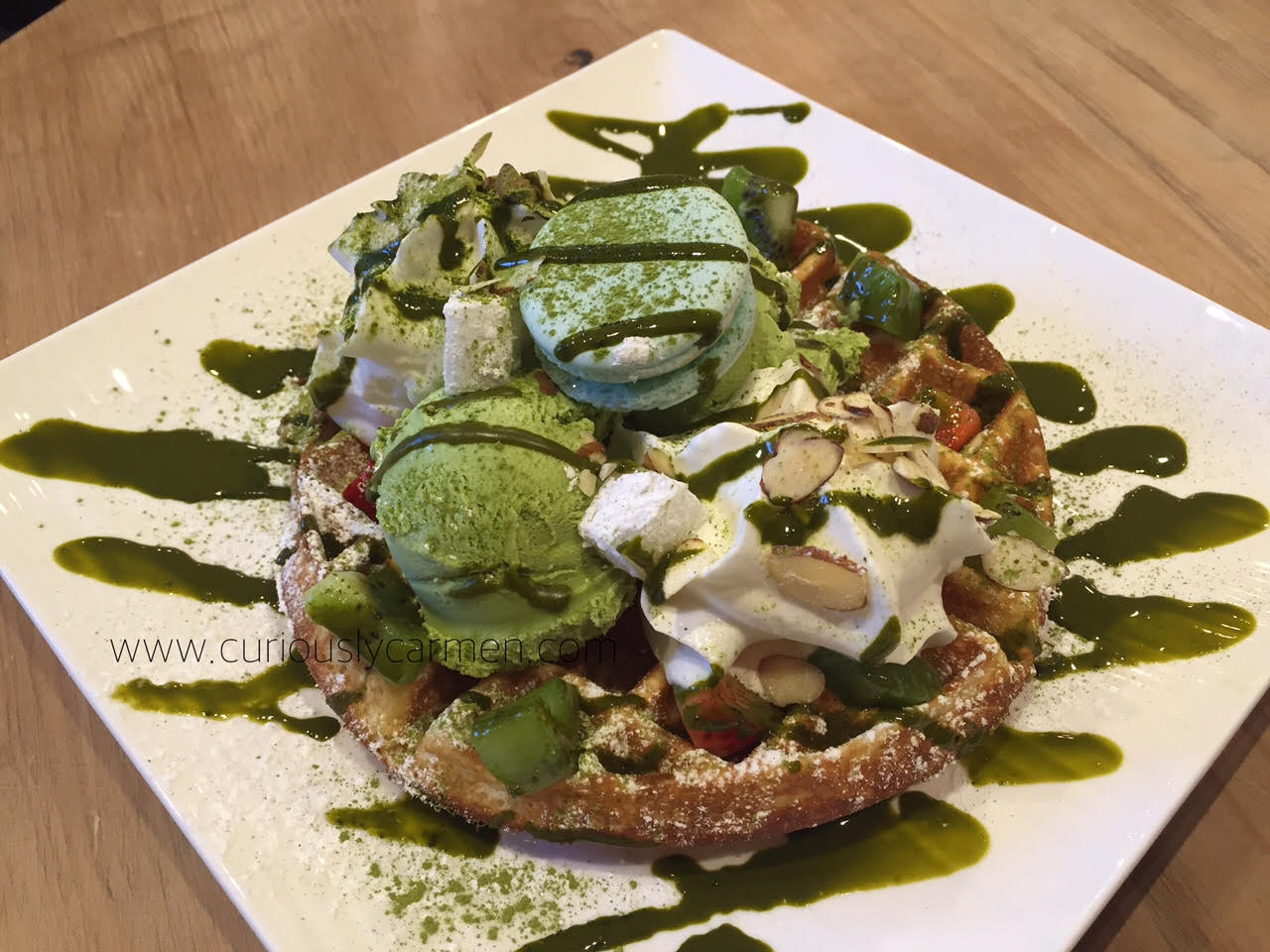 Green tea waffle, $10.99: Cocoa and Lollipop shared this delicious waffle, topped with green tea ice cream, moci, whipped cream, almonds, kiwi, and strawberry. They both LOVED this waffle and said it was absolutely scrumptious.
I tried a bit of the waffle that didn't touch the caffeinated green tea or dairy. It was very sweet, soft, and fluffy!
Overall, I would recommend Cafe Joie as a place to study or just hang out with friends. The waffles are definitely worth trying and great for sharing!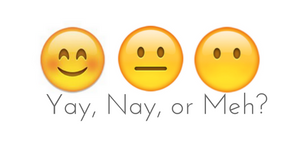 Yay!
Thanks for reading!
-Carmen