Vancouver has been abuzz lately with the opening of Remi Patisserie's storefront! Over the past year, Remi Patisserie has gained popularity by selling their pastry products in other cafes or on social media. They are a small shop located by Cambie and Broadway, and pre-ordering days in advance on their Instagram is highly recommended.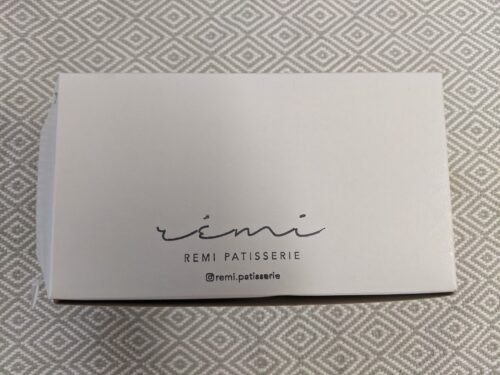 Maki and Nigiri told us good things about Remi Patisserie back in the summer, and really enjoyed it. They were nice enough to drop off some cake for us recently! It was the perfect treat and pick-me-up since the fiance and I were both feeling sick that week.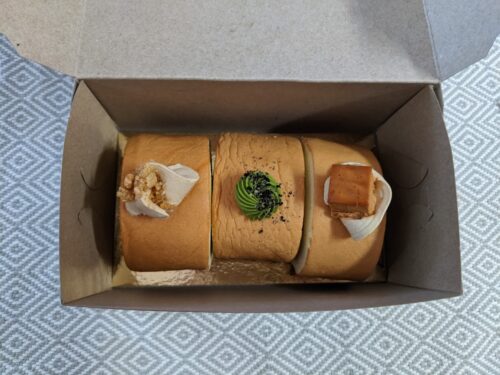 Maki and Nigiri picked out 3 slices of cake for us. While looking on their Instagram, I believe these are called tea rolls. They are more Asian inspired and reminded me of an elevated version of the Chinese swiss rolls from Asian bakeries that I grew up eating.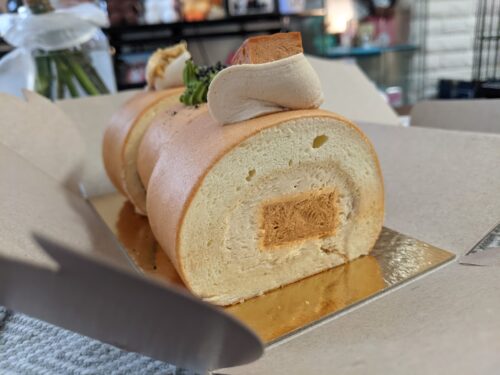 Thai tea roll: First up, we tried the Thai tea roll. At the time, we didn't know what flavour it was… but knew that it was DELICIOUS and that we loved it. The roll itself felt dense and thick, but it was actually very soft and fluffy when bitten into.
In addition, the filling of the Thai tea whipped cream was delicious. There was a strong milk tea taste while the cream filling was light and delightful.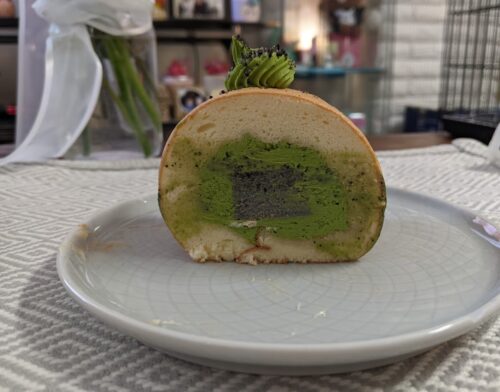 Matcha sesame tea roll: Secondly, we tried the matcha sesame tea roll. The matcha used at Remi Patisserie is organic and from the city of Uji in Japan. Again, this roll was delicious. Just like the Thai milk tea roll, the quality and flavour of the matcha was excellent. The matcha was nutty, strong and earthy.
The sesame added more nuttiness to the roll and highlighted the strong matcha flavour even more. The combination of the two was great.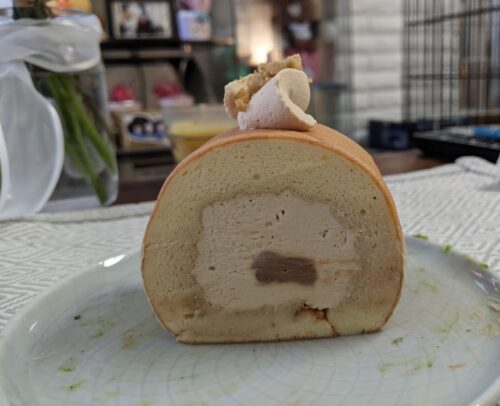 Earl grey and salted caramel roll: Lastly, we tried the earl grey and salted caramel roll. Out of all three, this one was my personal favourite. The earl grey and salted caramel cream inside was so incredibly light and fluffy.
The tea flavour in this roll wasn't as strong as the Thai milk tea or matcha, but I could still taste it. In addition, the salted caramel gave the roll an extra amount of sweetness.
Overall, we really enjoyed the pastries we tried from Remi Patisserie, and can see why they are so popular! The quality of the pastries is evident and it was so delicious. The texture of the tea rolls were perfect too.
As mentioned earlier, they reminded me of a fancy version of traditional Asian pastries. I would love to try more of their other desserts as well.