A few weeks ago, I attended the Estee Lauder Fall 2017 preview event. There were some new products, and formula changes for some of their classic products. Read on to find out more!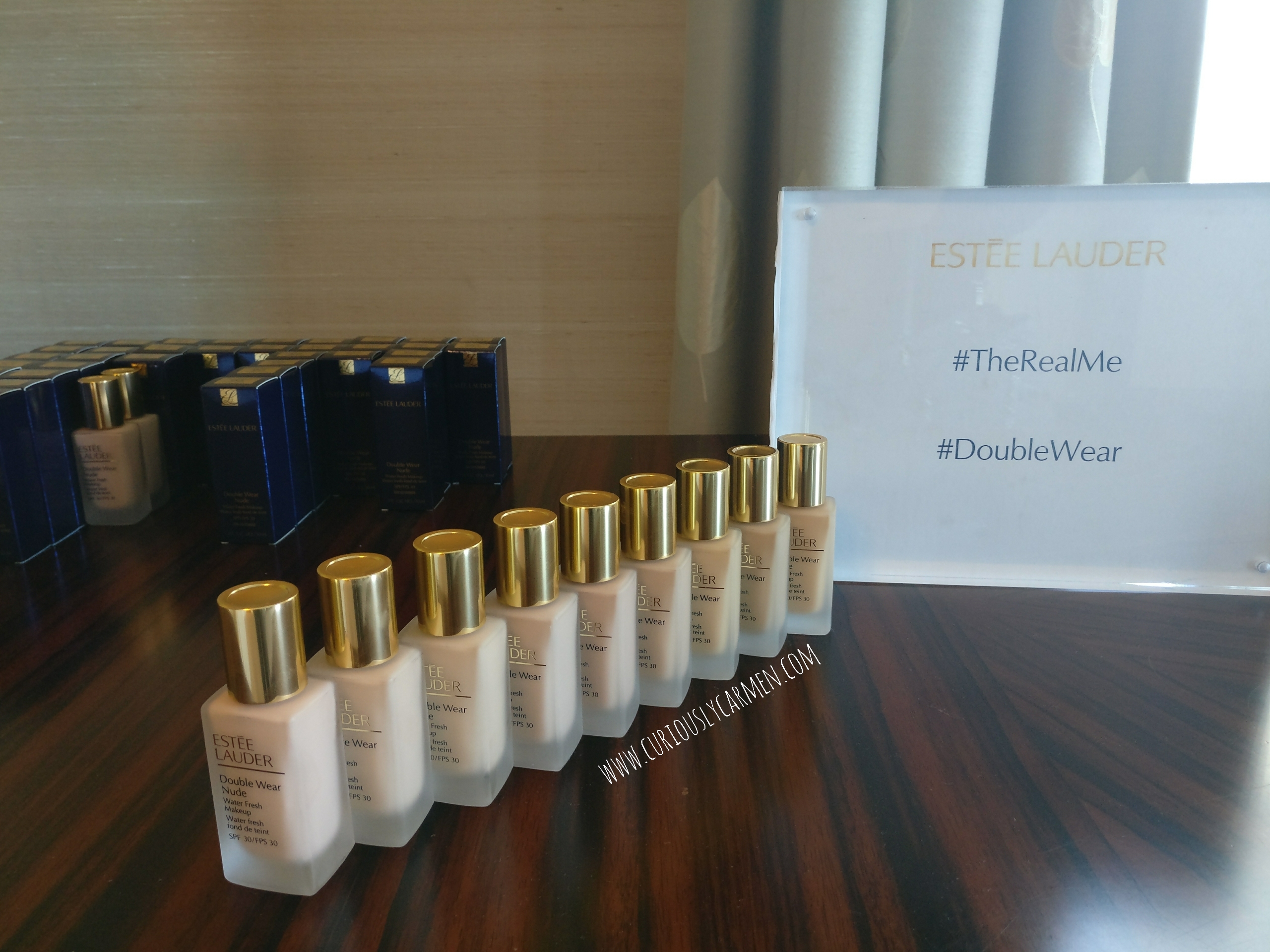 The Estee Lauder Double Wear foundation is one of my favourite foundations (previous review here). This Fall, they have changed the formula slightly. It now contains 50% more water, which gives it a lighter feel yet is supposed to have the same medium/full coverage.
I tested this out over the weekend and I can't wait to write my full thoughts on this!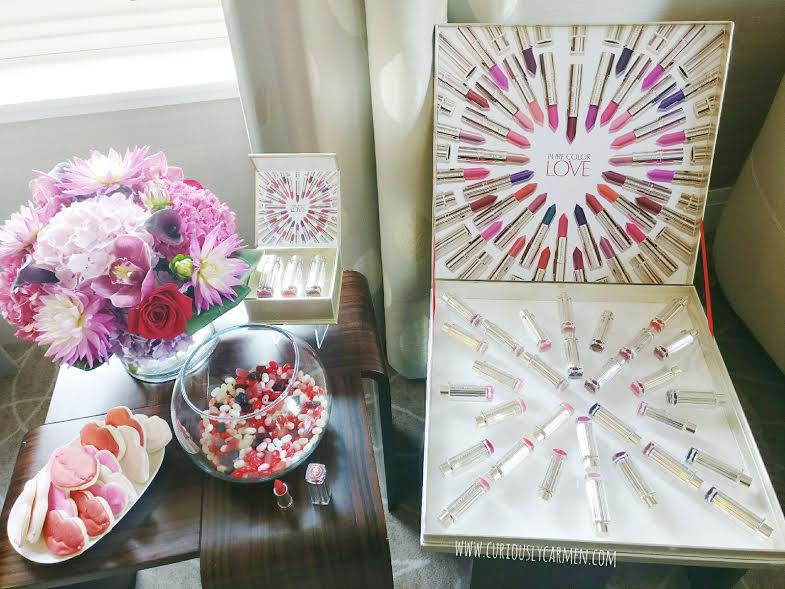 Starting off, Estee Lauder is launching an impressive array of lipstick colours. They range from pinks to reds, but also some daring colours such as green and blue.
The tip of the lipsticks were also re-designed, making it easier to get a more precise line!
AERIN products were designed by Estee Lauder's granddaughter, Aerin. I've always been a fan of AERIN fragrances and this was no different.
New this season are two fragrances – one for day wear and one for night wear. The day wear has a light fragrance which reminded me of summer, while the night wear had a heavier and slightly muskier fragrance.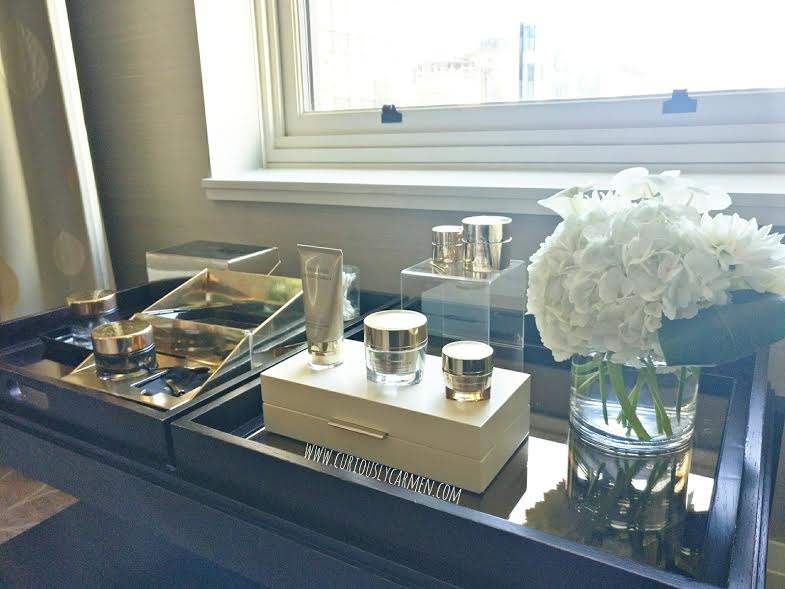 Some new skincare launches!
New Re-Nutriv Ultimate Diamond Transformative Thermal Ritual: The creme wraps skin in a cocoon of concentrated Black Diamond Truffle Extract and advanced deep-hydrating, plumping and contouring ingredients for a firmer look and feel.
Nutritious micro algae: This cream features three different types of algae which help to purify and balance skin. One of the types of algae included is spirulina, which has tremendous benefits to your body.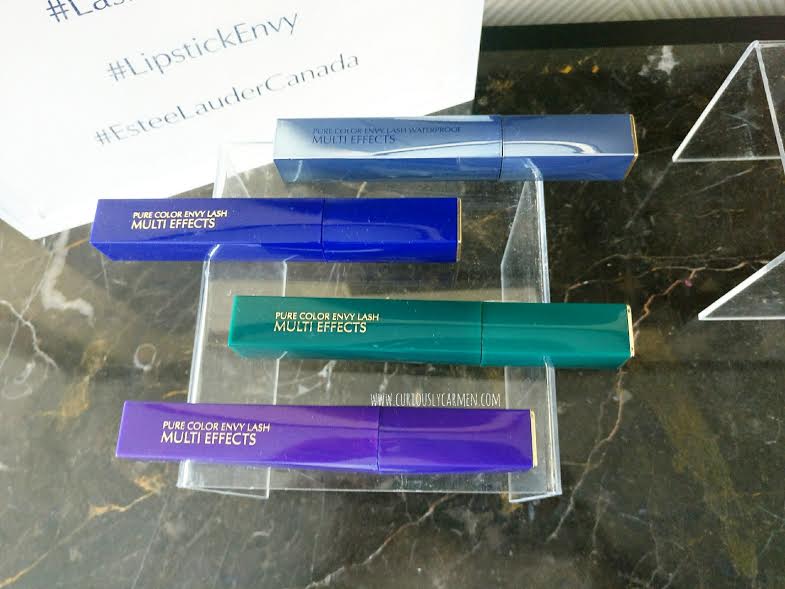 This is pretty cool – coloured mascara! It seems that Estee Lauder is really branching out into more unique colours, with the launch of their new lipstick colours as well!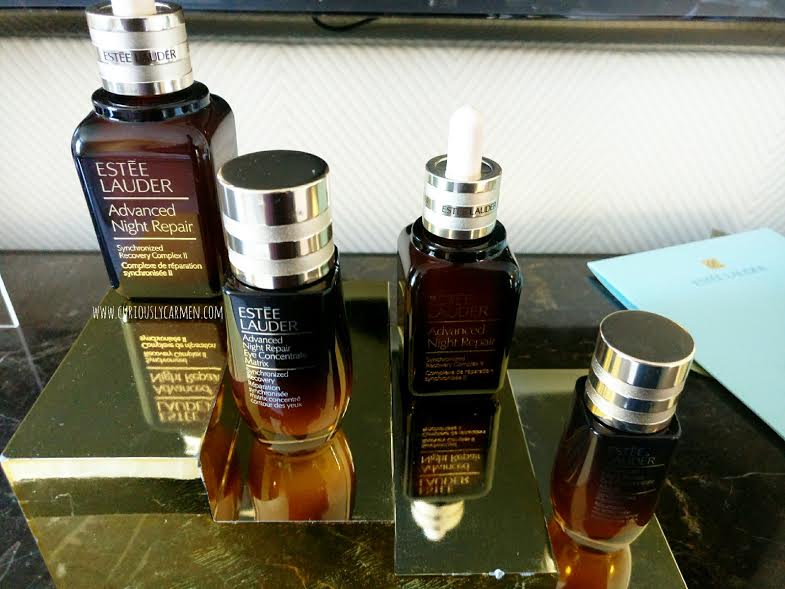 The classic Advanced Night Repair, one of Estee Lauder's best sellers! The formula was modified, and it now contains 50% more hyaluronic acid for even more intense hydration and wrinkle prevention.
The new formula also includes the patent pending, 360° Matrix Technology. It wraps the eye area in a breathable, flexible visco-elastic network that allows natural eye movement while providing cushioning support. Sounds very protective against the earth's elements.
—–
Now it's time to write my reviews on some of these products, stay tuned for that!