It has been awhile since we had Indian food! After looking up some restaurants online, we decided to try Bombay Kitchen and Bar for delivery. I haven't heard of them before, but the restaurant is located on Commercial Drive.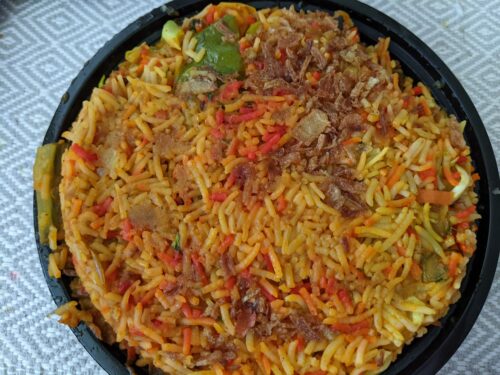 Chicken biryani: I love my chicken biryani, but I always find it to be hit or miss. Unfortunately, the chicken biryani was a miss. It was pretty oily and dense, and lacked the fluffiness that is sought after.
On the plus side, the taste was flavourful and the portion was pretty big.
Chicken korma: Luckily, the chicken korma was much better and delicious! We had no complaints about it. The chicken korma was fragrant and tasty.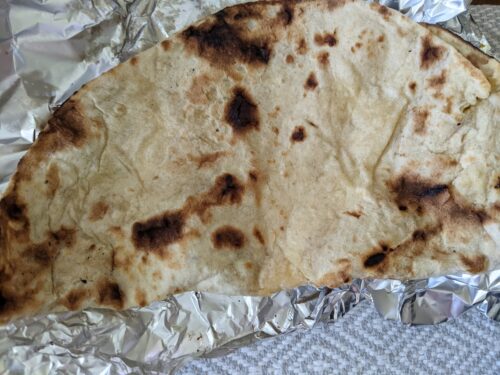 Tandoori roti: We ordered a tandoori roti to go with the chicken korma, since it didn't come with rice. The tandoori was hot and fresh, and went well with the chicken korma.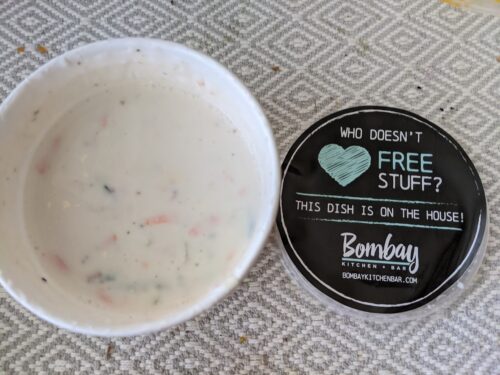 Yogurt: Sorry, I'm not sure of the exact name of this! They gave us a free yogurt, which came in a pretty generous size. It was refreshing and cooled our mouths down in between bites of the biryani and korma.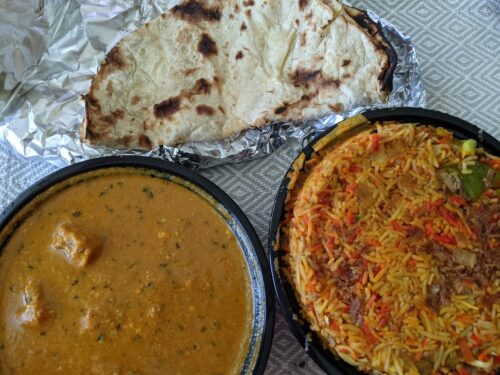 There are so many places to pick from for Indian delivery these days, which is definitely not a bad thing! Bombay Kitchen would fall somewhere in the middle for me.