Hello everyone! Happy Holidays! It has been awhile since I've updated here. I recently went back to school again (on top of working full time), and volunteering. Any spare time I have is spent resting, spending time with loved ones, or reading. But I do plan on keeping this blog and will try to update! Honestly, I have thought of closing it down as people barely read blogs anymore but I really like my little corner of the internet here. And if you've been here since the beginning (almost nine years next month!), thanks for sticking around!
---
One sunny afternoon earlier this year, the husband and I decided to take advantage of the nice weather and have a late lunch at the Flying Beaver. We have been here a handful of times over the years, and it is always a good time!
The Flying Beaver is located at the small seaplane terminal at the airport, a few minutes drive from the main terminal. They do not have their own parking lot, but there is a big paid parking lot across the street. There is also a shuttle bus but I am not sure how that works.
On sunny weekends, there is usually a wait to get in, as everyone wants to take advantage of the beautiful weather and seaplane views. Luckily, since there was only 2 of us, there wasn't a wait!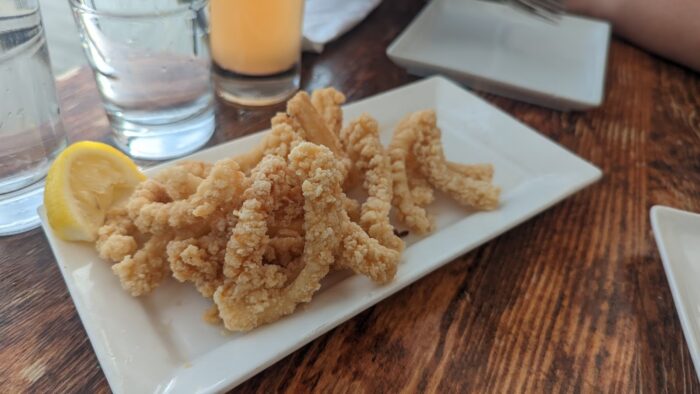 Calamari: We decided to split a calamari as an appetizer. The calamari was crispy, piping hot and fresh. I believe it normally comes with a ginger-based sauce, which we requested without since the husband does not like ginger.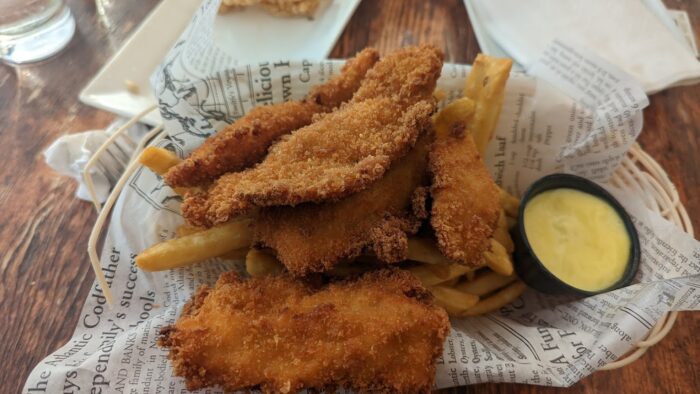 Chicken strips: I am the biggest chicken strip fan, so I wanted to try their chicken strips! Unfortunately, they were pretty underwhelming here. They were juicy and crispy, but didn't have that much flavour.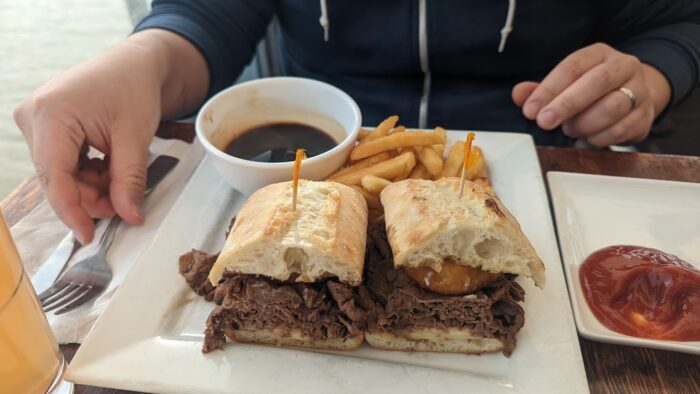 Beef dip: The husband's beef dip was a lot better than my chicken strips! It was very flavourful, and came with a lot of beef inside the baguette. I'd probably order this next time instead.
The service was quick and friendly throughout our meal. The food is pretty standard and nothing special to write home about, but come for the seaplane and river views on a sunny day!