Back in the summer, Frappachino and I decided to try dimsum at Grand Crystal, which is located inside Crystal Mall. They had opened up earlier last year, and the owners had previously owned another Chinese restaurant in Vancouver which I forgot the name of now.
Since this visit is from awhile ago, I don't remember all the details!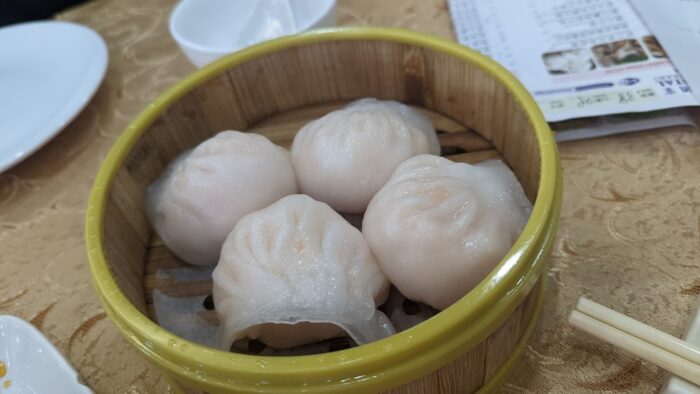 Prawn dumpling: Unfortunately, I don't remember if this was tasty or not anymore. But I think I would remember if it tasted bad, so I guess it was decent!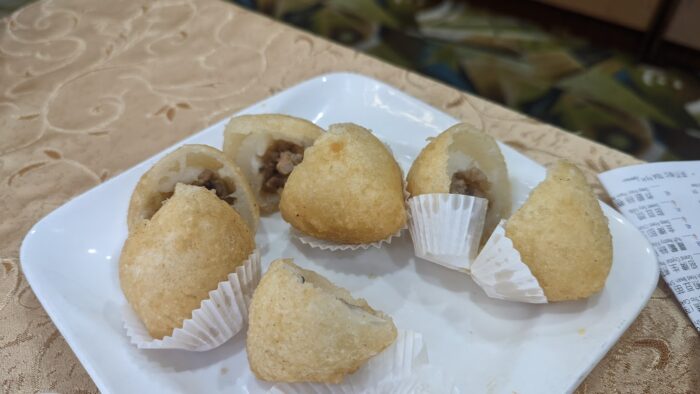 Fried glutinous rice dumpling: This is one of my favourite dim sum dishes but I don't order it that much due to how oily it is! Again, I don't remember if this was good or bad but I think it was ok? Lol!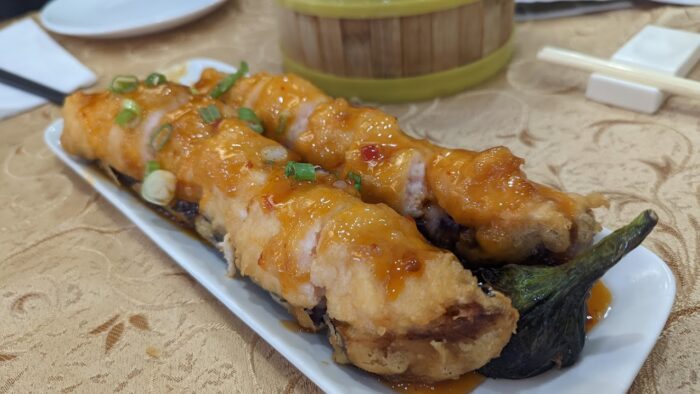 Eggplant stuffed with shrimp paste: This is the only dish out of the three that we ordered that I actually remember! Frappachino and I weren't planning on ordering this, but we saw the table next to us order it. I am pretty neutral with eggplant, and didn't expect too much from this. But we were really surprised at how good this was and we both loved it!
Firstly, the portion was quite big! As you can tell from the photo, they gave us a whole eggplant cut in half. The shrimp was tasty and the batter was crunchy and fresh. To top it off, the sweet chili sauce on top was delicious!
---
Overall, we had a delicious and satisfying lunch at Grand Crystal. I have been meaning to come back and bring others here for the shrimp eggplant dish. I hope that it's consistent here and will be just as good the next time.