Ever since it opened nine years ago, Thai's Saigon Bistro has been our go-to Vietnamese place in this area. We were quite sad when they closed down but I wasn't too surprised as the owners were getting older and probably wanted a well deserved retirement. I wish we had known they were closing beforehand, so we could have went one last time!
H&P Noodle House replaced Saigon Bistro a bit after, and has both Vietnamese and Thai food. This is their second location, with the first one in Port Coquitlam.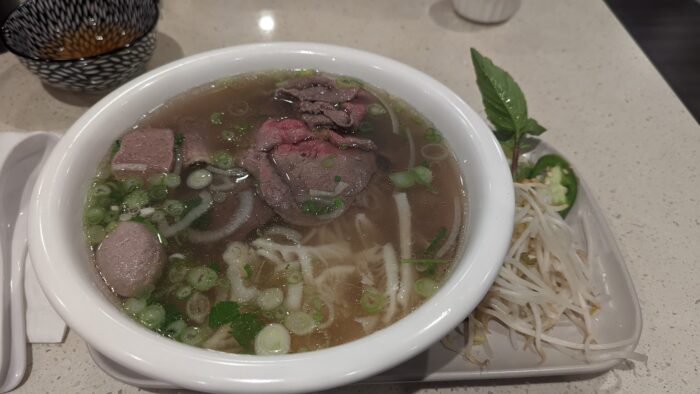 House special pho: My parents and I ordered the same thing, their house special pho. Unfortunately, I didn't enjoy the pho. The broth was pretty bland and flat. In a city where there are so many good pho restaurants, this bowl did not hit the spot.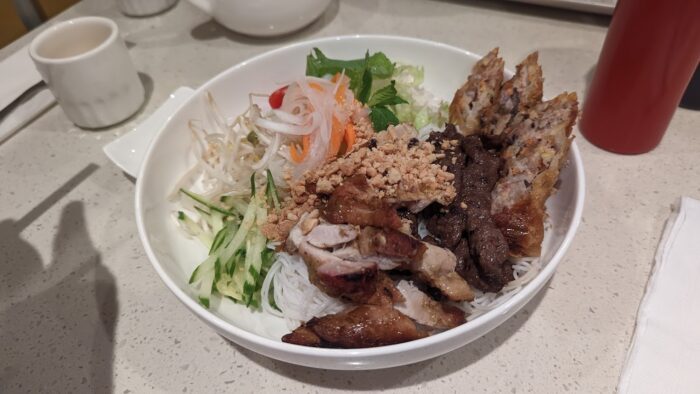 Vermicelli bowl: The husband couldn't decide between trying their Vietnamese or Thai food, but decided on a vermicelli bowl. He found it to be pretty meh and disappointing as well.
Unfortunately, we didn't enjoy our lunch here and would go elsewhere in the area if we wanted Vietnamese food. However, I'd be willing to give this place another try if someone suggested it, or maybe perhaps their Thai food is better as it seemed like the restaurant was Thai-owned. Since H&P replaced Saigon Bistro, we've been going to Pho Mr Do instead.