I usually don't write reviews within 2 years of a post, but I will make an exception for Atlas because it is one of my favourite restaurants for a special occasion! I have been to Atlas a handful of times now, and have always enjoyed the visit. To make things better, the location is convenient and there is plenty of free parking in the casino. You can also read my first post on their happy hour here.
If coming to Atlas, you should always make a reservation! They are usually booked up.
This visit was back during Christmas, when we went with Sangria and Lager to try their tomahawk steak.
The tomahawk steak is best shared with four people. It takes about 1.5-2 hours to prepare the steak, and grill it in the oven. Knowing this, we called about 45 minutes before our reservation to confirm the tomahawk steak and requested to have it started for us!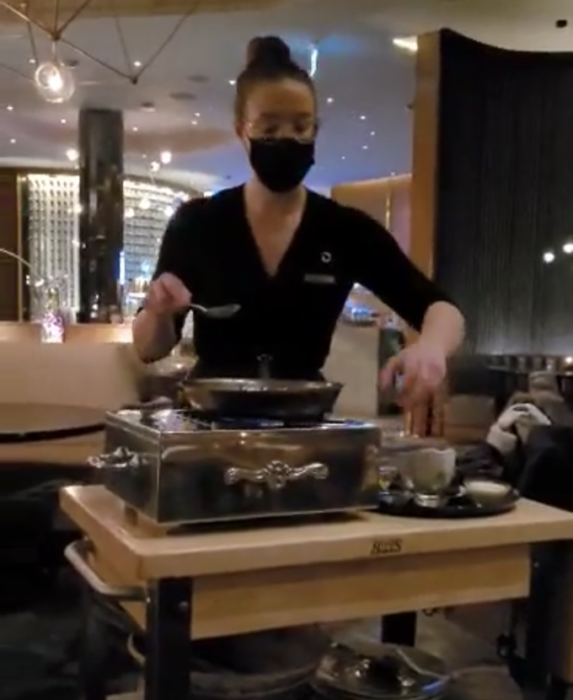 Having the tomahawk steak at Atlas was an experience. The server will also come out with a cart, and prepare the steak sauce beside the table. It is a pretty simple sauce, with butter, peppercorn, and other ingredients I forgot, but the server will tell you as they are preparing it.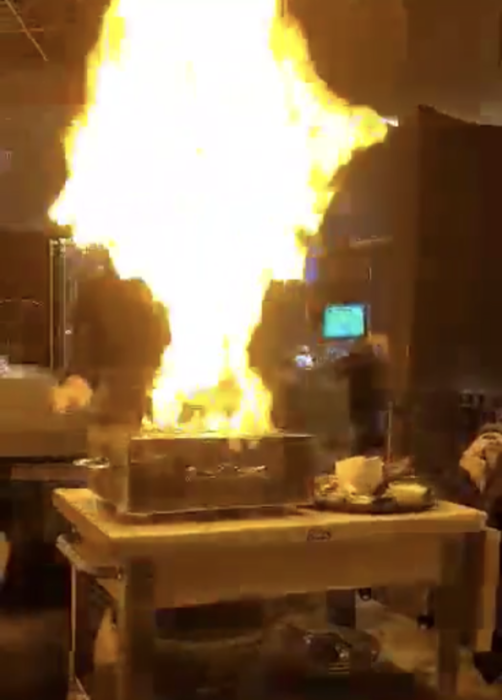 The best part of the table-side steak preparation is the giant flame, similar to teppanyaki places. I love fire shows!
The steak also came under a bed of roasted mini potatoes and salad with chimichurri sauce. The sides are dairy free (with the exception of the steak sauce prepared tableside by the server).
We also ordered a macaroni and cheese, roasted vegetables, and fries. It was a bit too much food for us, and we probably could have done without the fries. The roasted vegetables were very tasty. The macaroni and cheese used a sharper cheese, which some people may not like but we enjoyed it.
If you are looking for a nice place to go for a special occasion without heading downtown, I recommend Atlas! The food is delicious and is in a quieter area, with free parking.