I have been on a bit of a raw oyster kick lately! I have always enjoyed oysters but have cautiously enjoyed them because of the higher risk with food poisoning and getting vibrio. However, it seemed like I just threw caution to the wind this year and have been a few times already, more than the past few years combined!
It started with Ebisu, then Atlas, and now Harbour Oyster Bar. I also have some plans to try out some other oyster bars this summer.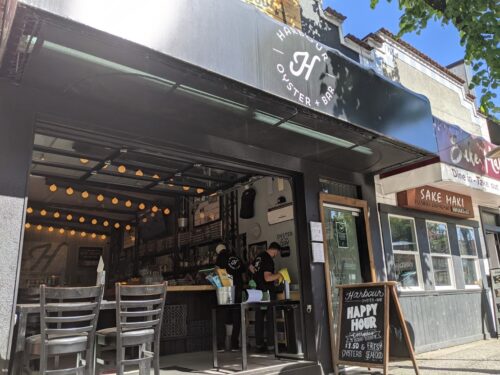 Harbour Oyster Bar is located along Commercial drive, right next to Marcello's and across from Famoso.
Harbour Oyster Bar is a pretty small restaurant, with a few tables inside and a bar. I am not sure if the patio was opened due to COVID restrictions or if they normally have a patio on the street.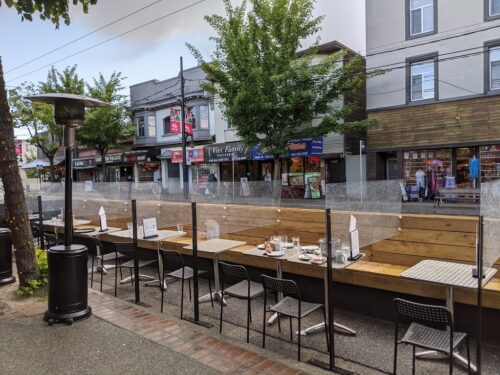 We went when the indoor dining restriction was still in place, and the restaurant wasn't accepting reservations on their patio but said we could give them a call 30 mins before we arrive to reserve our seat.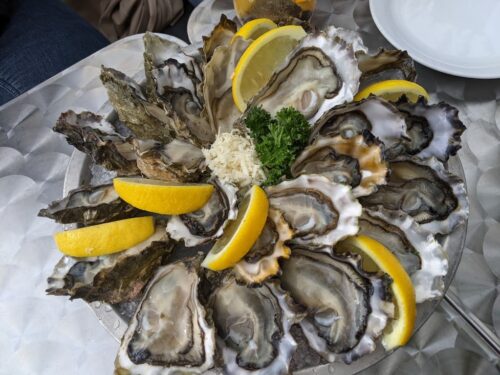 Raw oysters: The star of the show! The happy hour oysters are $1.50 from 11-5pm, a pretty good deal if you are wanting to come during lunch. The oysters were fresh and tasty, with no complaints about them. Very satifsying!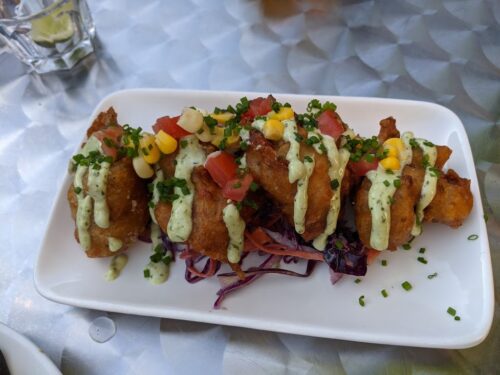 Fried oysters: The fried oysters were also on the happy hour menu and came with 4 per order. They were served deep fried fresh and very crunchy. It was a fun option if you don't like raw oysters, or wanted them cooked.
Garlic prawns: The garlic prawns were also on the happy hour menu. They seemed pretty lackluster and not what I was expecting. They were also pretty expensive for the price, so I would recommend getting the oysters instead. Currently in 2021, the happy hour price was $12 and original price is $16, which is not worth it for 5 pieces of prawn.
Overall, the oysters were delicious and the service was really friendly. It is a decent choice for oysters in the Commercial Drive area, and if you don't want to go downtown for your oyster fix. I will definitely be back for happy hour.