It's been many years since I went to Pizza Ludica! Pizza Ludica is a pizza and board game restaurant, with two locations by Chinatown and New West. I've been to the Chinatown location a few time over the years, and always had a great time. You can read my review on my first visit here.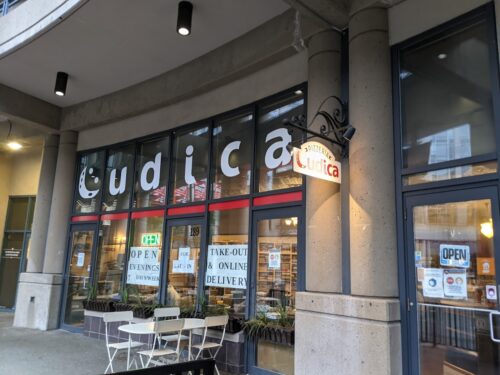 Pepperoni and I were discussing board games, and had plans to go to a park to play. But the weather wasn't on our side that day, and I suggested Pizza Ludica so we can still play games somewhere.
The Chinatown location is located on the border of Chinatown and downtown, a few steps away from Stadium station. There is meter parking around but beware of angry nesting crows. I was attacked by two when I was paying for my parking meter!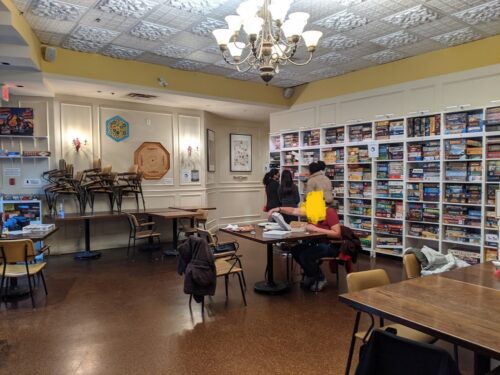 Due to the pandemic, Pizza Ludica has temporarily stopped taking reservations. There used to be many tables prior to COVID, but they have removed a lot and spaced them out. It looks like they spaced the tables more than they needed to but I'm not complaining about that. If you're coming on a weekend, I would recommend coming early since they don't have many tables and no reservations currently.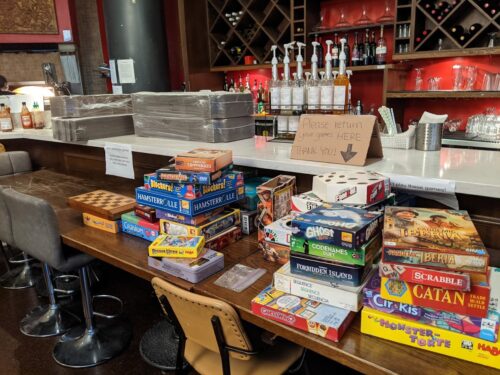 I had some concerns about touching the board games and eating, but they had it all planned out. Board games are quarantined for 3 days after being played. This could also be a downside because if you see a game on the quarantine table, you can't play it. But they have such a large collection of games that we didn't feel disappointed.
Also, they recommend that customers eat their pizza with a fork and knife so that it's more sanitary than touching game pieces and your pizza.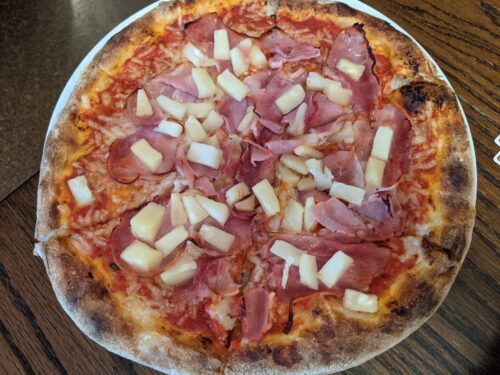 Hawaiian pizza: The pizza here is similar to Neopolitan pizza, in that it is baked fresh in an oven and also thin crust. They don't advertise it as Neopolitan pizza though.
I was happy to see that they offered Daiya vegan cheese here, at no additional cost. I'm not a fan of Daiya cheese except when it's melted and on pizza.
The pizza here was delicious although the bottom was slightly burnt. There was a lot of ham and pineapple topping, and the dough was thin and chewy.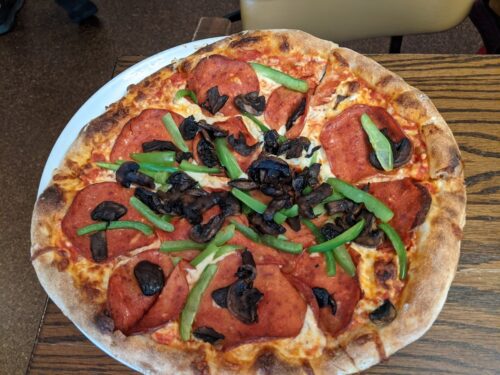 Montreal pizza: Pepperoni ordered the Montreal pizza which came with pepperoni, mushrooms, and green peppers. There was a generous amount of toppings on her pizza as well, and she had no complaints.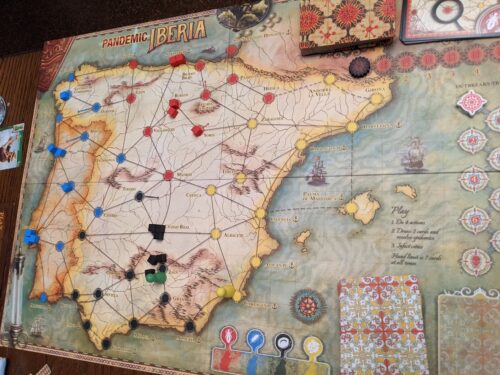 The Pandemic board game is probably really popular right now. We actually bought the mini version a few months ago to play at home. Pizza Ludica's Pandemic board game was on the quarantine table, but Pepperoni and I saw the Iberia version available so we played a couple rounds of this.
Board games are also categorized by difficulty level and have stickers on the box to show you. You can choose if you want a quick game, a longer strategy game, or something in between.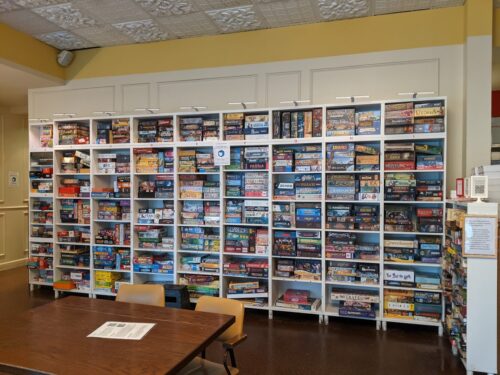 Overall, we had a good time playing board games and eating pizza at Pizza Ludica. It's a great place to hang out with friends if you like to play board games.