Over a year ago (maybe even two years at this rate…), Maki and Nigiri told us about Chuncheon Korean Pan BBQ in Port Moody. This restaurant is quietly tucked away in Port Moody, and I haven't heard much about it before. I was really excited to try it because Maki loves their Korean ox bone soup here and said I absolutely had to try it!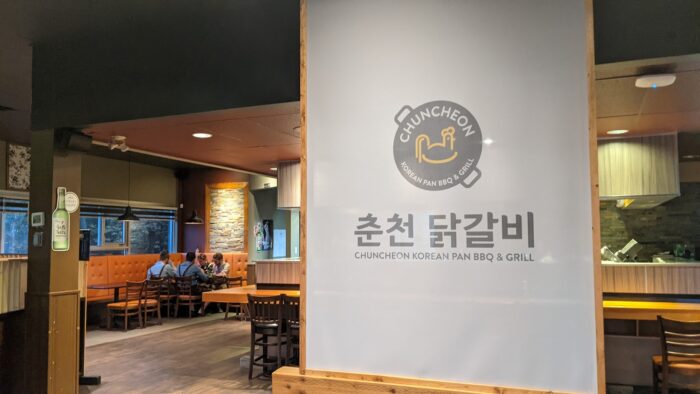 The restaurant was really quiet when we came with Maki and Nigiri on a Saturday night. The restaurant was spacious, and the tables were distanced. It felt clean and COVID-safe here.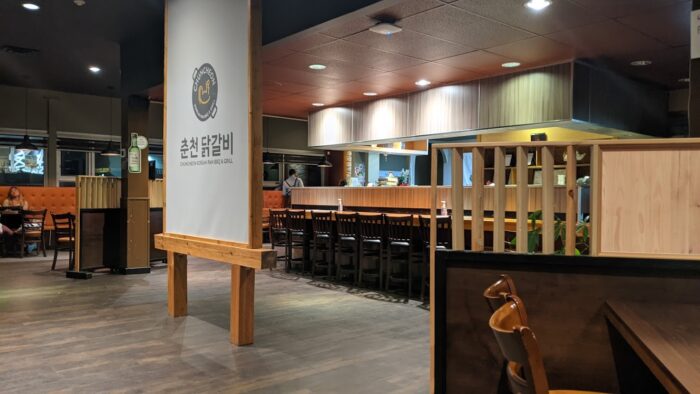 Chuncheon is actually a city in Korea, known for dak-galbi, which is a shared spicy dish that comes with chicken, rice cake, sweet potatoes, cabbage, and more. The Korean food served here is Chuncheon-style, hence their restaurant name.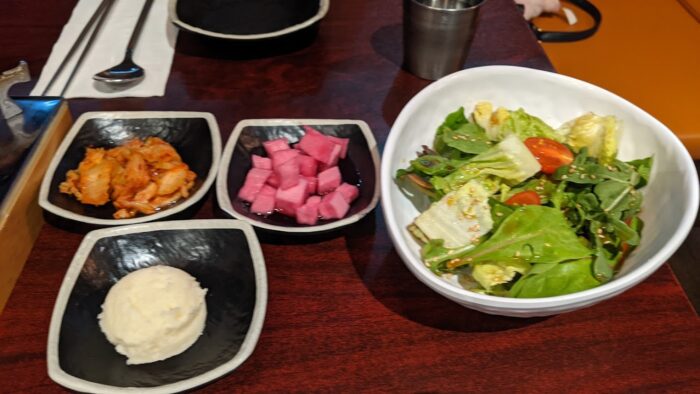 Banchan: It was nice to have a bowl of salad with the banchan. We all really enjoyed the mashed potatoes, which were dairy free! They made it with mayo. A lot of people are surprised to find out that mayo doesn't have dairy. Mayo contains eggs though.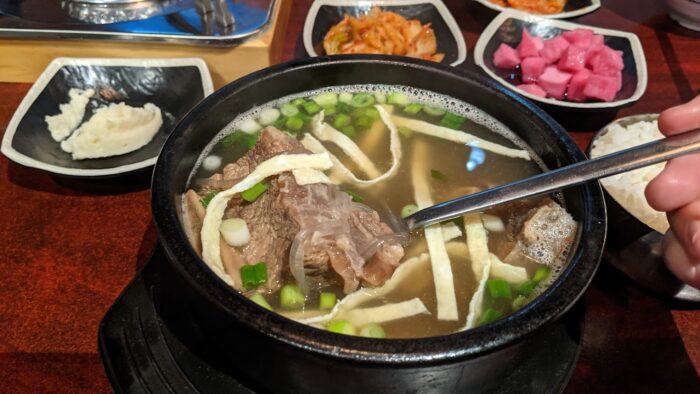 Ox bone soup: The ox bone soup here did not disappoint, and was so delicious! You can see how clear the soup is, but it was so flavourful. I am glad that I was finally able to try the ox bone soup, and would gladly make the drive here for it again.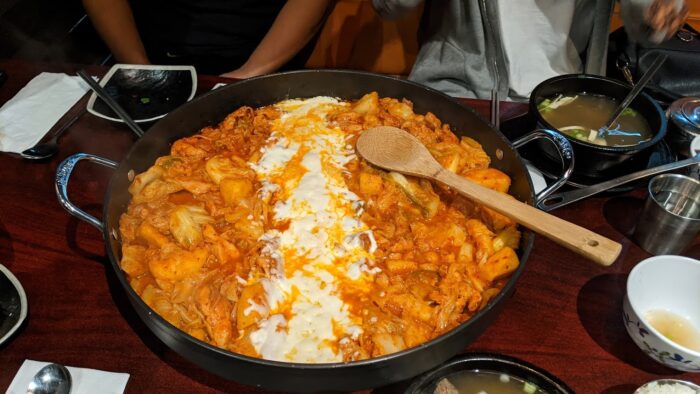 Chicken hot plate: The husband and Nigiri split the chicken hot plate, which was gigantic. The easiest comparison would be to Sooda, which is more popular. However, we found the hot plate at Chuncheon to be a lot better. The hot plates at Sooda are the same price (if not more), but you get a lot more here too. You can see Maki's ox bone soup bowl in the corner, and can use that to compare the size of the hot plate!
I believe they ordered the cheese dakgalbi. The sauce was spicy, with a bit of sweetness to it. All of the ingredients inside, especially the rice cakes, soaked up the sauce nicely. The menu said that this feeds 2 people, but it could definitely feed 3-4 people because we had leftovers!
Overall, our dinner at ChunCheon Dakgalbi was delicious and I am looking forward to my next visit. Both dishes we ordered were great, and the service was nice as well. This place is a hidden gem in Port Moody! After dinner, we finished the night with Vashti Rose Ice Cream a few minutes drive away. The line is shorter than Rocky Point Ice Cream and the ice cream at Vashti Rose is just as good!