This is going to be a short and sweet post! I have partnered up with Nail Polish Canada and What's Up Nails to give away 10 free Halloween nail stickers/vinyls to my readers!
Get your nails Halloween ready with these spooky vinyls!
To claim your set, go to this link from Nail Polish Canada and enter in my unique code: I9Z6P92CHIH.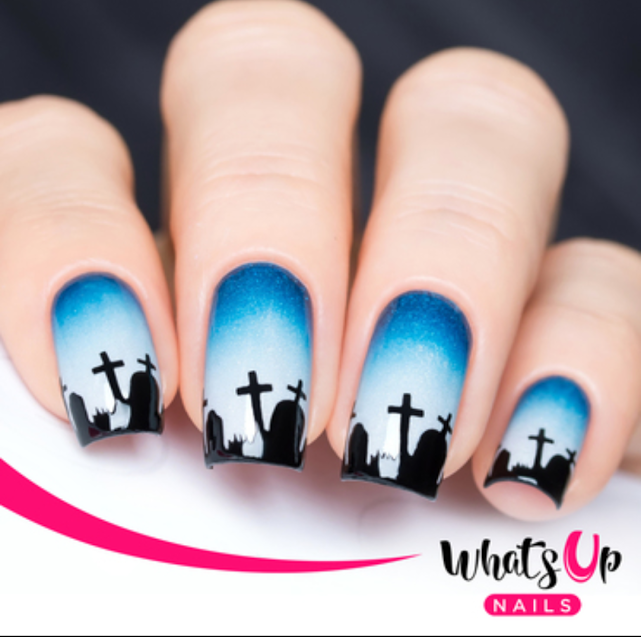 For all your nail polish needs, I would recommend checking out Nail Polish Canada. I have purchased my favourite Seche Vite top coat from NPC.
Nail Polish Canada (NPC) also has free Canadian shipping for orders over $19, which is really good. All my fellow Canadians know how annoying it is that we get left out from good shipping deals sometimes or if offers are valid for US only. Which is why Curiously Carmen will only ever feature companies that are willing to give Canadians a good deal too! I gotchu 🙂
*Notes:
Available only to Canada and US readers
Includes free shipping
If the code does not work, it means all ten sets have been claimed
Images property of Nail Polish Canada/What's Up Nails, I do not own the images
Disclaimer: I receive no commission or money from doing this, it is just a nice little gift for my readers!