Himeji is a popular day trip destination because of the UNESCO World Heritage site, Himeji Castle. Himeji Castle has been on the fiance's bucket list for many years now. During our first Japan trip in 2018 that was 5 years in the making (due to school/new jobs/timing/money/etc), this was already on his list but we were only staying in the Tokyo area so we didn't get to come.
This time, during our trip to the Kansai region, we knew we had to make a stop to this breathtaking, magnificent castle.
We came here with a friend from Tokyo, who flew down and spent a weekend with us. The three of us went to Kobe on the Saturday, and then to Himeji and Kurashiki (which I'll also be writing about) on the Sunday!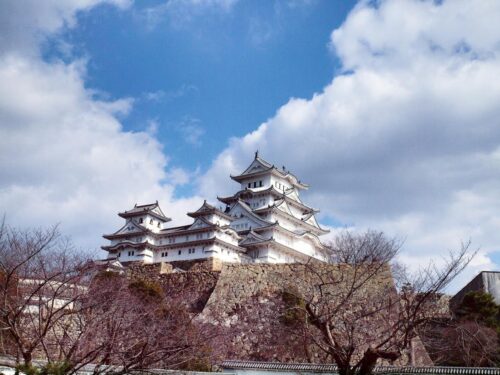 Here is what we did in Himeji for a few hours, before taking the train to Kurashiki. We did not do much except eat and go to Himeji castle, but it was a fun few hours here.
Getting to Himeji: With the exception of 3 days in Kyoto, we stayed in Osaka (you can read my hotel review here). From Osaka, we took the Shinkansen to Himeji which was about a hour, and met our friend at the station in the late morning.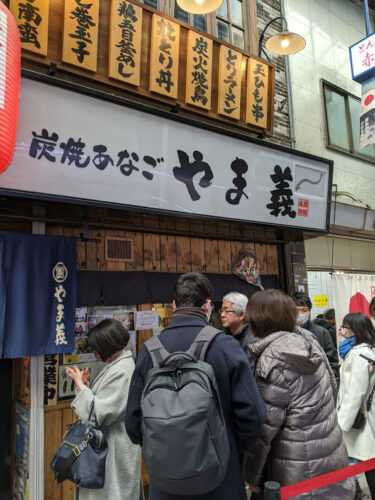 Brunch: The Himeji area is known for grilled anago, which is a type of saltwater eel. I've only ever tried unagi, which is a freshwater eel. We went to a small shop by Himeji Station recommended by my friend's friend who lives here, Sumiyaki Anago Yamagi.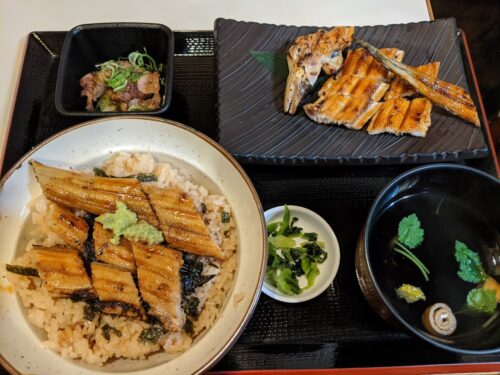 The restaurant was quite popular as evident with the lineup even prior to opening hours. It was a warm, comforting and filling lunch.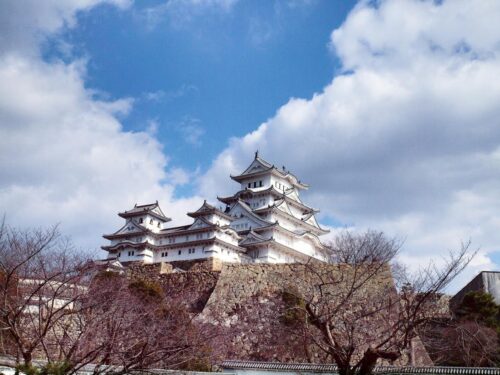 Himeji castle: We slowly made our way to the castle! My breath was taken away when we approached the castle. It was a beautiful, stunning sight, meticulously crafted with so much detail.
My tip is to not take photos right after you cross the street to the castle. A lot of people were gathering here taking photos, because like myself, they were probably stunned of the magnitude of how beautiful the castle was. However, be patient and walk an extra few minutes to get your pictures!
After paying the entrance fee, off we went into the castle! All guests are required to take their shoes off, wear slippers, and put it in a plastic bag to carry around with you throughout the castle. I thought the plastic bag was a bit wasteful but in Japan, they tend to use a lot of plastic bags and packaging.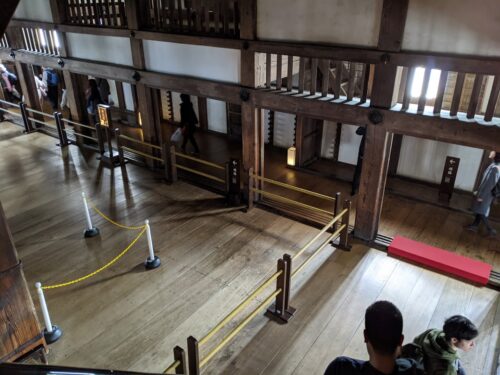 The castle is very easy to navigate as you just follow the signs. You start on the first floor and slowly make your way up. There are no washrooms available so be sure to use it prior to entering the castle.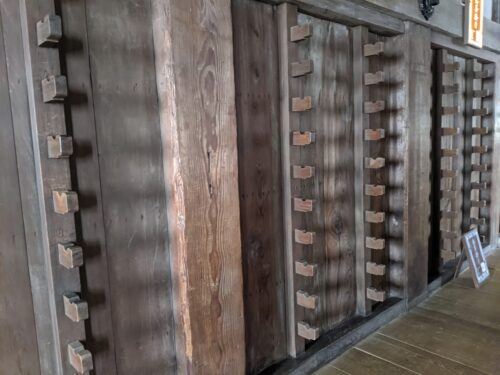 Each floor has signs and displays for what it was used for, along with hidden storage areas and closets. I will also warn you that the stairs are very steep and narrow so be careful! There were a couple of times where I thought I was going to slip and fall (but I didn't).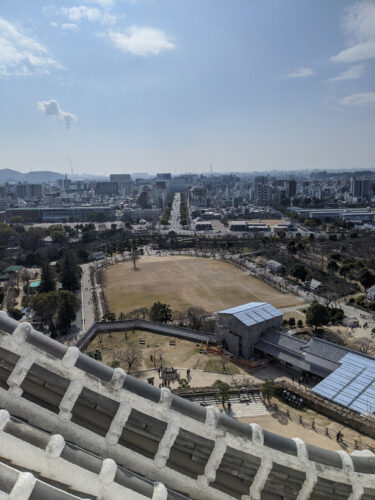 When you get to the top floor, you are greeted with a beautiful view of Himeji. My first thought was imagining this castle back in its prime, overlooking what was farm land and villages.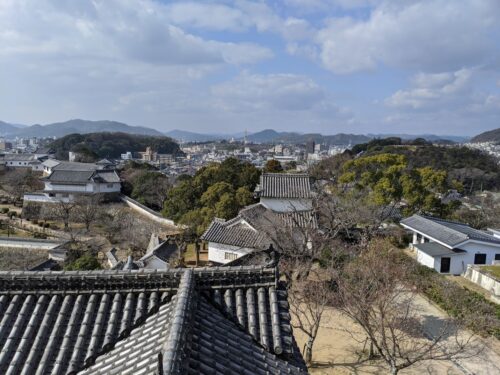 It took us roughly a hour to get through the castle at a leisurely place. Apart from the castle, you can also walk around the area which features smaller houses where staff lived, etc.
We didn't feel like going through that area since it would not compare to the beauty of the castle that we just witnessed, so we took some photos outside of the castle and walked back to Himeji Station to go to our next destination, dessert!
Dessert: Another Himeji specialty food item that I did not know about was imagawa-yaki. This is a waffle cake usually stuffed with red bean. It was recommended by our friend, so we had to try it out! We went to Gozasoro at Himeji Station, one of the most popular stands for this dessert.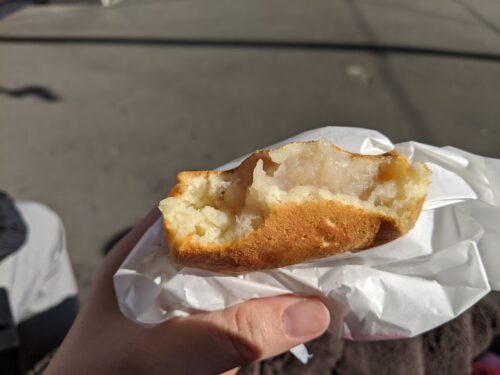 We bought both the red bean and white bean cakes, and they were delicious! The cakes were made fresh so it was piping hot. It was lightly crispy on the outside but soft inside.
Usually, this is the part when people head back to Osaka or Tokyo. However, we decided to go in the opposite direction, and take a hour train ride through the Japanese countryside to the city of Kurashiki.
Kurashiki is not a well-known city in Japan among international visitors, but I wanted to go after seeing beautiful pictures of their preserved historic district, Bikan Historial Quarter. Stay tuned for my next travel post on Kurashiki, you don't want to miss it!