I actually started writing this draft in April, but never ended up finishing it! Back in November 2018, the fiance and I went on our much anticipated trip to Tokyo. One of the places we wanted to check out was Tokyo DisneySea.
Tokyo DisneySea is the only DisneySea resort in the world! Next door to Tokyo DisneySea is Tokyo Disneyland. Since we have been to Disneyland in the past and had limited time, we decided to only check out DisneySea.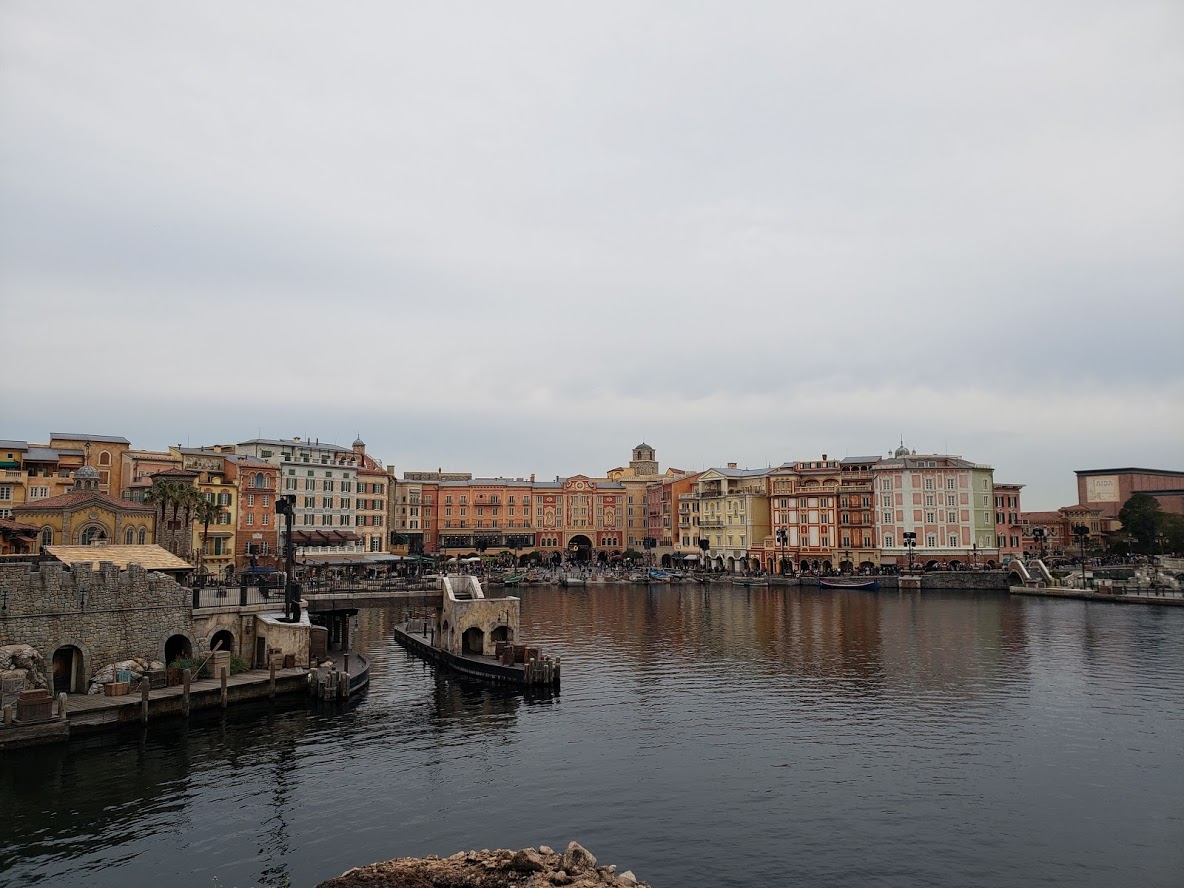 The weather was quite cold for Tokyo standards that day! Also, the Disney resorts are located on the outskirts of Tokyo, closer to Tokyo Bay which also made it colder.
There were also some drizzly periods, but that didn't stop us from having fun! You can tell from my photos that it was also cloudy that day. I thought about editing them to make it brighter but wanted to show potential visitors what the weather is like in November.
Tokyo DisneySea did sell some rain ponchos and portable sticky heat pads as well.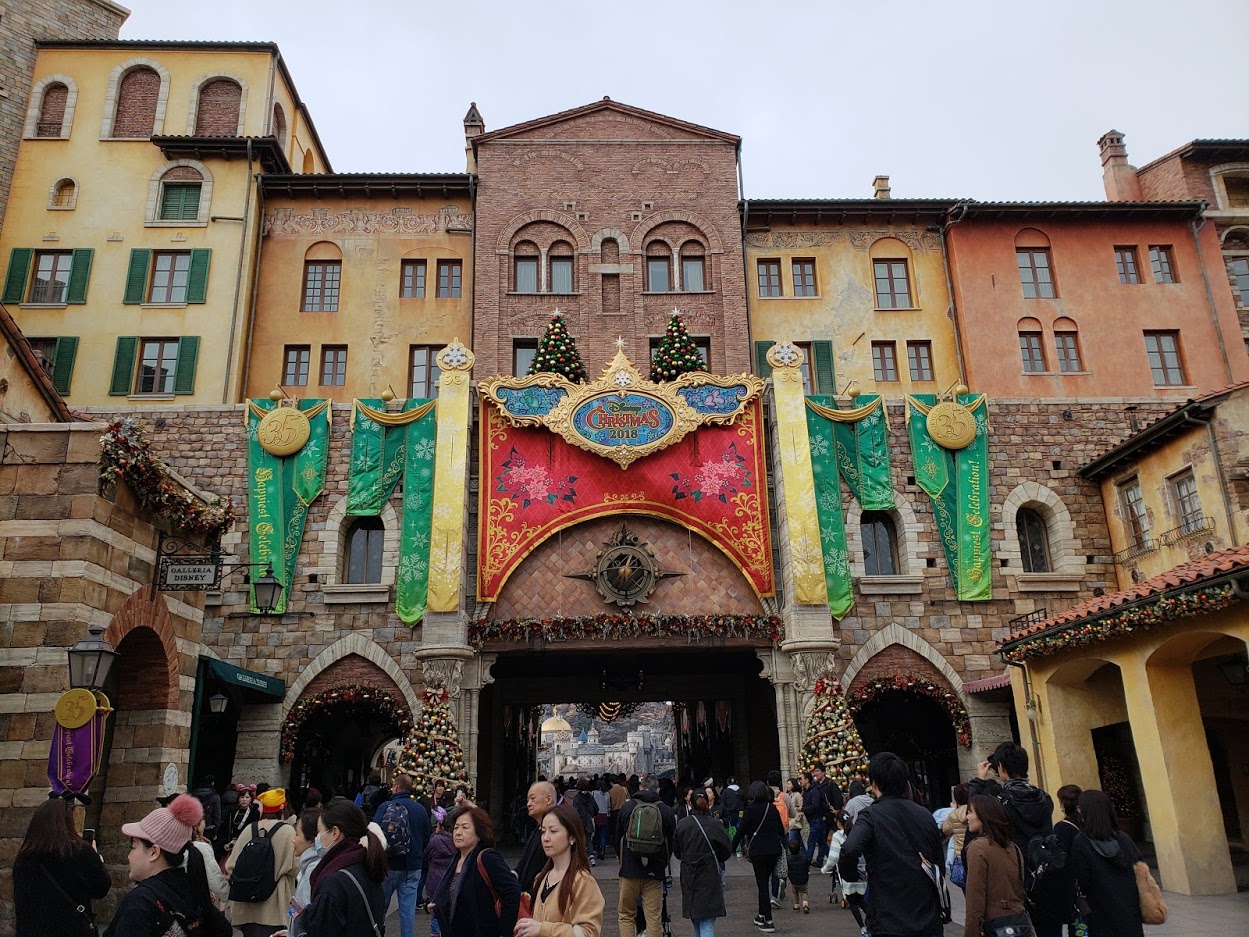 Getting there: Both Disney resorts are easily accessible from Tokyo, and is approximately 1-1.5 hours each way, depending on the method of transportation.
The cheapest option is to take the subway from Tokyo, but you'll have to transfer a few times. Since we were meeting with our friends early, we purchased shuttle bus tickets on the same morning that departed from the Shinjuku Expressway Bus Terminal. It was a great decision because I was able to nap the whole way and not worry about transferring trains or keeping our friends waiting from getting lost in Tokyo's vast subway system.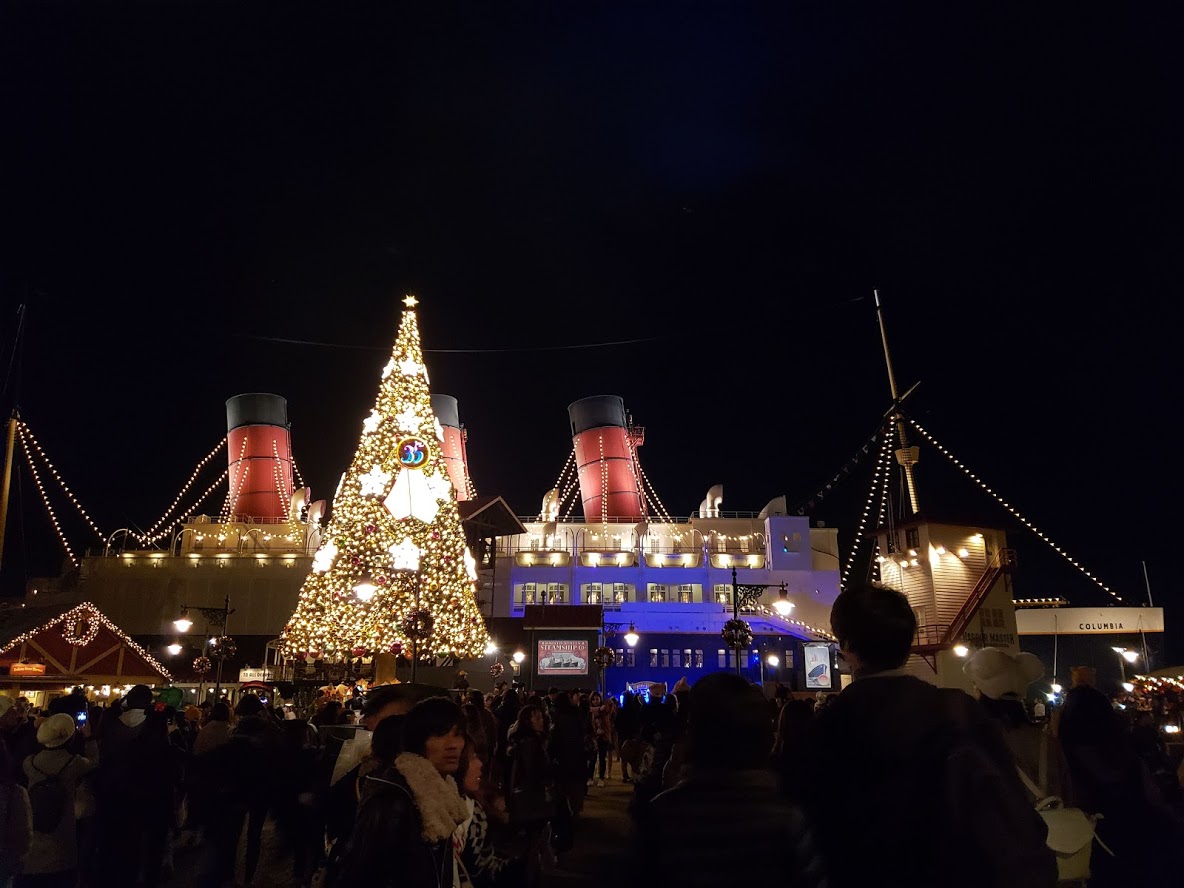 American Waterfront at night
Just like Disneyland, DisneySea was divided into different themed areas – Mediterranean Harbour, Mysterious Island, American Waterfront, Port Discovery, Arabian Coast, Mermaid Lagoon, and Lost River Delta!
The park was huge, and we were so glad to have our experienced Japanese friends guide us around. If it was just the two of us, we definitely wouldn't have been able to explore as much as we did that day.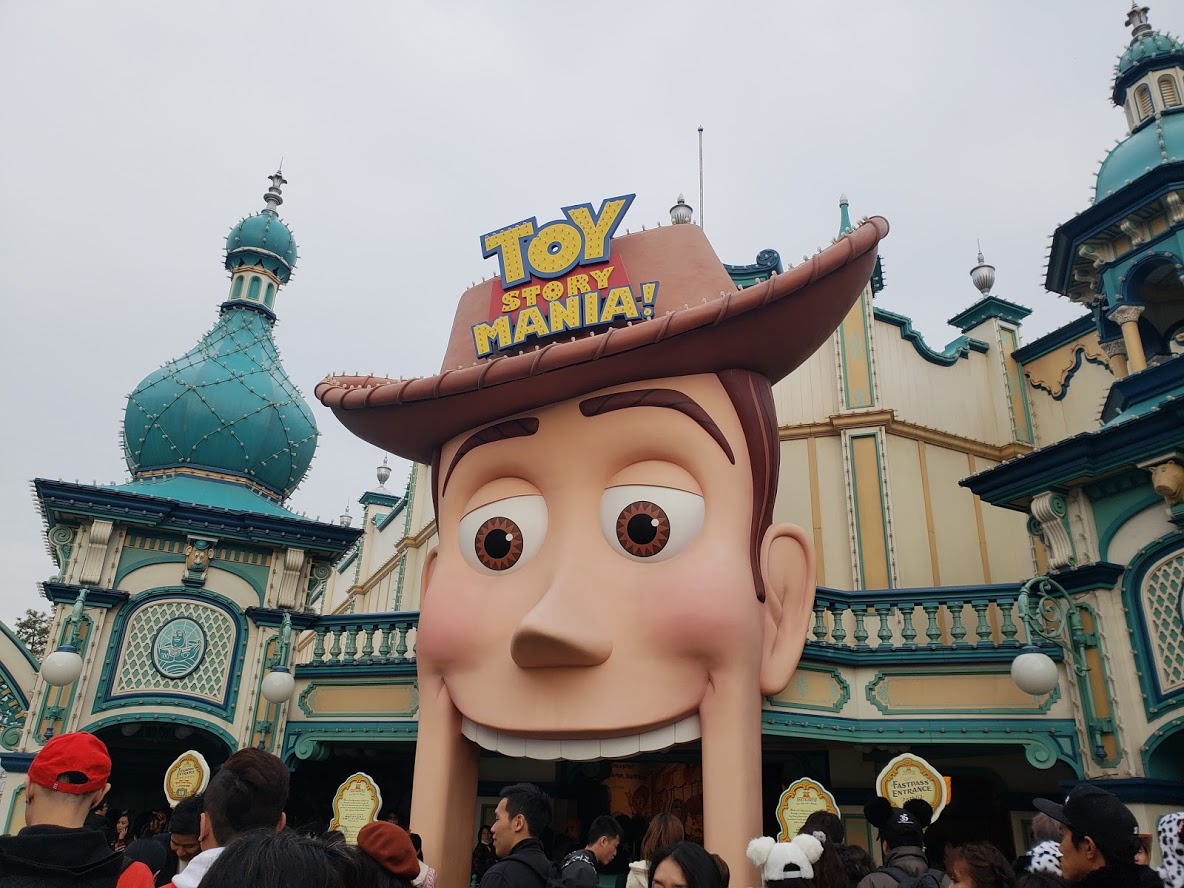 Toy Story Mania, one of the most popular rides! We didn't have time to go on it though. 🙁
There was also an app that they used, which told you the wait times for each ride. I don't remember if it was only in Japanese or not though… Clearly that day, we were useless and trusted our friends LOL!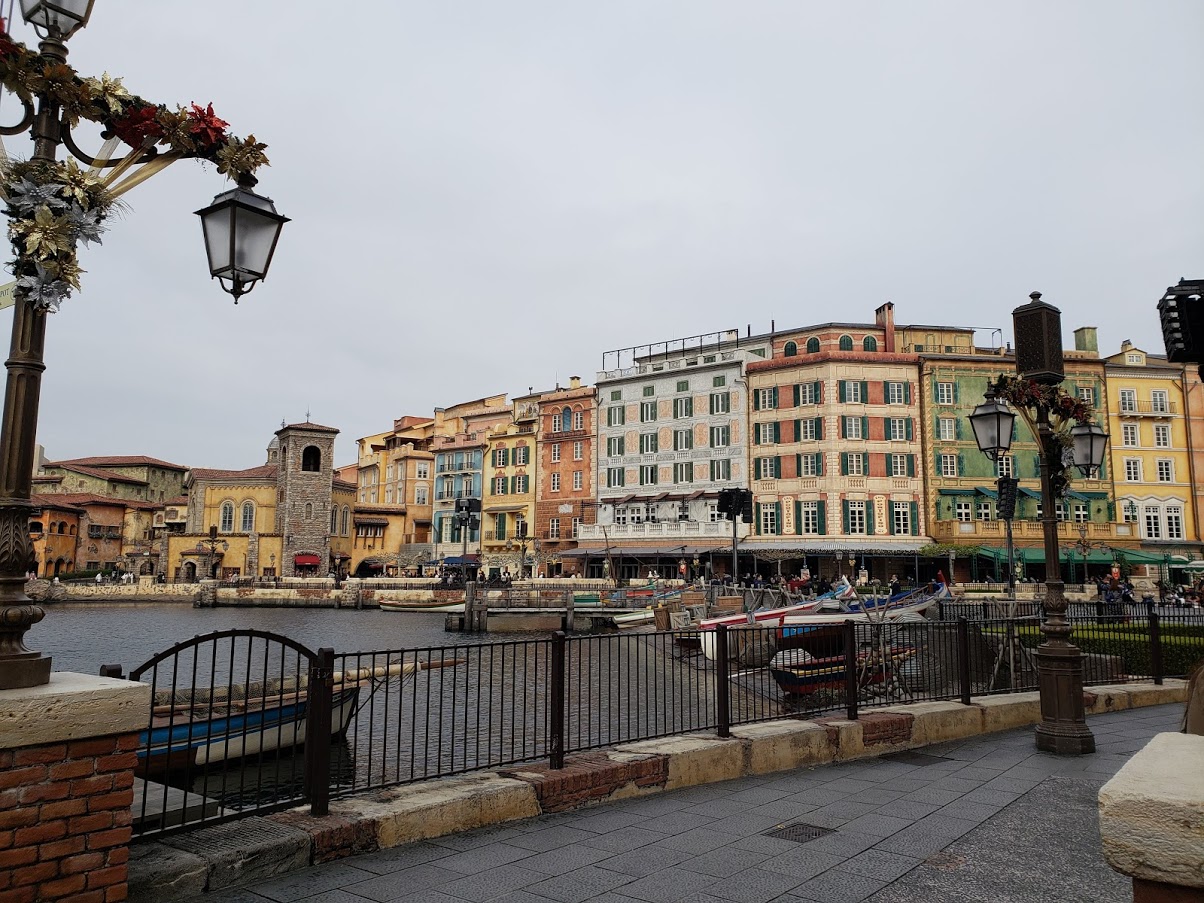 Mediterranean Harbour: The first area of the park!
As the name suggests, Mediterranean is named after a seaside Mediterranean town. This is also where the nightly water show is held too.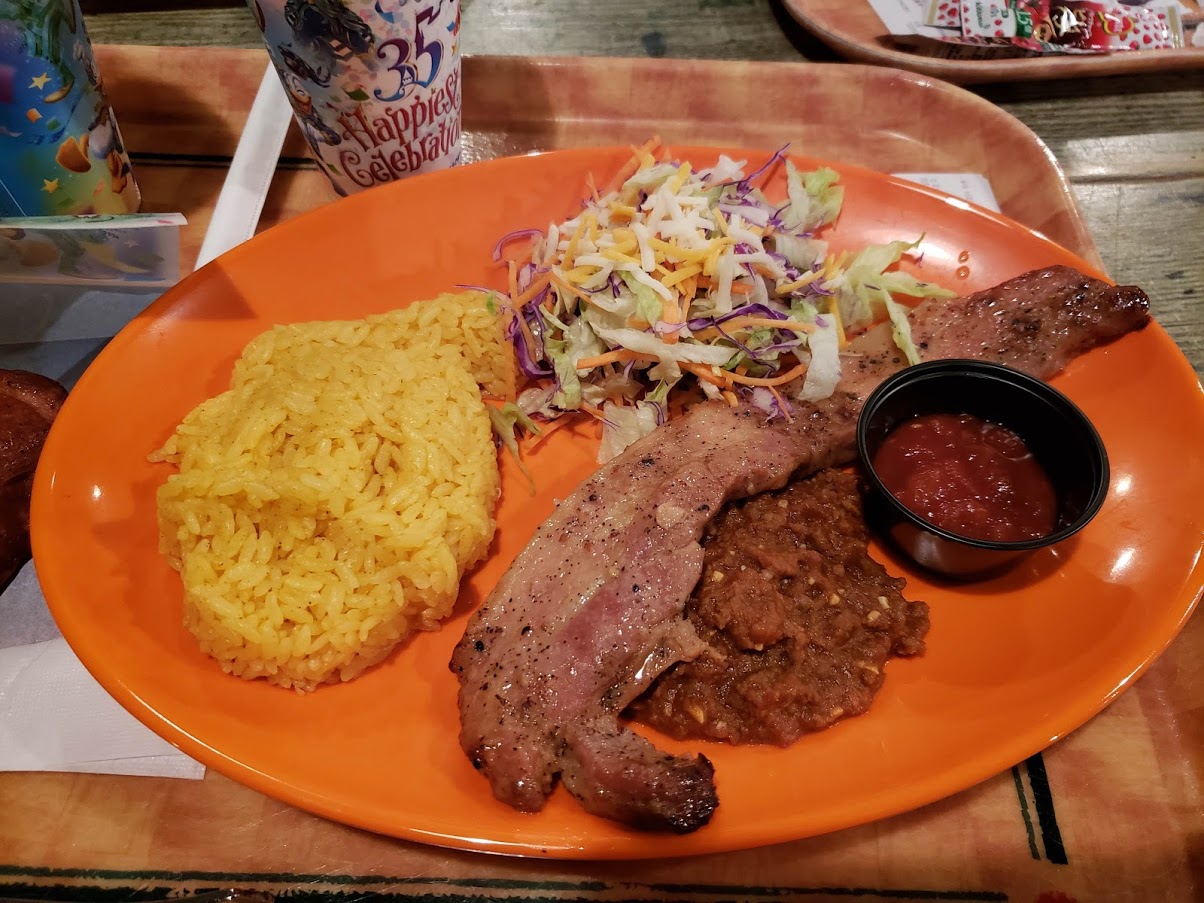 For lunch, we went to Miguel's El Dorado Cantina, the Mexican themed restaurant. The food was delicious!
Also, I brought in some onigiri from 7-11 just incase, as I was still dealing with my stomach issues during the trip and didn't want to upset my stomach/in case I couldn't eat anything at the park.
There wasn't a problem with bringing in my own food, so you could also stock up if you have strict dietary requirements or want to save money on food.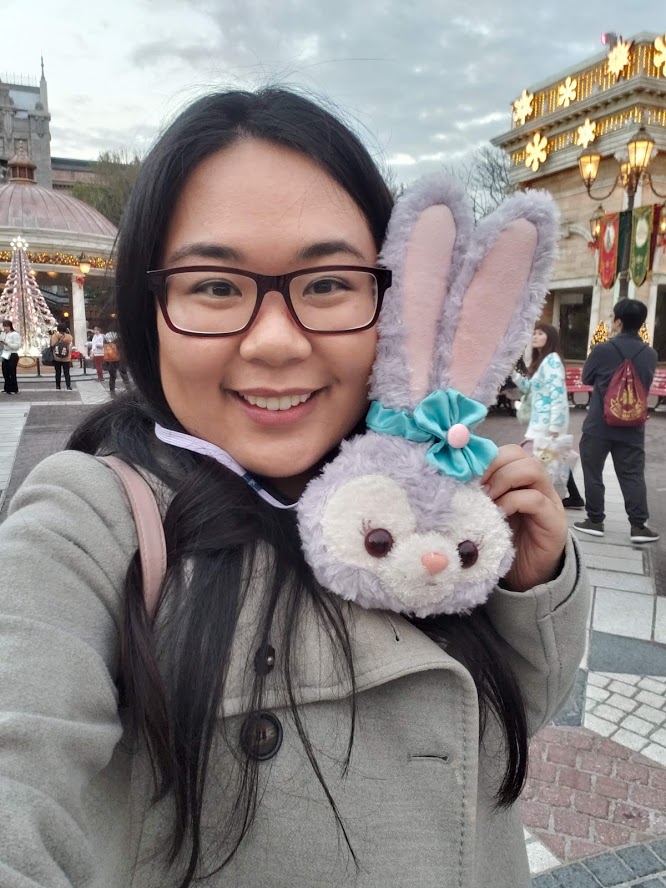 Stella Lou is one of the exclusive DisneySea characters. I fell in love with this adorable, soft purple bunny! Other exclusive DisneySea characters include Shellie May and Duffy.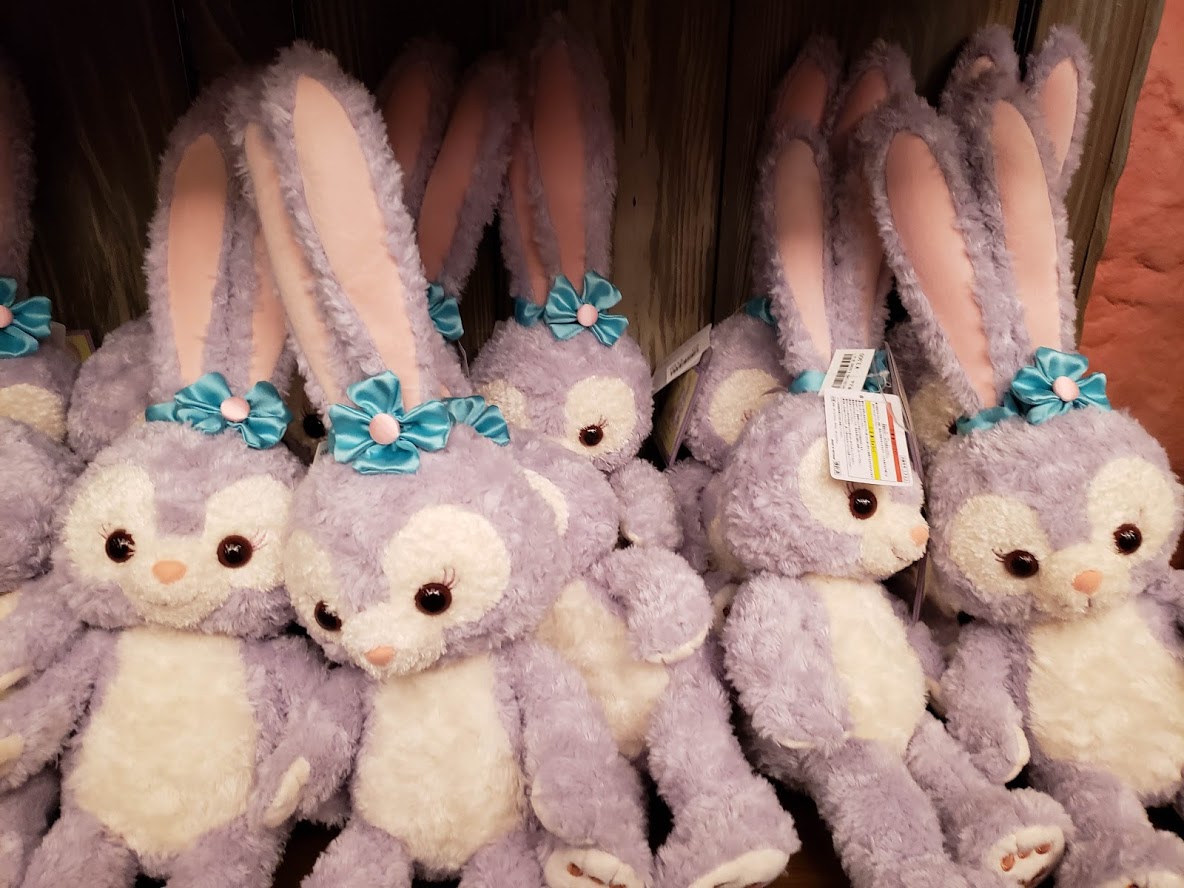 All the cute Stella Lou's!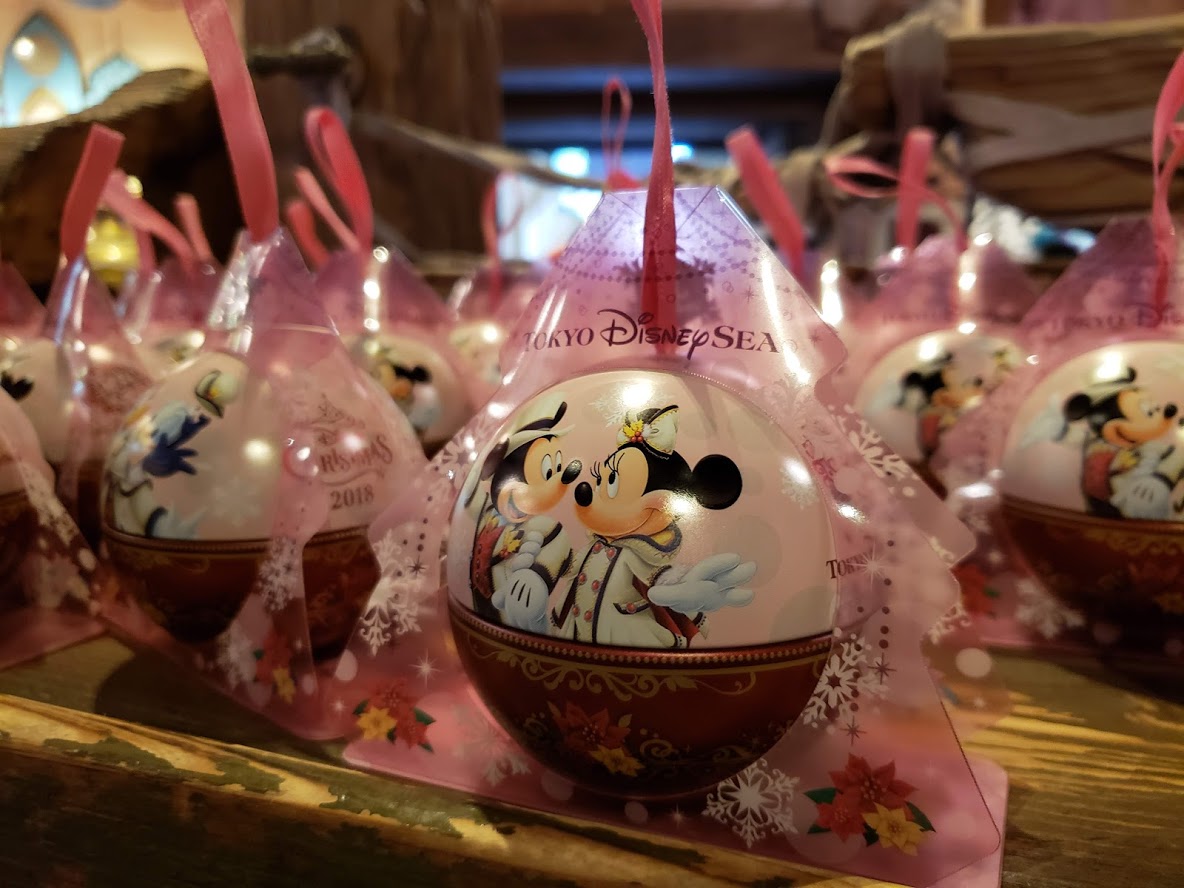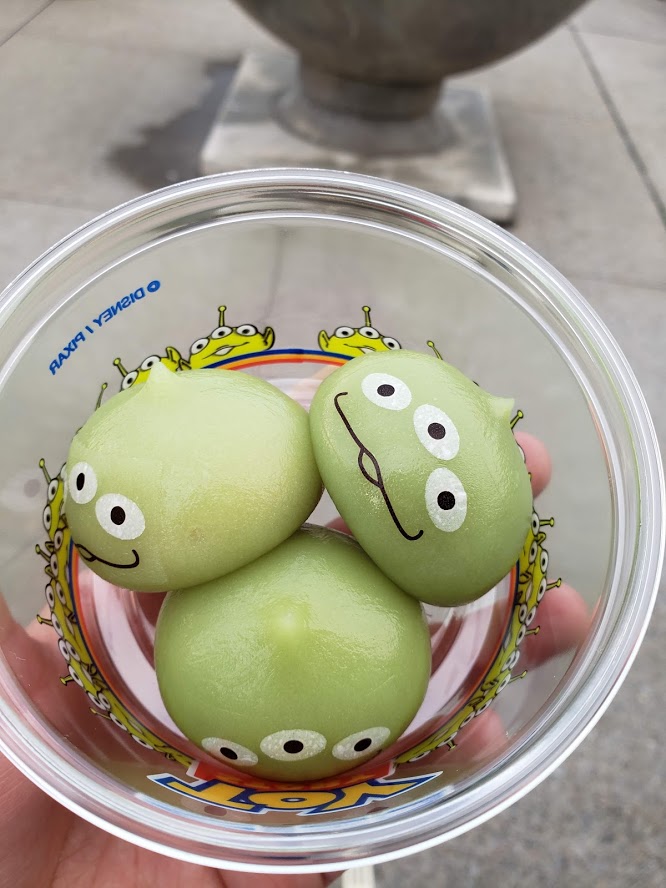 Another Tokyo food exclusive was Toy Story's alien mochi! I knew we had to get these.
They were cute and also delicious, with either a chocolate, strawberry or vanilla filling. You can find these at a trolley in American Harbour. Just a heads up that there will probably be a line up because they are very popular!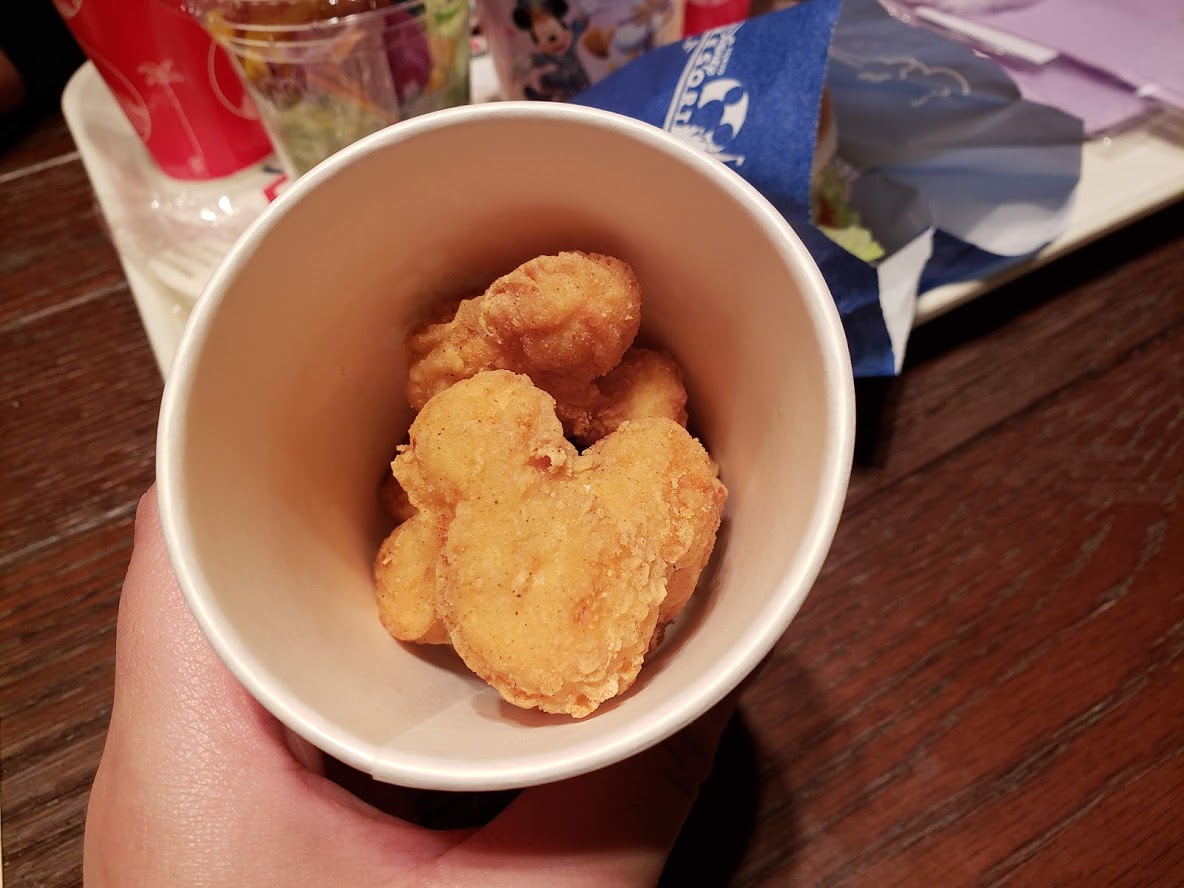 Mickey Mouse chicken nuggets! I forgot which place my friend got these though. They tasted like regular chicken nuggets, except they were Mickey Mouse shaped.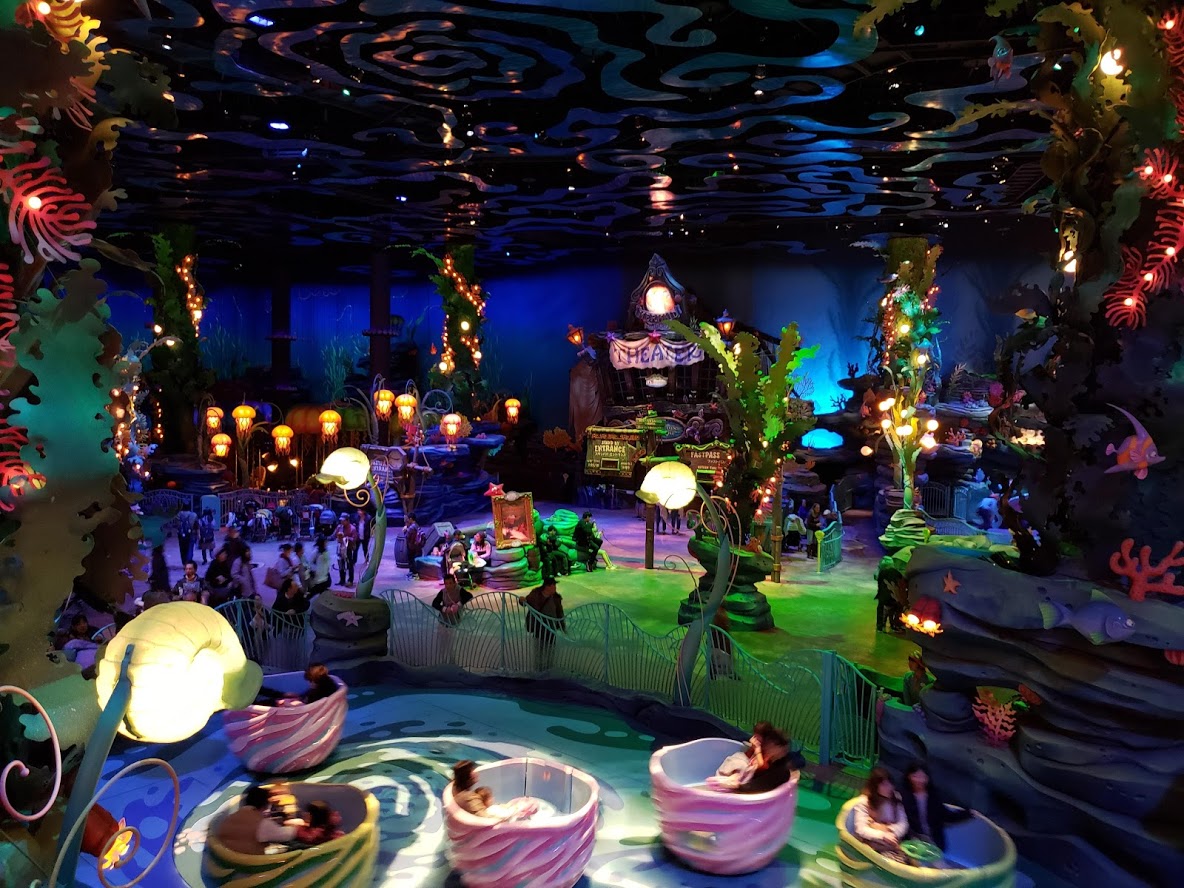 Mermaid Lagoon: This indoor area of the park was dedicated to Ariel and ocean life. It was a huge building with some different rides and a gift shop.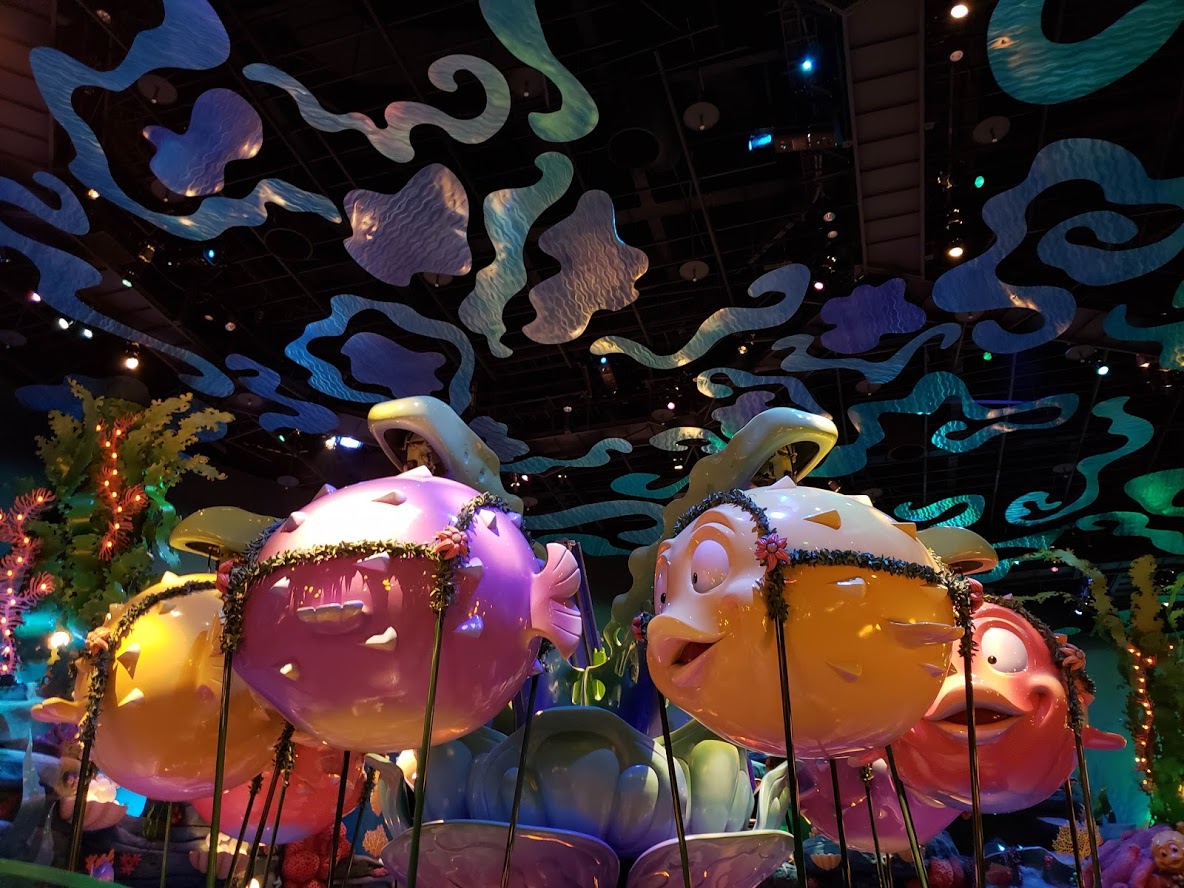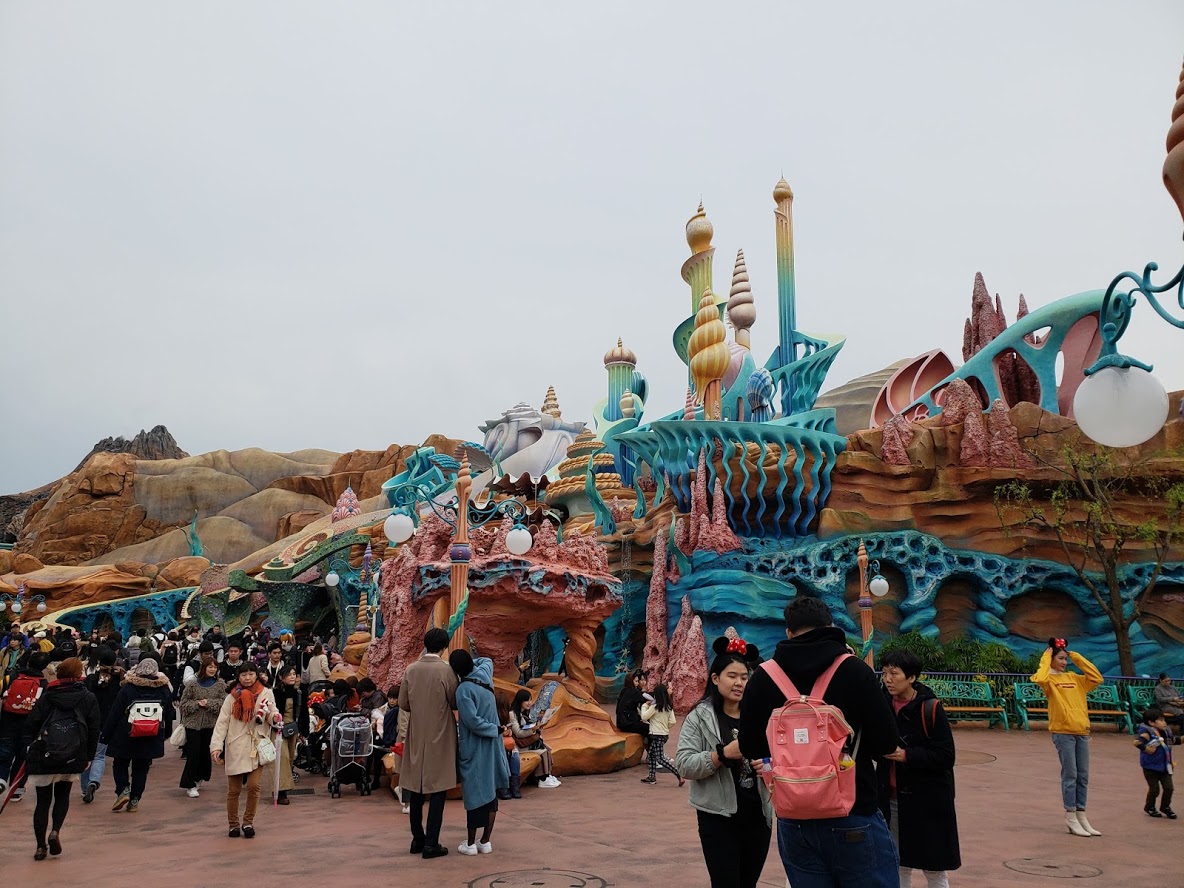 More Mermaid Lagoon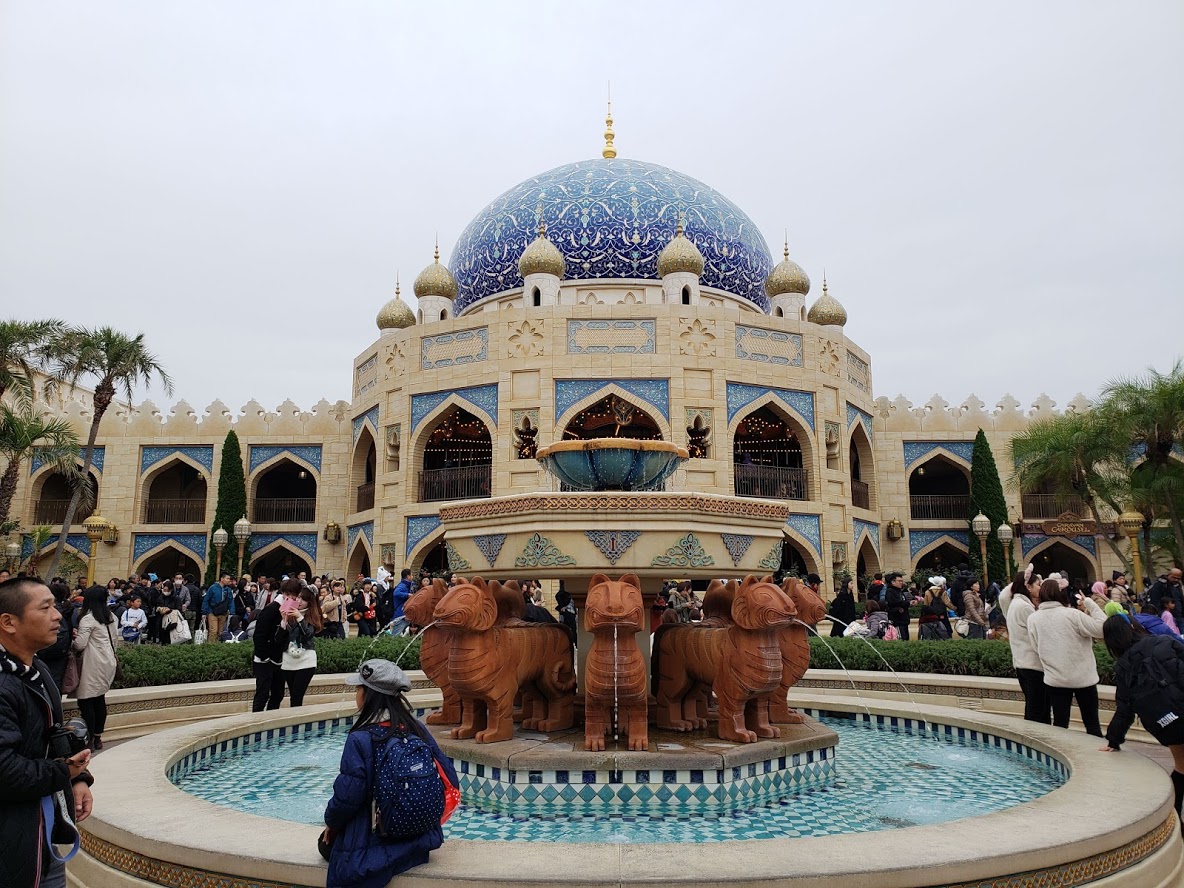 Arabian Coast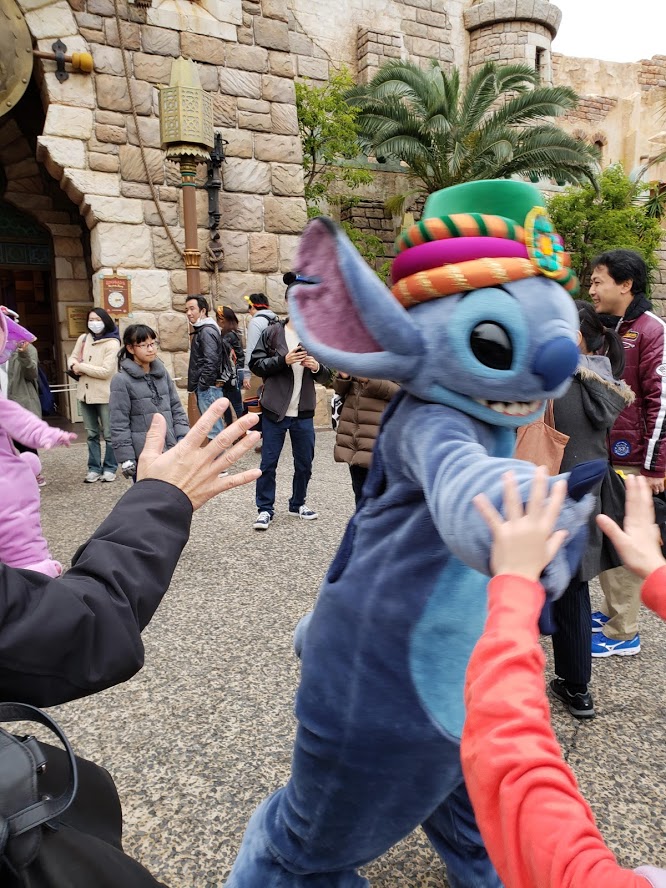 Found Stitch at Arabian Coast!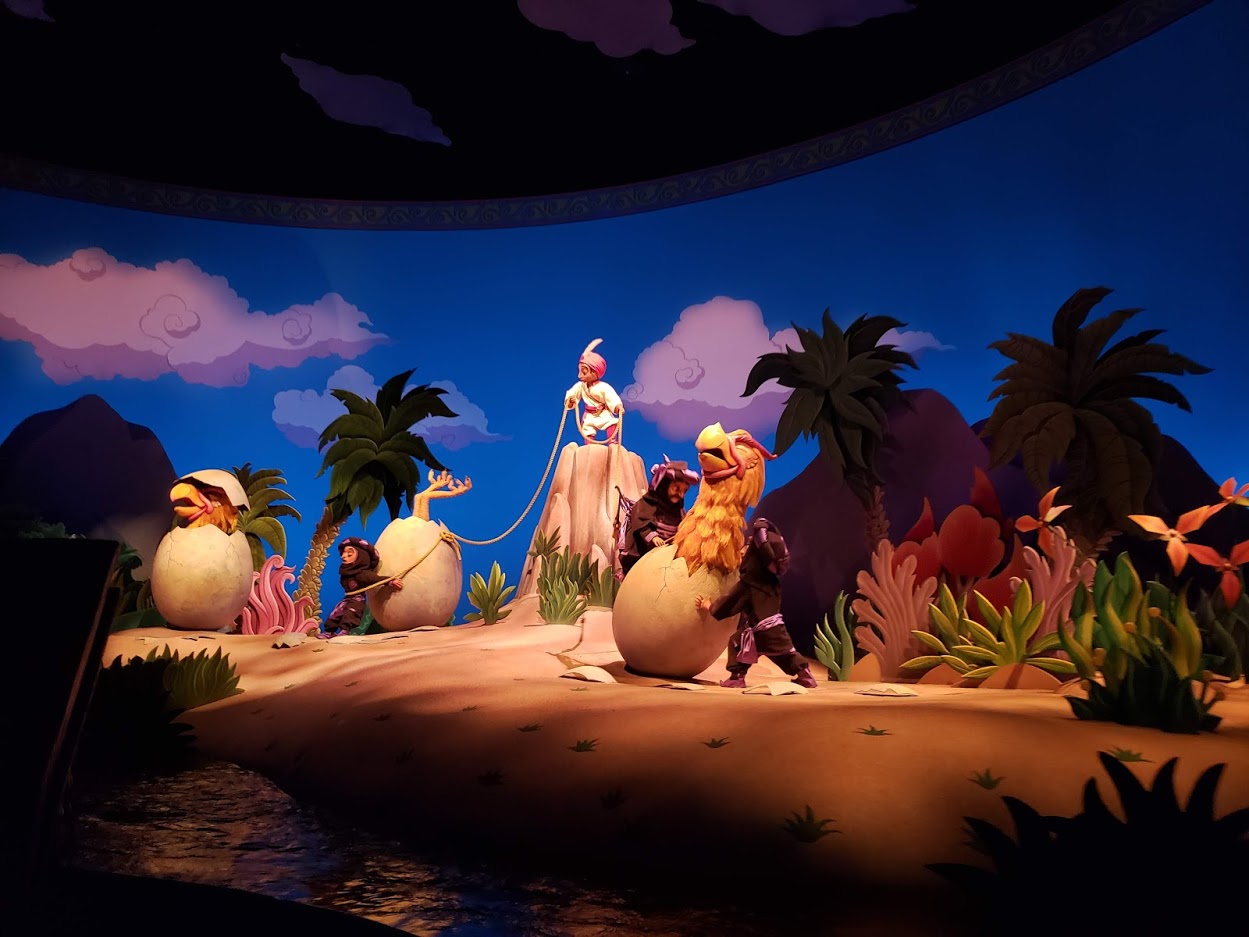 Sindbad's Storybook Voyage, Disneysea's version of the 'It's a Small World' ride. We were on a boat which slowly transported you to different themes.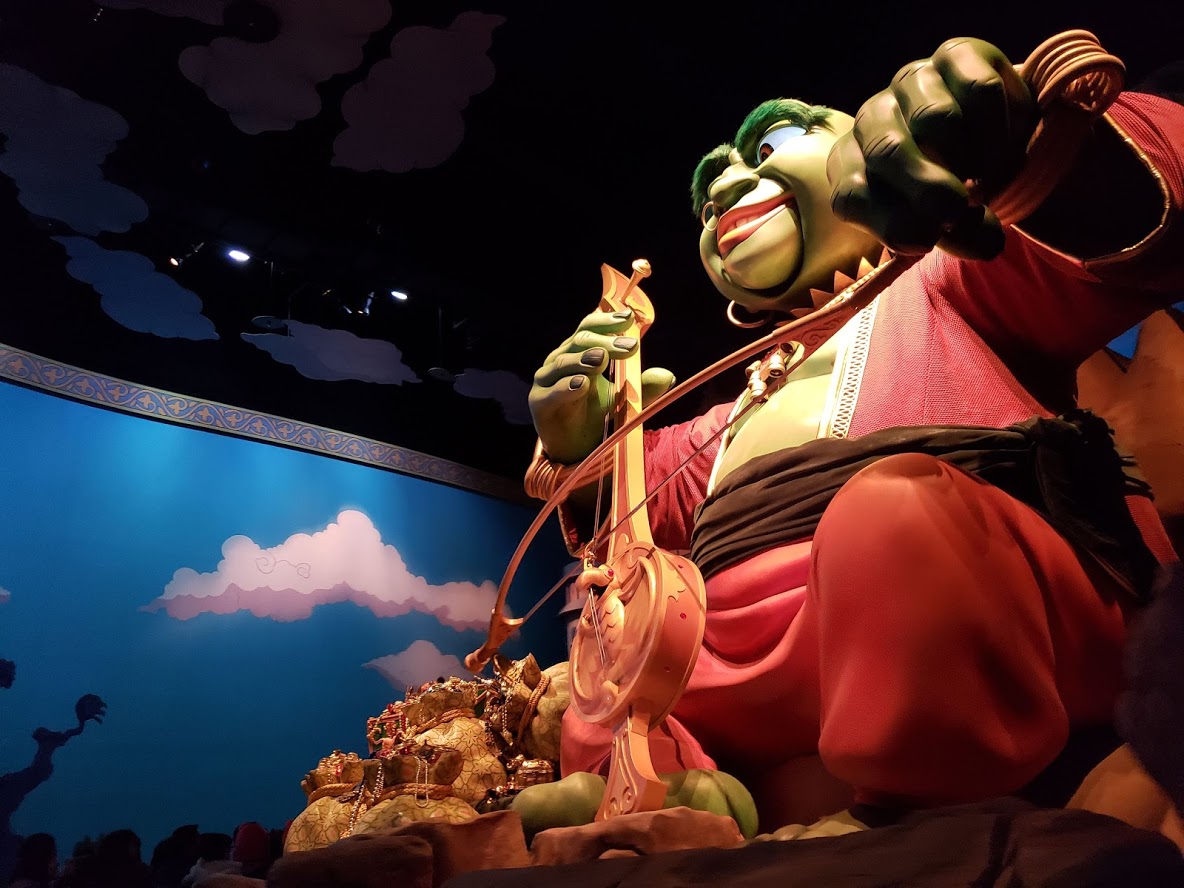 Sindbad's Storybook Voyage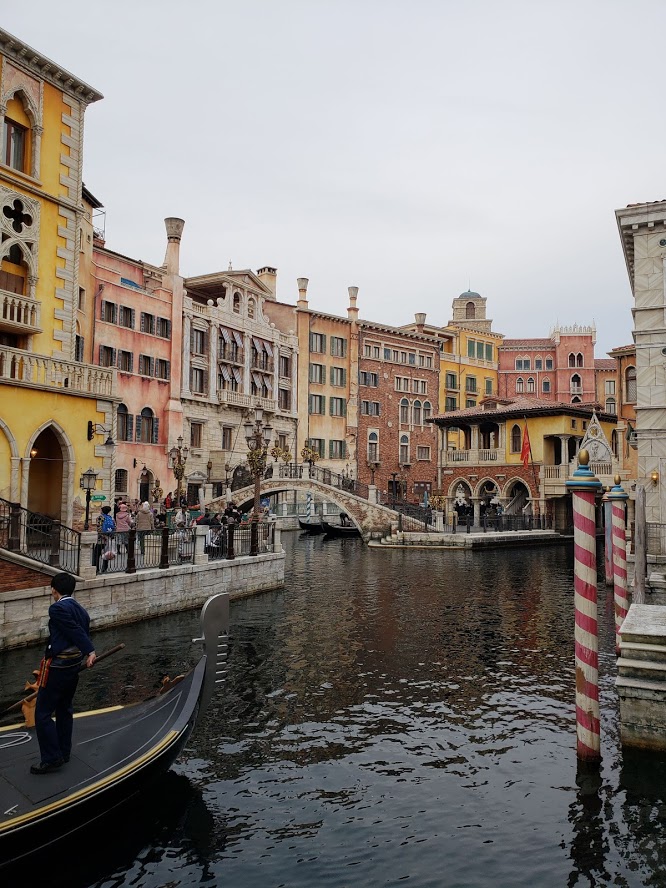 Gondolas at Mediterranean Harbour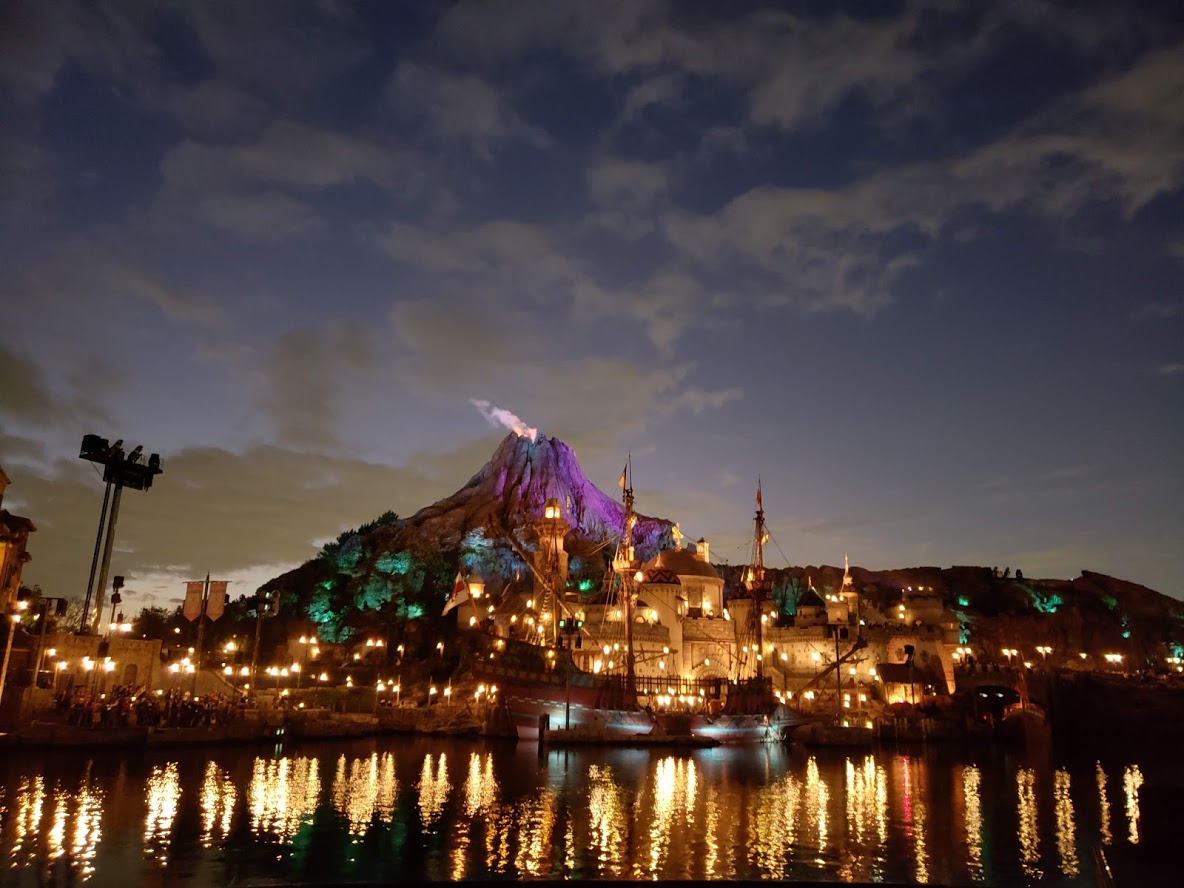 At the end of a fun day, we watched the night show at Mediterranean Harbour. The show was in Japanese so I couldn't understand what they were saying. It was still fun to watch though!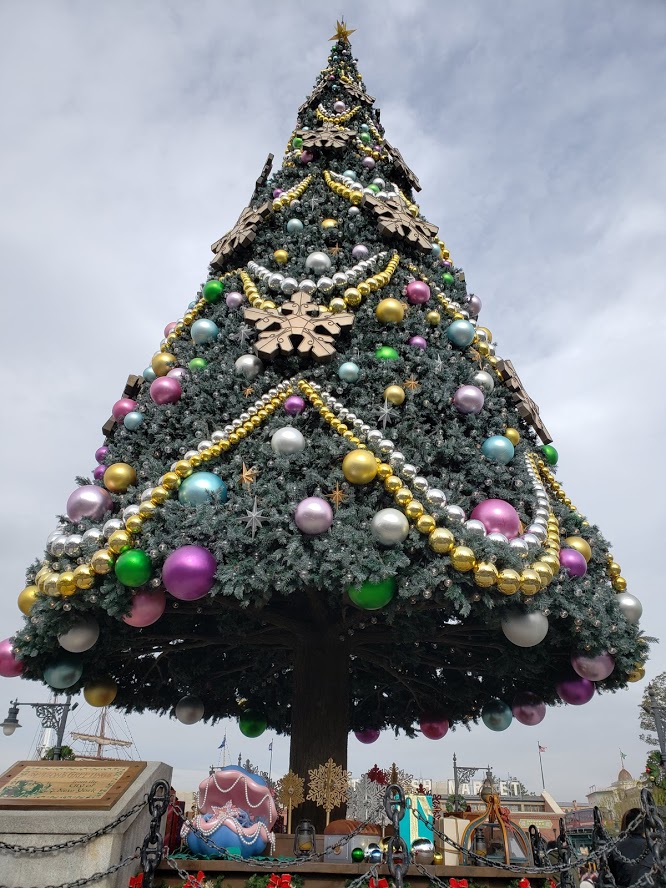 We had a very fun day at DisneySea! If you are staying in the Tokyo area for more than 4 days (anything less I would recommend only checking out the neighbourhoods in Tokyo), I would recommend reserving a day for DisneySea.