Disclaimer: In light of COVID-19, I just wanted to say that I am doing my part and social distancing. This is a review based on contact-less delivery.
I know that you may want to go out and have fun, but it is crucial that we distance ourselves to slow the spread of the virus and flatten the curve before it gets worse. Yes, you may feel fine but you could be passing on the virus to someone who is immunocompromised or elderly that may not survive this virus.
---
For the fiance's birthday, we had plans to go out for dinner but coronavirus said otherwise! Sal Y Limon is one of the fiance's favourite restaurants, so we ordered delivery here instead and he was very happy with it.
I wrote a review on Sal Y Limon three years ago when we first tried this place, so I thought I'd write a revisit post. We've been here countless times since my first post!
Pierna: The pierna is the slow roasted pulled pork burrito, and the fiance's go-to burrito. The burrito came jam packed with tender seasoned pulled pork, rice, beans, cabbage, jalapeno, sour cream, and aioli. It was delicious as usual!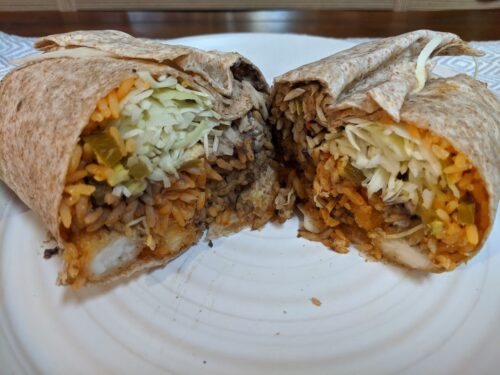 Shrimp burrito: For myself, I ordered the shrimp burrito! I've ordered this in the past many times, and it is consistently delicious. Again, the burrito was jam packed and bursting with deep fried shrimp, rice, beans, cabbage, jalapeno, and aioli. The menu said that sour cream is also included, but I couldn't taste any.
The deep fried shrimp in the burrito was fresh and crunchy as well! Meanwhile, the shrimp itself had a snappy bite to it and wasn't overcooked.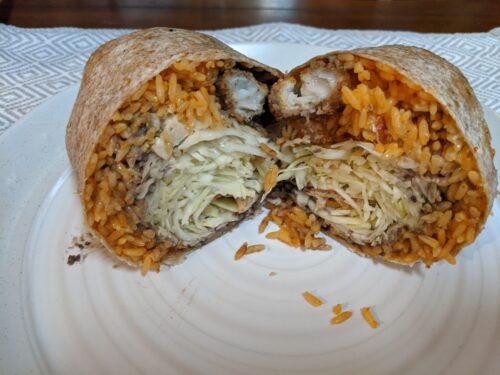 Fish burrito: The fiance also ordered another burrito for the next day, because why not? After the pierna burrito, the fish burrito is his second favourite. The fish is deep fried with a black pepper batter.
Sal Y Limon is consistently delicious and very filling. It is a decent spot to get your Mexican craving fixed. The tacos are really good here as well! When this whole pandemic is over, I would recommend getting take out or delivery still because it gets quite busy here, and it is hard to find seating as you have to seat yourself.