Here is part 2/2 of the ACI Beauty Preview for Fall 2018! This time, we previewed Stila, Korres, and St. Tropez.
You can read part 1 for the cult favourites of each brand above, as well as one of the new releases from Korres! This post will continue on with the products from Korres, Stila and St. Tropez.
The second major release for Korres is their Pure Olive Oil line! This line was originally only available in Greece, but it was so popular that they decided to expand! As of now, there are only 3 Shoppers Drug Mart locations in North America that offer this line – one of them is in Vancouver, and 2 are in Calgary. They are available online at the Shoppers Beauty Boutique though.
For their Pure Olive Oil line, there are 3 aspects: hair, bath & body, and skincare.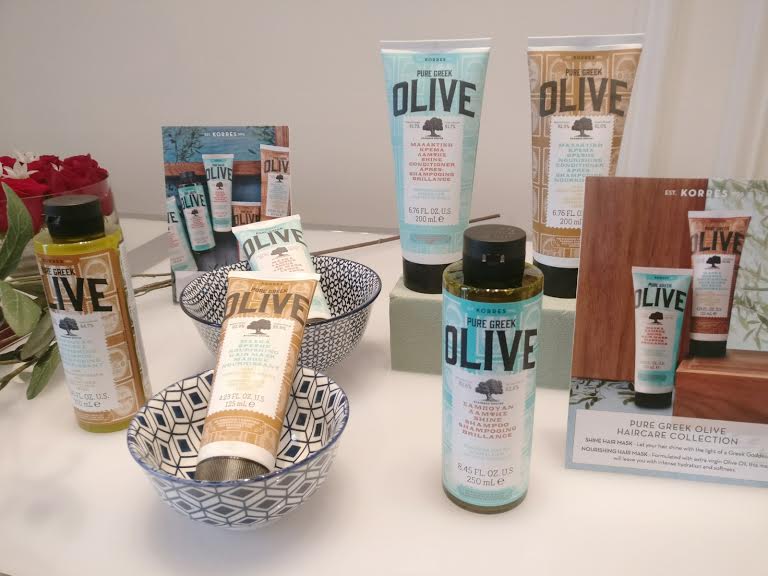 The Pure Olive Oil hair line features conditioner, shampoo, and hair masks which all help to hydrate your hair with the use of olive oil. These products are more catered towards dry and damaged hair and will give a healthy, bouncy shine to your hair!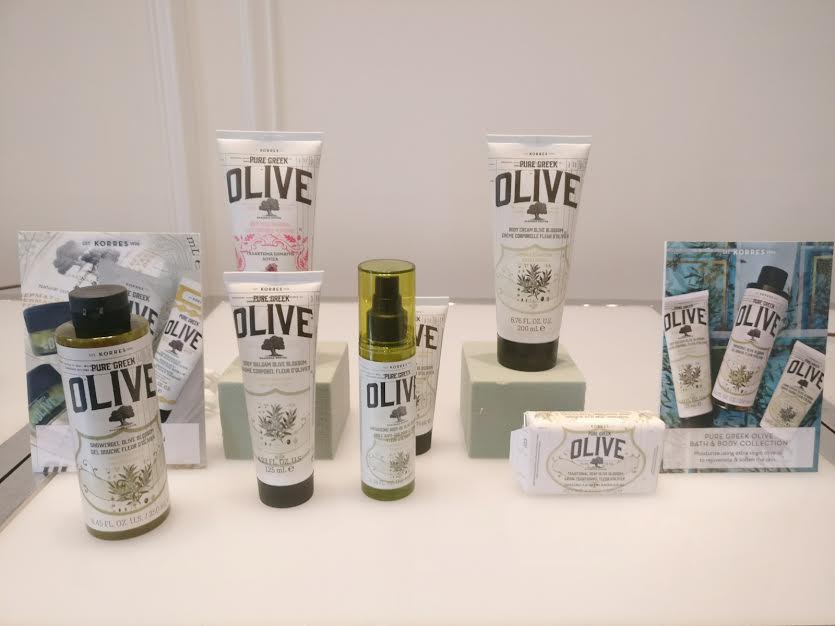 Their body line features bar soap, creams, and a body oil. I found the body oil to be interesting because oils are usually dispensed in a dropper as it is too dense to be sprayed. Their body oil is called a 'dry body oil' because you can spray it. The consistency when you apply is still slippery and oily, but absorbs fast.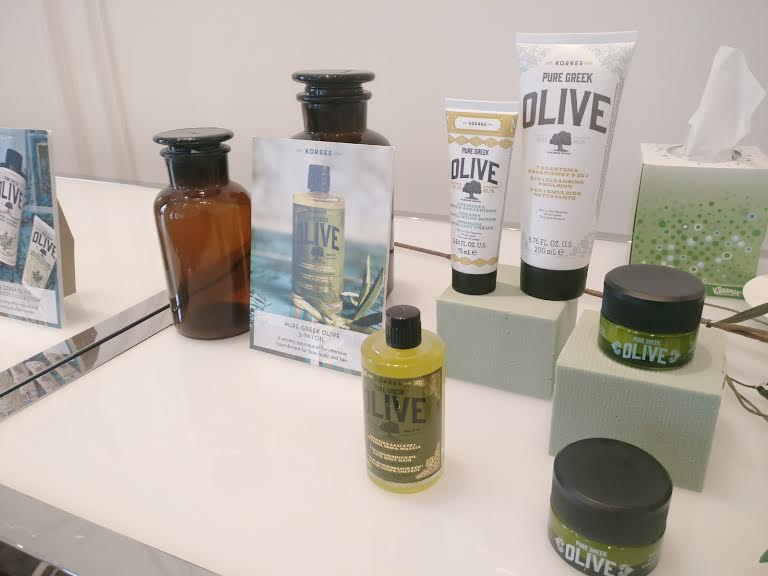 Lastly, we have the Pure Olive Oil skincare! While the Wild Rose line focuses more on brightening your skin, the Pure Olive Oil line focuses on intense hydration. We tried a bit of the day and night creams, and the night cream in particular was very rich! The night cream could also be used only 2-3x a week for an intensely hydrating sleeping mask.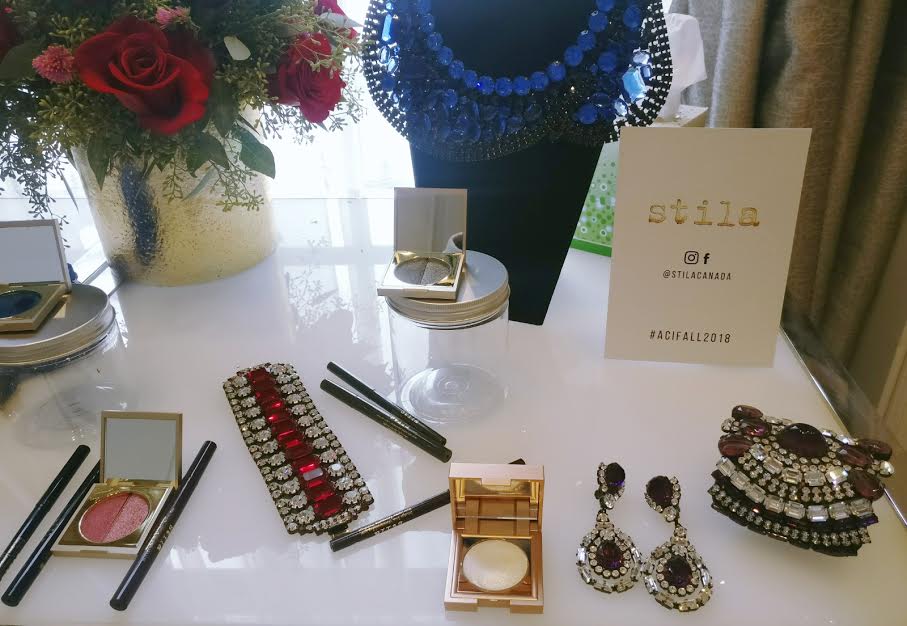 Moving on to Stila, Heaven's Dew Glimmer has a new formulation, making it softer and weightless than ever before. It features a glossy illumination, with a gleaming, wet-like finish but without the tackiness​. This would be nice to wear on its own for some sparkle, or over a highlighter.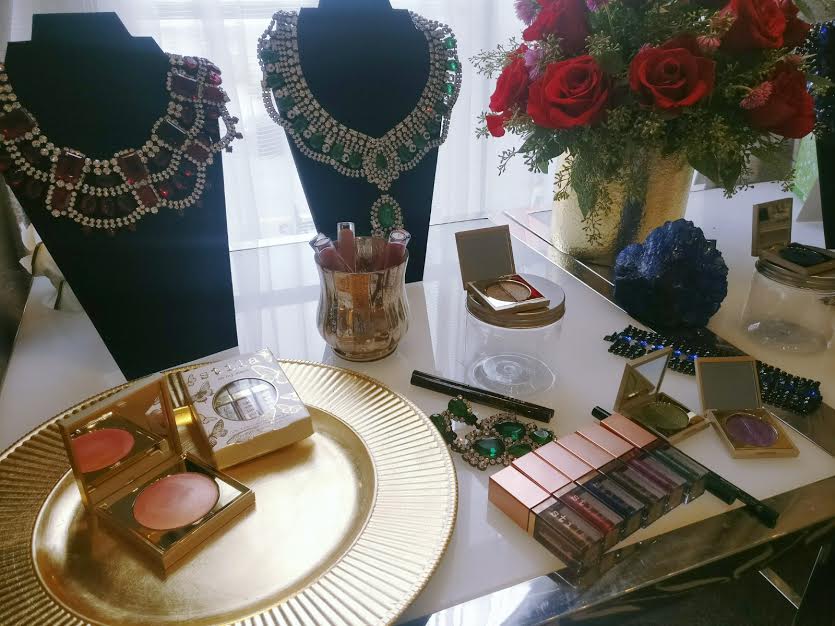 The second main feature of Stila was the vivid & vibrant eye shadow duo! Each contains a sparkle and coordinating metallic foil-finish shade. They are less pigmented and pack a lighter punch than the intensely pigmented liquid eye shadow.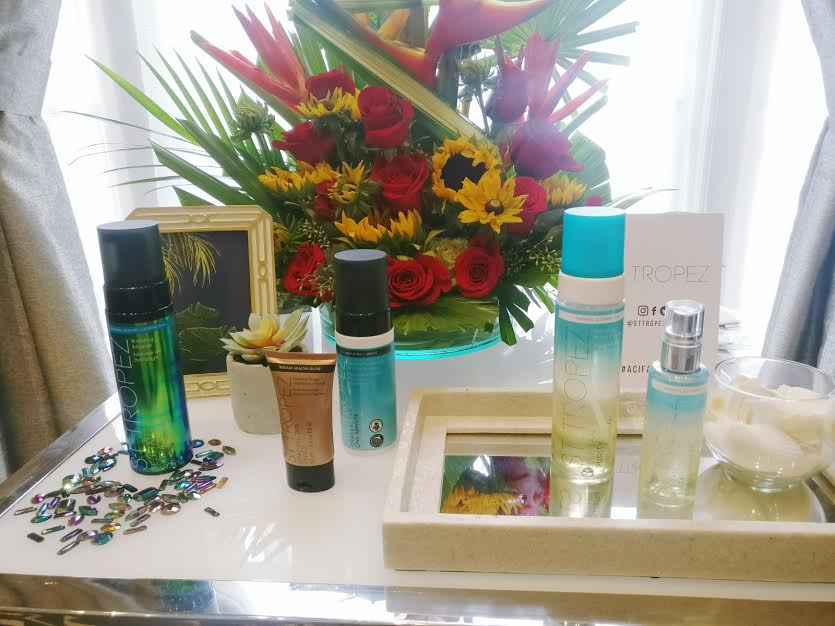 St. Tropez did not have any new launches this season, but we went over some of their existing products. Starting from the far left, in the metallic green/blue bottle, is the Extra Dark Mousse. It offers the quickest and darkest self tan.
Next to the Extra Dark Mousse, the small gold tube is the Gradual Tan Tinted Everyday Moisturizer + Primer. It gives a sheer bronze glow to your face and will gradually develop if used daily.
The Gradual Tan One Minute Pre-Shower Tanning Mousse is to be applied dry, one minute before your shower. You then rinse it off in the shower and a gradual tan will reveal after approximately 8 hours.
The Self Tan Purity Bronzing Water is a hydrating water spray that helps lock in your spray tan. It also includes the deeply moisturizing hyaluronic acid!
---