Earlier this year, the husband and I went to the Sandbar Seafood Restaurant to celebrate our dating anniversary! The Sandbar is part of the Sequoia group of restaurants, which also includes Seasons in the Park, Cardero's and the Tea House in Stanley Park.
We both really like Seasons, so had some high expectations for the Sandbar!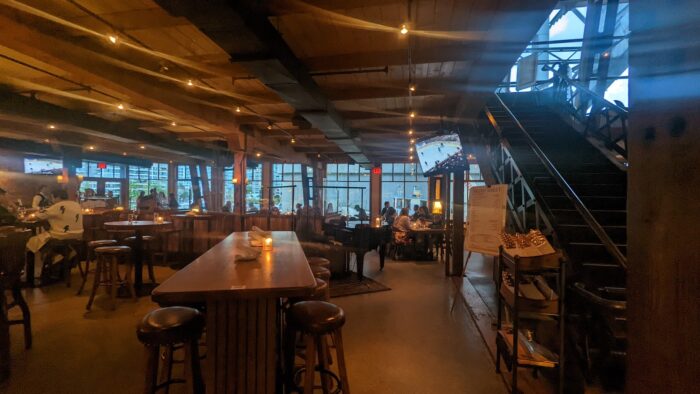 Parking in Granville Island is free after 6pm, which was a pleasant surprise! The Sandbar is nestled between shops in Granville Island and can be easy to miss. The entrance is on the ground floor, and the main restaurant and seating area is up a flight of stairs.
The ambiance was nice, with live piano music as well. There was also a nice view of the water and downtown skyline.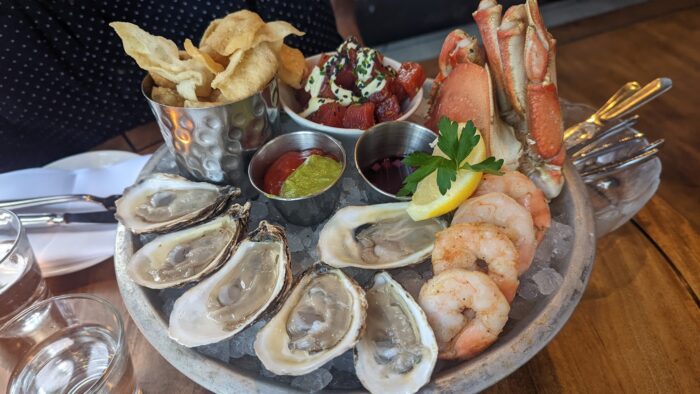 The sandbarge: The sandbarge was a smaller version of the seafood platter. We both aren't really big fans of lobster so we went with the cheaper option. The oysters were fresh and tasty. The ahi tuna and Dungeness crab also tasted fresh.
The prawns were disappointing and nothing really special about it. Overall, we found the seafood platter alright but not the best we've had.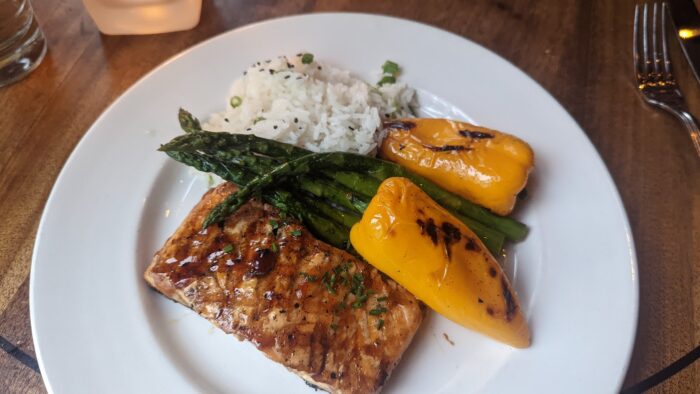 Cedar plank salmon: Due to my ongoing stomach issues, I wanted something lighter and clearer. This dish was pretty disappointing and nothing special. I would have thought that the cedar plank would give the salmon a more grilled and smoky flavor, but it was pretty plain.
I could have definitely air fried the salmon myself and it would have tasted the same. For a seafood restaurant, I expected a bit more.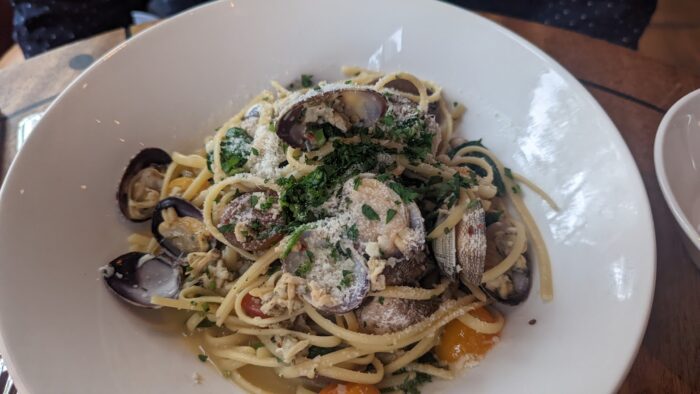 Linguine vongole: The husband's linguine was delicious and the highlight dish of the evening. There was a lot of juicy clams and the pasta sauce was great. The portion was pretty big and he was really satisfied after.
The food came out painstakingly slow that night as well. Overall, we found the Sandbar to be alright. I would recommend this place more for the atmosphere but not really for the food.