I remember seeing Mink Cafe a lot during the hot chocolate festival. I believe they had some kind of special grasshopper drink that people were posting online! How interesting. I tried crickets once and it was interesting… they were dried so they were very crispy. Anyways, I'm going off topic.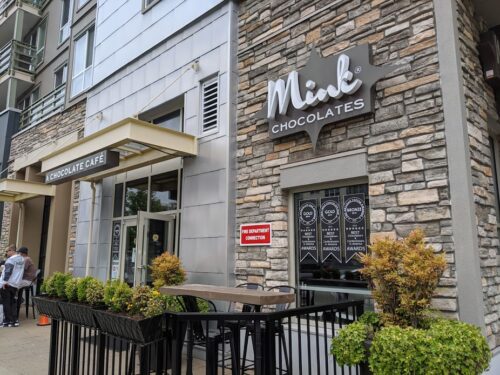 While venturing out to South Surrey, Latte looked up a place where we could hang out after having lunch at Pho Sunrise and suggested Mink.
I haven't been before but heard good things, and their chocolate seemed like great quality so why not give it a try?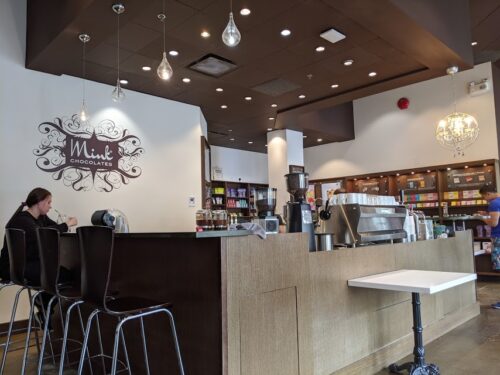 This Mink location is located inside Morgan Crossing. It was pretty spacious inside, with half of their tables gone for social distancing. They had hand sanitizer by the door and I felt clean and comfortable in there.
I wish they would have asked for our contact information for tracing though.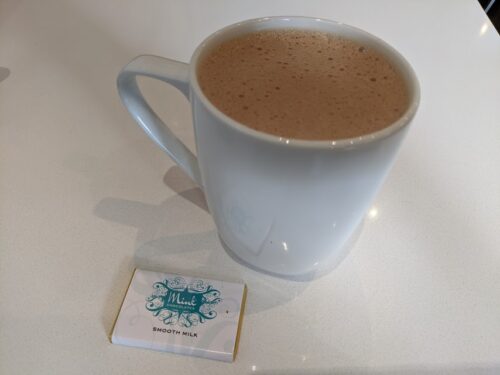 Hot chocolate, 70% cacao dairy free: I was happy to see that they had a dairy free version with their dark hot chocolate. I chose oat milk as my dairy substitute.
The hot chocolate was delicious! It was creamy, rich, and decadent. The dark chocolate was very smooth and easy to drink. The sweetness level was perfect, not too sweet but not too bitter either.
They also gave me a free chocolate on the side (weird that Latte didn't get one with hers though….) I gave it to the fiance when I got home and he enjoyed it.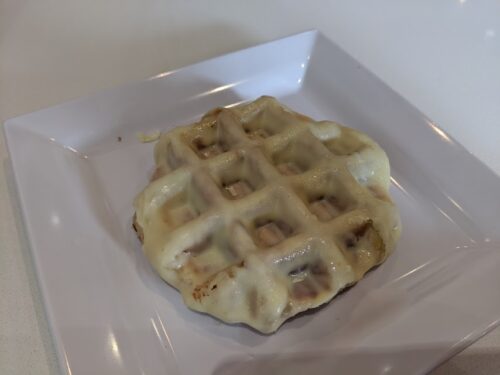 White chocolate waffle: The waffle was not good. Although they had heated it up, the waffle was still hard and tasteless. I wouldn't order it again.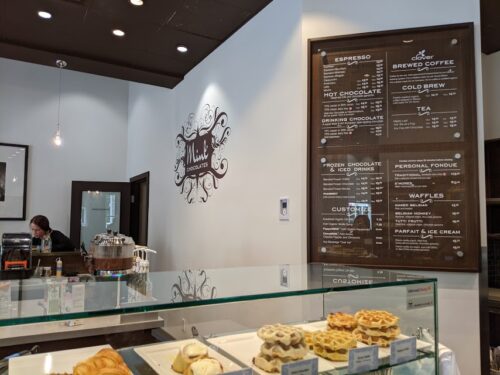 All in all, Mink has really high quality chocolate as evident in their drinks. You can also buy a bunch of chocolate as gifts. In addition, they also have fondue which sounded delicious, but I was already feeling full from lunch.
I'm glad we came here and I would go back to Mink for a solid cup of high quality hot chocolate.