Bambu is a cafe that I have seen around social media for their swings. I haven't really paid attention to Bambu, nor as it been on my radar until now!
During a barbeque with some friends, one of our friend's mom brought a bunch of drinks from Bambu for us. The rest is history because I am now hooked!
I didn't know that Bambu specialized in Vietnamese drinks. They have a variety of dessert drinks called che, which is typically a coconut water/coconut milk based drink with toppings such as grass jelly, tapioca, mung bean, pandan, beans, and more.
If that's not your thing, they also have smoothies and Vietnamese coffee.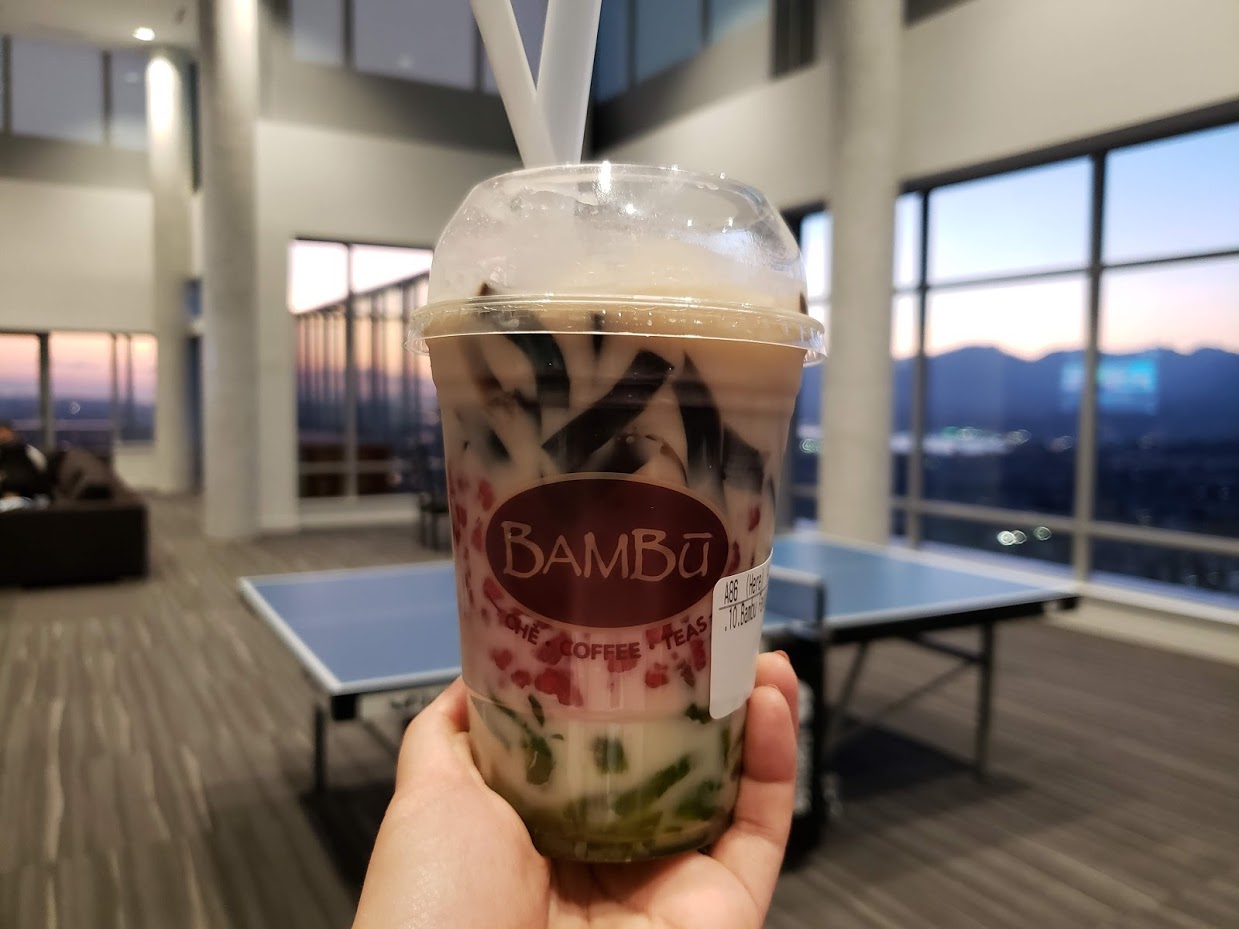 Bambu favourite: The Bambu favourite came with coconut milk, red tapioca, grass jelly, and pandan jelly.
The drink was generously filled to the top with all the toppings, which all provided a fun, textural contrast. The grass jelly was smooth while the red tapioca was crunchy. The pandan jelly was chewy. With the coconut milk, it had the perfect amount of sweetness as well.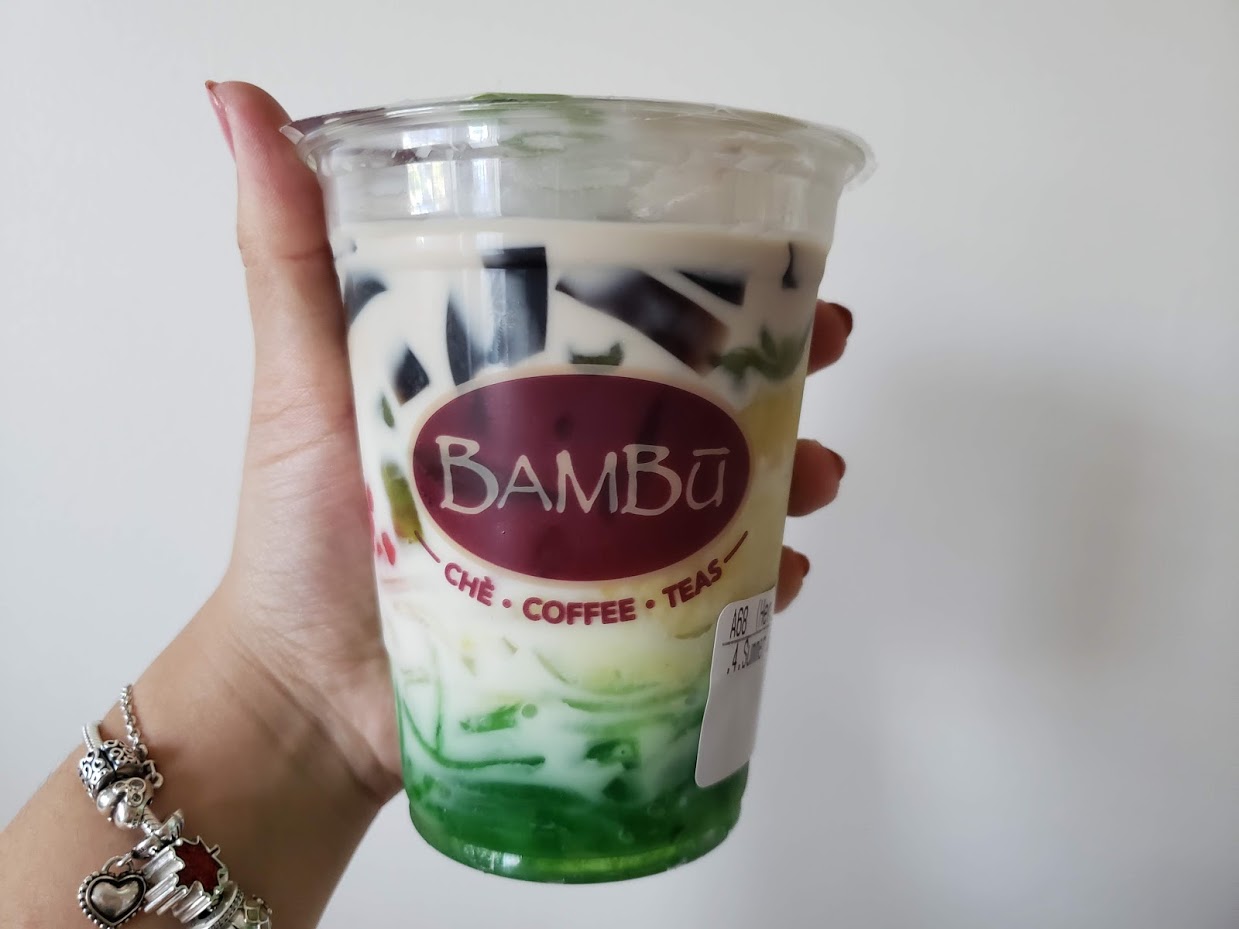 Summer delight: The summer delight came with red tapioca, mung bean, jello, grass jelly, pandan jelly and coconut milk. I was not a fan of this drink due to the mung bean and jello. I do like mung bean in food, but not in this drink.
In particular, I really did not like the jello texture… it was stringy and a bit crunchy. But this is just a personal preference and nothing wrong with the drink itself.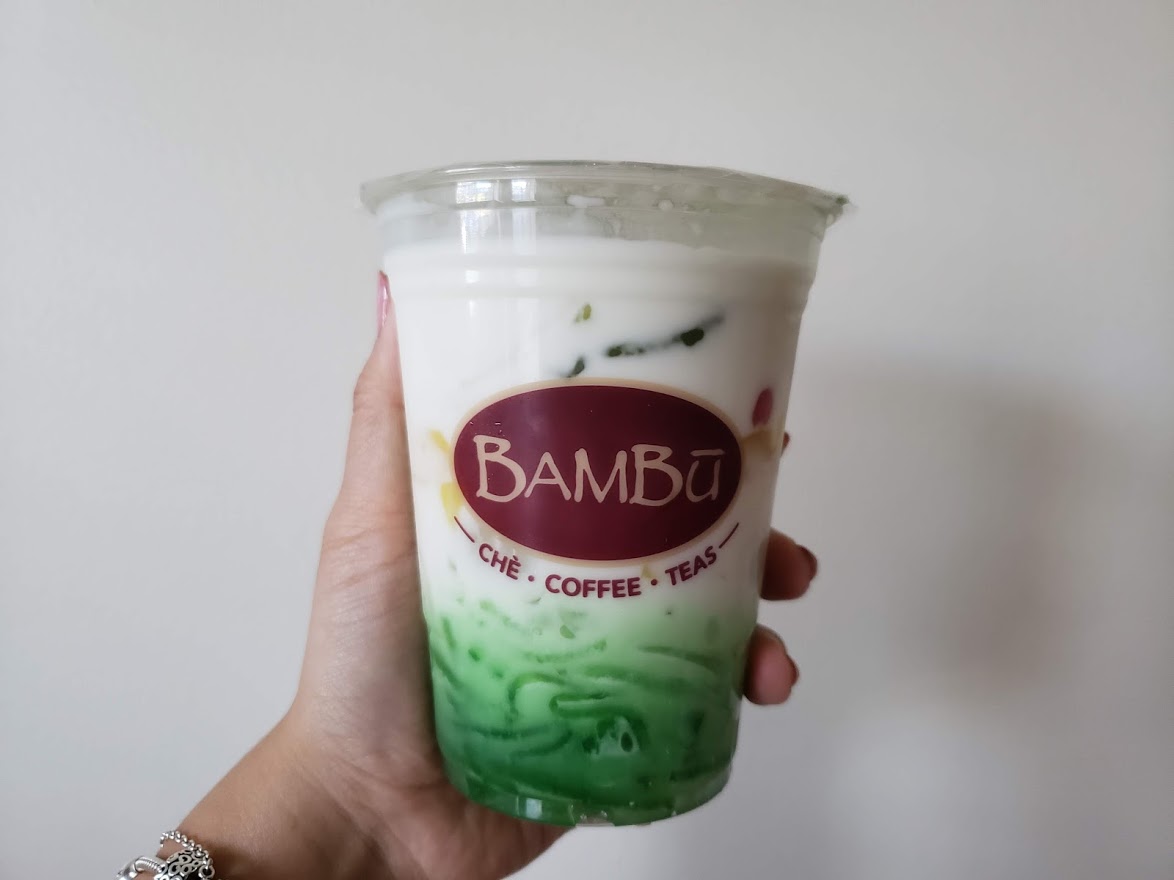 Fruit addict: I liked this one a lot better than the summer delight.
The fruit addict came with coconut, lychee, longan, red tapioca, jackfruit, palm seed, jello, and pandan jelly. There was less jello in the fruit addict so it was more tolerable.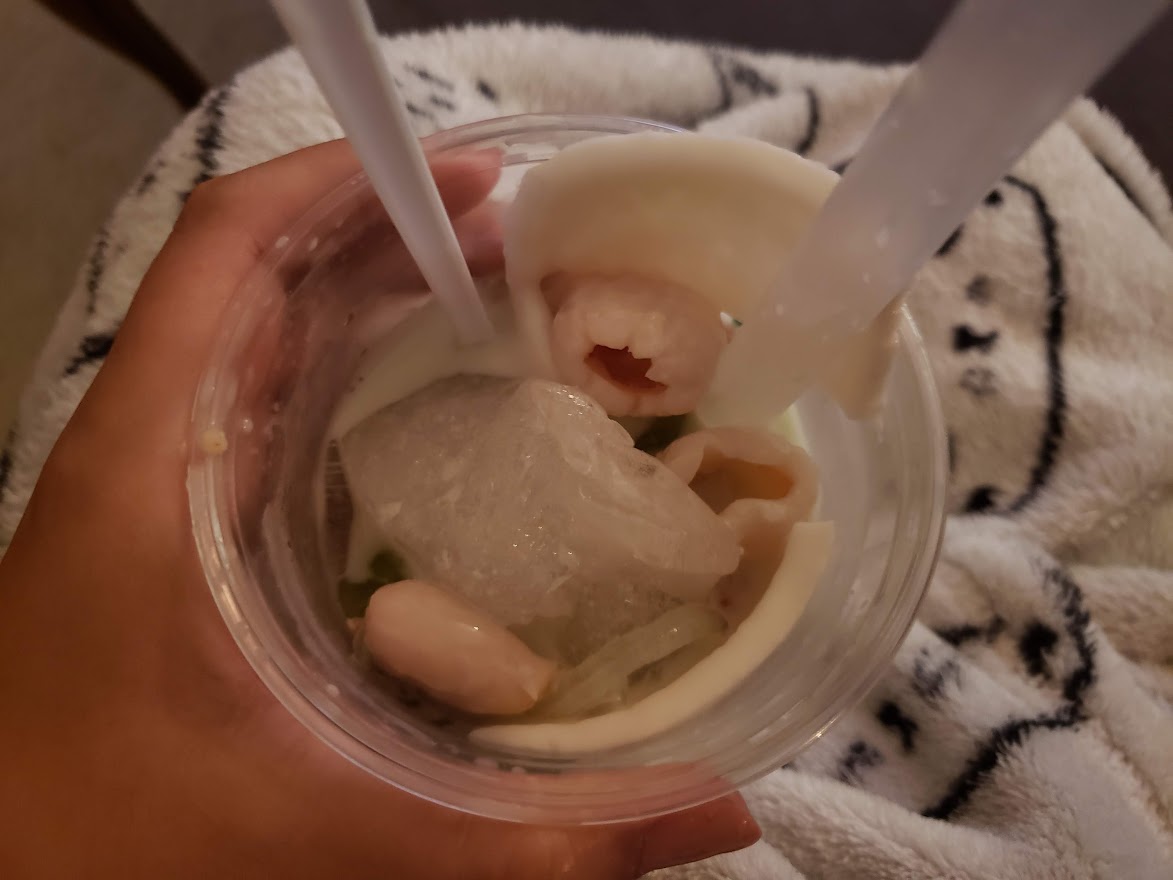 There was so much fruit in here! I was really surprised at how many lychee and longan there was…. at least 10+. The coconut meat was also sweet and delicious. The fruit addict is a better deal because you're getting real, fresh fruit.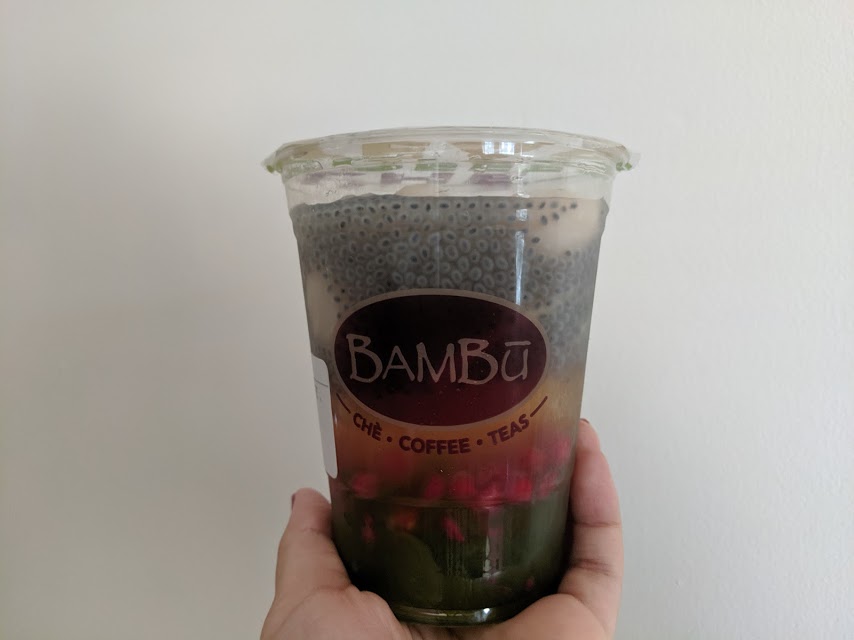 DIY Che: After trying a few flavours out, I decided to make my own drink. For the custom drinks, you can pick up to 5 toppings. I went with basil seeds, red tapioca, pandan jelly, lychee, and coconut meat. I tried it with coconut water instead of coconut milk and it was still very delicious!
The che drinks were filling enough to be a large snack or even a small meal. I would even recommend sharing one because they can get quite filling with all the ingredients packed inside the cup.
I'm really glad I was introduced to this, as it wouldn't be something I would know to try out myself! I can foresee more visits to Bambu in the future!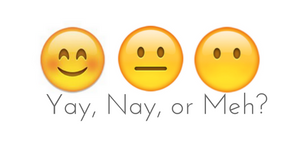 Yay!