Brown Bites is a mini series on my blog featuring places the boyfriend has tried without me, so it wouldn't be my own review. Why the name Brown, you ask? It is named after the Japanese LINE character, Brown. Brown is a cute, shy, emotionless cartoon bear but secretly full of love, and we adore him to pieces!

While hanging out with Macaroni and Cheese one night, Cheese felt like having dessert so the boyfriend went with him to Snow Angel.
Snow Angel is a new Korean dessert place specializing in shaved ice! It is in the new apartment complex on Dawson Street by Brentwood.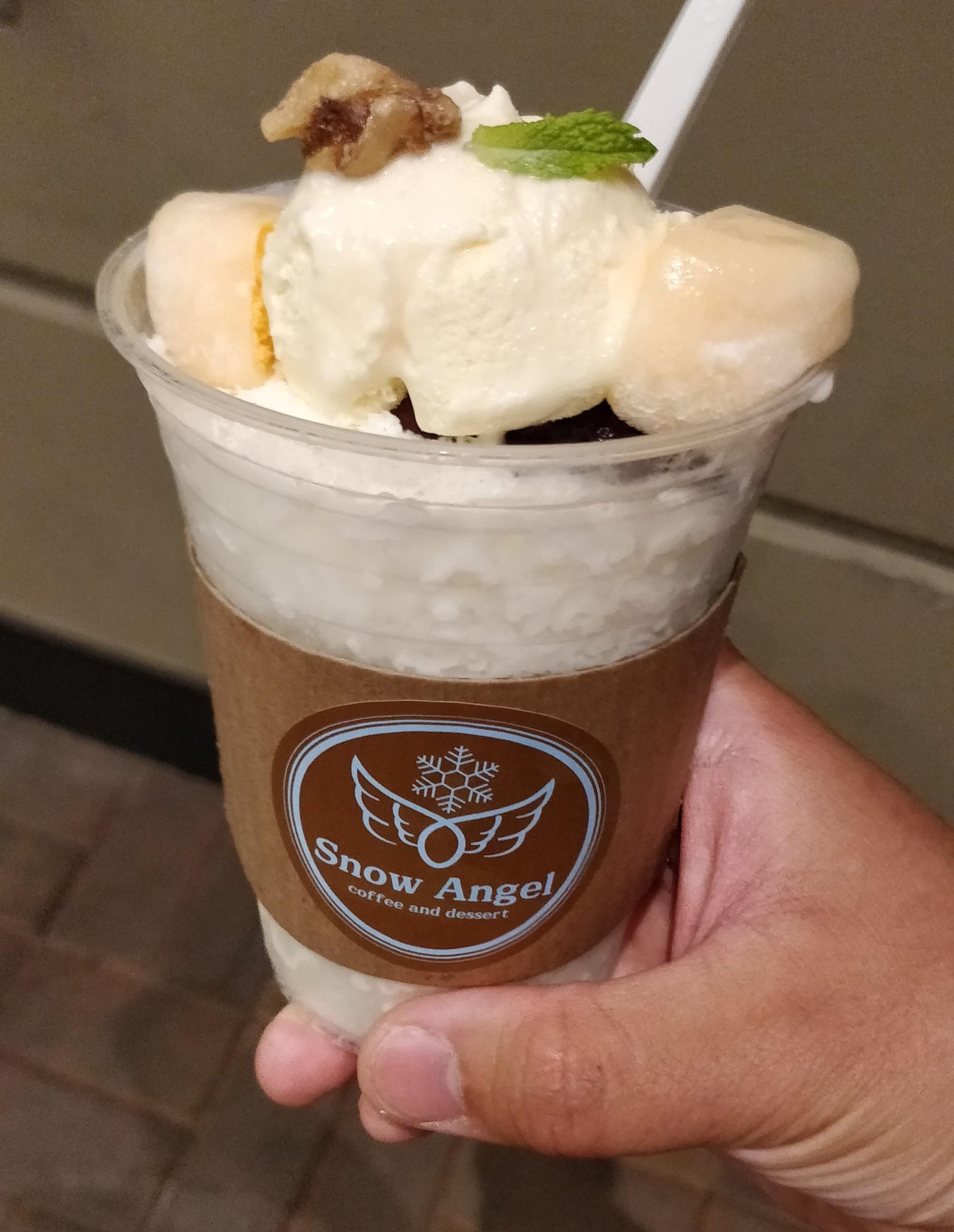 Traditional bingsoo: The boyfriend's bingsoo came with yogurt powder, mochi, red bean, walnuts, and vanilla ice cream. The bingsoo had a nice, milky flavour.
There was also a generous amount of red bean which was appreciated! The mochi was mango flavoured and delicious too.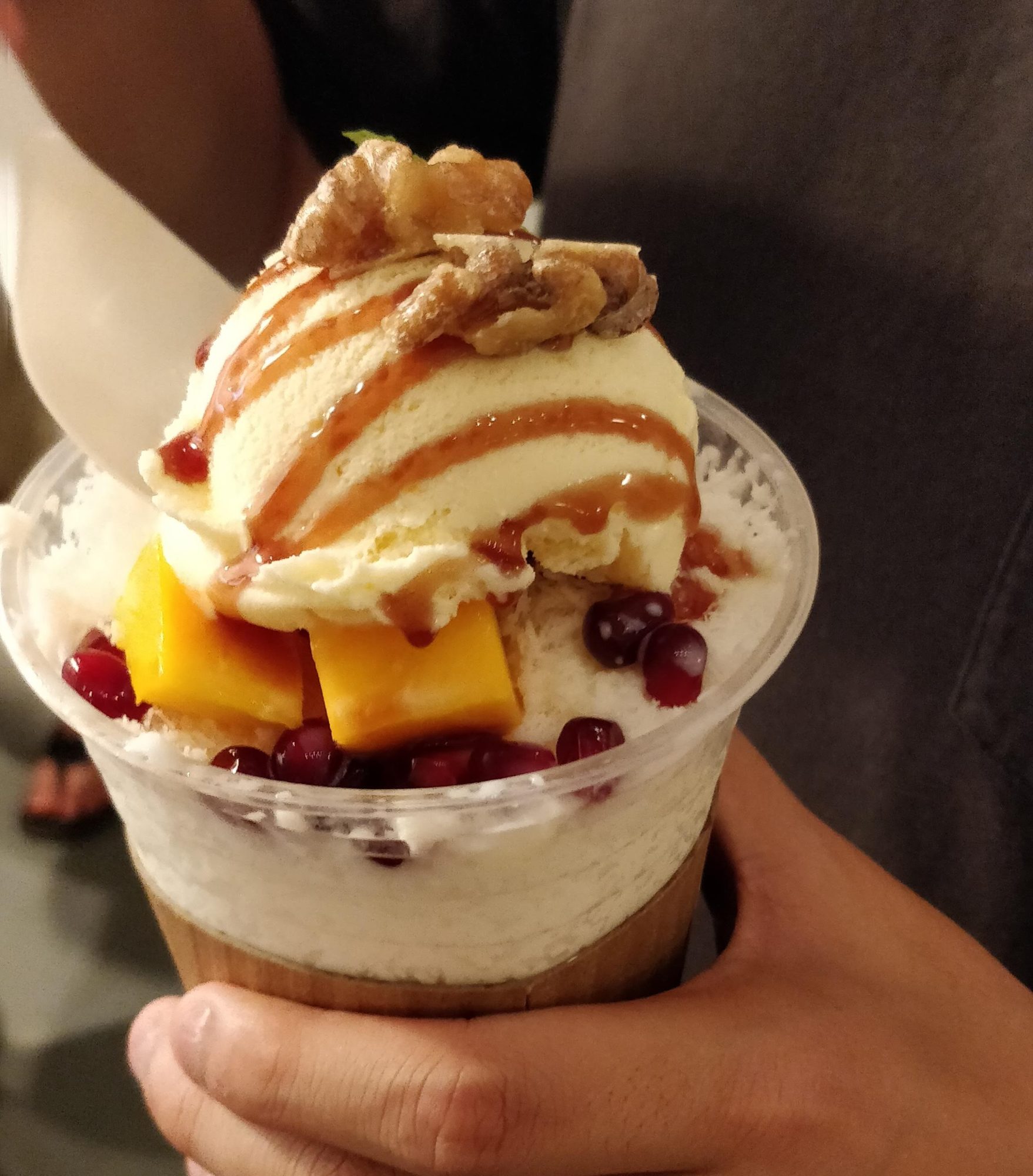 Mango and pomegranate bingsoo: Cheese ordered the mango and pomegranate shaved ice in a to-go cup. This was the single size serving, I believe you can also get a larger one for sharing as well!
He enjoyed everything except for the pomegranate, which was too much of a sour contrast with the rest of the cup. Some people may like the sour contrast but he personally didn't. It also came with a scoop of ice cream on top which was nice!
Overall, they both really enjoyed Snow Angel and would like to come back to try the other flavours. Thanks for reading another installment of Brown Bites!