I made a good choice before our trip to Las Vegas by asking a bunch of people for their food recommendations. Cola suggested Earl of Sandwich and it ended up being our favourite find of the trip!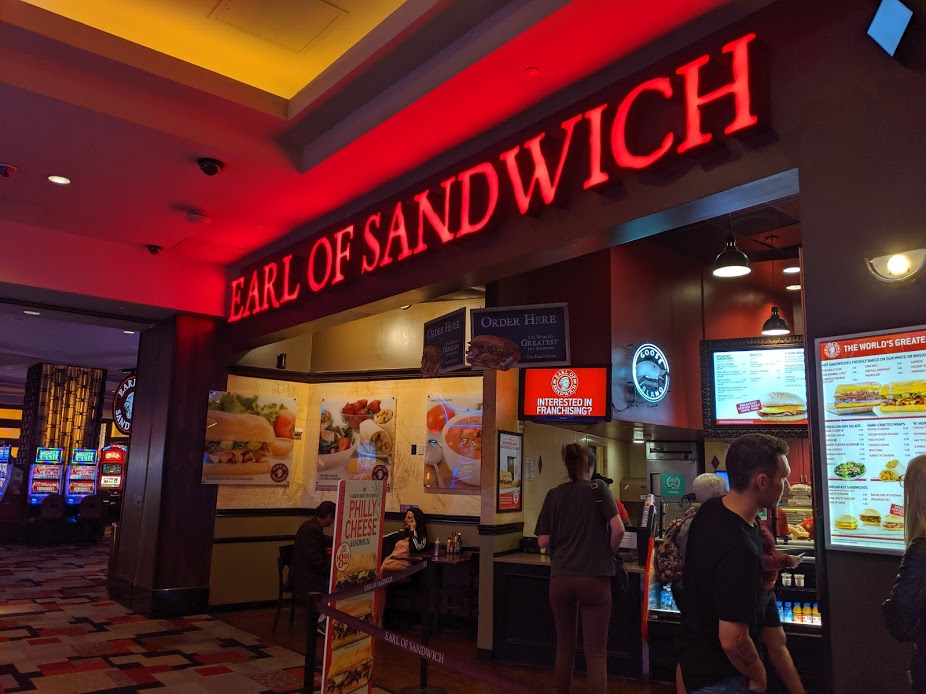 We loved it so much that we ended up going 3 times that trip and bought some on the flight back for dinner! Earl of Sandwich was affordable, delicious, filling, but still contained good quality ingredients.
According to Google Maps, there are 3 Earl of Sandwich locations along the Strip. We only went to the one inside Planet Hollywood by the casino. It is not that big in there with only a few seats, but most people get takeout.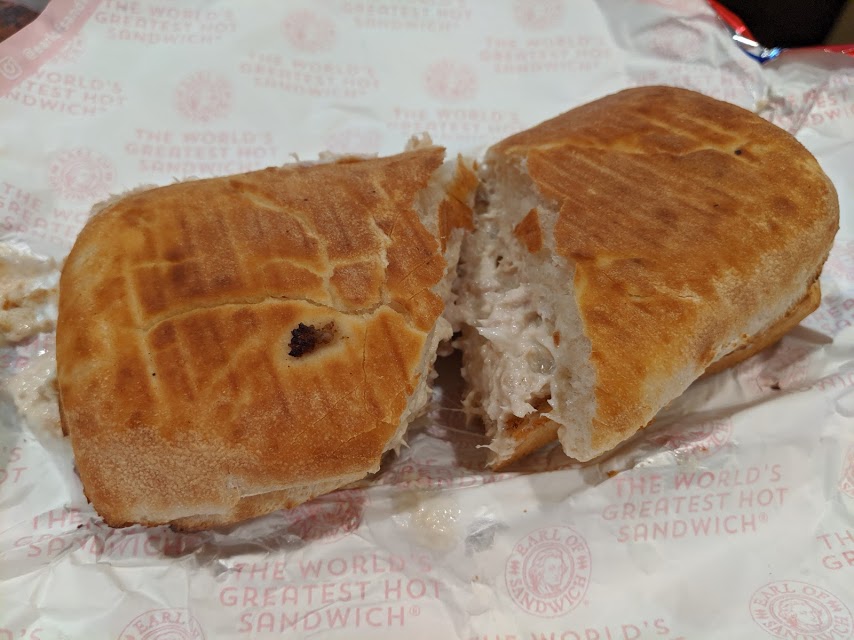 Tuna melt: I wasn't feeling like beef or chicken that night, so I went with the tuna melt. It was an excellent choice on my end because it was delicious. There was a lot of tuna, mayo, and cheese. The sandwich was served hot which made it even more delicious.
I am not too sure about the type of bread they use, but it tasted very fresh and was toasted. When I looked on the website, it just said 'artisan bread'. A similar comparison would be ciabatta bread, but thicker and softer.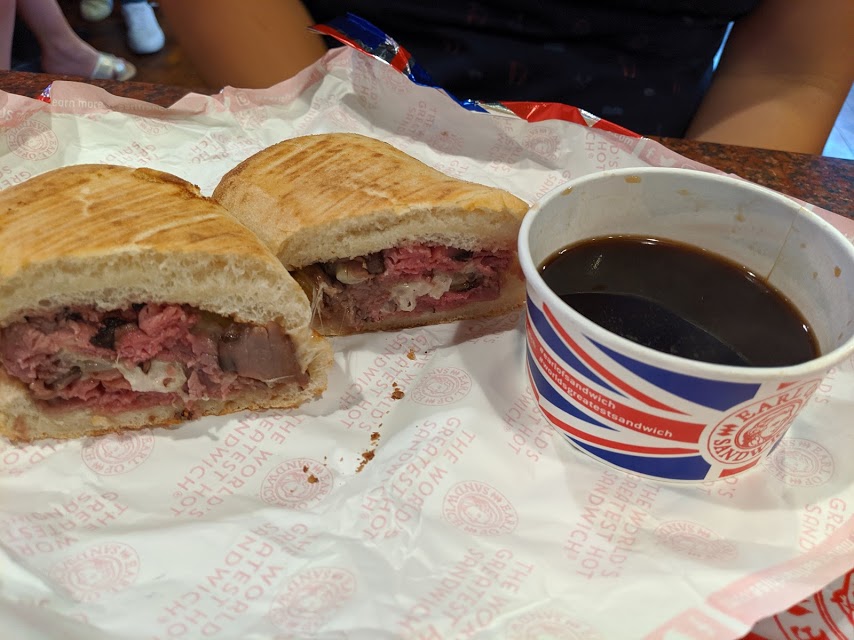 French dip: The fiance went with the french dip, and he loved it as well. There was a very generous amount of roast beef. In addition, the hot sandwich came with caramelized onions and Swiss cheese.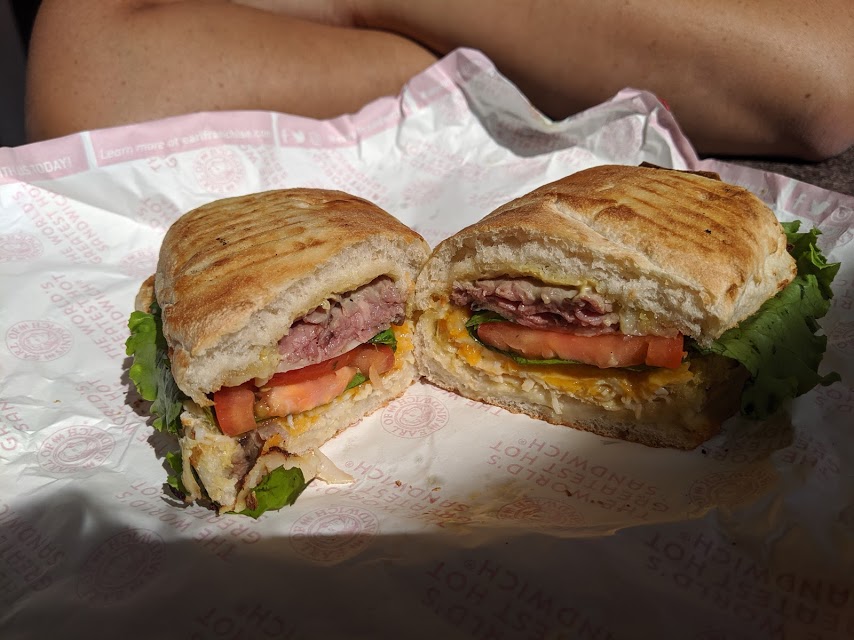 The Full Montagu: On our second visit, the fiance tried the Full Montagu. This sandwich came with roasted beef, turkey, Swiss cheese, cheddar, lettuce, Roma tomatoes, and mustard sauce.
I ordered the tuna melt again and enjoyed it as much as the first time!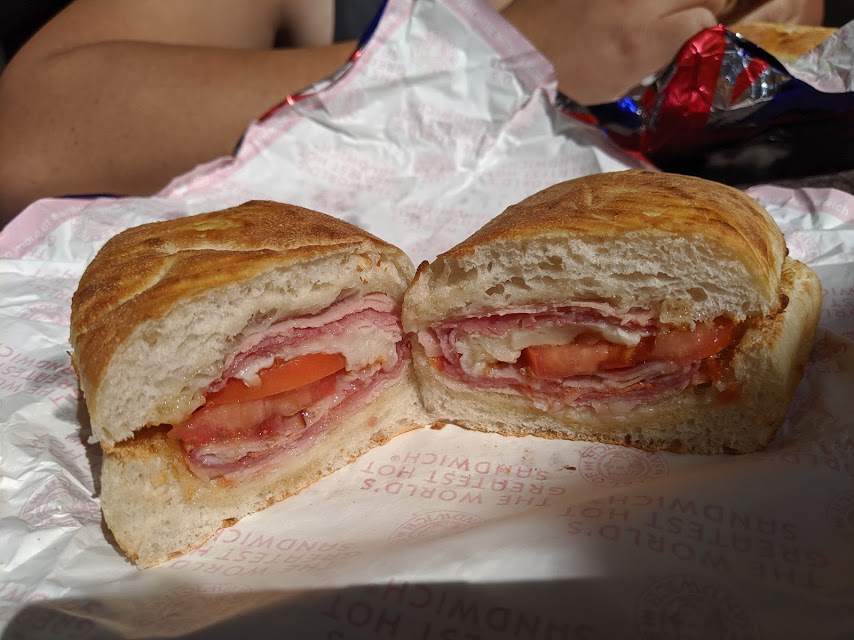 Italian: Luckily we both have big appetites so we ordered a third sandwich to split, giving me an opportunity to expand my Earl of Sandwich tastebuds. The Italian sandwich was a meat lover's paradise, containing salami, capicola, ham, mortadella, Swiss cheese, Italian seasoning, and Italian dressing.
There was a very generous portion of meat as with the other sandwiches. The variety of meat kept the sandwich exciting and the Italian seasoning/herbs were a nice touch.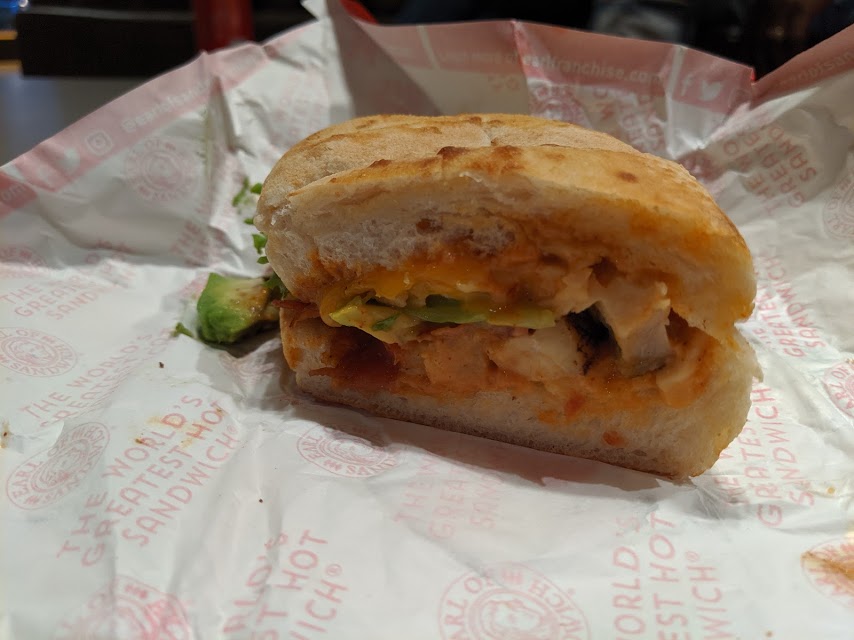 Chipotle chicken avocado: I ordered the chipotle chicken avocado as the last meal in Vegas. It did not disappoint either. The grilled chicken was juicy with a delicious grilled flavour to it. Meanwhile, the avocado was chunks were nice and ripe.
The chipotle sauce added a very slight spicy kick to the sandwich. Also, are you wondering why there is only half a sandwich? That is because the fiance was too hungry and forgot that I needed a picture for le blog before he dug in.
Out of all the sandwiches I tried (including the fiance's), my order of preference would be: 1) Tuna melt, 2) Chipotle chicken avocado, 3) French dip, 4) The Full Montagu, and 5) Italian. That being said, I loved them all and wouldn't mind having any of the 5 sandwiches again.
Earl of Sandwich was definitely worth trying. As mentioned above, it was cheap, filling, delicious, and made with quality ingredients. It is an extremely better version of Subway but at similar prices!