This will be a short, delivery review on Gaya Sushi! We were hanging out at Cocoa's when I got hungry. My usual sushi delivery place was closed, so I settled for Gaya Sushi.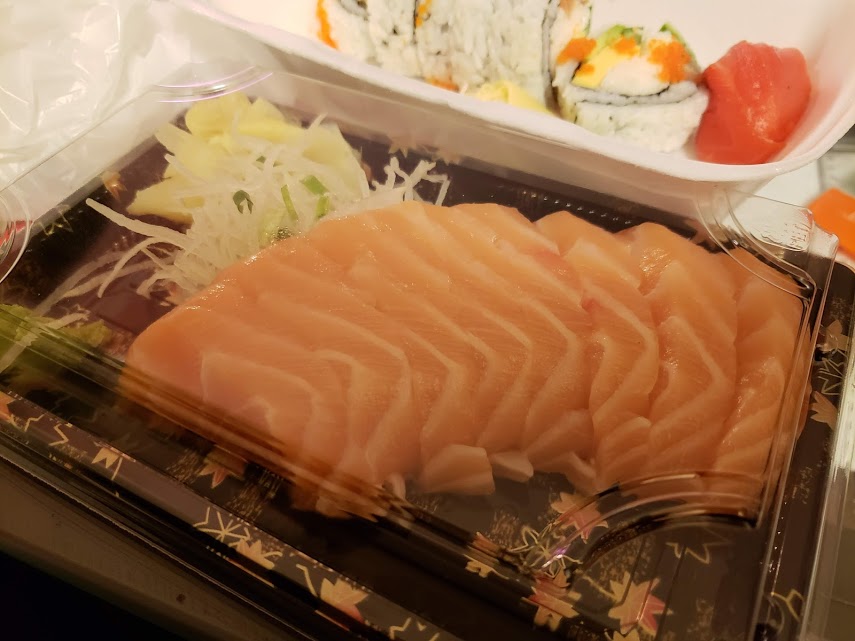 Salmon sashimi: The sashimi was quite abysmal…. it was lacking in any flavour whatsoever. No salmon taste at all… just salmon texture. I didn't really want to finish it but also didn't want to waste it. So I ended up salvaging it with some soya sauce and wasabi, which helped.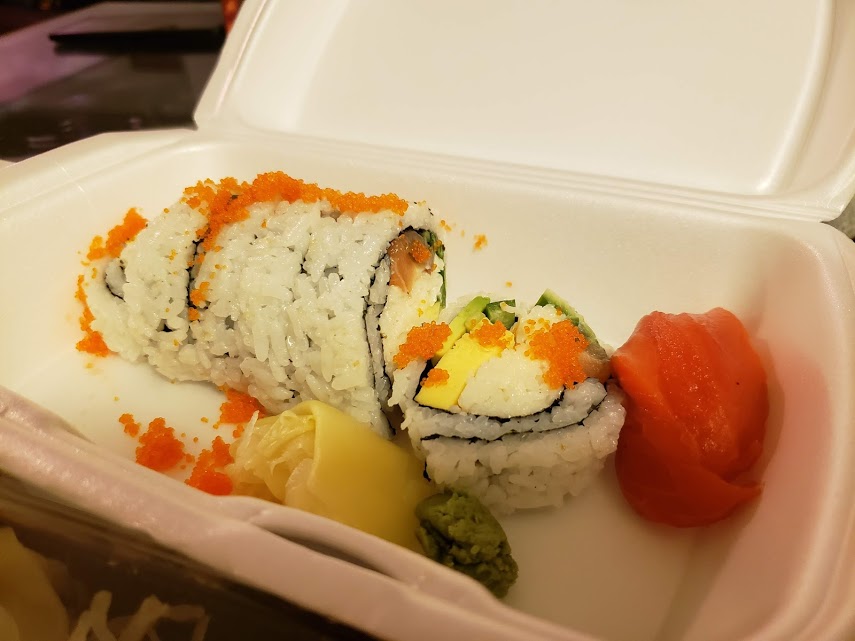 House special roll: It sounded pretty good and filling on the menu… almost too good to be true for just over $5! The roll was mediocre at best. The imitation crab had way too much mayo and took up about 70% of the roll already.
Meanwhile, the salmon and tuna pieces were very tiny… just like slivers of fish. But it was filling and better than the bland salmon, so I finished it.
Overall, my opinion of Gaya Sushi was very meh… the two items I ordered weren't that good, so I wouldn't be dying to go back or go running to try the actual restaurant anytime soon. One of the online reviews mentioned that Ben Stiller came here multiple times while filming in Vancouver… and my first thought was really? this place? LOL.
Would I order delivery again? Maybe, if I was very hungry and had no other options.