Every summer for the past 5 years, the boyfriend and I have been doing this thing where we bike from East Vancouver to downtown, along the seawall, and then have ramen. We usually go to Santouka or Kintaro, but this time, we decided to try out Marutama Ramen since we've been hearing and seeing it a lot on social media. We are also huge fans of chicken broth and Marutama Ramen makes all their ramen with chicken broth!
When we got there around 3pm ish, we waited about 10-15 minutes outside. Walking in to Marutama, it was so nice to find that they had the AC blasting! It made the meal much more comfortable because it was really hot that day. The servers also came by often to refill ice water, and kindly refilled my water bottle too.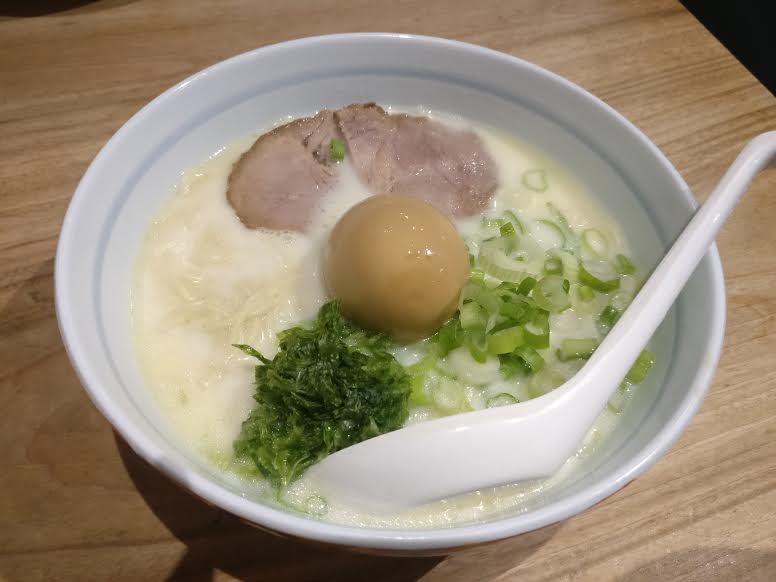 Tamago ramen, $11.25: I requested for my broth to be leaner since my stomach does not handle rich foods well. Despite it being 'lean', I still found it to be deliciously creamy. It was the first time having a chicken broth ramen and it did not disappoint.
The pieces of chashu was not too dry either. The noodles were bouncy and cooked perfectly too. The seaweed was a nice addition as well.
They're pretty well known for their Ajitama egg, and I must say it was delicious! It was perfectly seasoned and the egg yolk oozed out.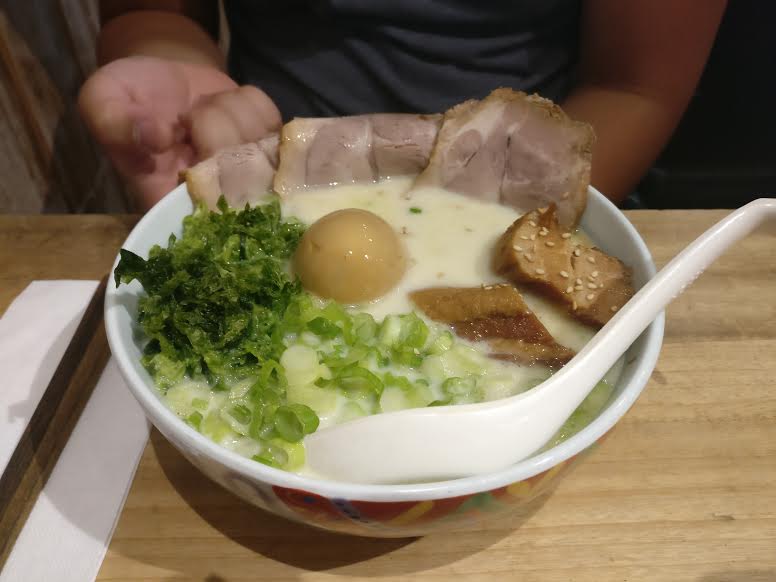 Zenbu ramen, $18.75: This is the largest size ramen that you can get here and it also has the most meat. It came with cha-shu pork, seasoned pork belly, and an Ajitama egg.
The boyfriend had no complaints about his bowl. He said it was very satisfying and the pork belly was delicious.
I'm glad that we finally tried Marutama Ramen. It definitely did not disappoint!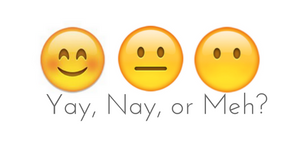 Yay!