Another day, another delivery review to keep this little spot on the internet going and to make sure my writing skills are still being exercised. The fiance and I were in a mood to try something different and new. While looking online for local Black restaurants to support, I came across a plethora of Jamaican food.
We've had Jamaican food about 5-6 years ago at Lions Den Cafe which I never wrote a review on. I remember that my jerk chicken was delicious but it was cold inside and thinking they microwaved it. Apart from that, 8-9 years ago, I used to frequent The Patty Shop which is a very tiny hole in the wall serving Jamaican patties. I went there multiple times but don't go to that area as much anymore. I had forgotten completely about that shop but now I want to go back and see if the Jamaican patties were as good as I remembered!
Anyways, after taking a look at Jamaican restaurants available for delivery, we placed an order for Riddim and Spice. Their restaurant is located on Commercial Drive.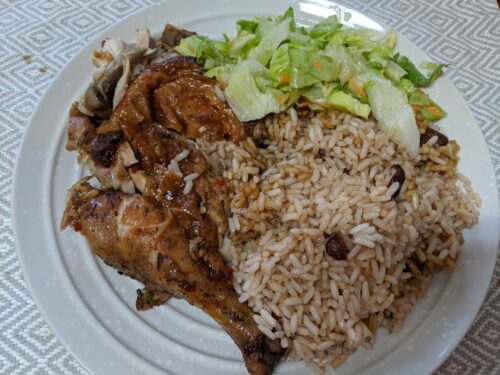 Jerk chicken: The jerk chicken was a bit disappointing in that there was no spice at all. The chicken was moist, tender and fell off the bone but it lacked the spicy kick I was expecting. Instead, the chicken was more on the sweet side with a sweet chili glaze on top or something. It was flavourful and would have been good if the dish wasn't called jerk chicken, but I was expecting some spice to it.
The jerk chicken also came with some rice and salad. The rice was fluffy, and cooked with herbs, and was subtly spicy. It was different than other rice I've had before but it was good. The salad was nothing special, just a side of greenery for health.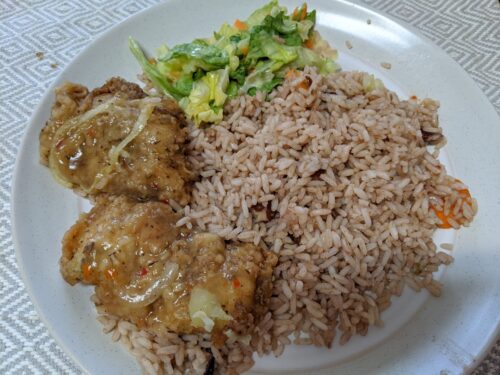 Fried red snapper fish: The second main dish we ordered was a fried fish. The fish was seasoned well but we found it to be very salty. I only took a few bites because it was so salty! The portion of fish was also a bit small, it probably could have used another filet.
This dish also came with the salad and rice, no complaints about that.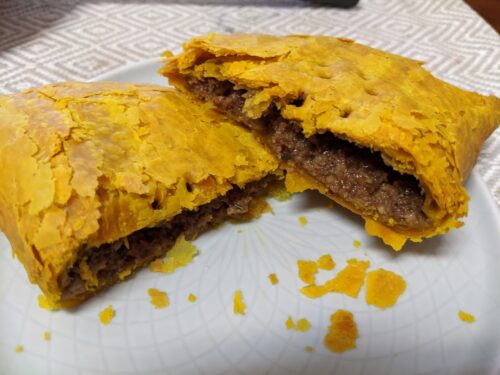 Jamaican patties: We ordered a chicken patty, and a beef patty. However, it seemed like they messed up and gave us two beef patties as it didn't seem look like chicken.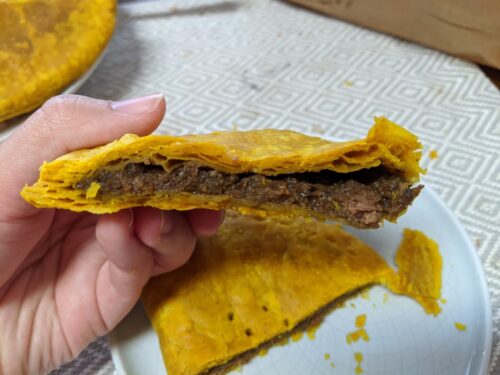 The patties were alright, I remember them being better at The Patty Shop. The outside crust was flakey and buttery. But there wasn't much filling so the patty was quite flat, instead of being plump and filled.
Overall, we found Riddim and Spice to be meh and was expecting better. Nothing too great happening here. I'm no authentic Jamaican food expert but I feel like there are other places in town that are better.