This post will be different than my usual food and beauty posts, and a bit more personal! I would like to introduce LINE characters here, as I am absolutely in love with the characters.
It all innocently started last year when the boyfriend and I were introduced by Maki… and now it's gone into a full blown obsession between the two of us. I'd probably argue that he is more obsessed than I am currently!

Anyways, you're probably thinking what on earth is LINE? It is a Japanese messaging app, probably equivalent to the popularity of Whatsapp or Facebook Messenger in North America. What makes LINE special is that they have developed cute characters/mascots.
The main ones are Brown (an expressionless brown bear in a relationship with Cony), Cony (a fun bunny in a relationship with Brown), Moon, James, and Sally.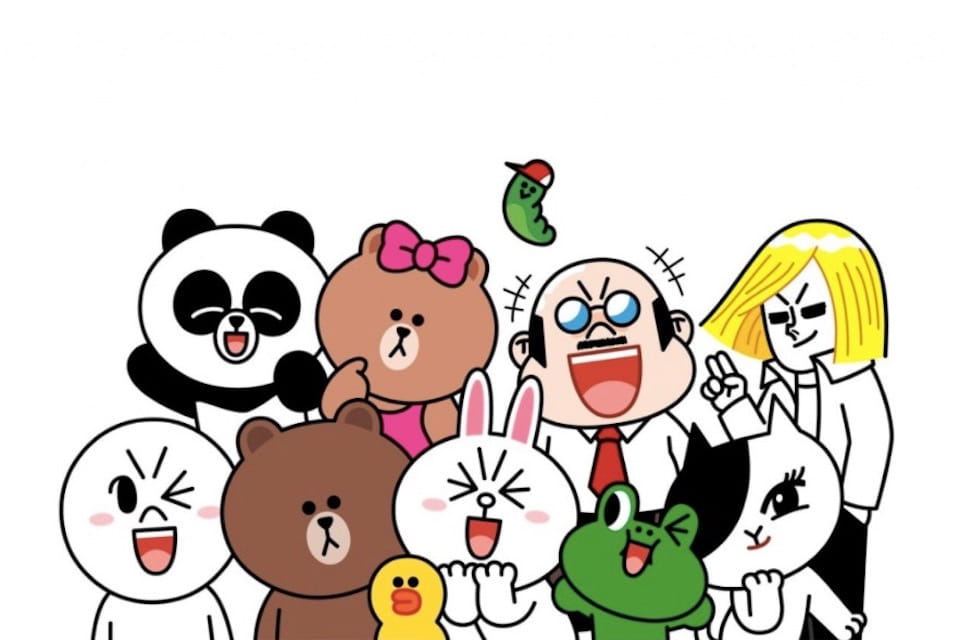 Not many Canadians use LINE and it is definitely more popular in Asia (especially Japan, where LINE is their main messenging app). The bad thing is that there are no LINE stores in Canada, so I can't buy any of their merchandise in person. The only LINE store in North America is in New York City, and they recently opened up a brief pop-up store in Los Angeles. So, I usually just browse longingly and follow many LINE Instagram accounts.
A great website that I have been using lately to browse LINE products is Wikibuy. Wikibuy compares prices of different websites and also shows you if there's any current coupons. Since the prices for LINE products vary so much in North America (most LINE products that ship to North America are from ebay/personal sellers so they set their own price & shipping cost), Wikibuy helps me find the cheapest products.
Here are some cute LINE products that Wikibuy has found for me, and helped me compare from other websites: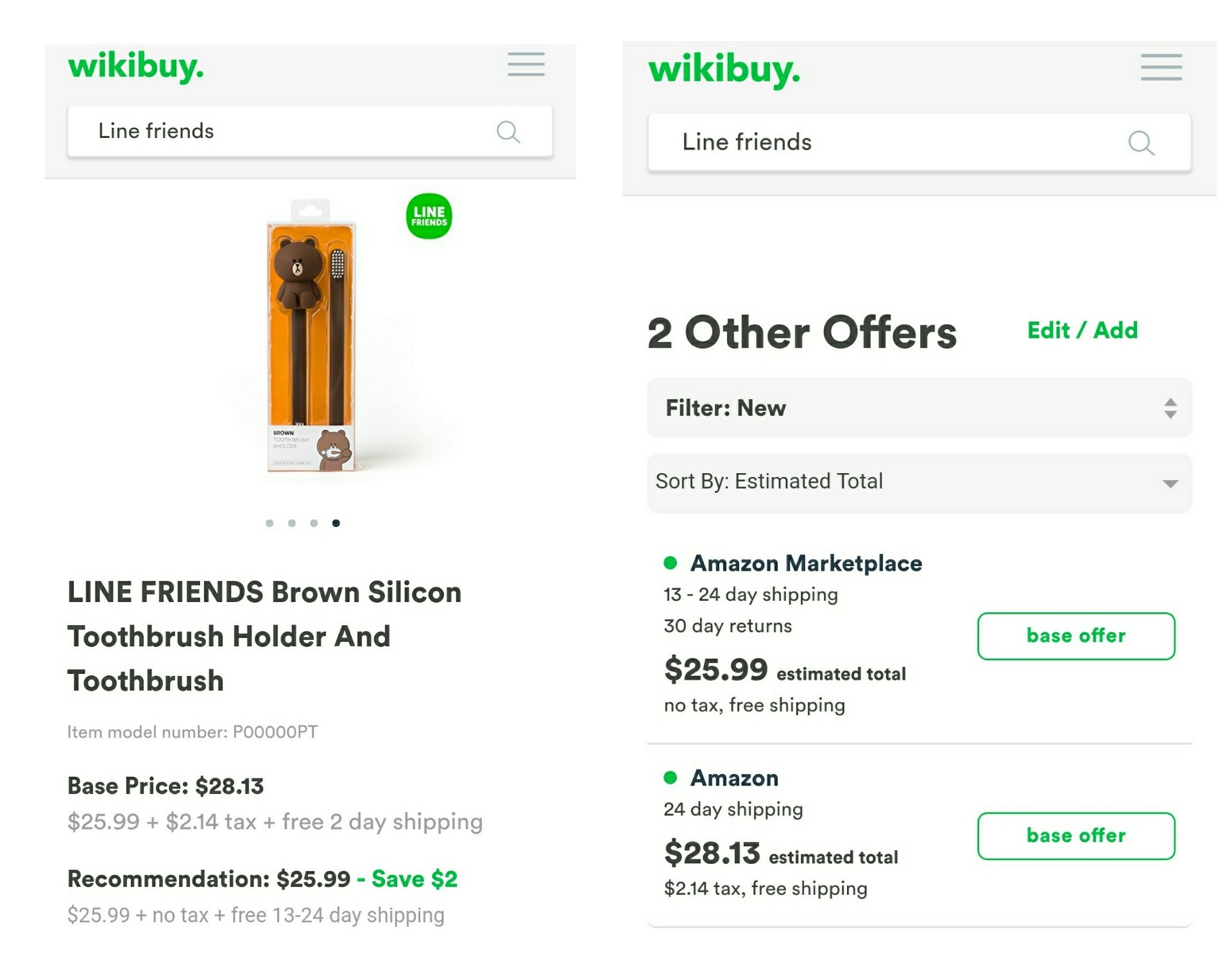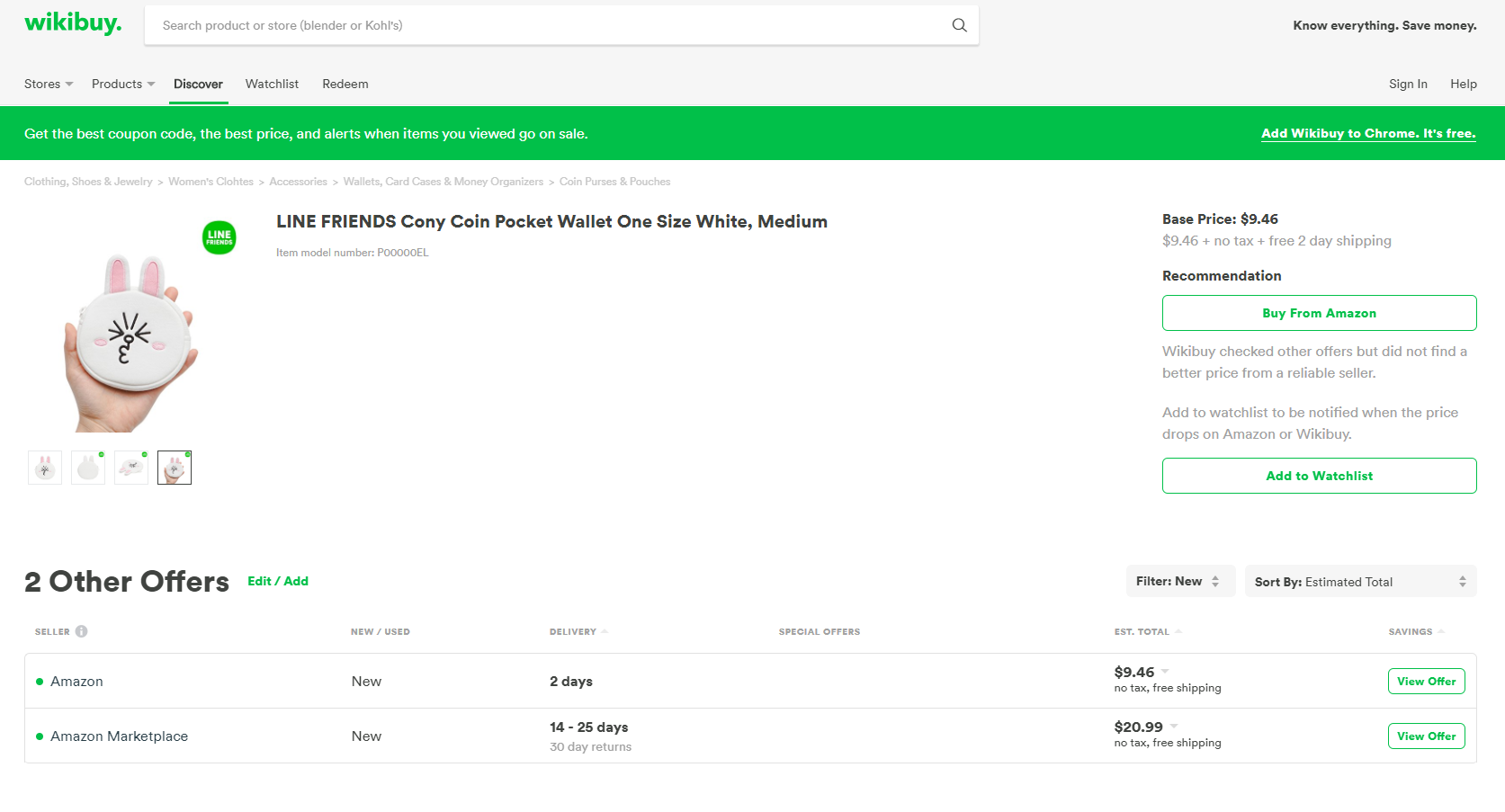 Wikibuy is very responsive and simple to use. It is well developed and it also includes an option to link your Amazon Prime because shipping costs are usually different from Prime. The downside is that they are currently only offered in USD.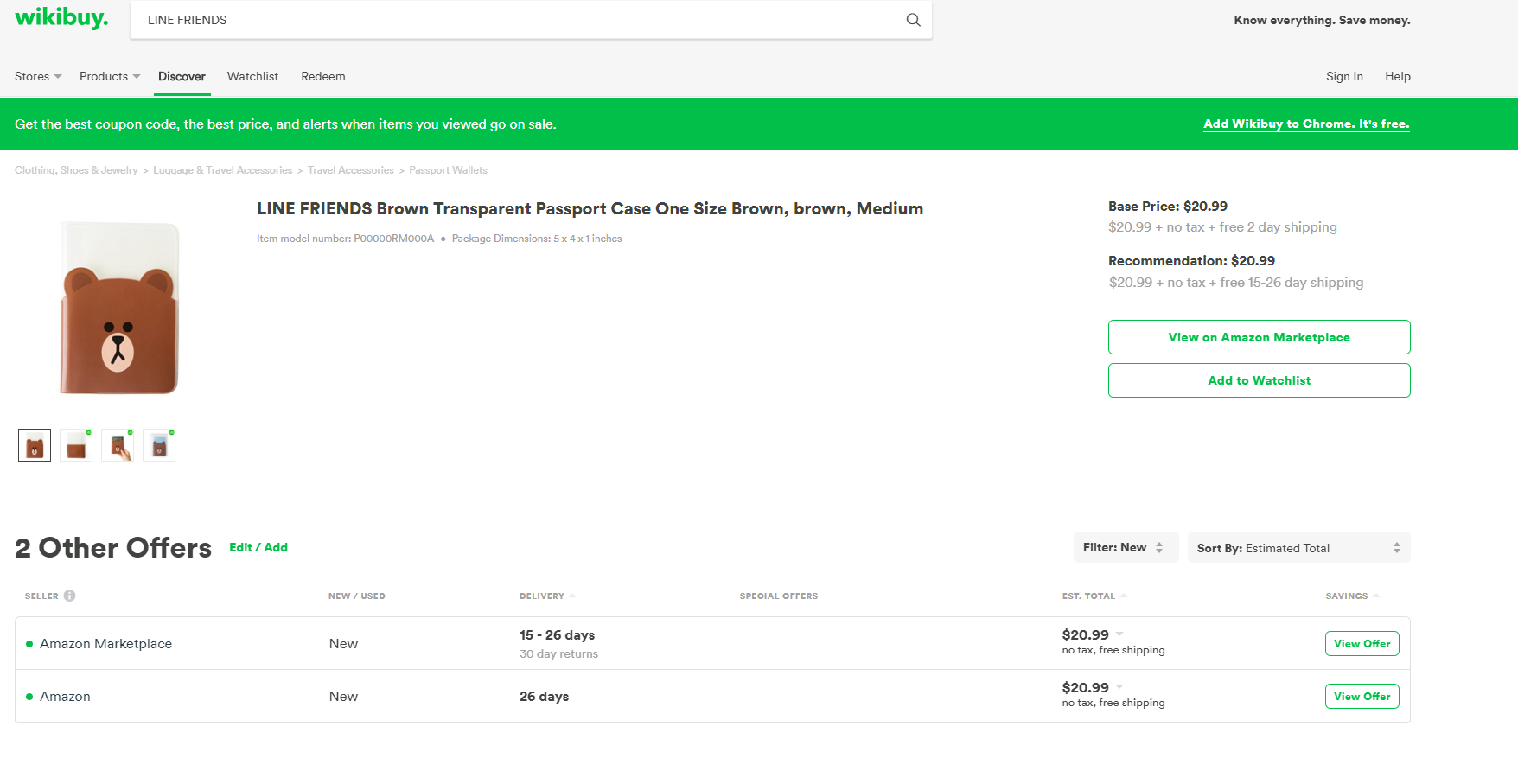 You can use Wikibuy to compare makeup, electronics, household items… basically anything you could think of!
This post is sponsored by Wikibuy.