It was Cinnamon's birthday, and she felt like having Thai food! Always a solid choice. It's been almost four years since my last visit to Chad Thai which is a bit crazy because time is going by so quickly.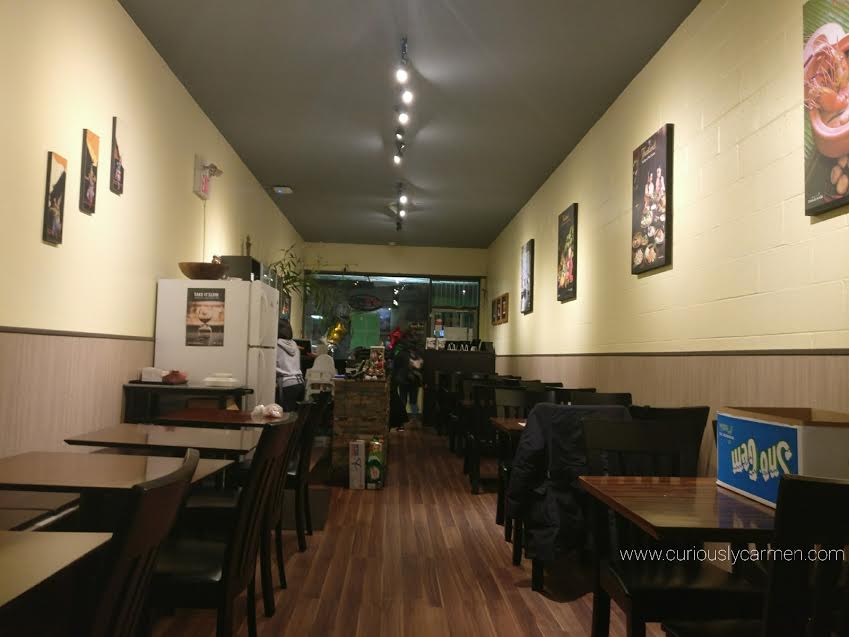 In fact, Chad Thai was one of the first restaurants I've ever blogged about! You can read my first post here.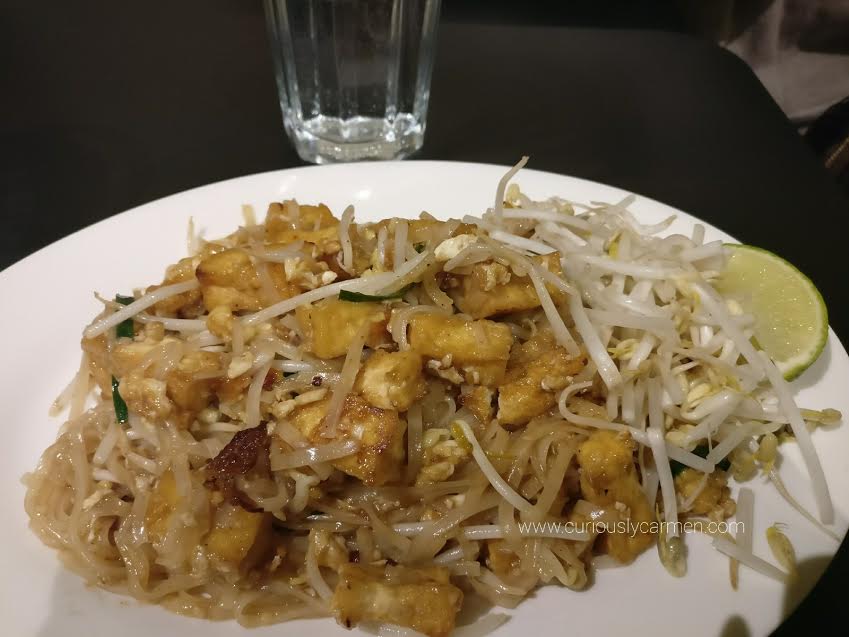 Tofu pad thai, $10.99: Sangria ordered the tofu pad thai. She had no complaints about it. There was a good amount of spice in it for her.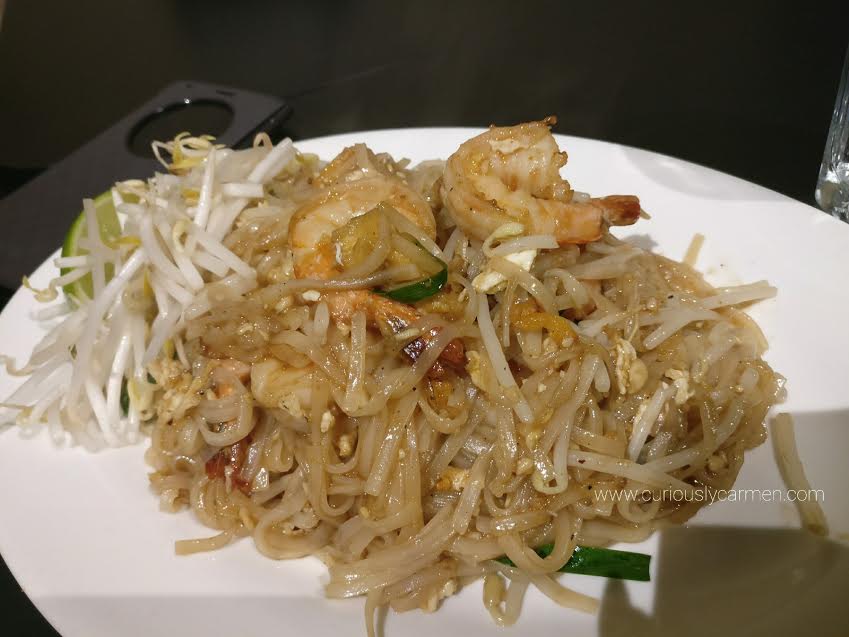 Shrimp pad thai, $11.99: Despite Cocoa asking for no spice, we think that the kitchen combined the two pad thai orders because her dish was spicy. She didn't feel like waiting for it to be made again so she tried it anyways. However, it was too spicy for her so she only ended up eating half the plate.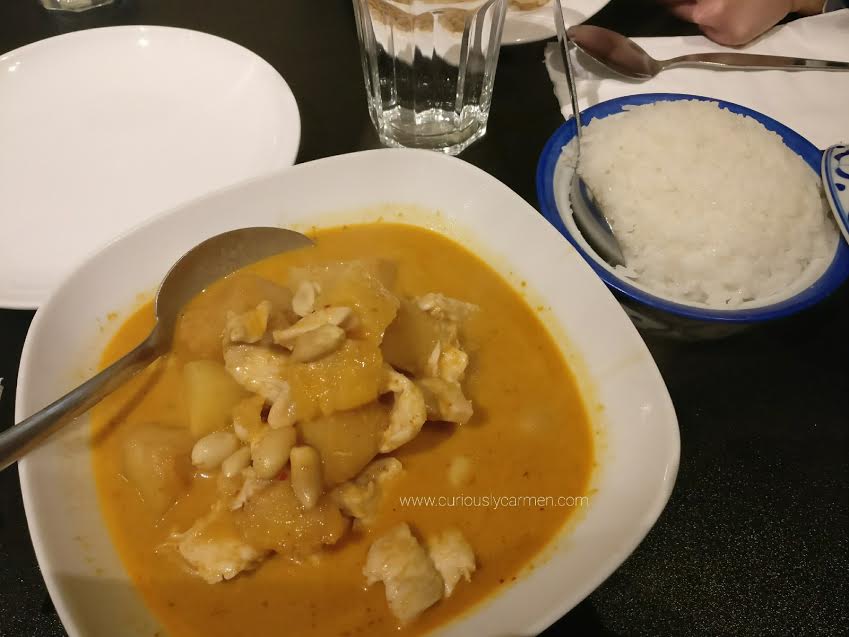 Mussamun curry, $11.99: I wasn't too sure what mussamun curry was, but I wanted to try it because it came with pineapple and potatoes! It was a good choice because it was delicious. The mussamun curry had a mild spice level. I also ordered it with a small coconut rice, which could have used a bit more coconut milk as there wasn't much flavour.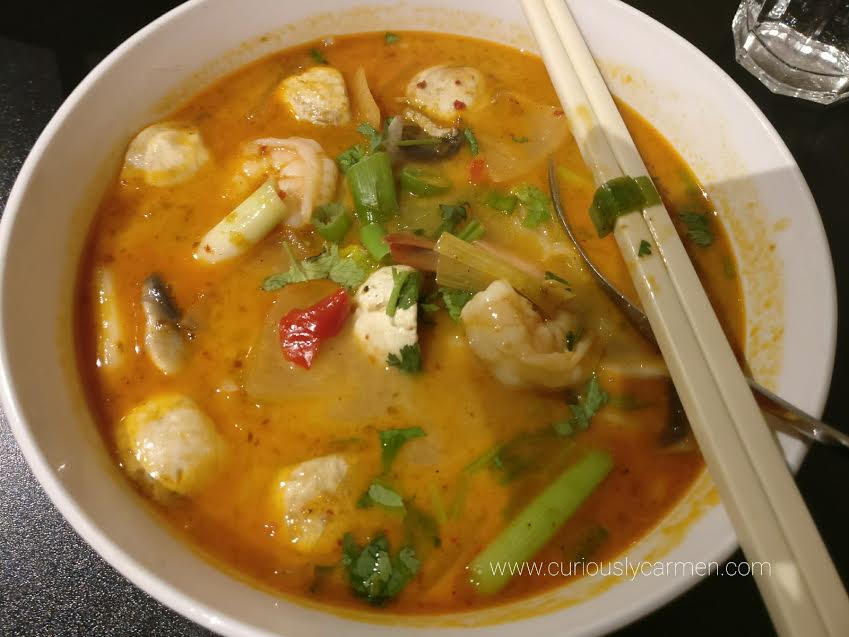 Tom yum noodle, $10.99: Cinnamon and Lollipop both ordered the prawn tom yum noodle soup. It looked very warming and comforting. They had no complaints about their bowl of noodles!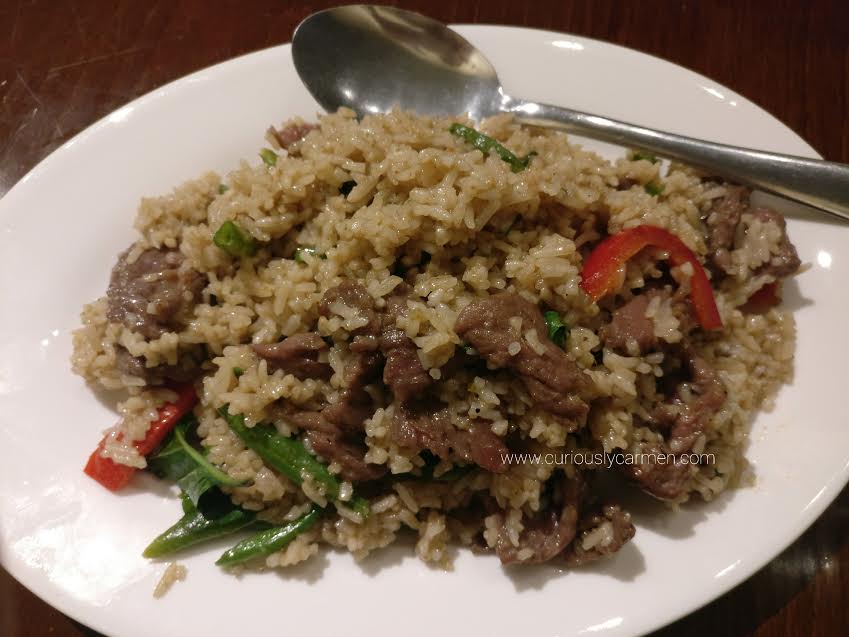 Green curry fried rice with beef, $11.99: About a month after my visit with the girls, I took the boyfriend here! We ordered the mussamum curry again, pictured above. The second thing we ordered was the green curry fried rice. It was quite exquisite and I haven't had anything quite like it before. Fried rice with curry is actually a really delicious combination!
I am making a mental note to myself to come here more often because the prices are great, and the food is even better! If you like Thai food, I would recommend checking out Chad Thai.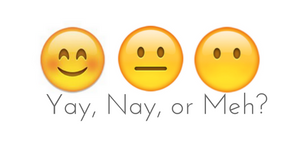 Yay!