Last week, I had the pleasure of attending the Stila Fall/Winter 2015 media preview event at the beautiful Rosewood Hotel Georgia in downtown Vancouver.  I also got to meet Sarah Lucero, Stila's Global Executive Director of Creative Artistry, as she led us through the beautiful array of products!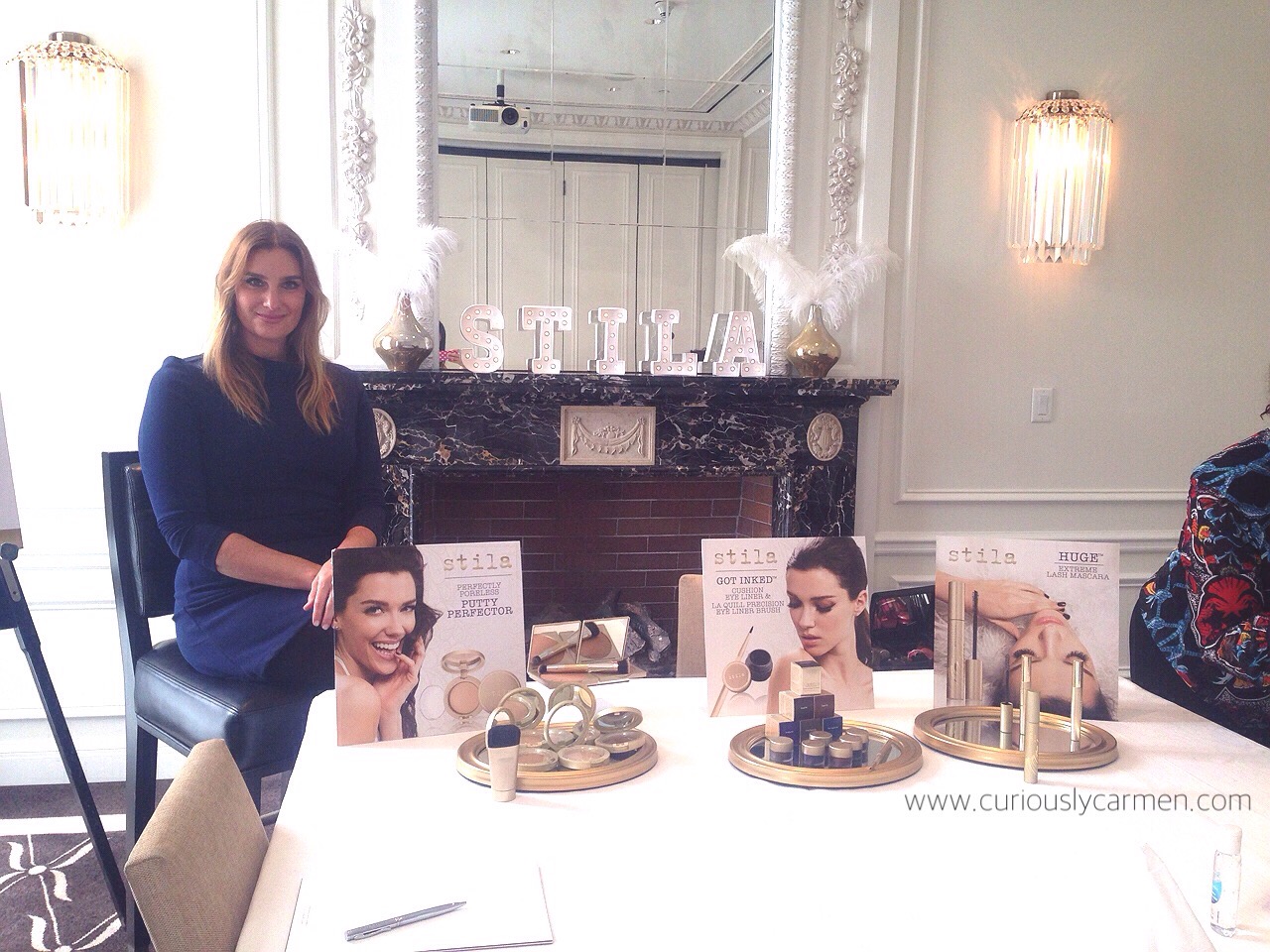 Sarah, pictured above, went through all of Stila's new releases in great detail. We were left in awe and excited with all the new products to come!
Also, can we please take a moment to appreciate how gorgeous the lettering is on the fireplace mantle?! I have a separate picture that I posted on my Instagram, I loved the lettering so much!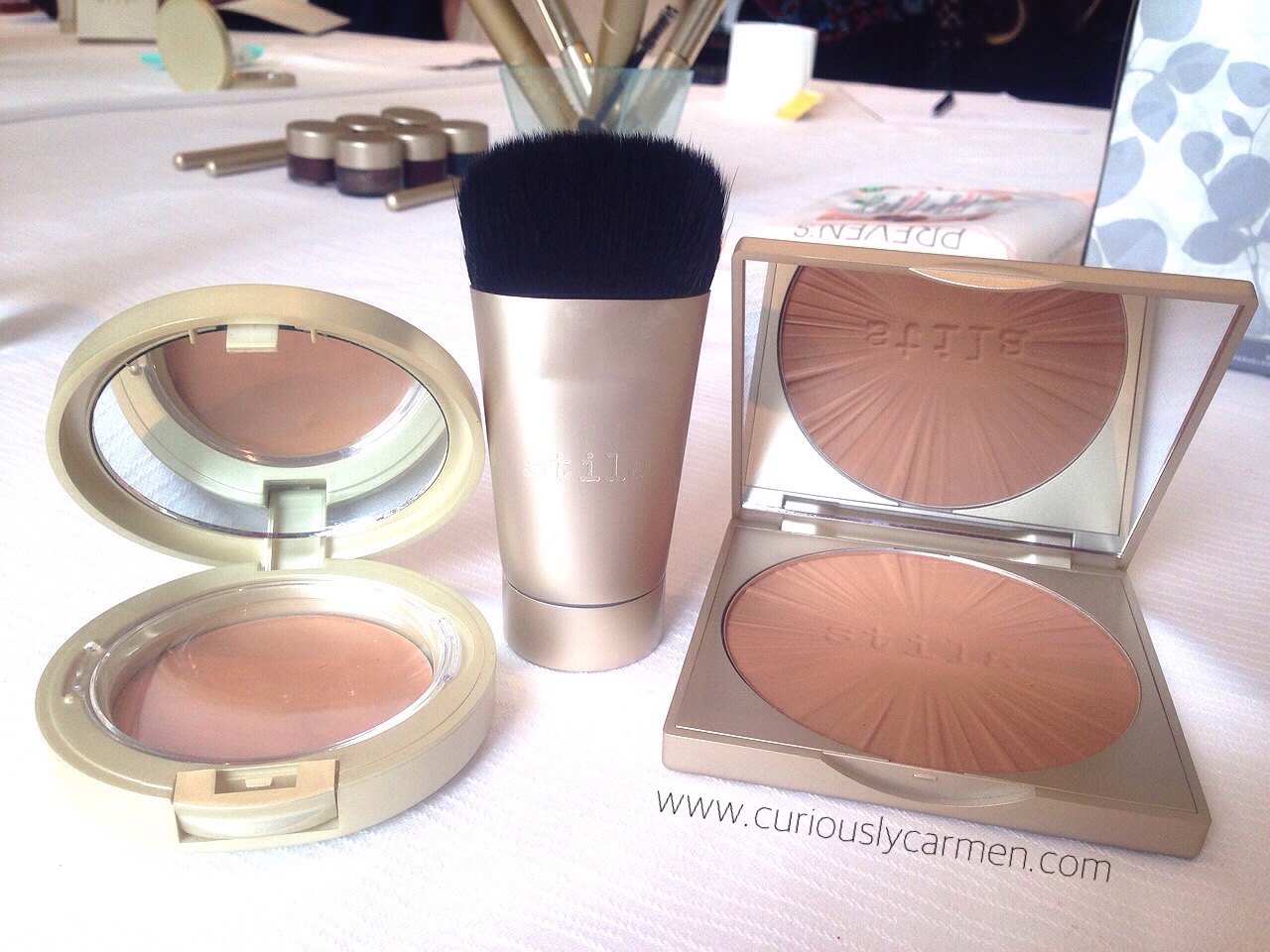 Starting off with the 'perfectly poreless' collection, Stila's new putty protector is a bouncy, gel-based foundation and available in 5 shades. It combines a pressed powder and cream foundation into one product that you are able to bring on the go. I like how lightweight this foundation feels upon putting it on your skin.
In the middle, is the new Stila brush that is also compact and easy to carry around. Sarah told us that this brush is best used for buffing or blending, and I definitely see why as the brush felt very sturdy and concentrated (I hope that makes sense?!) but still very soft!
The product on the left is the Stila bronzer, from their Stay All Day line (I have a review on their Stay All Day felt liner here). It is a perfect bronzer to use to achieve that tan, healthy glow! I also adore the details and printing on the bronzer itself.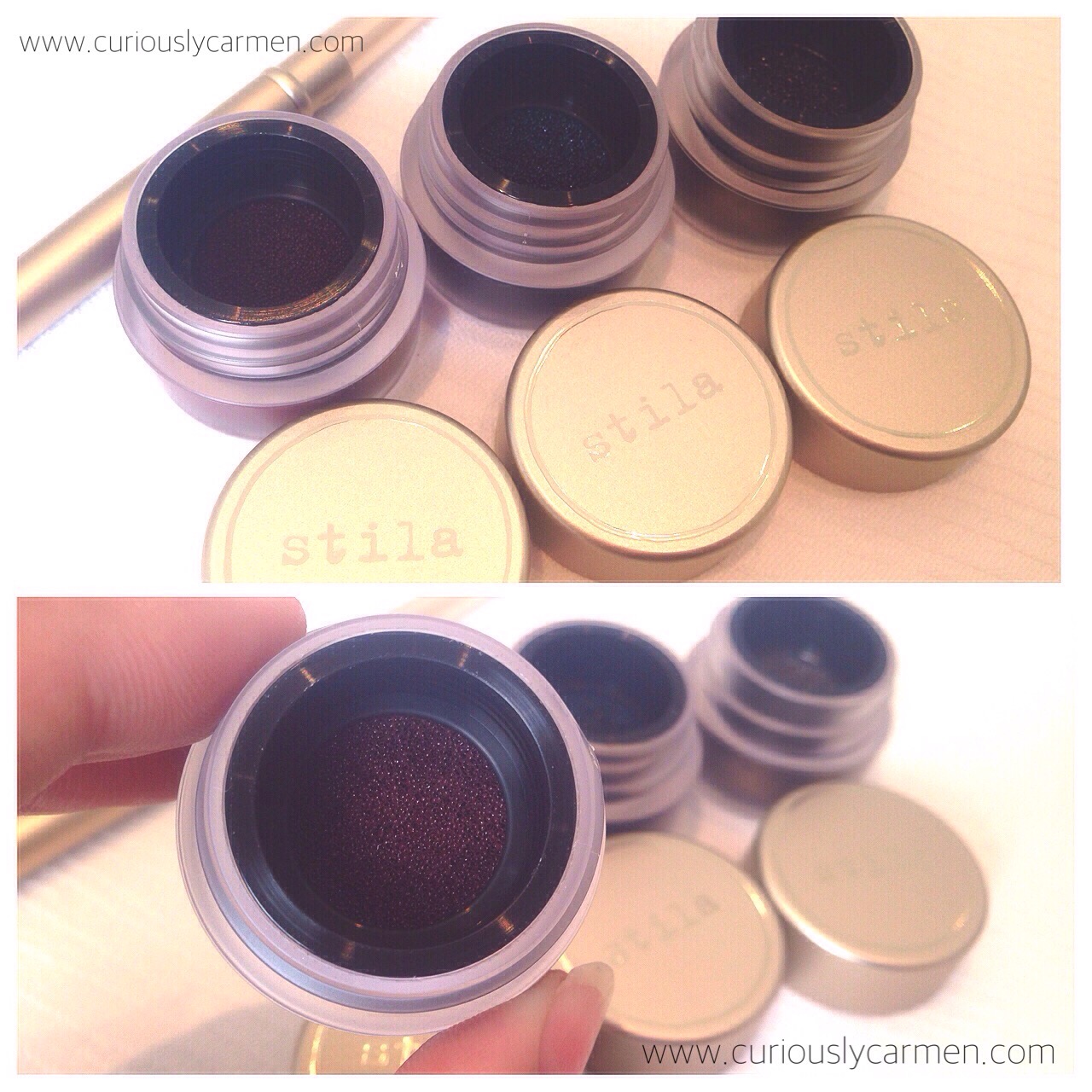 The next line we were introduced to was the 'Got Inked', and quite possibly my favourite new product from them! This is a calligraphy ink cushion eyeliner – I've never seen a cushion eyeliner before!
You can see on the bottom picture that it is a sponge-y material. Dipping your liner brush into this pot will reveal strikingly rich, deep, and long-lasting colour. I played with this product for a bit and really liked the concept!
The Got Inked cushion eyeliner comes in four beautiful metallic shades, and two matte shades.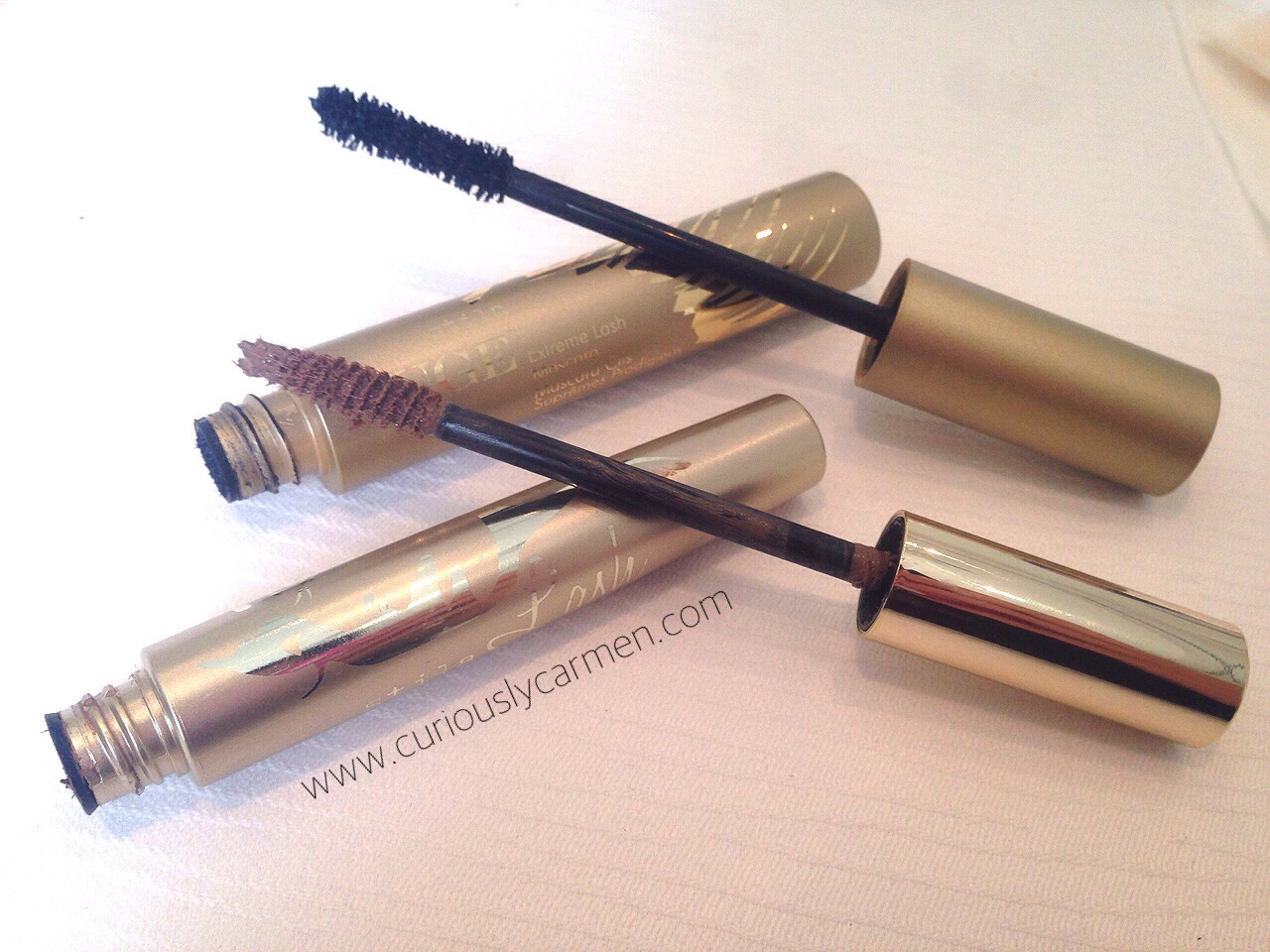 Next, Sarah talked to us about Stila's new Extreme Lash line. It includes a light brown primer, which Sarah explained that it makes it easy to apply than your normal white primer.
I've used white lash primer before, only to have to put on many extra coats of regular mascara to hide the white. You do not need to use as much regular mascara by having a darker colour primer!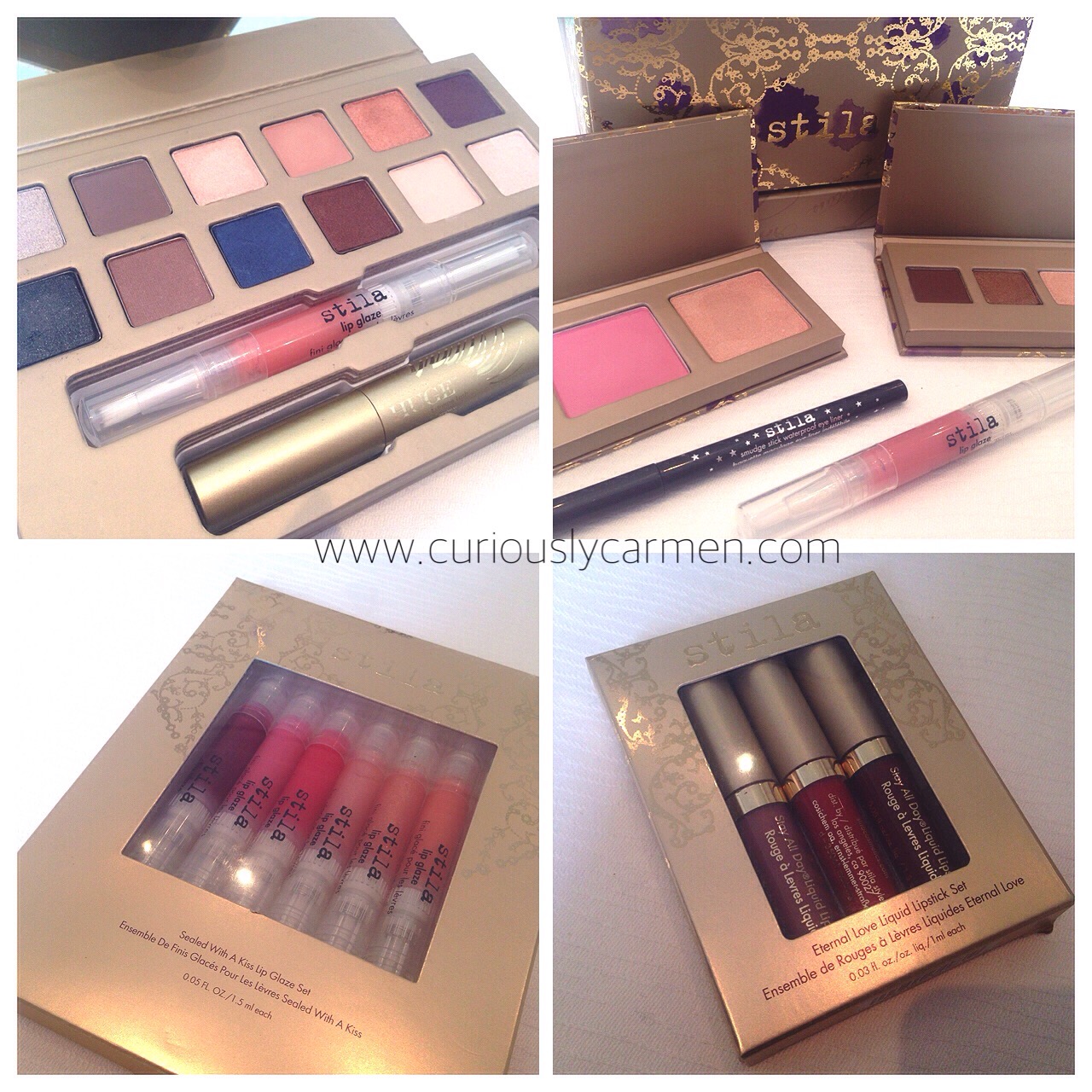 Last but not least, Sarah guided us throughout the new holiday gift set collection! There are four different gift sets available from Stila this holiday season, all pictured above.
I had a lovely time learning about all of Stila's different products, and am very excited to try the products out for myself! Keep your eyes posted for reviews in the upcoming months =)
Which product are you most excited for?
Thanks for reading!
-Carmen
Press samples featured, opinions are my own.