I'm sure most of you have heard of the famous Shellac polish before. If you haven't, Shellac is a type of special, patent pending, polish exclusively from CND. Shellac is a hybrid, meaning half nail polish, half gel. It is cured through UV lighting, just like gel nails!
Many nail salons swear by Shellac and use it exclusively. Shellac nails also last up to two weeks, just like gel nails!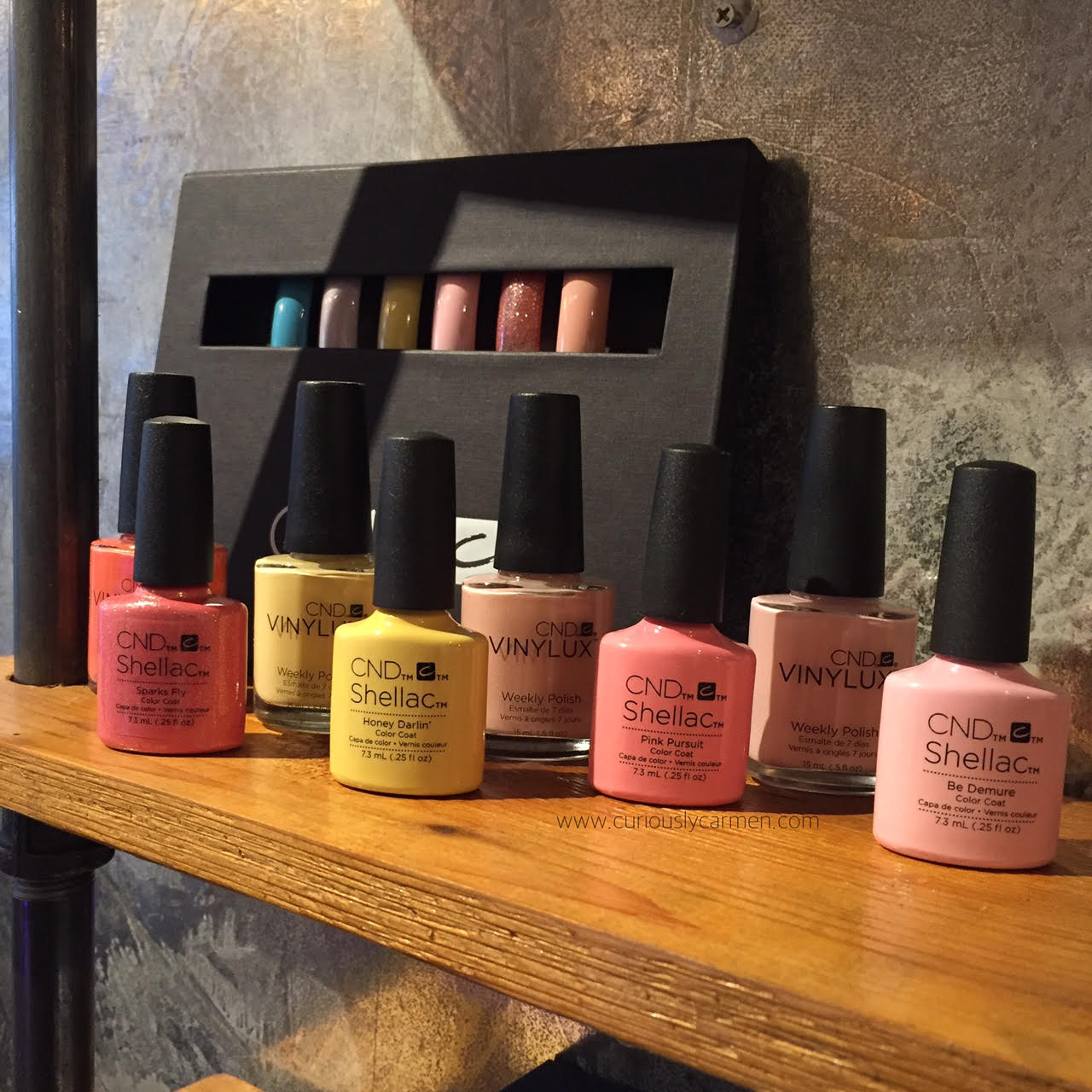 The CND summer preview event was held at Oynx Aesthetics Studio, in Vancouver's Gastown neighbourhood. Oynx just opened up three months ago, the studio is a great addition to the neighbourhood. We got to preview the upcoming shades for their Shellac and Vinylux line!
Pictured above are some shades in the new summer line. I decided to go with a girly nail design, just in time for Valentine's Day!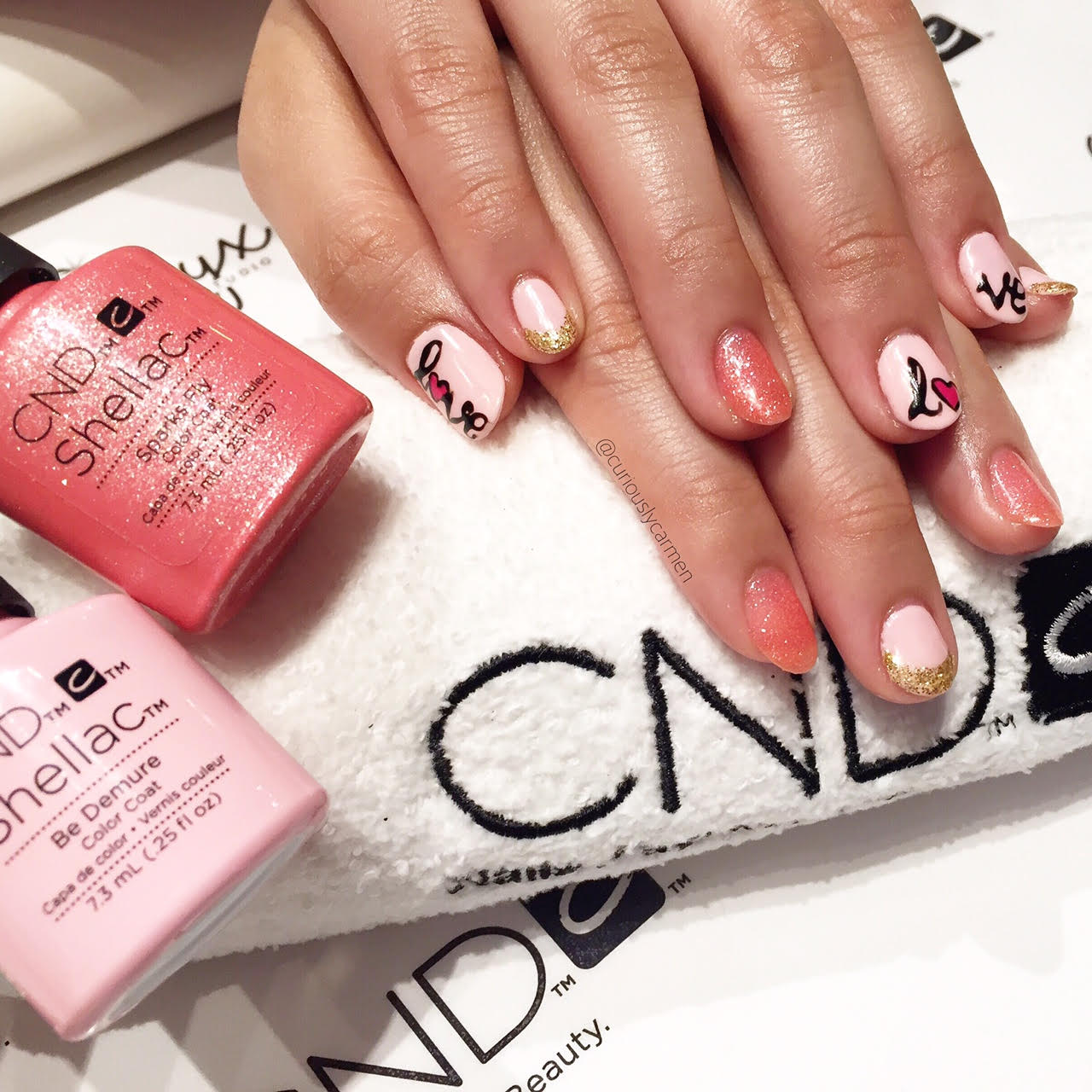 Ta-daaa! Here are my finished Shellac nails, created by Linda!
For the base colours, Linda used the new CND Shellac shades 'be demure' and 'sparks fly'. She then used a magenta heart and feather tip pen to create the design, and finished with gold tips.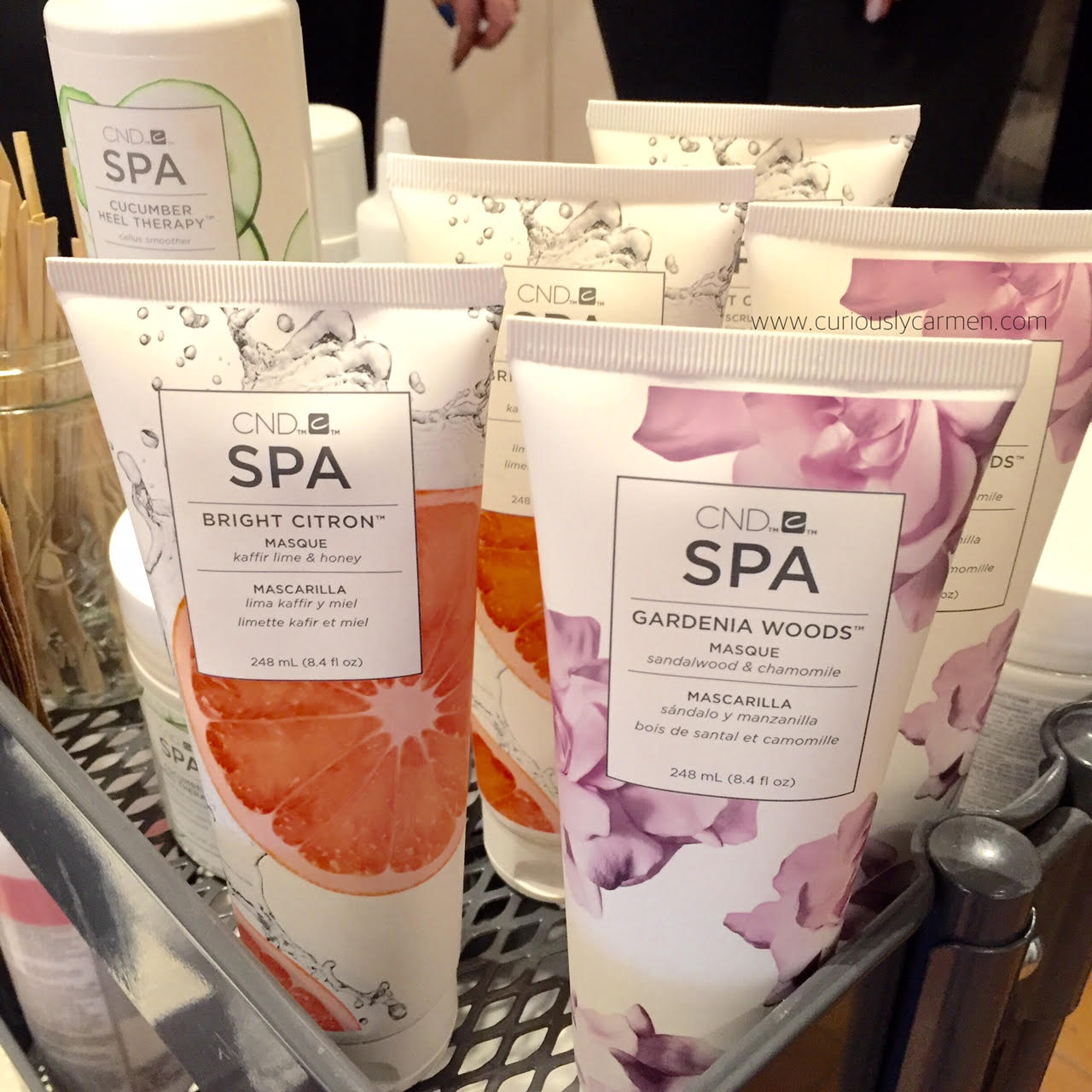 After the Shellac manicure, Linda finished off with a hand massage using CND Spa's new lotion. I had the gardenia woods one, which smelled wonderful and floral! It was super moisturizing as well.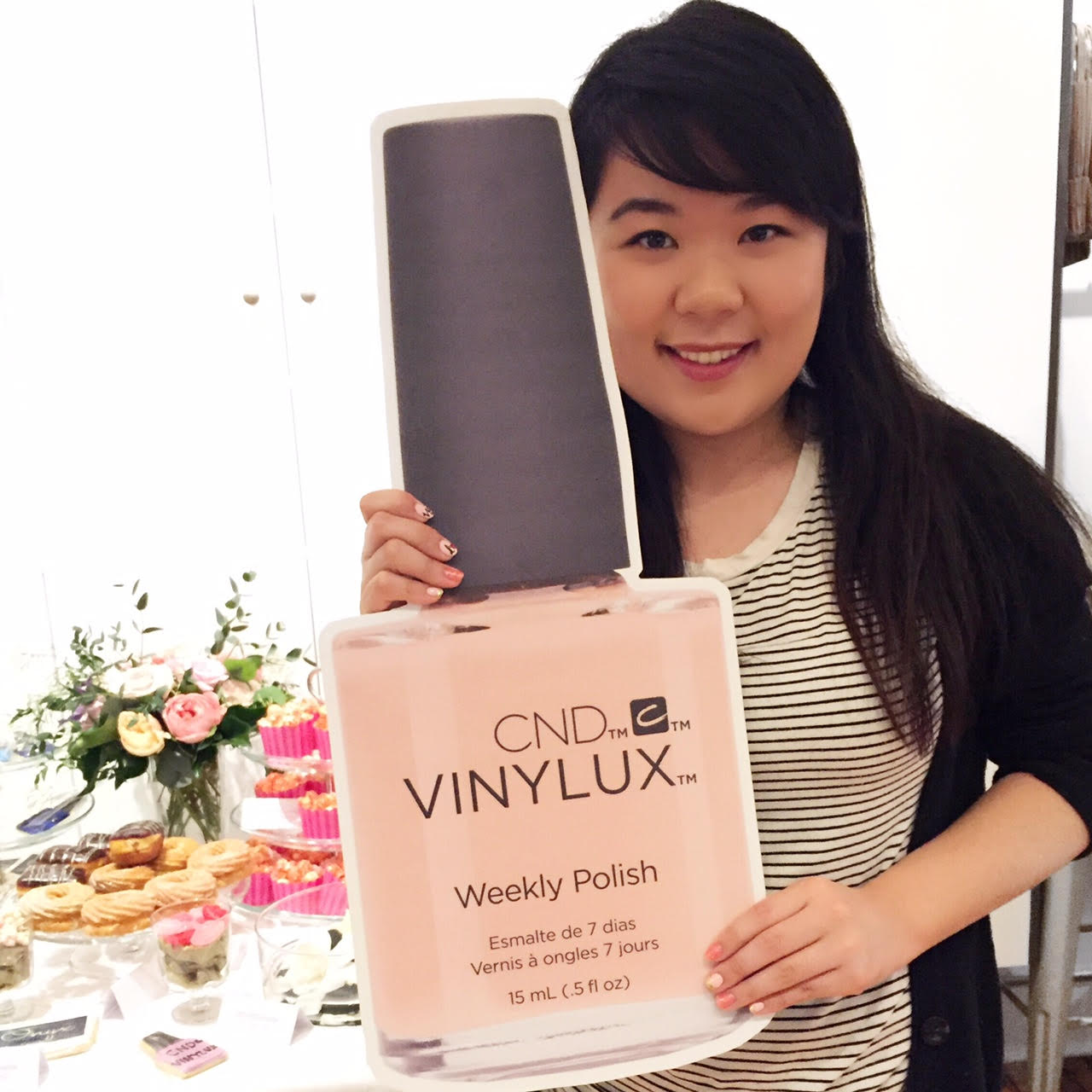 I am in love with my new nails, and love how girly they are!
Next time you're getting a Shellac manicure, check out the new shades, which will be available in March 2016.
Thanks for reading!
Carmen
Media product featured, opinions are own.