Ah, Hon's. Chances are, if you grew up in Vancouver and also Chinese, you have been to Hon's. Personally, my family did not go to the restaurant to eat that much, but we always purchased their fresh noodles (hoa fun) at the original Chinatown location. I really enjoyed Hon's hoa fun noodles but it's been awhile since I've had them!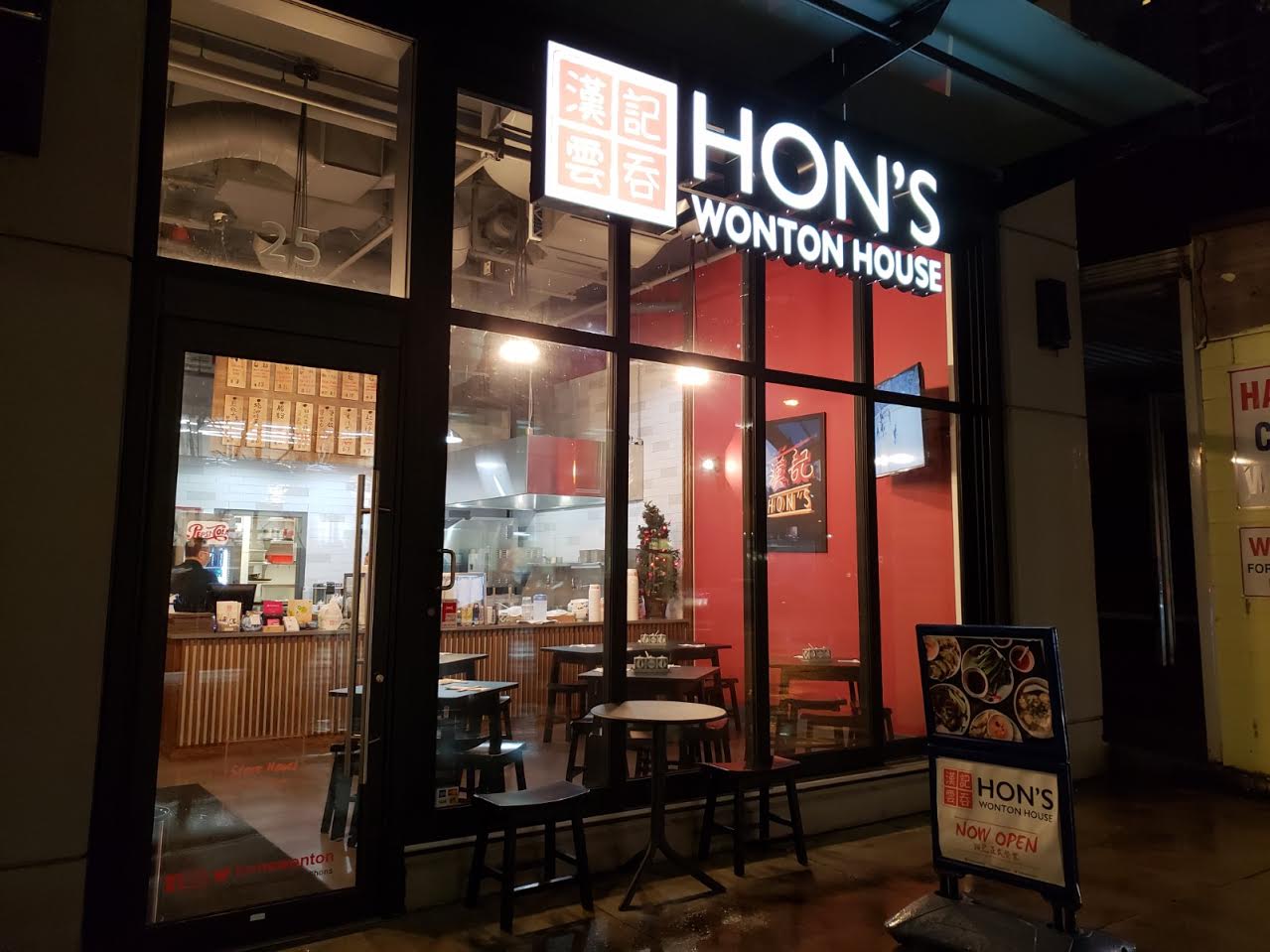 Latte and I were thinking of a place to catch up, so I suggested Hon's because Olympic Village is a convenient, midway meeting point for us. It's been a long time since going to Hon's. Last time I went was 9 years ago at their Robson location!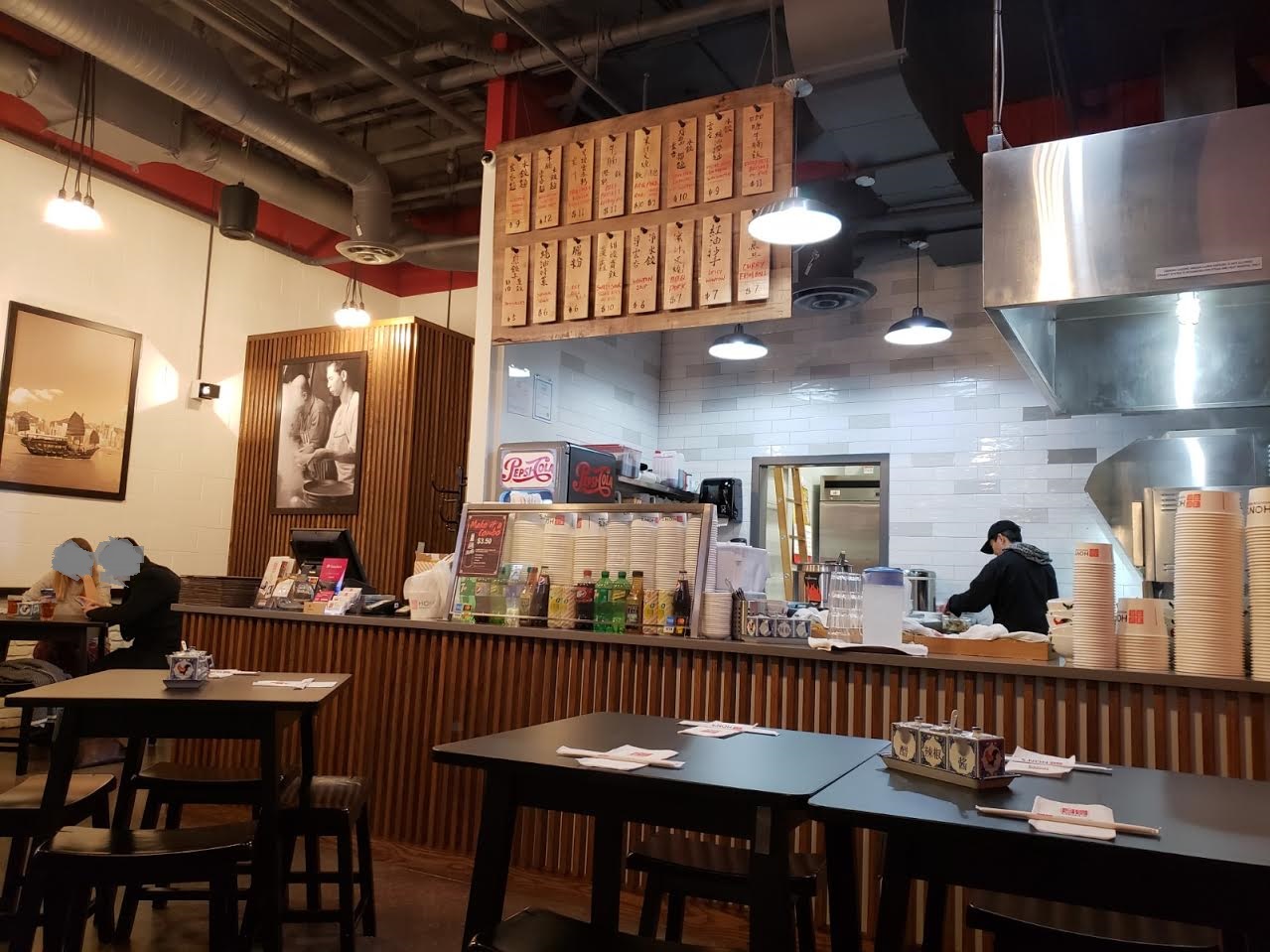 The Hon's in Olympic Village is quite small, but comfortable. There are convenient hooks under the table for your purse. The decor was a mix of modern and old pieces that pay homage to the original Hon's. I really liked the decor and layout!
It seem that a lot of their business is take out. Many seats were empty but we did see a few people coming for take out.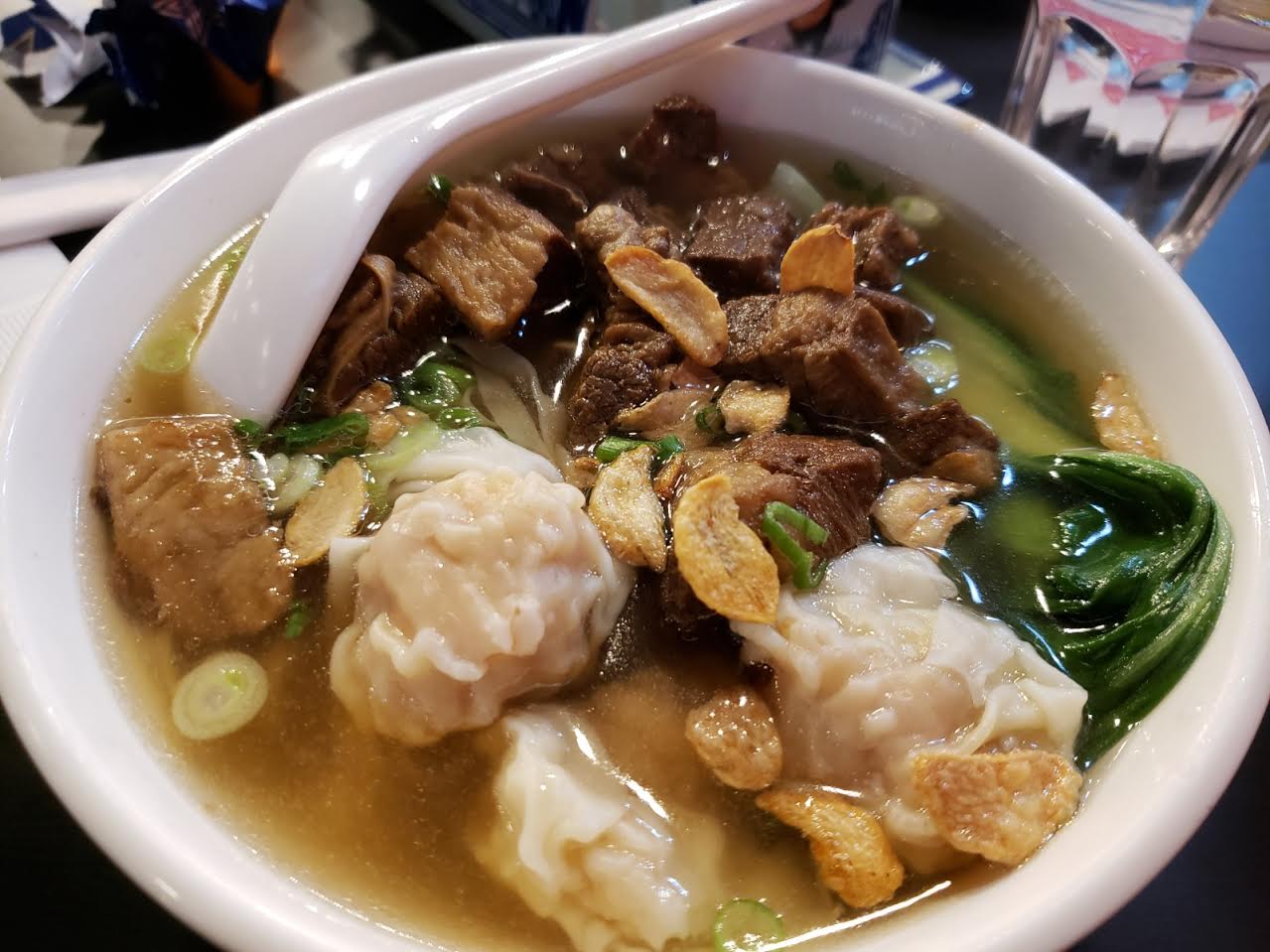 Beef brisket and wonton noodle soup: I was glad they had this because I wanted a mix of both! The food came out very fast…. Like within 2-3 minutes I would say?! Faster than McDonalds LOL. This proves that they do a lot of take out and probably just premake everything.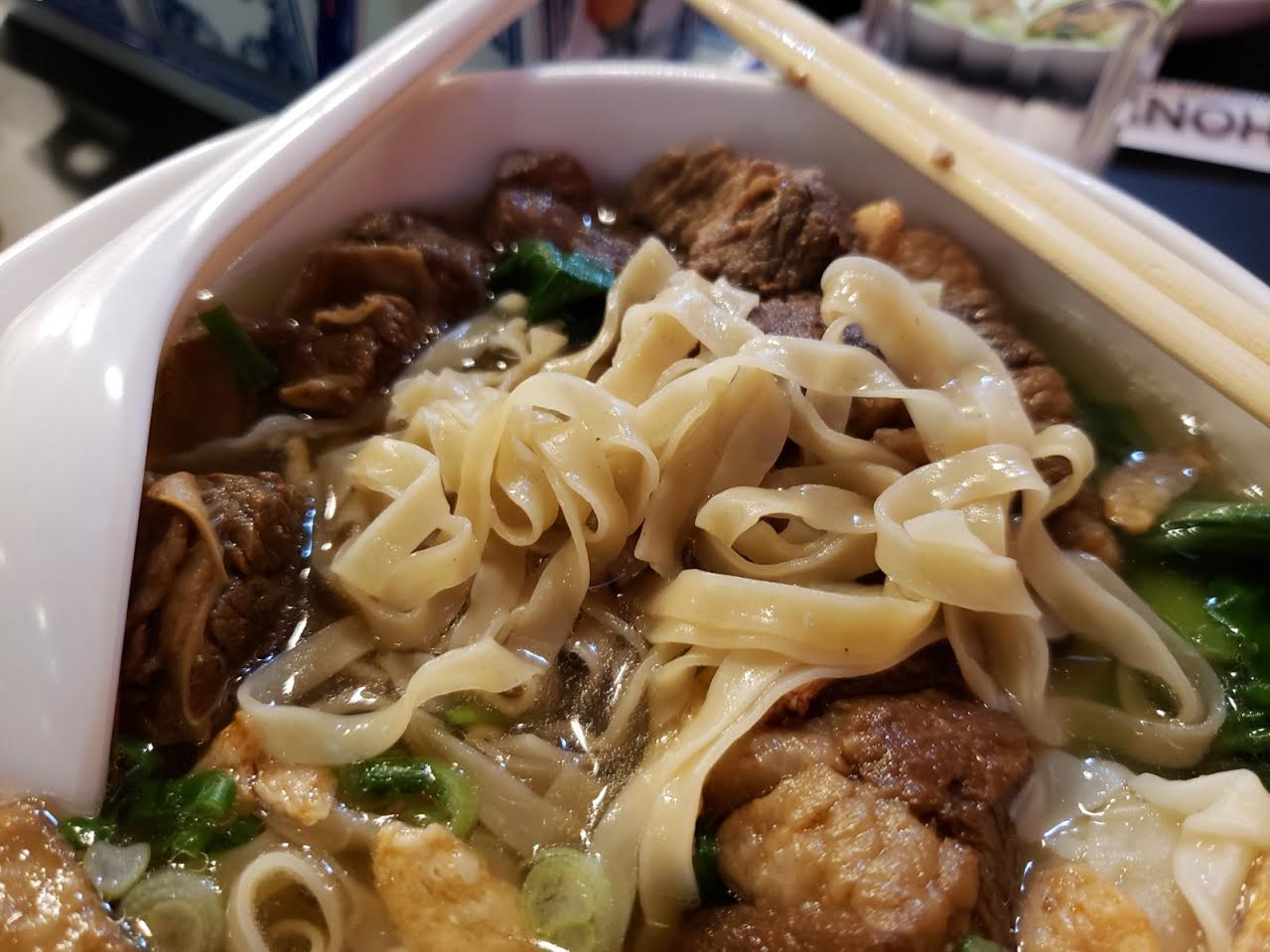 I found the bowl to be okay. The beef brisket was very flavourful and yummy, but a bit on the dry side. The wontons weren't anything special and were quite small. The dried garlic flakes was a nice added touch.
For $12, I have a hard time saying it was worth it although there was a generous portion of beef brisket.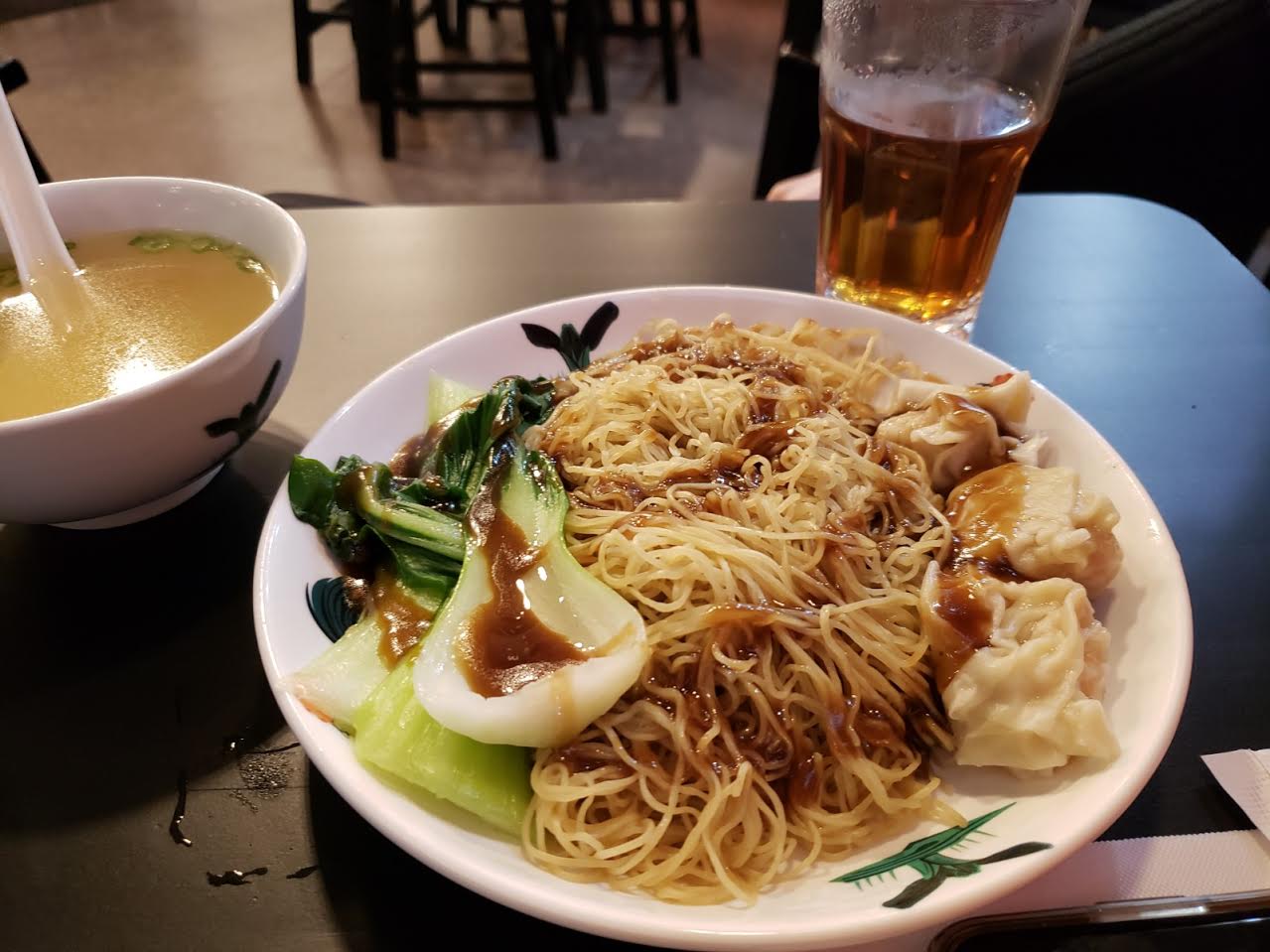 Oyster sauce lo mein with wonton: Latte found her bowl to be just okay as well. Nothing spectacular but nothing bad either.
All in all, we agreed that we would come back to this location if we were in the area and wanted something quick. It's not a place I would purposely drive to or probably crave. But it's also nice to finally have a Chinese comfort food option in Olympic Village!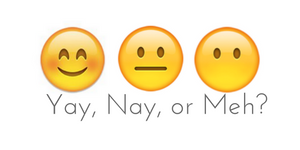 Yay!