I've heard good things about Atlas Steak and Fish for a few years now, ever since they opened inside the Grand Villa Casino. However, there were other upscale dining options I wanted to try so I didn't end up going until now. After having delicious buck-a-shuck raw oysters at Ebisu's happy hour, I started to look up other places that offered buck-a-shuck.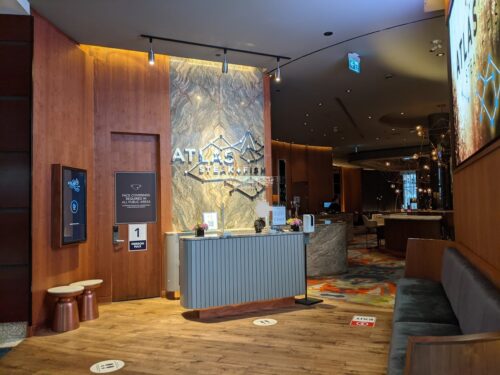 I came across Atlas and suggested that we come here and try their happy hour. It ended up being a good decision because the day after, the government announced that all indoor dining was suspended again. Who knows how long I would have had to wait to get my raw oyster fix?!
Atlas Steak and Fish is located inside the Grand Villa Casino, on the second floor. The casino has ample parking and since it is closed due to the pandemic, we had no problem finding parking. The whole building was pretty quiet, even the hotel portion.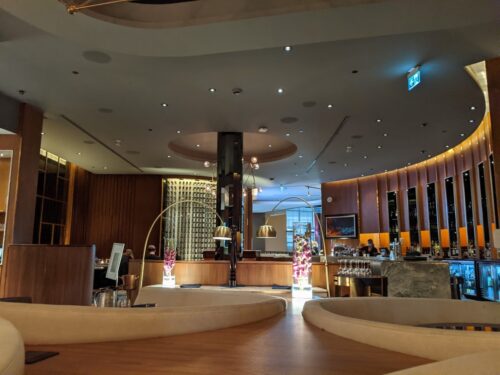 The hostess at the front was snippy and had a pretentious vibe. When we approached the table, she asked in a snippy tone if we had a reservation, which we didn't. Thankfully our server was a lot nicer and not pretentious at all.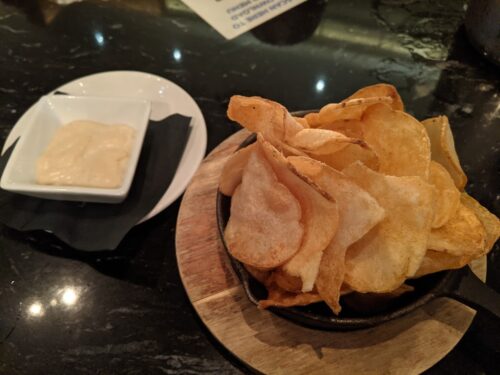 Chips: We didn't know this but during happy hour, they offer complimentary chips. They were delicious, thick cut, and well seasoned. Towards the middle, the chips were soggy though. The chips were nice to nibble on while waiting for our food.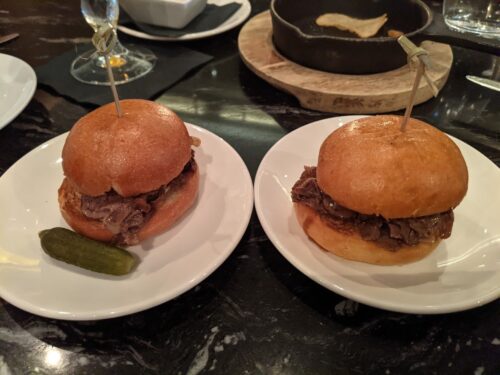 Prime rib sliders: The prime rib sliders were delicious! They were small but packed a lot of flavour. The bread was buttery and soft, while the prime rib was so tender and juicy. The fragrant truffle mayonnaise sauce elevated the delicious burger even more.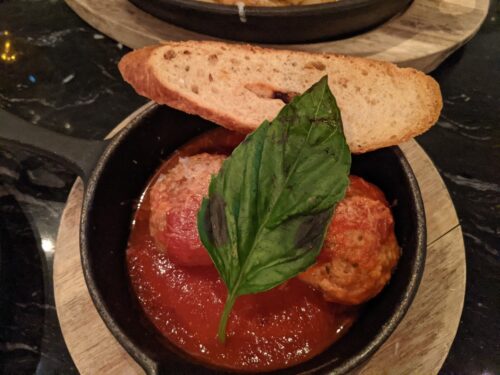 Handrolled meatball marinara: We came for the raw oysters, but the fiance couldn't resist ordering this as well because he loves his meatballs. The meatballs were delicious as well. They were tender and seasoned well with crushed herbs inside.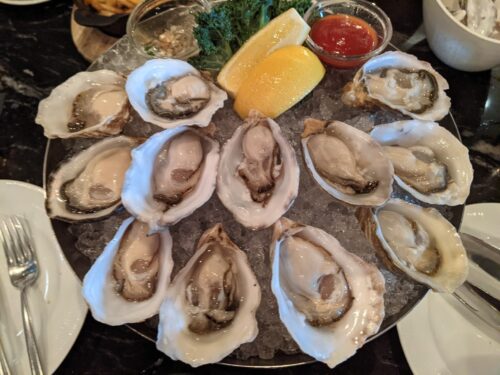 Raw oysters: The star of the show! The oysters were amazing and satisfied my craving. They were juicy, briny, and very fresh. There is a minimum order of 6, and a maximum of 24 per table. After finishing these, we wanted to order more but unfortunately they were sold out for the day!
I'm glad that we came near the beginning of happy hour and were able to have some. That shows how popular the raw oysters are, we noticed each table had ordered them too. Our server also told us that they tend to sell out on Sundays because the new order comes on Mondays.
The happy hour raw oysters are an incredible deal at $1/per oyster. Come here if you love raw oysters. The only negative was that they came out pretty slow. We ordered two rounds and each time, it took a while.
Overall, we really enjoyed our meal at Atlas Steak and Fish. The main attraction, the raw oysters, were delicious and the other sides we ordered ended up being great too. We will definitely be back here for our oyster fix and I'm glad we don't have to go far for some satisfying oysters.