I have itching for a new sushi place to try, for the sake of this blog and because I have been going to the same sushi places for awhile now (aka Osaka Sushi). When Cocoa suggested sushi, I went on the trusty Yelp app to see which places we could try. Ginger Sushi came up, so I called and made a reso for 5 people the following week!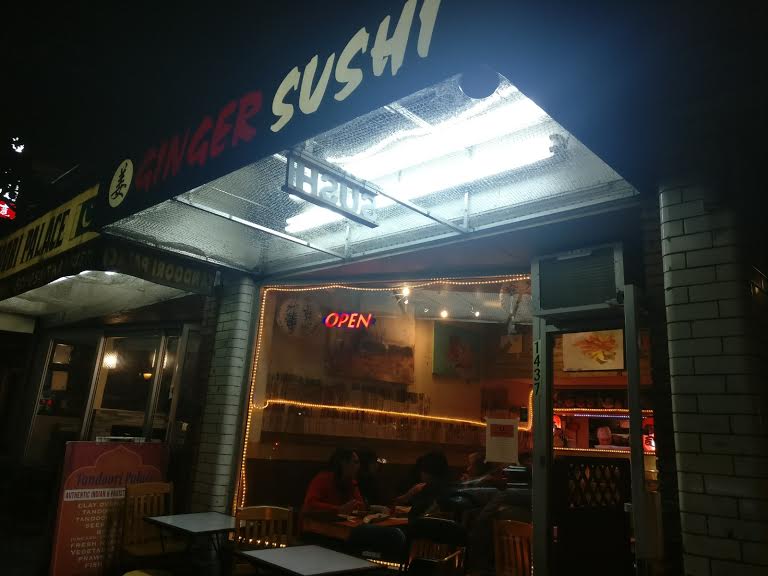 Going in, we were all surprised at how small and cramped it was! There was probably only 6 tables, all tightly squished together. We were really cramped, so this place would be good for a table of 2 or 3 I would say.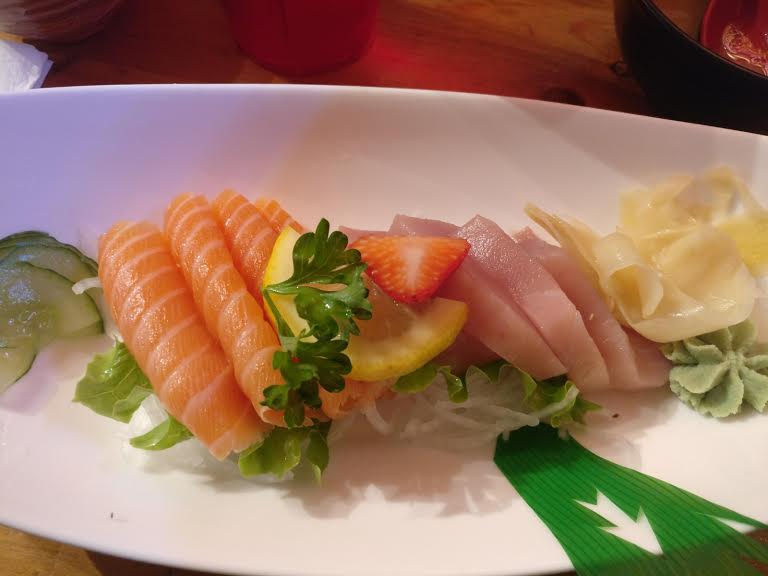 Salmon and tuna sashimi: We ordered two of these to share. The sashimi was very fresh and tasty. Cheese really enjoyed the sashimi and said it was better than other places, which were more expensive than Ginger Sushi. He contemplated ordering another plate to himself but decided against it.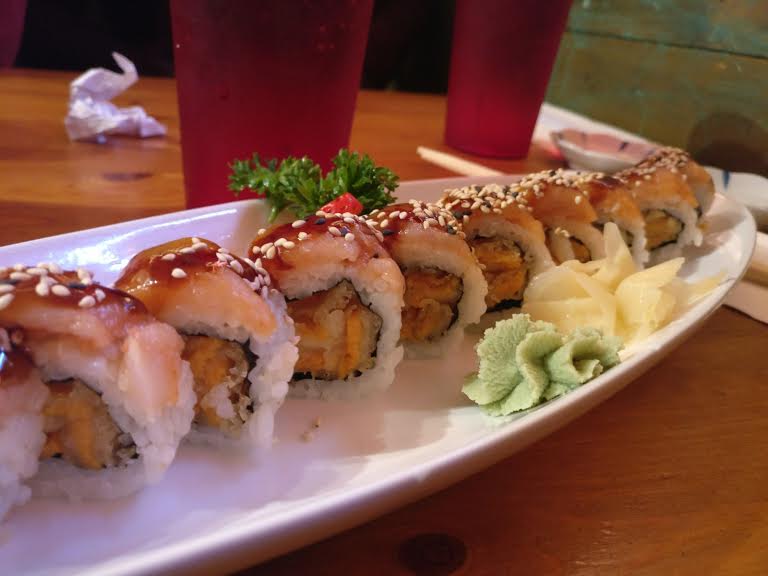 Yes roll: I didn't want to leave without trying one of their speciality rolls! This is the yes roll, which came with yam tempura inside, topped with spicy tuna and mango soy sauce. The star of the roll was the mango soy sauce. It was unique, and turned the otherwise simple roll into a creative one.  The burst of sweet mango went well with the savoury aspect of the roll.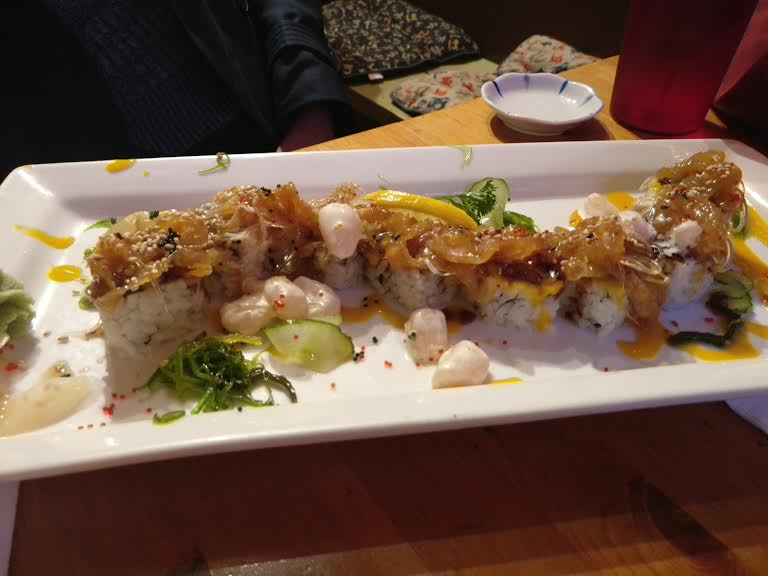 Under The Sea Roll: Cocoa likes specialty rolls, which is another reason I picked this restaurant because they had a huge selection of unique rolls! Under The Sea roll came with scallop, salmon, crab, jellyfish, tobiko, seaweed, and mango soy sauce. She had no complaints about this roll, and it looked like it was a pretty good value considering how much seafood it came with.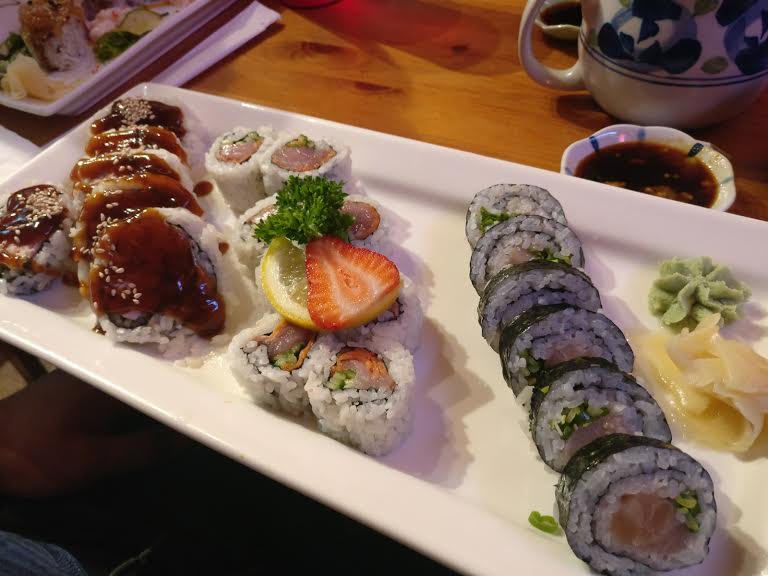 BC Roll: The BC roll was made differently, in that it contained salmon meat instead of salmon skin. Salmon meat is worth more, but the boyfriend preferred salmon skin in his BC roll.
Tuna & smoked salmon roll: This roll should have just been called the smoked salmon roll! All we could taste was the smoked salmon.
Negitoro roll: The negitoro roll was a bit bigger here than other restaurants. It came with a decent amount of tuna and the onions were fresh. It wasn't super fatty and soft like how negi usually is though.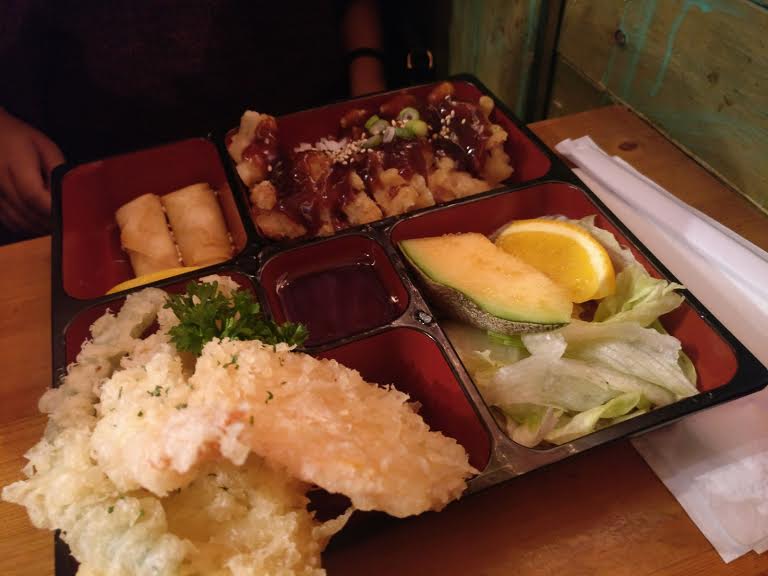 Bento box: Macaroni ordered a bento box for herself. It was pretty big and filling! She had no complaints about her box. The tempura looked really good and was massive!
Oh yeah, it also came with a side of california roll! They were a miniature size which was cute, and a perfect size because there was a lot of other food in her bento box. The avocado was ripe and delicious.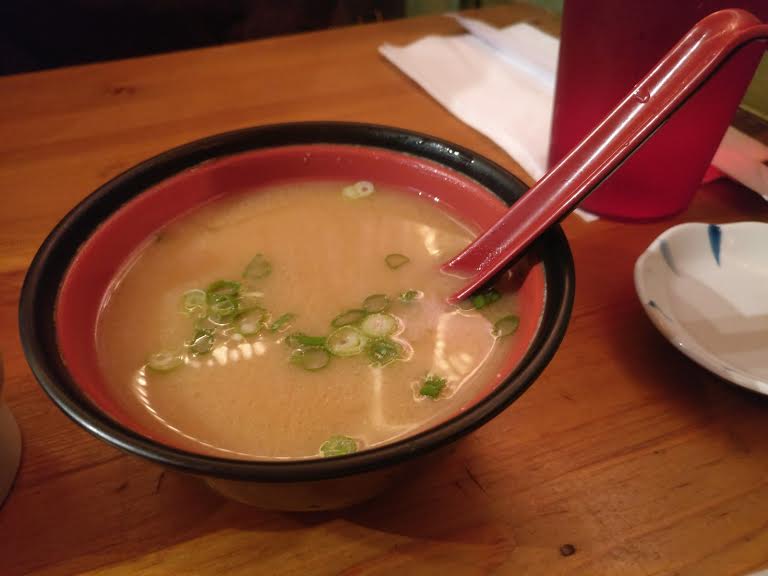 Miso soup: Macaroni's bento box came with a miso soup. She didn't want it, so she kindly gave it to me. It was pretty salty, even for my liking. I did not end up finishing it because of how salty it was.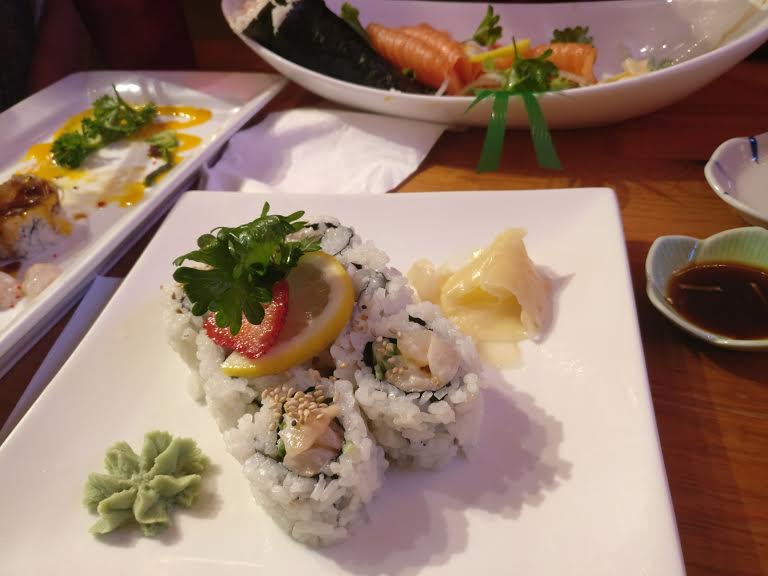 Chopped scallop roll: The chopped scallop roll lacked the fresh 'snap'. It was average.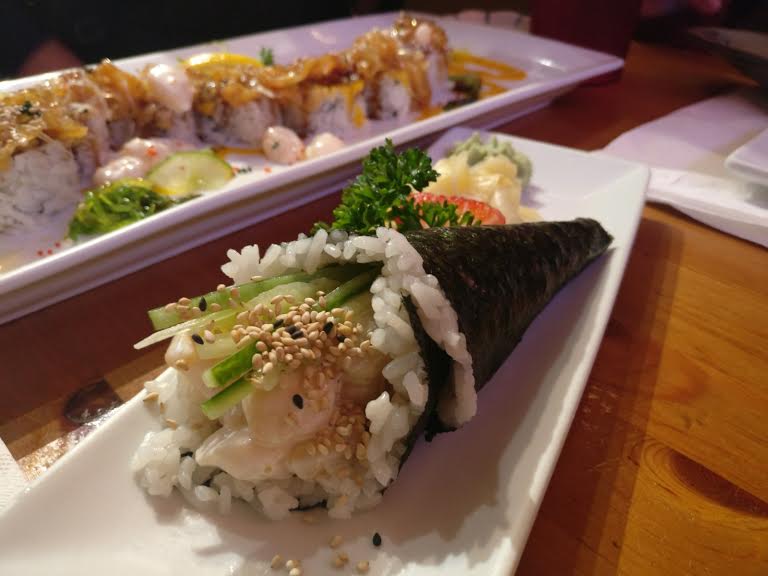 Cocoa's chopped scallop cone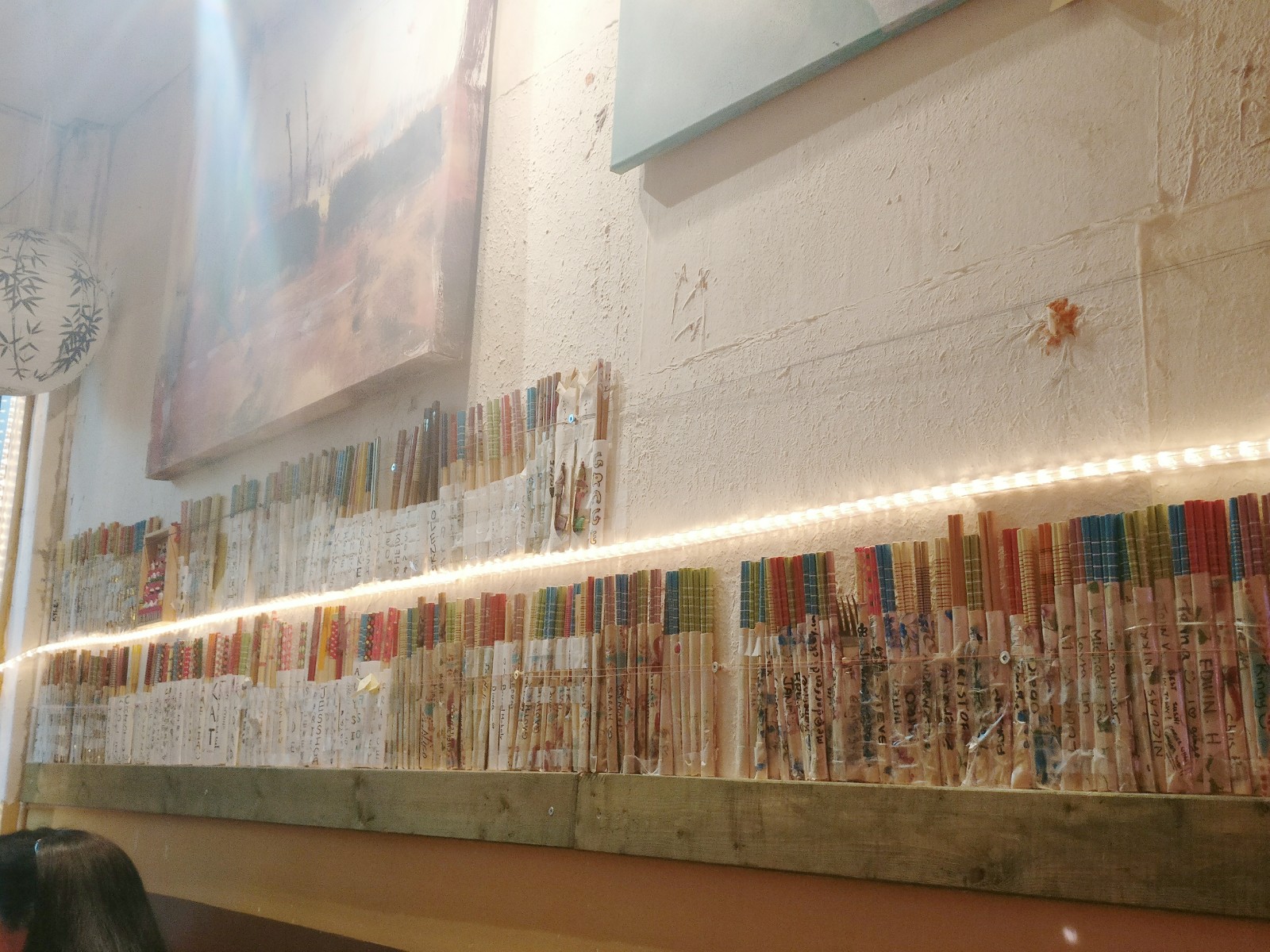 A cute little addition that gave Ginger Sushi some character was that they keep personalized chopsticks for their regular customers! I assume that when regulars come, they take their chopsticks right off the wall.
Overall, Ginger Sushi was decent but some rolls were a miss. It is pretty small and tight, so I would only recommend for small groups under 4 (probably only 2 people actually). It would not be my top pick but if I was in this area again or someone wanted to go, I would be down.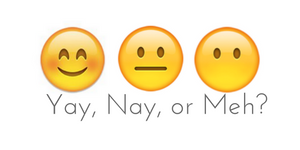 Yay!