This review is a long time coming! Matsuzushi has been on my to-try list for many years. They are known for their fresh, authentic sushi at reasonable prices. In particular, their affordable omakase is very popular and what most people get! We finally came here in January and it did not disappoint.
Matsuzushi is a small, inconspicuous husband and wife run shop in Port Moody (similar to Kilala Sushi in Burnaby).
The restaurant is already quite small but with the COVID restrictions, they had 5 tables open if I recall correctly. A reservation is highly recommended and you may be turned away if they are fully booked.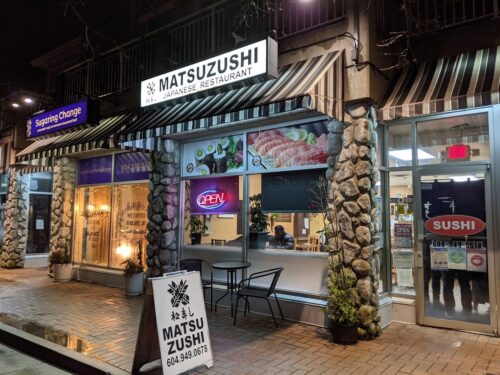 At first, the sushi chef was awkward and intimidating to us when we were sitting at the bar. He kept staring at us expressionless, boring deep into our soul (I think he was trying to be funny??) and it felt uncomfortable. The restaurant was also dead silent so it made it even more uncomfortable. However, he warmed up as the evening went on and we got used to his sense of humour.
Since omakase varies daily, I won't go into full detail of each piece we received that day. The omakase was $35, which included 11 nigiri pieces, 1 hand roll and a miso soup. This was an incredible deal considering most omakase places are around $50-$200+.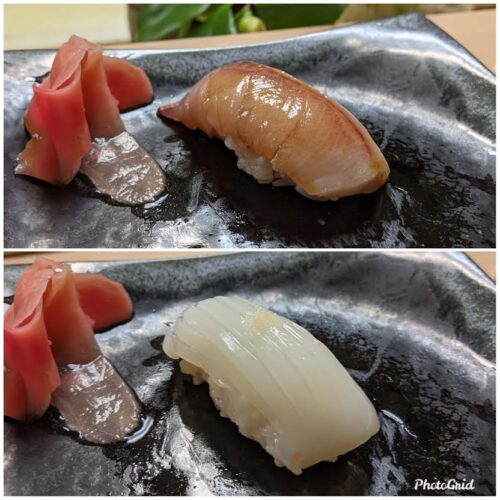 Since I don't remember all the names and the omakase changes each day, I will just post the pictures.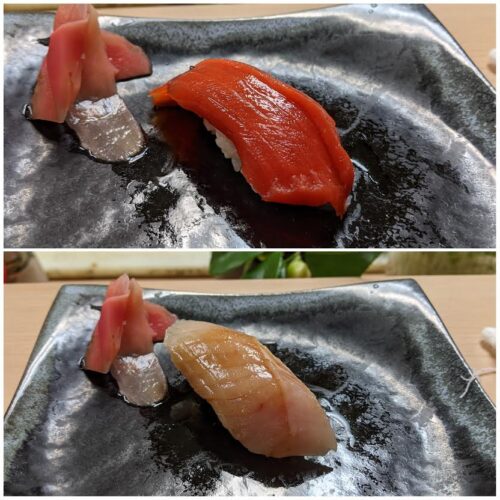 Every piece was delicious and we had no complaints. Most of the sashimi just melted in our mouth and was so incredibly fresh. Check out that glisten!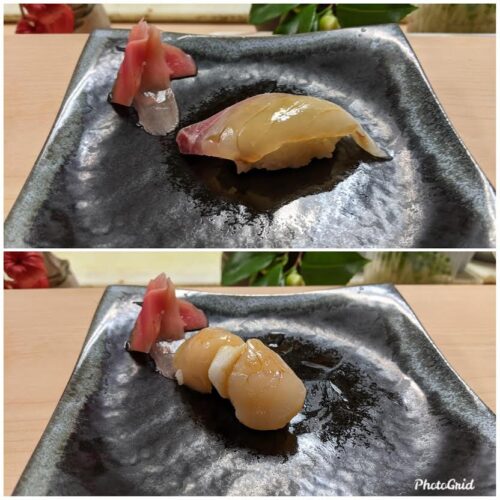 Despite the cheaper price, the quality was not sacrificed.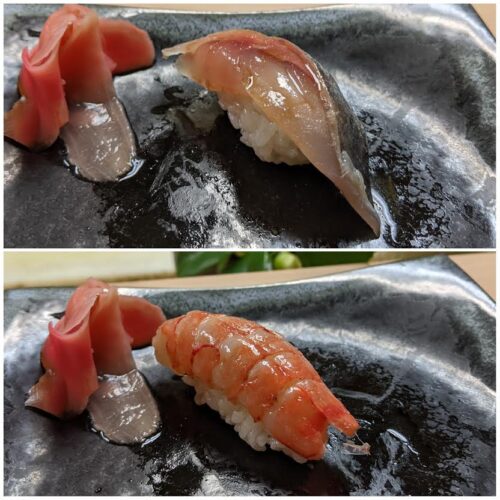 The sashimi was extremely fresh and high quality. It reminded me of the sushi in Japan, and made me miss Japan even more than I already do.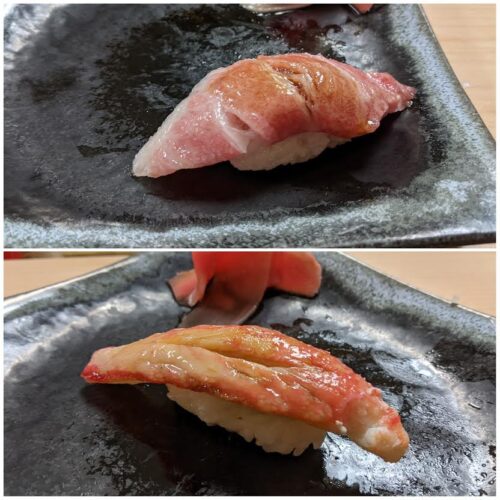 The mouth watering, blue fin tuna. Look at how fatty and rich that is!
The bottom piece was the crab, which was our least favourite. The crab had a lot of salt on top, and was way too salty.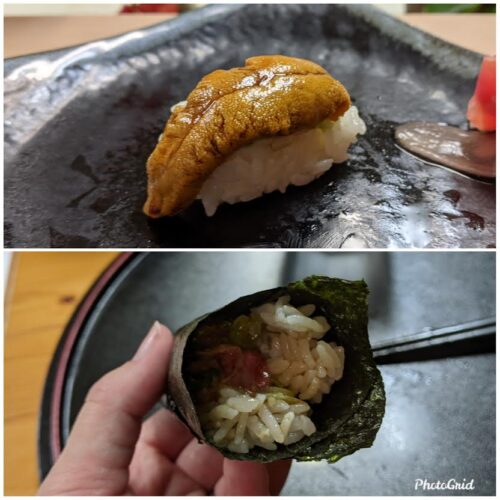 We ended our omakase with a creamy, sweet, and fresh uni. It was amazing. The temaki cone that day was a blue fin negitoro, which was so delicious. I need to stop using the word delicious so much in this post, but I don't know how else to describe it!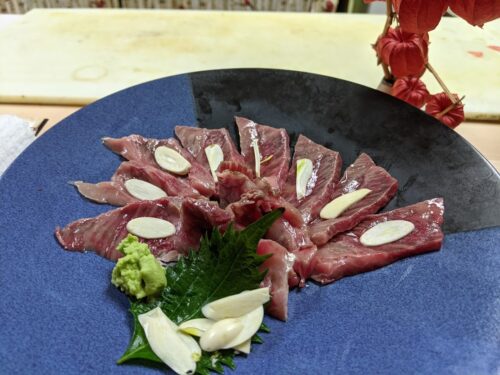 We also ordered some beef sashimi as well. This was delicious and fresh too. The garlic was sliced in front of us and was very strong. We had garlic breath after but it complemented the beef sashimi very well.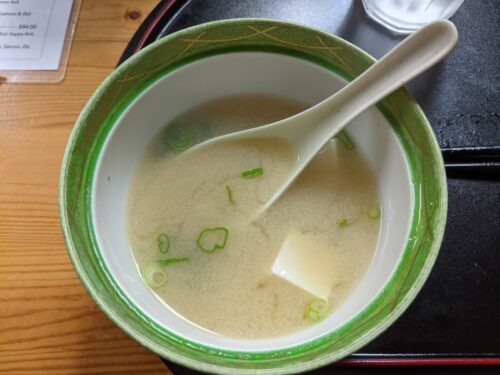 A bowl of miso soup also came along with the omakase. The taste was pretty standard, but there was more tofu pieces inside than other restaurants.
I'm not even sure how the husband and wife profit from such cheap omakase, especially with expensive items like blue fin tuna and uni, but I'm not complaining!
We will definitely be back for omakase. I'm glad we finally checked out this gem! Matsuzushi is quietly tucked away in Port Moody but it is worth the drive.