Disclaimer: In light of COVID-19, I just wanted to say that I am doing my part by social distancing and only going out when necessary. This is a review based on contact-less delivery.
We are now in phase 2 which means restrictions are slowly lifting. It is crucial that we still limit our social circle, and wear masks when out. Yes, you may feel fine but you could be passing on the virus to someone who is immunocompromised or elderly that may not survive this virus. I know it's summer and we want to go out and enjoy the sun, but let's all remember to be safe and protect those most vulnerable.
---
When I heard about Mello donuts earlier in the year on social media, I knew I had to check them out (well via delivery because we are living in strange times)! Mello is a Korean-owned donut shop in Chinatown that recently opened in December. You may remember UYU, a soft serve shop in Gastown that closed down a few years ago. The owner of UYU is the same as Mello!
Mello specializes in brioche donuts! Brioche donuts are similar to your usual donuts, except they contain more butter, eggs and less water.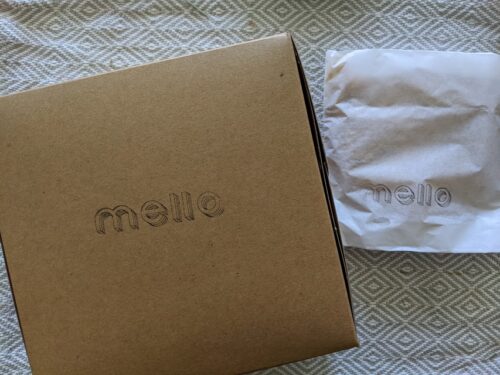 The fiance and I picked a few flavours to share on our anniversary. Our stomachs were very happy that day, as we also had Ask For Luigi! I had to do a big workout the next day for all the unhealthy (but delicious) food consumed but it was a day for celebration (at home due to the pandemic).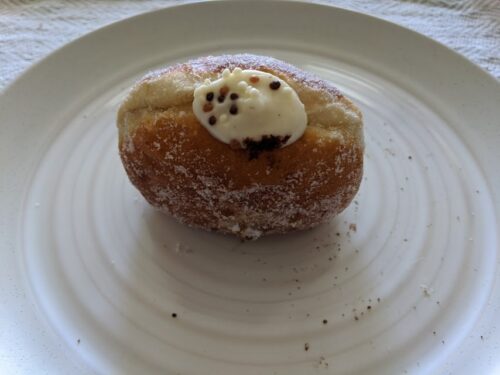 Vanilla brioche donut: I wanted to try a regular vanilla donut to compare with their other fun flavours. Yes, the brioche donuts stand up by themselves LOL! The donut itself was absolutely amazing and I fell in love at first bite. It was light, fluffy but with a rich and sweet flavour.
The filling was akin to a custard. The custard flavour was very Asian-style: light, a bit sweet and not too dense. It balanced out the brioche donut perfectly.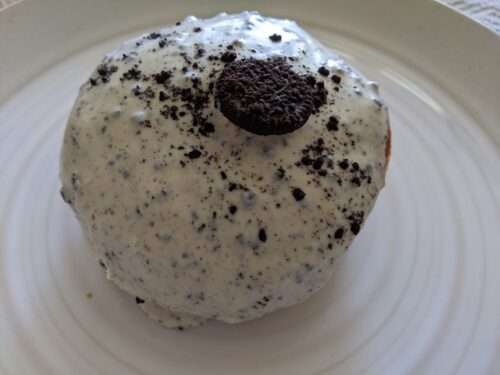 Cookies and cream: The fiance is a big fan of cookies and cream, so he had to order this donut! The cookies and cream is not a brioche donut, but under their 'dipped donut' category.
The cookies and cream donut was incredibly soft, springy, and fluffy. The crushed oreo glaze on top elevated the taste even further. If you're a big fan of cookies and cream flavour, this is a definite must try!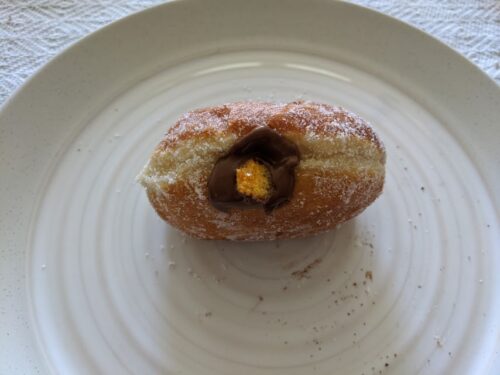 Nutella brioche donut: This donut was delicious as well. Stuffed with a light but creamy Nutella filling inside, the brioche donut was as soft and fluffy as the others. The sugar coating gave it a sweeter taste although it was a bit messier to eat.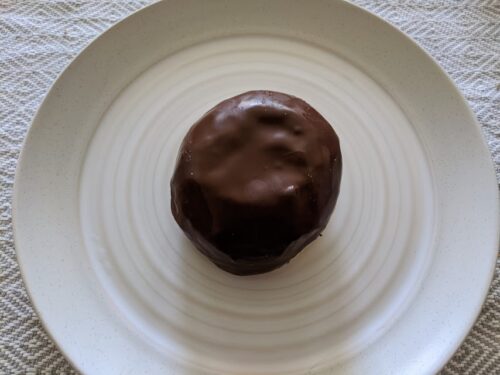 Chocolate dipped donut: The chocolate dipped donut was comforting because it reminded me of long john donuts that I used to get in elementary school. Although simple, it was still tasty and enjoyable!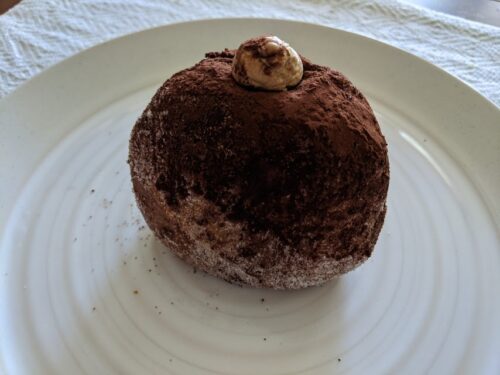 Tiramisu brioche donut: Last but not least, the tiramisu brioche donut! This was an excellent pick from the fiance. The tiramisu filling had a strong coffee taste but the texture was light, like whipped cream.
The outside of the donut is dusted with a cocoa powder, which was the cherry on top of a delicious donut.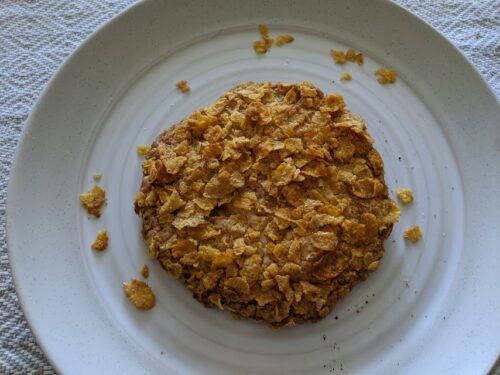 Cereal cookie: I read a few reviews saying that the cereal cookie was also a must try, so why not? This was the first time that I've seen cereal put on top of a cookie and it is actually a pretty genius idea.
The cookie itself was buttery and chewy. Meanwhile, the corn flakes cereal gave the cookie a fun crunch to it!
The cereal didn't elevate the taste of the cookie, but gave it more of a fun, textural twist. It was good, but if you were to pick between their donuts or cookie, I'd pick the donuts any day.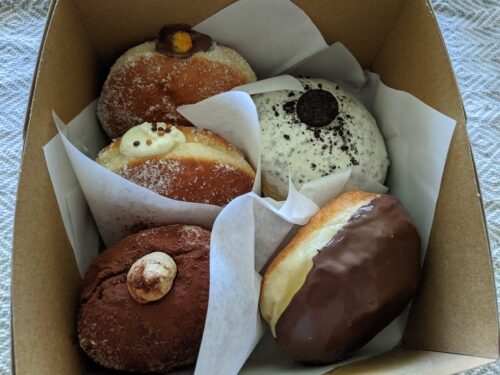 Overall, Mello was delicious. You can really taste the quality of their donuts. They were delicately light and fluffy, with a slight chew to it and the perfect amount of sweetness.
Vancouver does not have many donut shops but I'm glad Mello has opened up. I will definitely be back!