While running some errands in Richmond, the fiance and I decided to try Pho Japolo for lunch. There are 3 Pho Japolo locations around the Lower Mainland, and I remember hearing good things about the one on West Broadway.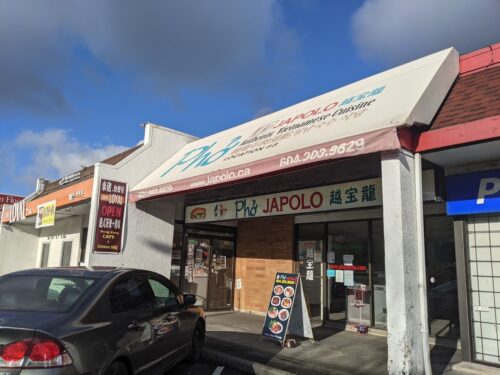 The Richmond location is located in a small strip mall beside Cafe Loyal, which I've also heard good things about but have yet to try. There is some parking but I would imagine that it's hard to find during peak lunch time hours.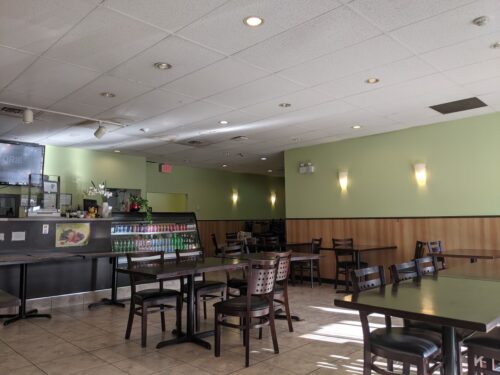 We came right when they opened, so it was not that busy yet. The tables were distanced and it felt clean and safe in there.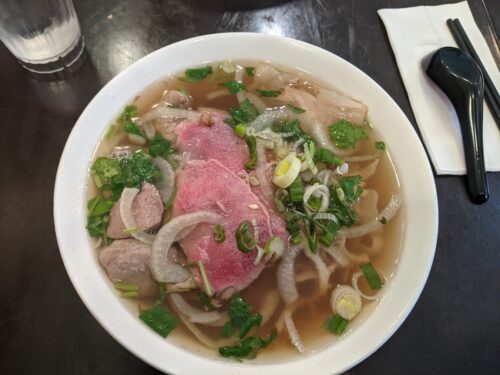 Pho: I noticed that the prices here were slightly higher than I was used to. They also offer DIY pho so you can choose which meat toppings you'd like, but I just went with the house special to get a bit of everything. Funny thing, I used to never like tendon in my pho but I have started not to mind it lately!
My pho was alright. It was satisfying and had a decent portion of meat inside.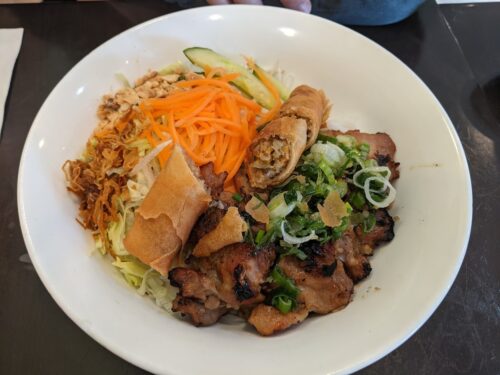 Lemongrass chicken and spring roll vermicelli: The fiance really enjoyed the vermicelli bowl. In particular, the spring rolls were really good. They were piping hot, crunchy, and fresh. It was one of the best spring rolls he's had!
The lemongrass chicken was also enjoyable too. The chicken was marinated well and fragrant from the lemongrass.
Overall, we enjoyed Pho Japolo and would come back if we were in the area.