Singapore Hawker was recommended to me by a coworker. Seeing that his food recommendations are always on point, I knew I had to go! I found myself in Coquitlam one day and it was the perfect time to pick some up for lunch on the way back.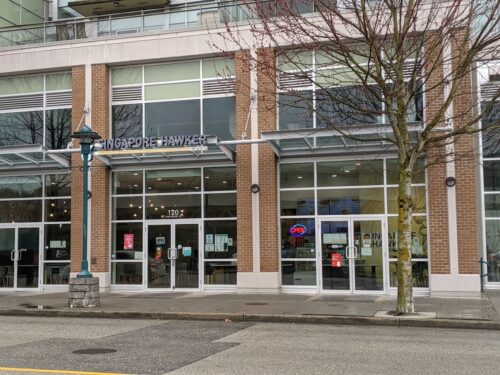 Singapore Hawker is located across from Coquitlam Center, next to Legend House. There is some street parking available outside of the restaurant.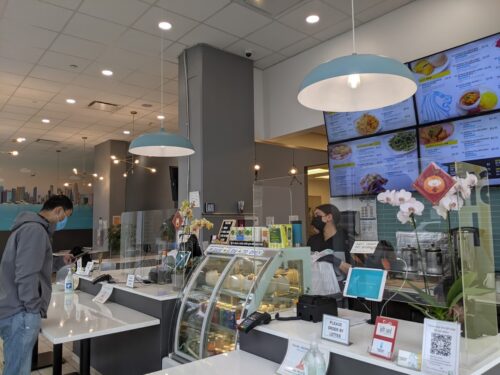 Once inside, you place your order at the counter and wait for your food so it is more like fast food/food court style. I called the restaurant before I came and the food was ready by the time I arrived 15 minutes later.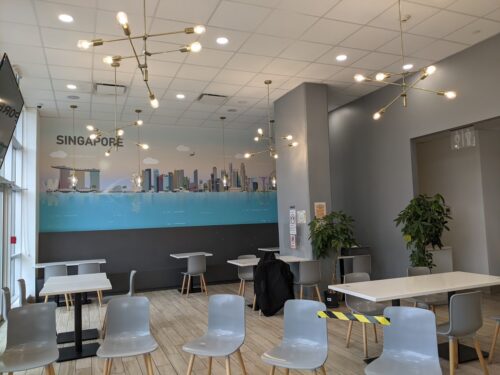 Currently, the seating area is closed due to COVID. When I walked in, the restaurant smelled sooo good and I knew we were in for a treat later.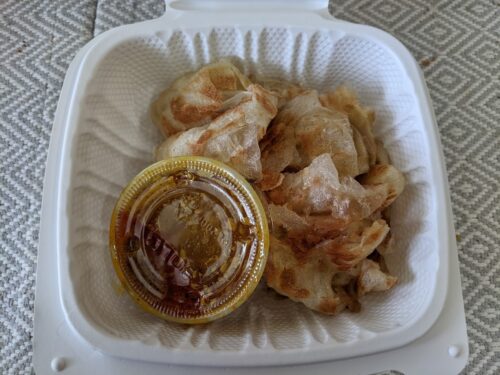 Roti canai: I love roti canai! The roti bread here did not disappoint, and was delicious. There was a nice chew to it with a slight sweetness. Flaked perfectly with some crispy pieces, the roti bread went well with the curry dip.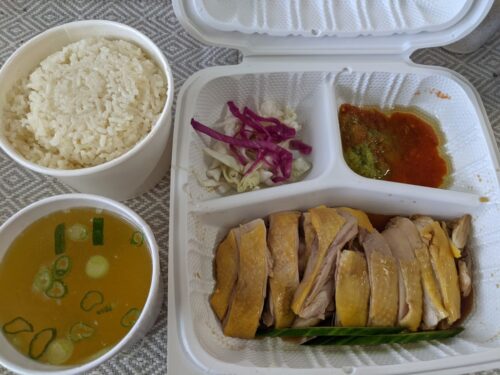 Hainanese chicken: Since trying Mamalee's delicious Hainanese chicken, I had to compare Singapore Hawker's version of it. The chicken also came with chicken oil rice and soup.
The boneless Hainanese chicken was juicy and tender. I found it more oily here than Mamalee's, and they seemed to use more sauce here because I saw some sort of brown sauce under the chicken (sorry, not a Hainanese chicken expert). It was good and I would get it again.
I absolutely love my chicken oil rice and it did not disappoint. The chicken oil rice was very flavourful and there was a generous amount.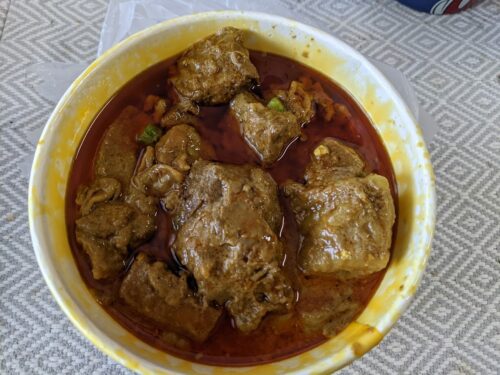 Kari lembu: The fiance requested the Malaysian beef curry, aka kari lembu. This was the full size, they also have a smaller size that comes with rice but we made some rice at home instead. This dish was delicious as well. The curry was very fragrant, flavourful, and packed a lot of heat. The beef chunks were tender and marinated well.
Overall, we really enjoyed our meal from Singapore Hawker. Since we ordered the full version of the curry and also some roti bread, we had enough food for lunch the next day as well. Singapore Hawker is a great place for decent Singaporean food in Coquitlam.