For Macaroni's birthday, we had a surprise birthday brunch at Earls Bridge Park! I've been to this location many times in the past for birthday dinners or happy hour.
Throughout the years, I've found it to be quite hit or miss as mentioned in my previous posts. However, Earls is making a tremendous effort on revamping their menu offerings because the menu seems to have new items that I don't remember seeing in previous visits.
We came for their brunch happy hour, which was a really great deal!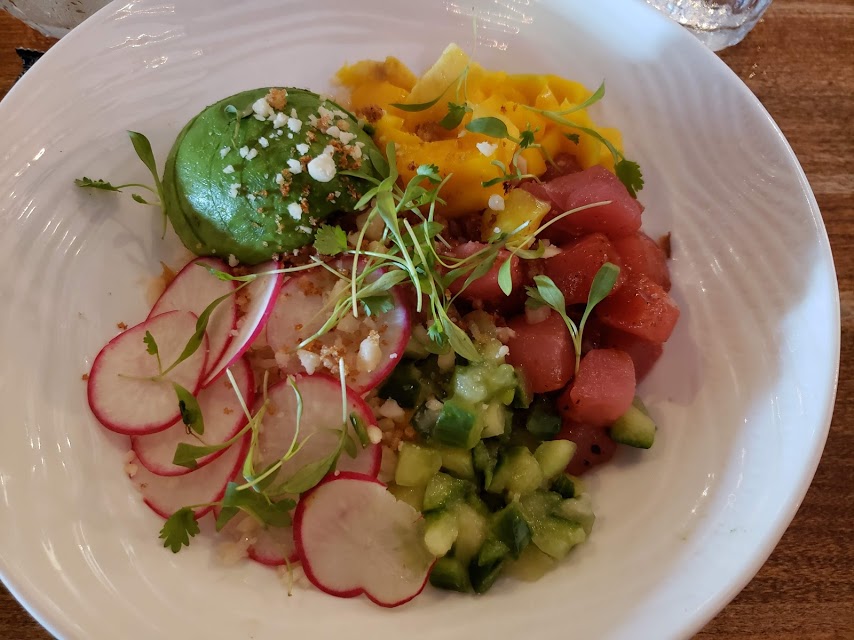 Tuna poke bowl: I ordered the tuna poke bowl without the sauce, because it had dairy. Even without the sauce, I was very pleasantly surprised and found it to be delicious.
The rice had some sort of sesame oil/soya sauce mix, which was delicious. In addition, the tuna was fresh and also marinated with sesame oil. The poke bowl also came with some ripe mango and avocado.
I've gotten the tuna poke bowl in the past here but forgot how good it was for a Western restaurant! For comparison, I had one at Joey's and it was not comparable to this one at Earls.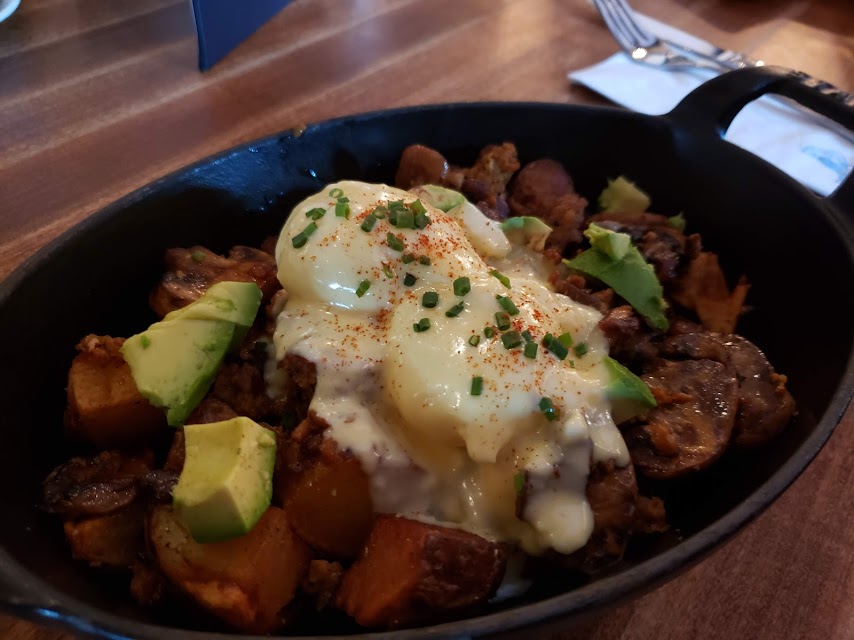 Chorizo & mushroom hash: Macaroni and Cocoa both ordered the chorizo and mushroom hash that day. Normally, it would have been $16, but it was a great deal during happy hour at the price of $9.75.
It was good, but could have used more chorizo.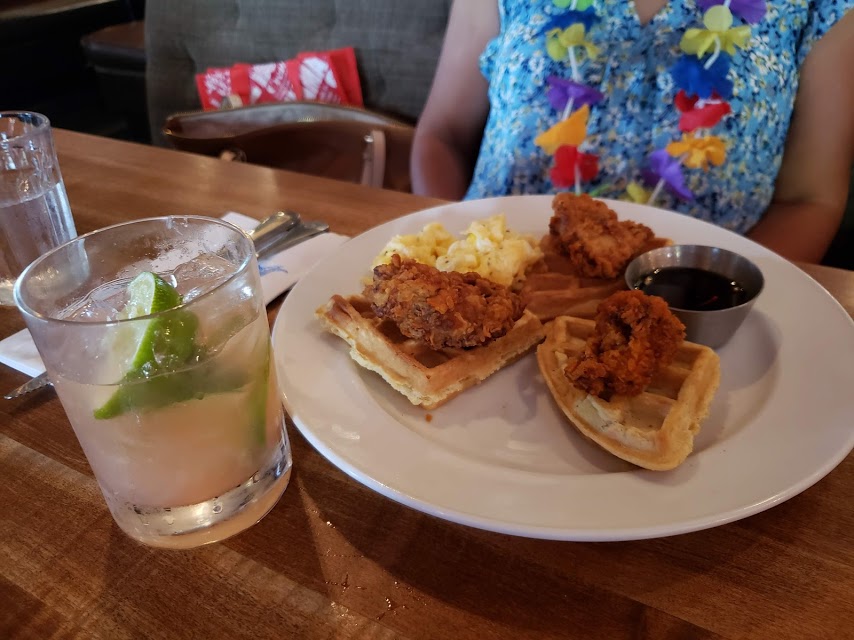 Southern fried chicken and waffles: A brunch classic, fried chicken and waffles. It looked delicious and Macaroni's mom did not have any complaints about it!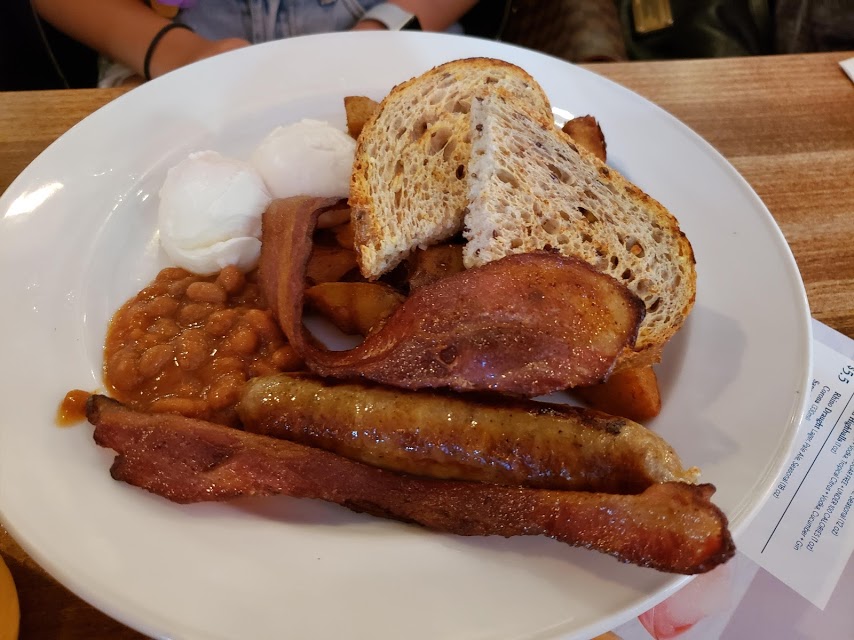 Country breakfast: Macaroni's sister ordered the country breakfast, which came with 2 eggs, toast, bacon, sausage, and beans. Most places make you choose between bacon or sausage, so it's nice that Earls gives you both!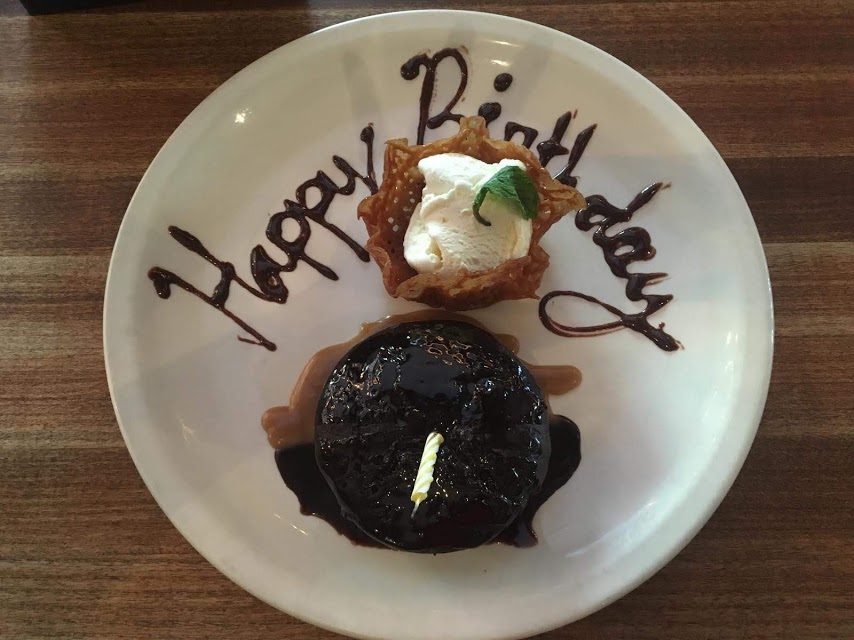 The finishing touch was a chocolate lava cake! It was super rich and chocolate-y. The vanilla ice cream came in a dried, edible caramel cup which was pretty cool.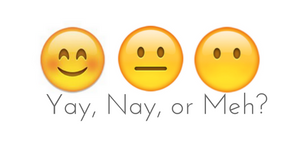 Yay!