It has been what seems like eons since I last went to IHOP. Many good memories were made inside those four walls. In particular, the fiance and I used to come a lot to the Brentwood location when we started dating. We were so sad when they closed down (I want to say 5 years ago? But I could be wrong).
We were looking for a place to have lunch, and I suggested IHOP since the fiance went with some work people the week before. I was so excited to come back!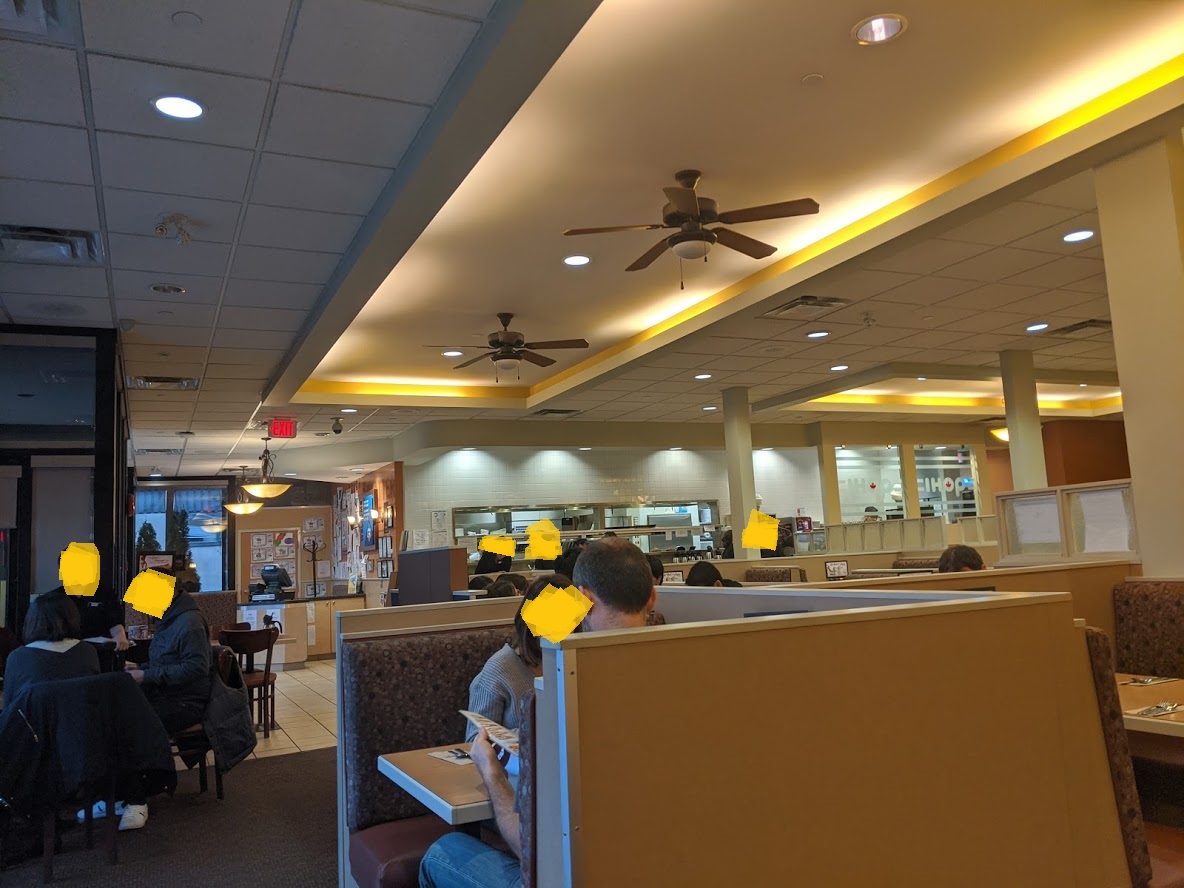 The closest location to us now is the West Broadway one. This IHOP has been around for many years, and is close to VGH. A great bonus is that they validate parking here!
Parking is not cheap at $5/ hour in this area, one of the most expensive rates in Vancouver. Just be sure not to pay on the Hangtag app. You need the print out receipt from the machine to get reimbursed.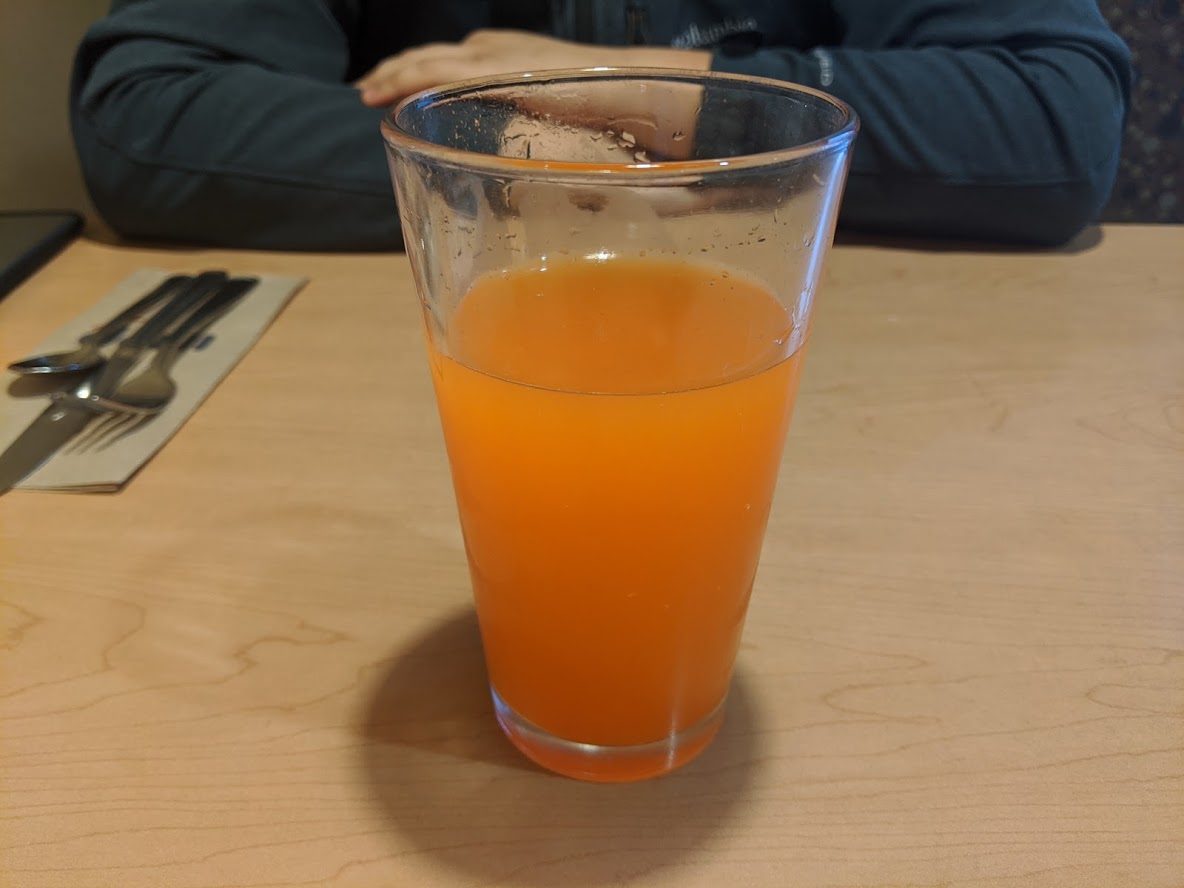 Orange pineapple passionfruit guava juice: On the menu, it made it seem as though it would only be a guava and passionfruit juice, which is why I ordered it. Turns out it was a blend of all those different juices, which was a bit disappointing because I love my guava juice! The juice was alright and I did taste some guava, but I wish it was made more clear on the menu.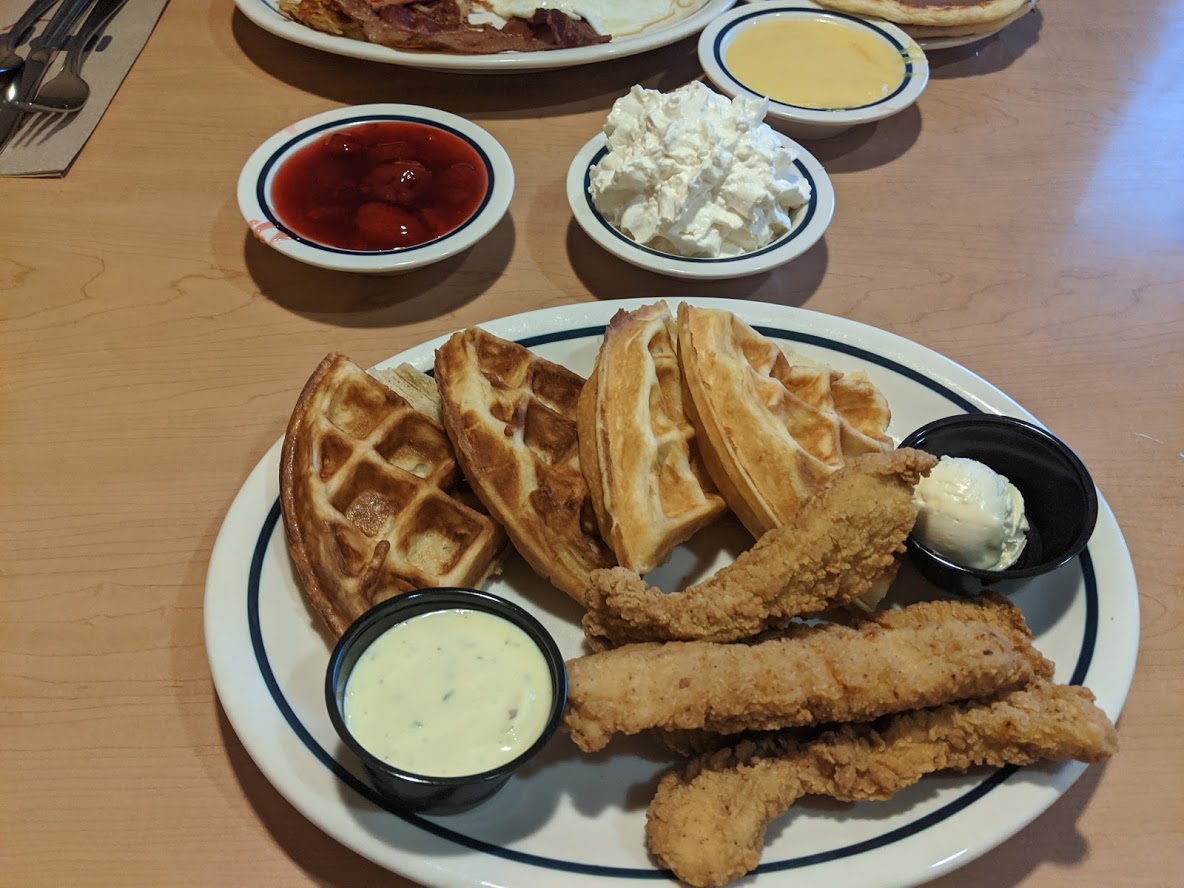 Chicken and waffles with a side of strawberry compote & whipped cream: Clearly, I went all out and in treat yoself mode. No regrets though because it's been years since I had IHOP!
The chicken and waffles were always my go to. Since I love strawberries, I always order a side because the free strawberry syrup on the table does not do it for me! They also threw in a free small plate of whipped cream for me with the strawberry compote.
The waffles were thick, fluffy, and delicious. Adding the strawberry compote and whipped cream just elevated the waffles. I'm glad that nothing has changed!
The chicken strips came piping hot and crunchy too. I love my chicken strips and IHOP does them right. Crispy and flavourful.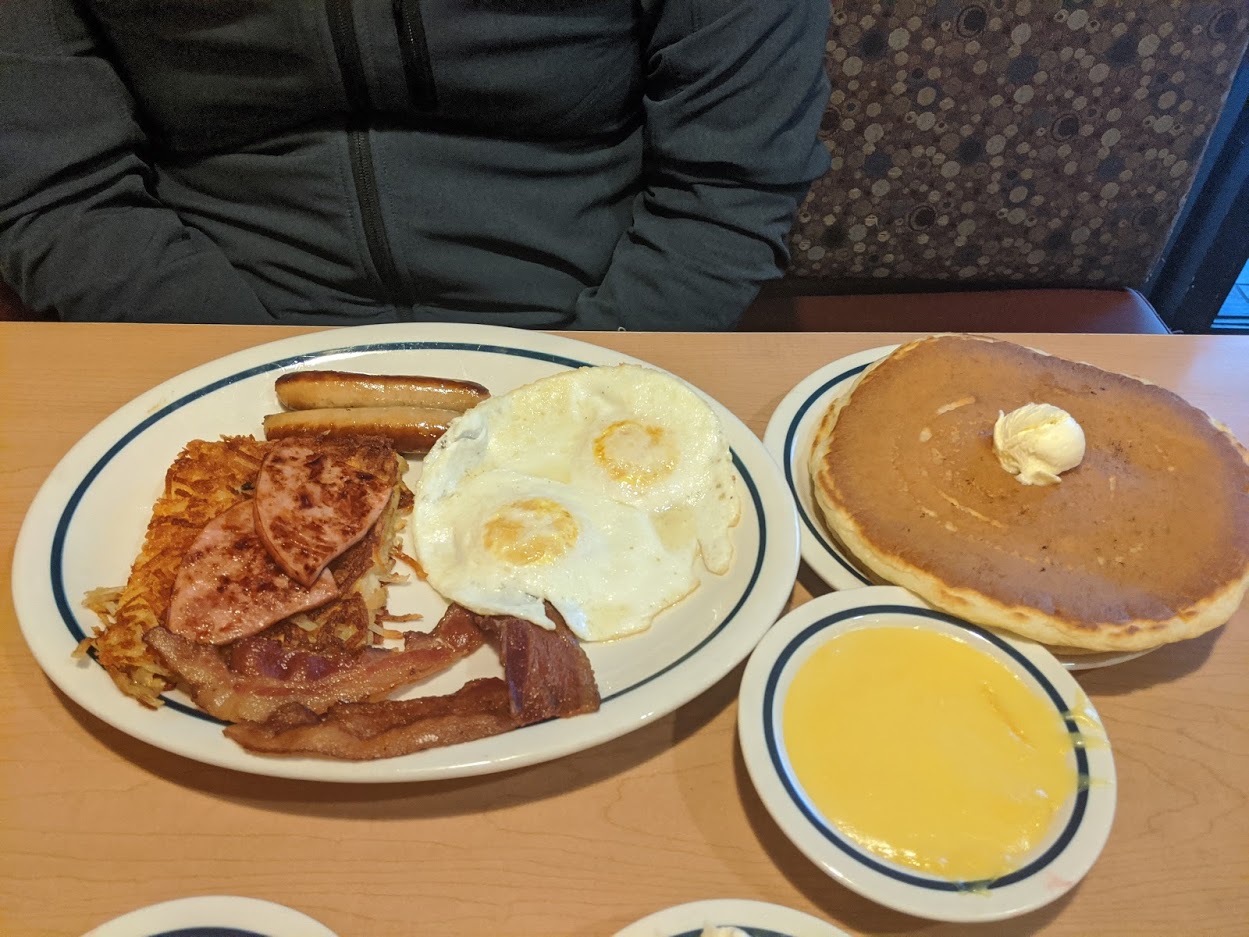 Breakfast sampler: The fiance ordered the breakfast sampler, which came with eggs, hash browns, sausage, pancakes, ham, and bacon. A bit of everything for the indecisive people, hence the name!
The breakfast sampler was very filling and hearty. Sometimes you just need a good, greasy breakfast to start the day and this definitely hit the spot.
All in all, we left IHOP very full to the point that we had a later dinner than usual. I'm glad that we came back!
I know that IHOP is not the trendiest place, and that other food bloggers may stick their nose up at chain restaurants. But personally, IHOP hits the spot with breakfast food, even without the nostalgic value it holds for us personally.