Disclaimer: In light of COVID-19, I just wanted to say that I am doing my part as a responsible person and social distancing. Luckily, I have some drafts saved up before this whole craziness began so please don't attack me for posting.
I know that you may want to go out and have fun, but it is crucial that we distance ourselves to slow the spread of the virus and flatten the curve before it gets worse. Yes, you may feel fine but you could be passing on the virus to someone who is immunocompromised or elderly that may not survive this virus.
I have not gone out to a restaurant/done non-essential activities outside, since public health officials have urged social distancing. I am taking COVID-19/coronavirus very seriously as should you.
---
Back in January, some of my coworkers and I found ourselves at Ricky's at Brentwood SOLO. Many years have passed since I've been to Ricky's. If we are talking about chain breakfast diners, I much prefer IHOP but Ricky's was more convenient for us.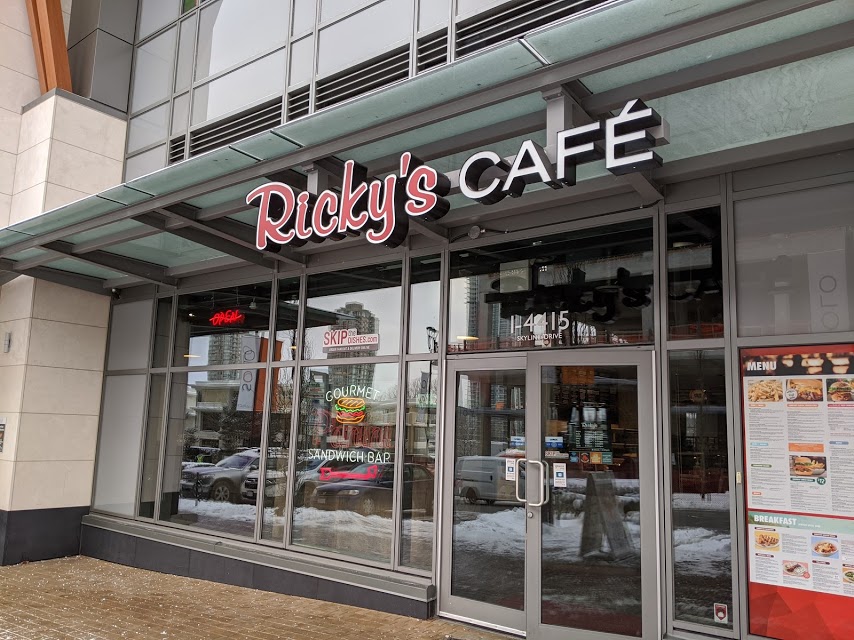 This Ricky's location was relatively new, and clean. I remember the Ricky's I went to a long time ago was quite dark, dingy and in need of a face lift but was relieved to see this was not the case.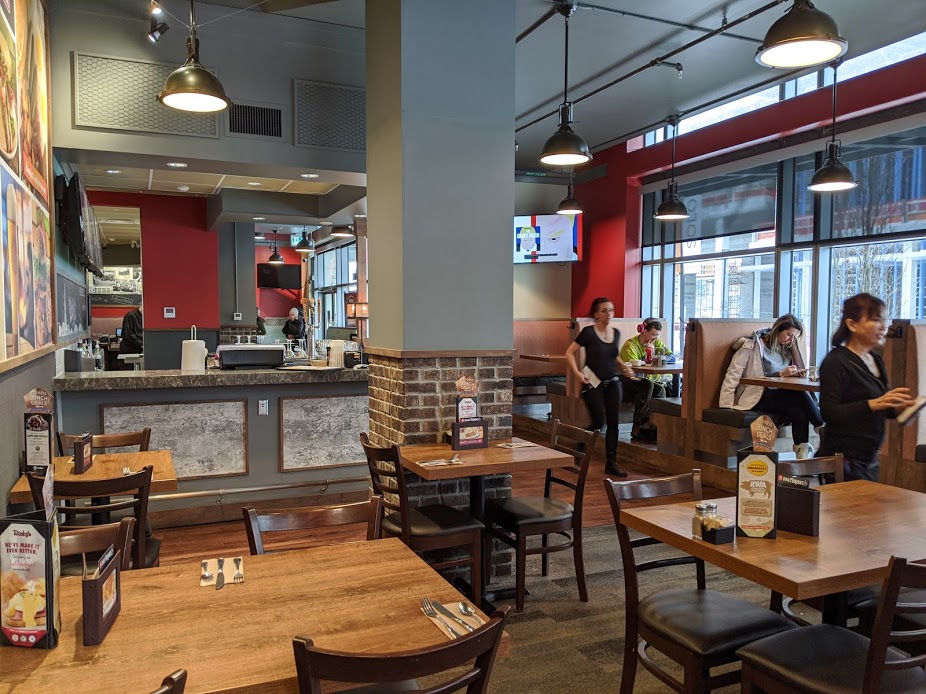 I actually found out through writing this post that there are three restaurant's owned by The Ricky's Group: Ricky's All Day Grill, Ricky's Country Restaurant, Ricky's Cafe.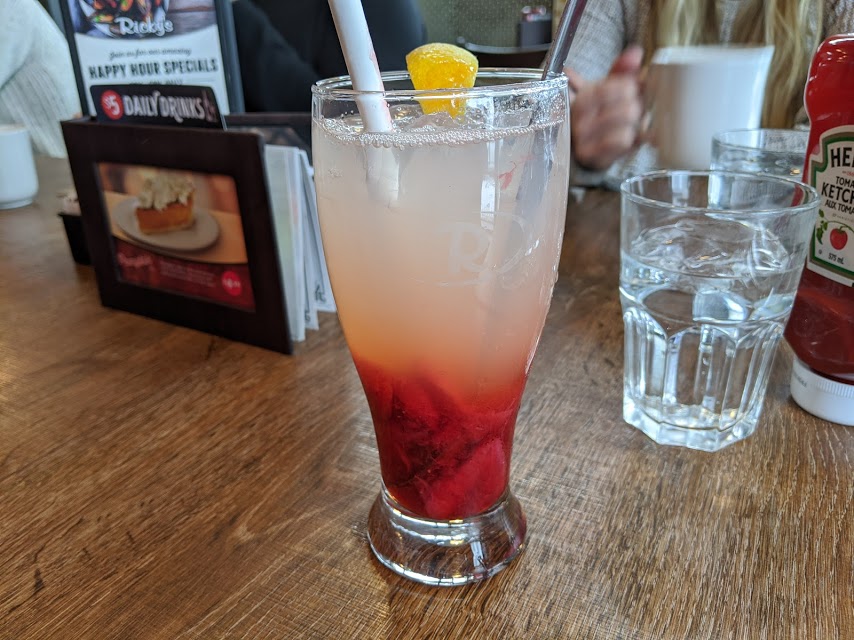 Strawberry lemonade: The strawberry lemonade was delicious. You were allowed to get one extra refill. I like my lemonade quite sweet, so this hit the spot perfectly.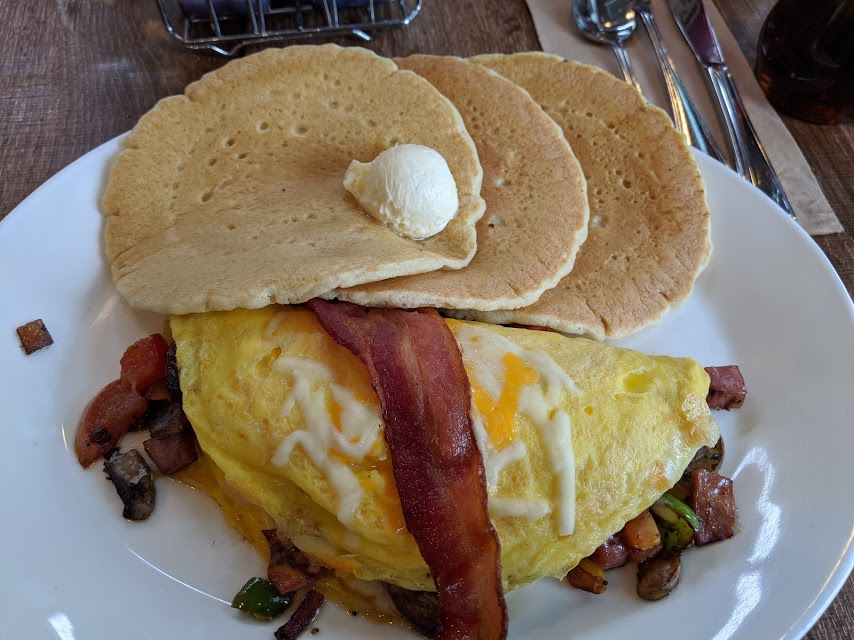 The Works Omelette: After being very indecisive, I picked The Works omelette which came with ham, mushroom, cheese, peppers, and onions. The omelette was ginormous and very filling.
Taste wise, it was meh… nothing special. I appreciated that it was stuffed full with ingredients though.The pancakes were a bit bland but was quickly saved by syrup.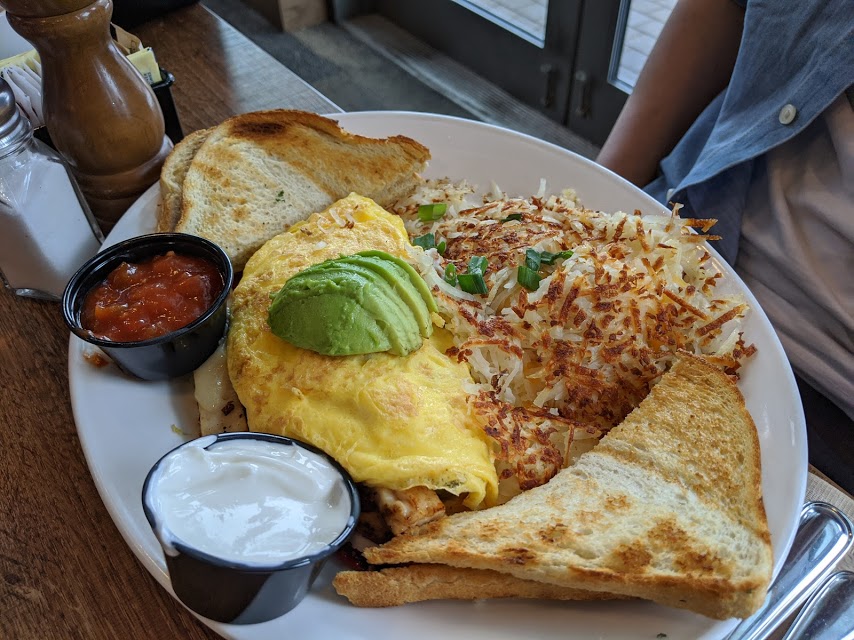 Chicken and avocado omelette: My coworker went with an omelette as well, but the chicken and avocado one. Instead of pancakes, he went with toast and stuffed hashbrowns. The hashbrowns was stuffed with sour cream, cheese, and bacon. Very hearty and filling!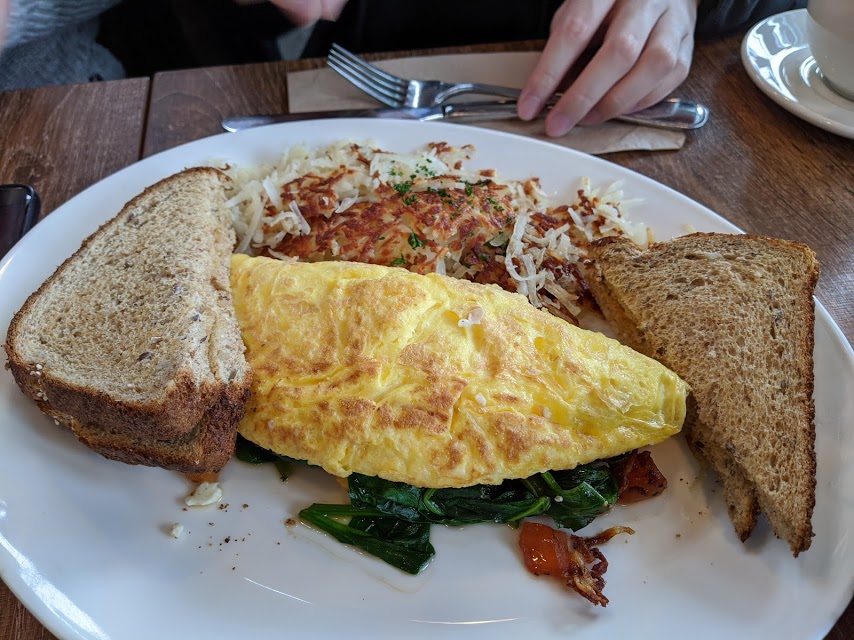 Mediterranean omelette: Seems like omelettes were quite popular that morning! My other coworker ordered the Mediterranean omelette, which came with feta cheese, spinach, and tomato.
Overall, I found Ricky's to be meh. Definitely not a 1st, 2nd, or 3rd choice… if we are talking chain breakfast restaurants, I would pick IHOP, DeDutch, White Spot before Ricky's.