A couple of years ago, Sangria and I tried Lao Shan Dong, and I wrote a review about our visit. The boyfriend and I were around the Metrotown area one evening and didn't know what to eat for dinner, so I suggested we come here.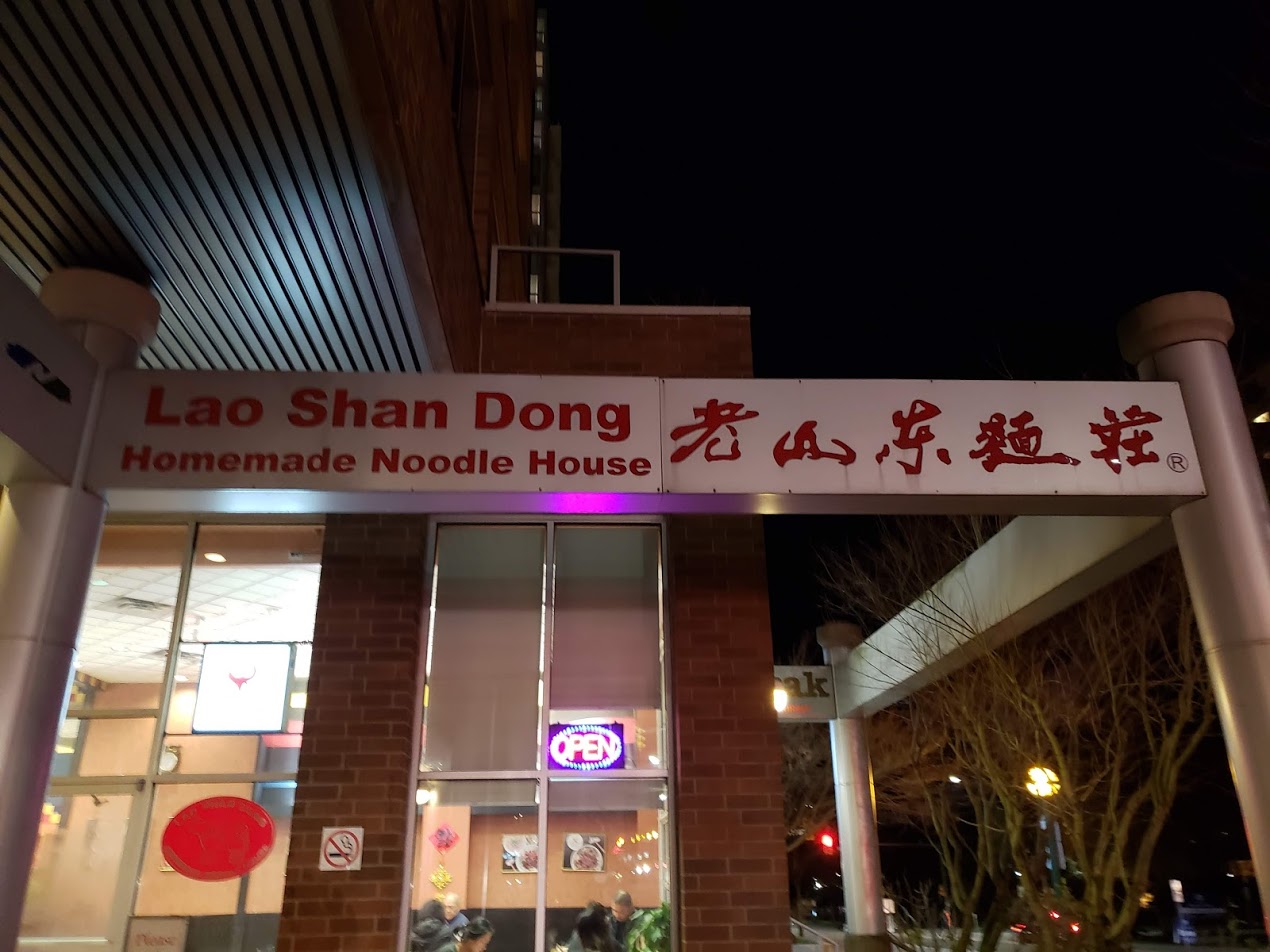 Lao Shan Dong is located across from Metrotown. There is a parking lot but it is quite cramped and can be hard to find a spot! They share a parking lot with the other restaurants in this building – Cattle Cafe, Dae Ji Cutlet House, and Morak. Luckily, we got the last spot that evening!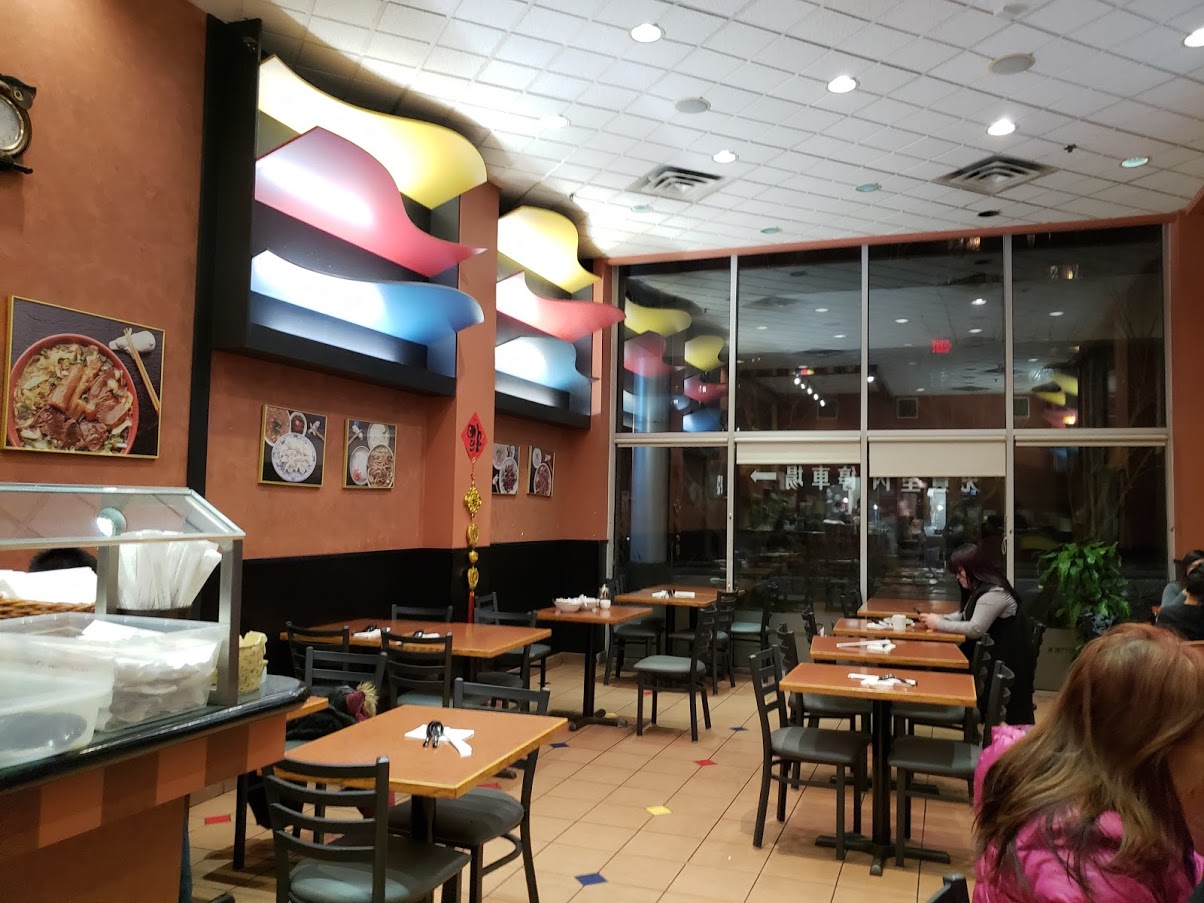 The service was quick and friendly throughout the meal. In this photo, the restaurant looks a bit dead but there were some parties that were seated before and after this was taken.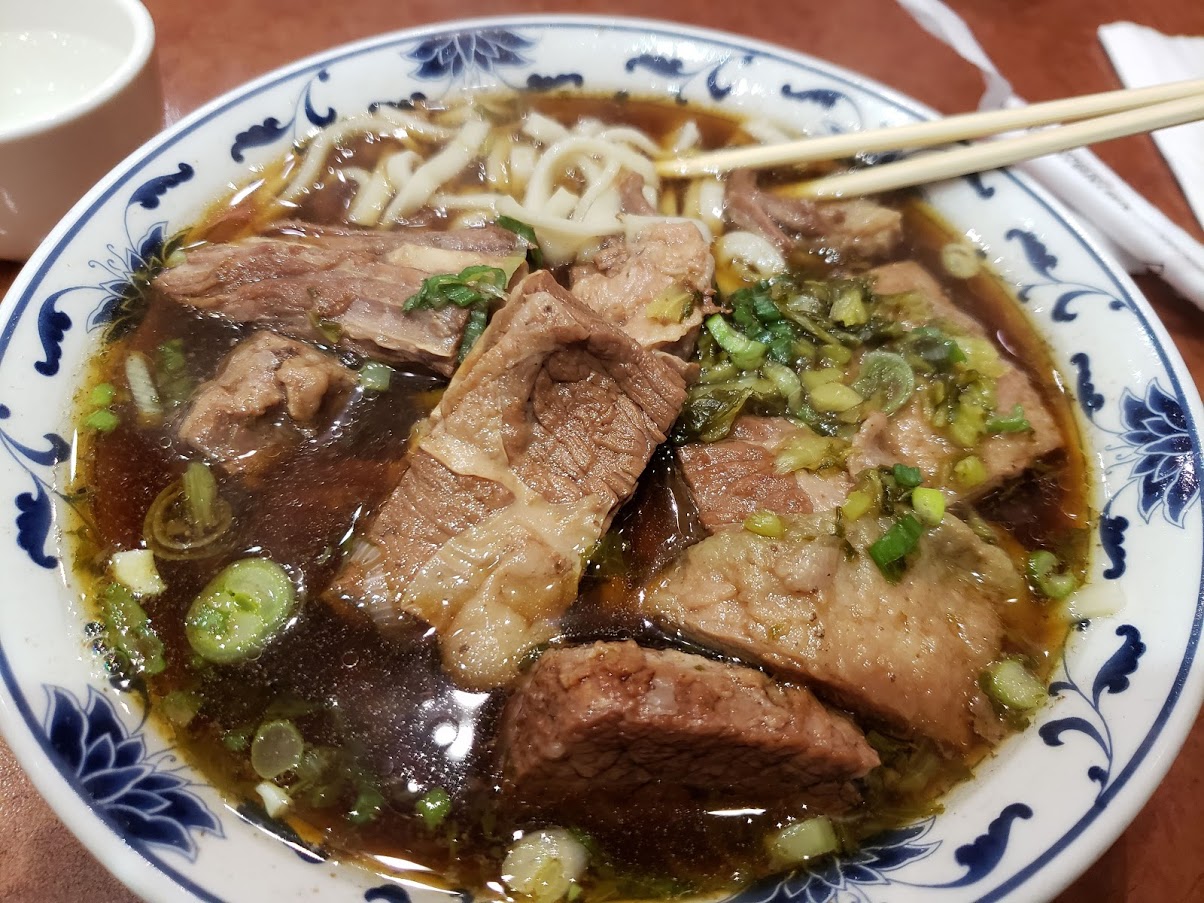 Beef flank noodle soup: I love spicy foods, but my stomach is unpredictable these days so I played it safe and asked for no spice =( .
I'm not sure if most of the soup broth flavour comes from the spice, but unfortunately, I found the broth to be very bland.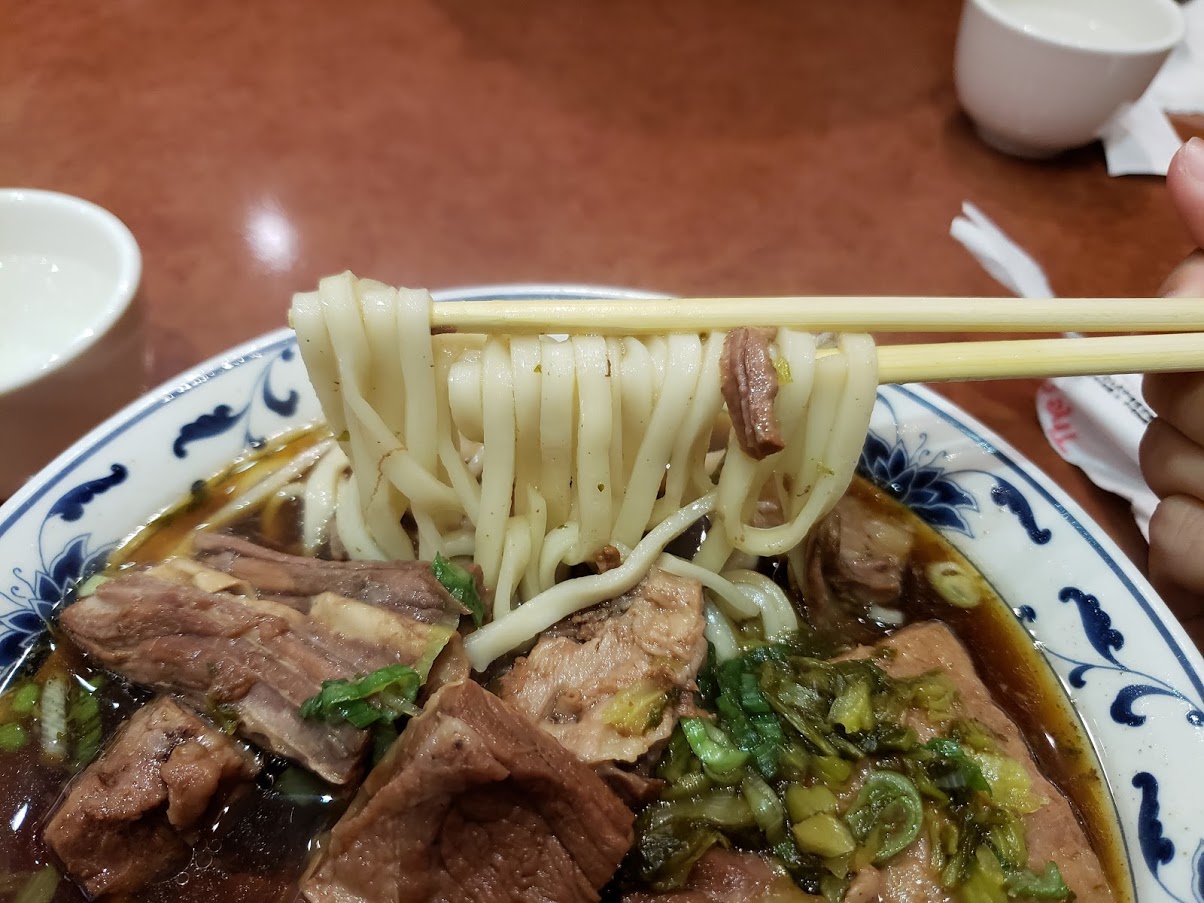 I added some vinegar which gave it a bit more depth, but it still was tasteless. It would have been nice to have more preserved veggies to give it more flavour.
On the plus side, there was TONS of beef, as you can tell in the photo! The beef was flavourful and soft, although some pieces were a bit overcooked and dry.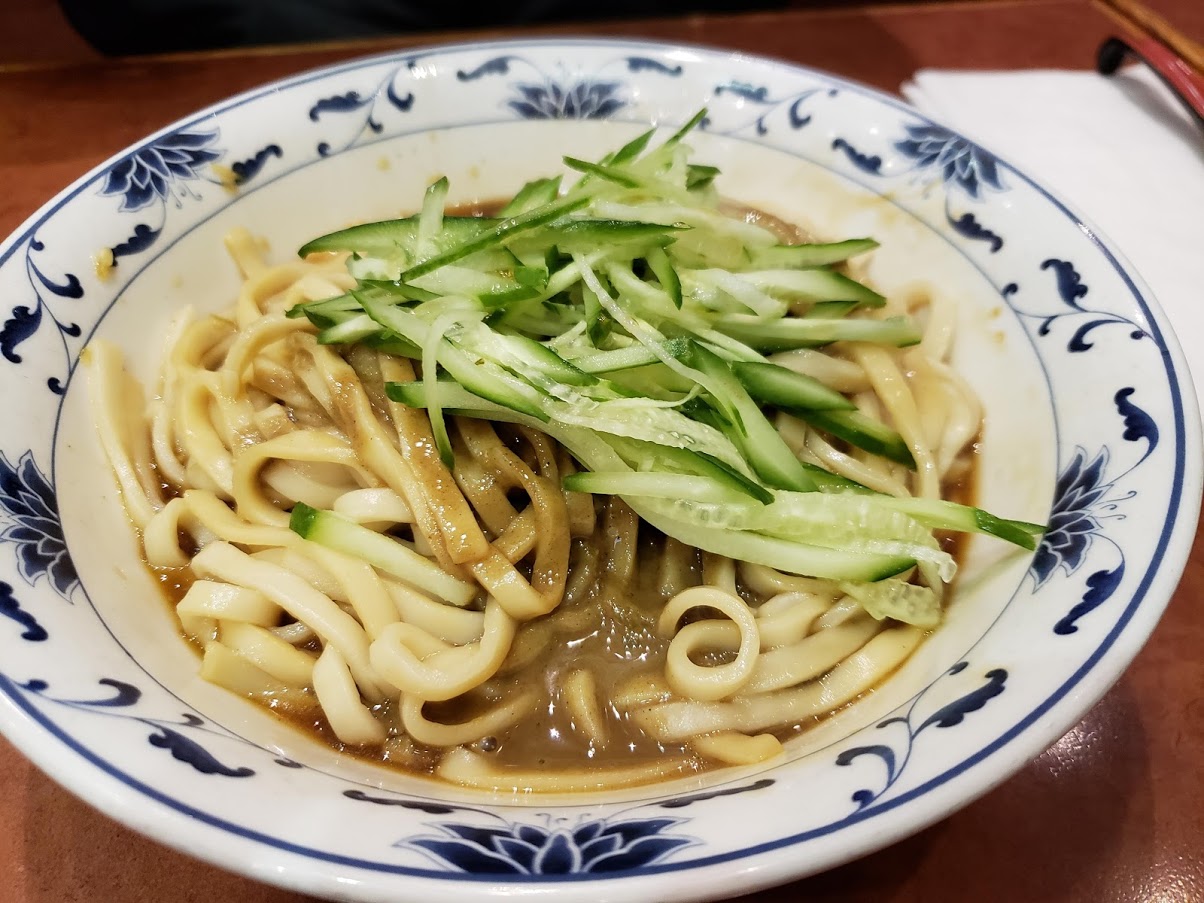 Sesame paste noodles: The boyfriend enjoyed his sesame paste noodles! I had a bite, they had a nice, smooth sesame flavour and was a bit grainy. He checked out the menu prior and knew it didn't come with meat already, so he wasn't disappointed in that sense.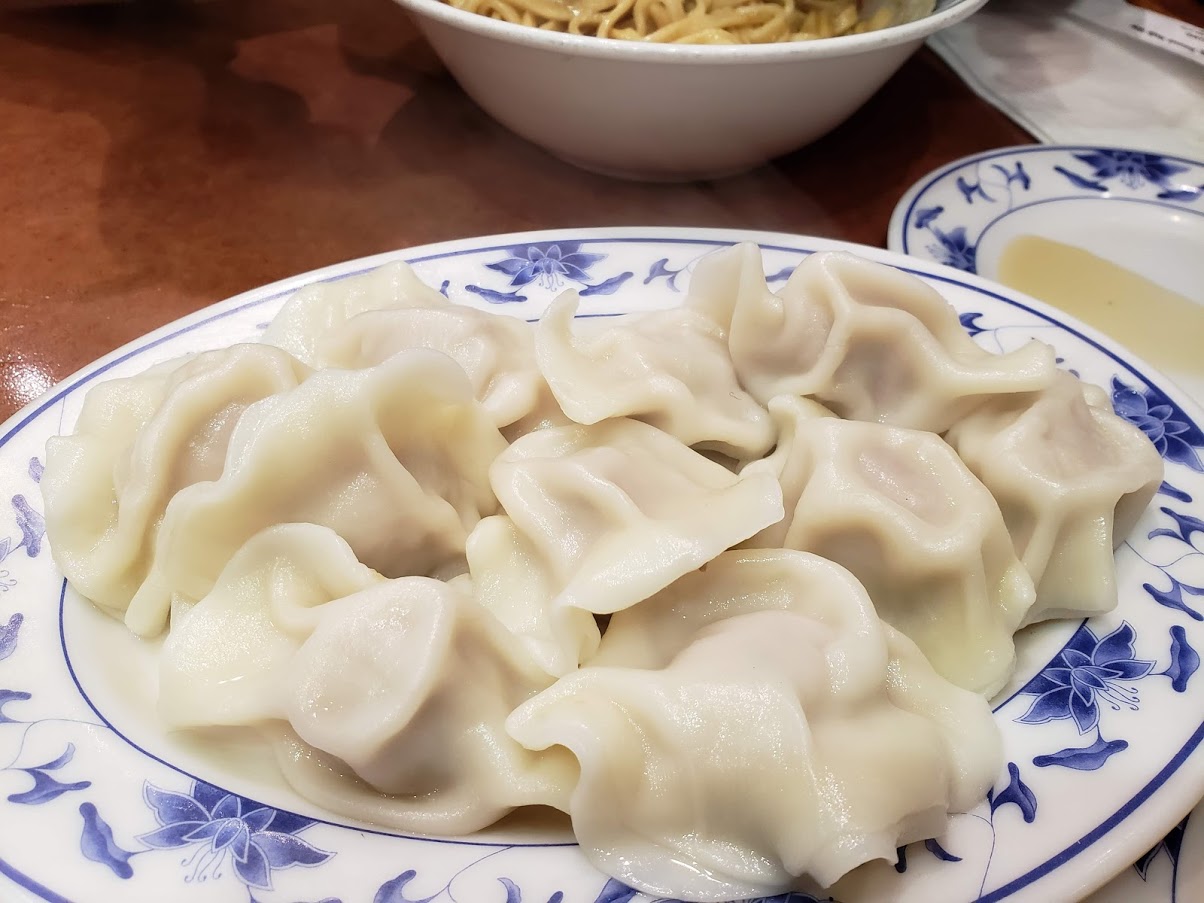 Pork dumplings: Since the boyfriend already knew the sesame paste noodles were meatless, he went with a side of pork dumplings!
They were good and had that homemade comfort feeling to it. The skin was thick and chewy. Nothing special, but comforting on a cold day. There was a lot of fresh ginger in it which was overpowering at first, but after a couple of dumplings, you get used to it.
Overall, Lao Shan Dong is a decent choice if you're in the area. It isn't a restaurant I would purposely make the trip for though. The broth is a bit bland but portions are pretty big, filling and reasonably priced, which is probably the biggest selling point.