A couple of months ago, I was on the hunt for restaurants with Lan Zhou beef noodles for myself and dan dan noodles for the boyfriend. I came across Legend House in Coquitlam and we finally checked it out a few months after!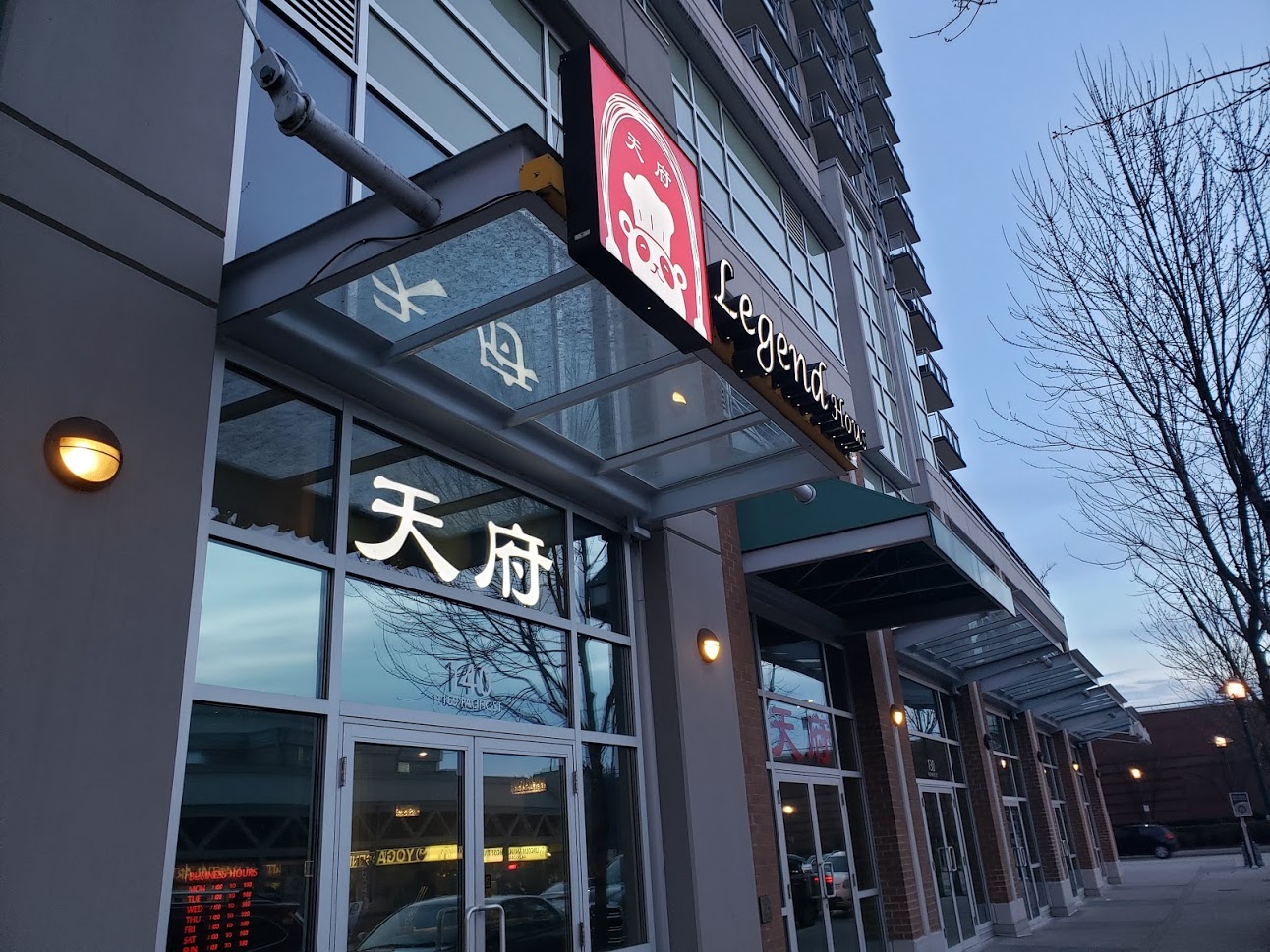 Coquitlam isn't an area where we normally eat in, but it seems like there are many new restaurants there now that condo developments are popping up like crazy over there. There is both paid and free street parking in this area.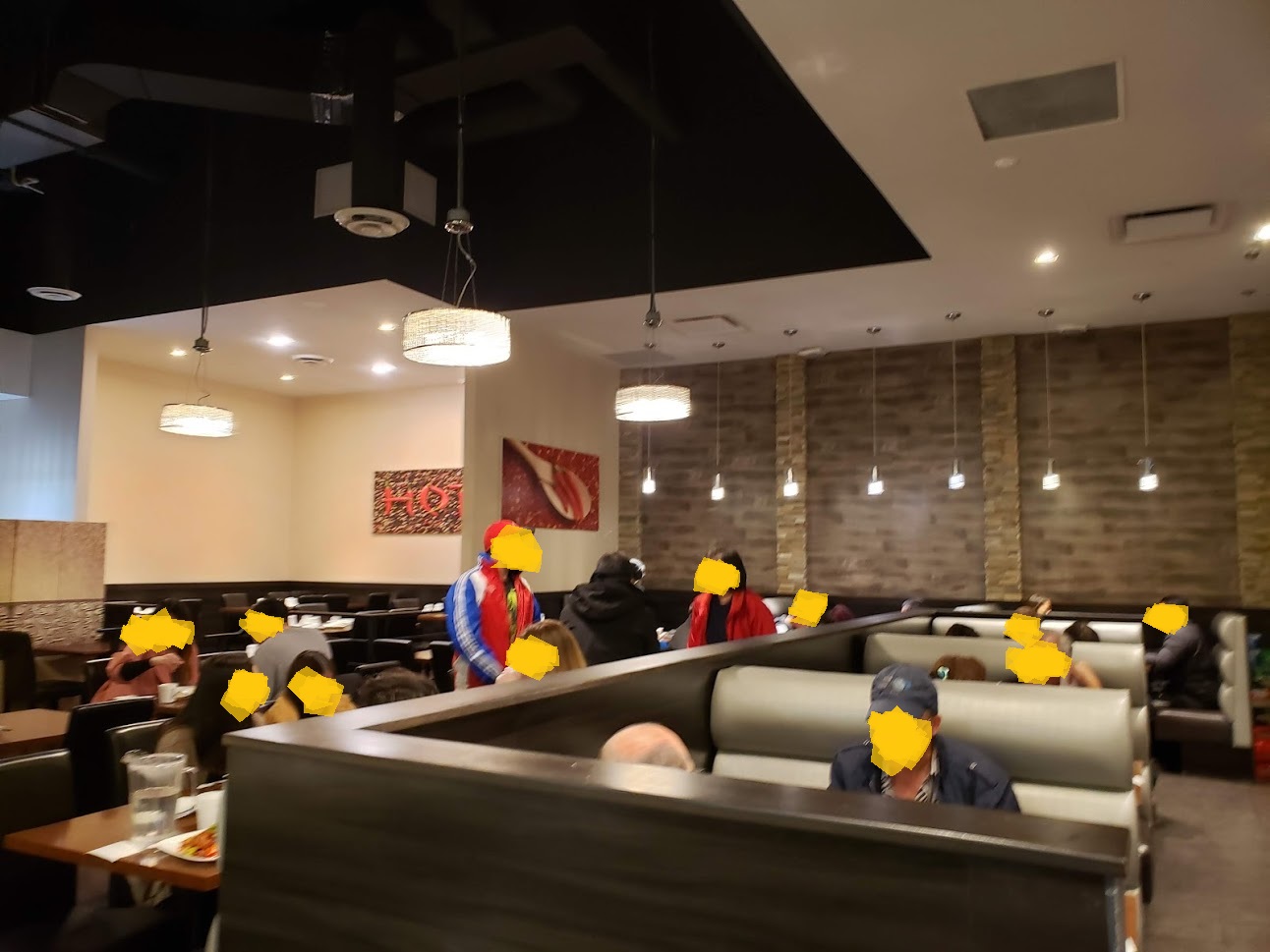 We were expecting the restaurant to be really busy on a Friday night, but surprisingly, it was only half full.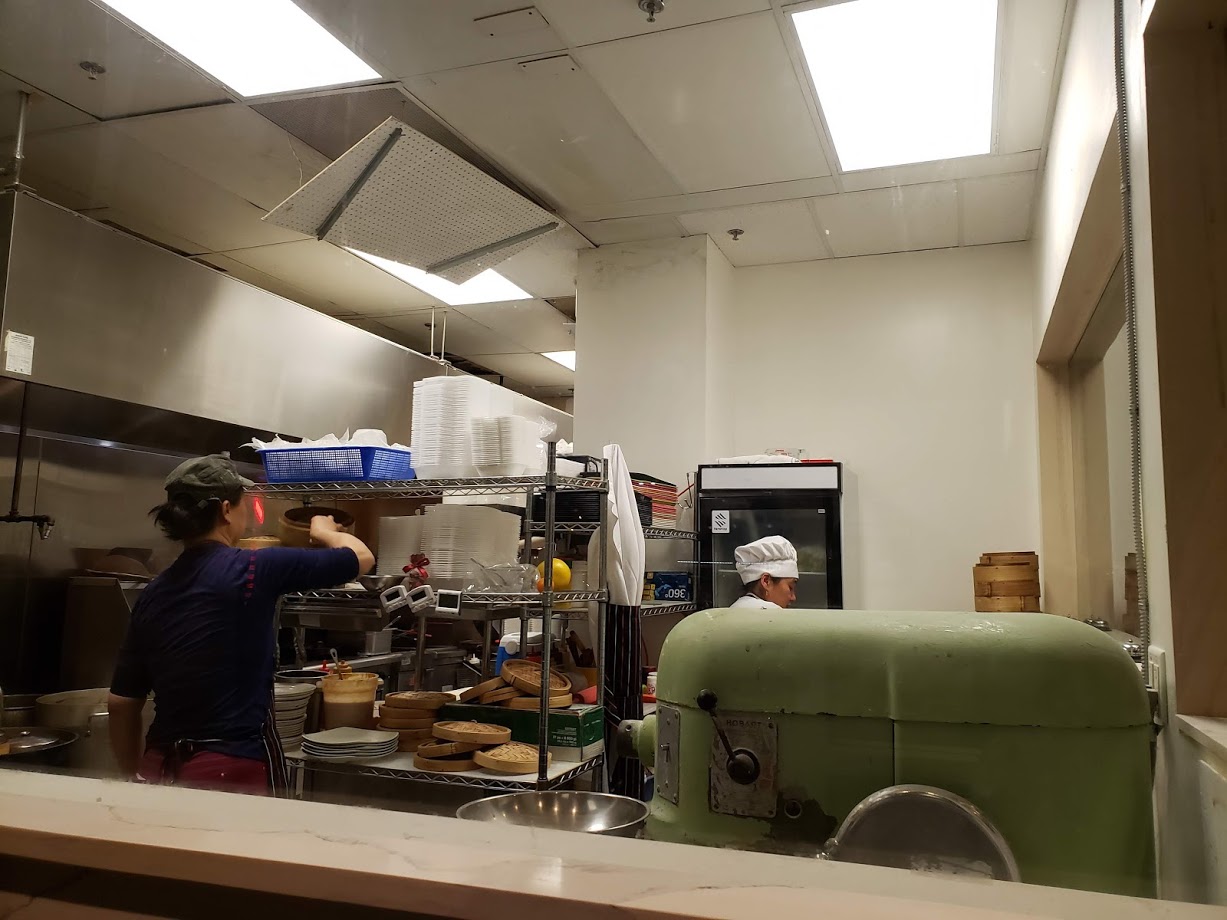 At the entrance of the restaurant, they have a huge window where you can see the noodles and dumplings being freshly made.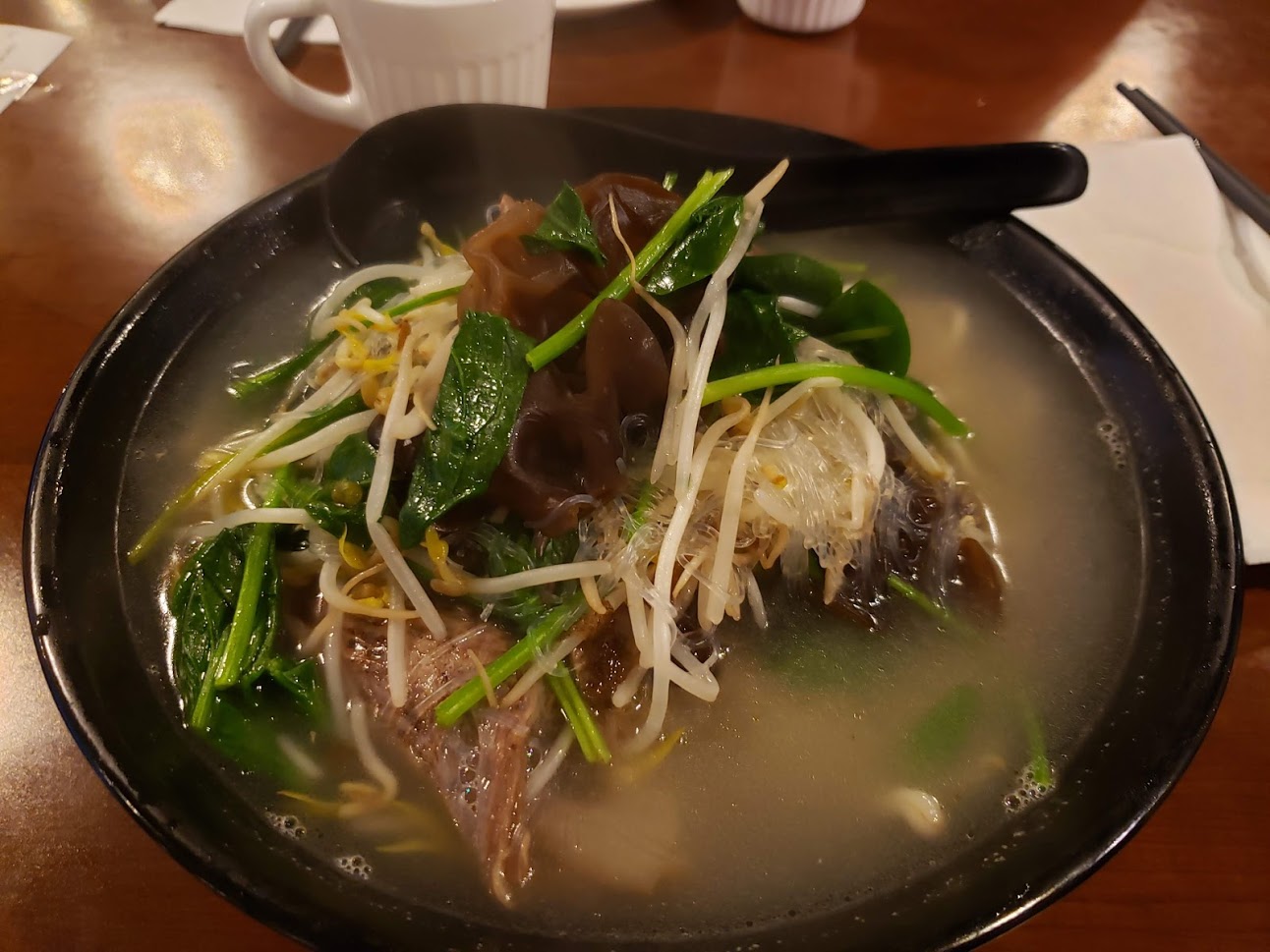 Lan Zhou beef noodle: I was really surprised at how HUGE this portion was! Like seriously, for $7 in 2019… this was an absolutely steal.
Despite it being a huge portion, the soup was virtually tasteless… I know on the menu it said 'clear broth', but it tasted just like boiled water with a hint of vegetable flavour. I had to ask for some salt to give the broth a tiny bit of flavour.
Tasteless broth aside, the noodles were freshly made in-house and yummy. There was a good amount of seasoned 5 spice beef, wood ear mushroom, spinach, and vermicelli. I would have enjoyed it more if the soup had flavour, but still felt satisfied because the beef was good and so were the noodles.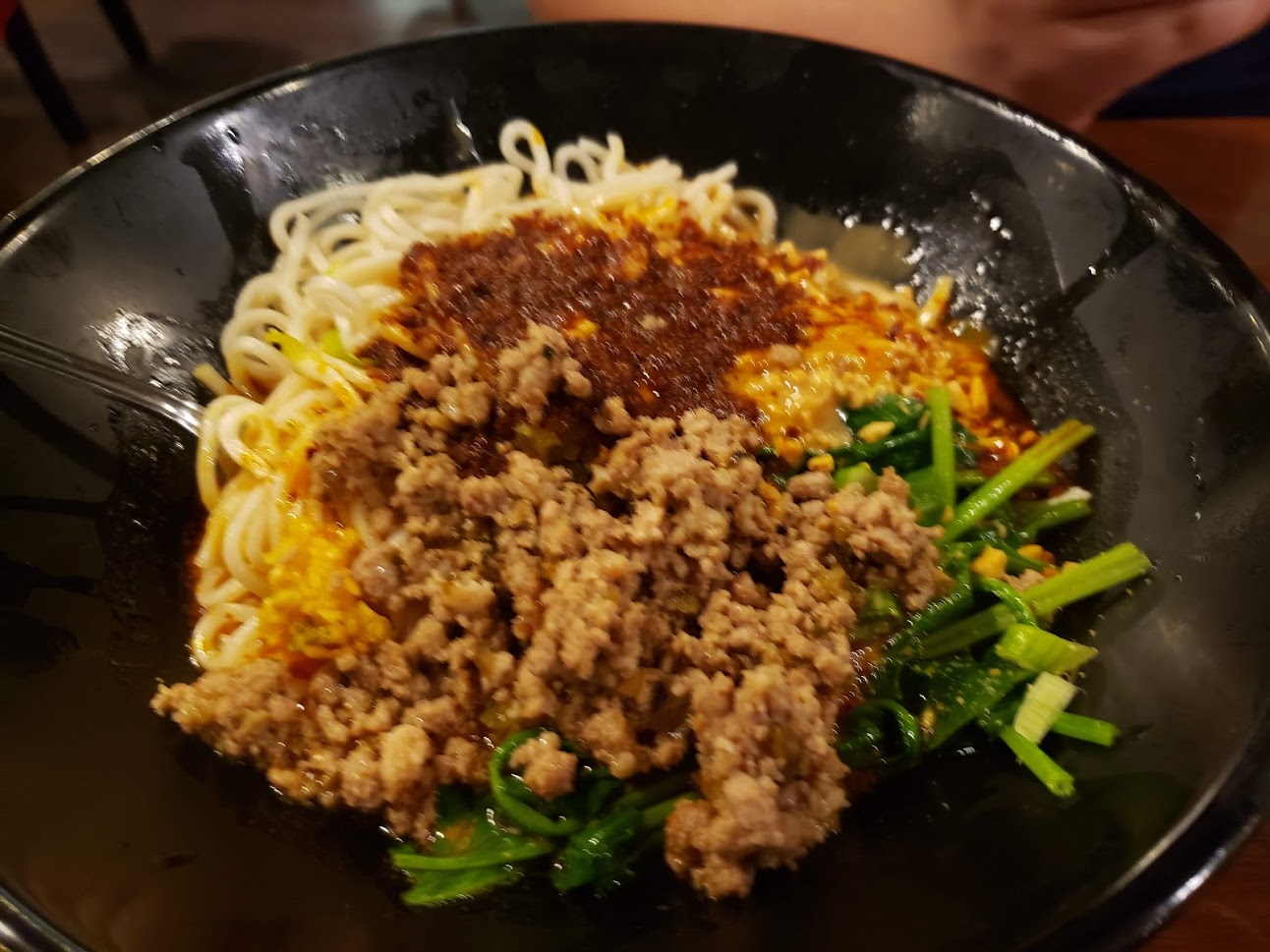 Dan dan noodles: Omg, I didn't realize my photo was blurry >=( Ugh!!! Anyways, the boyfriend enjoyed his dan dan noodles. They packed a good amount of spice and had a decent portion of pork.
For those who don't like preserved veggies, it may seem like their dan dan noodles don't come with it… but we discovered that they were very finely chopped with the pork. Talk about dedication to the chef who chops that up!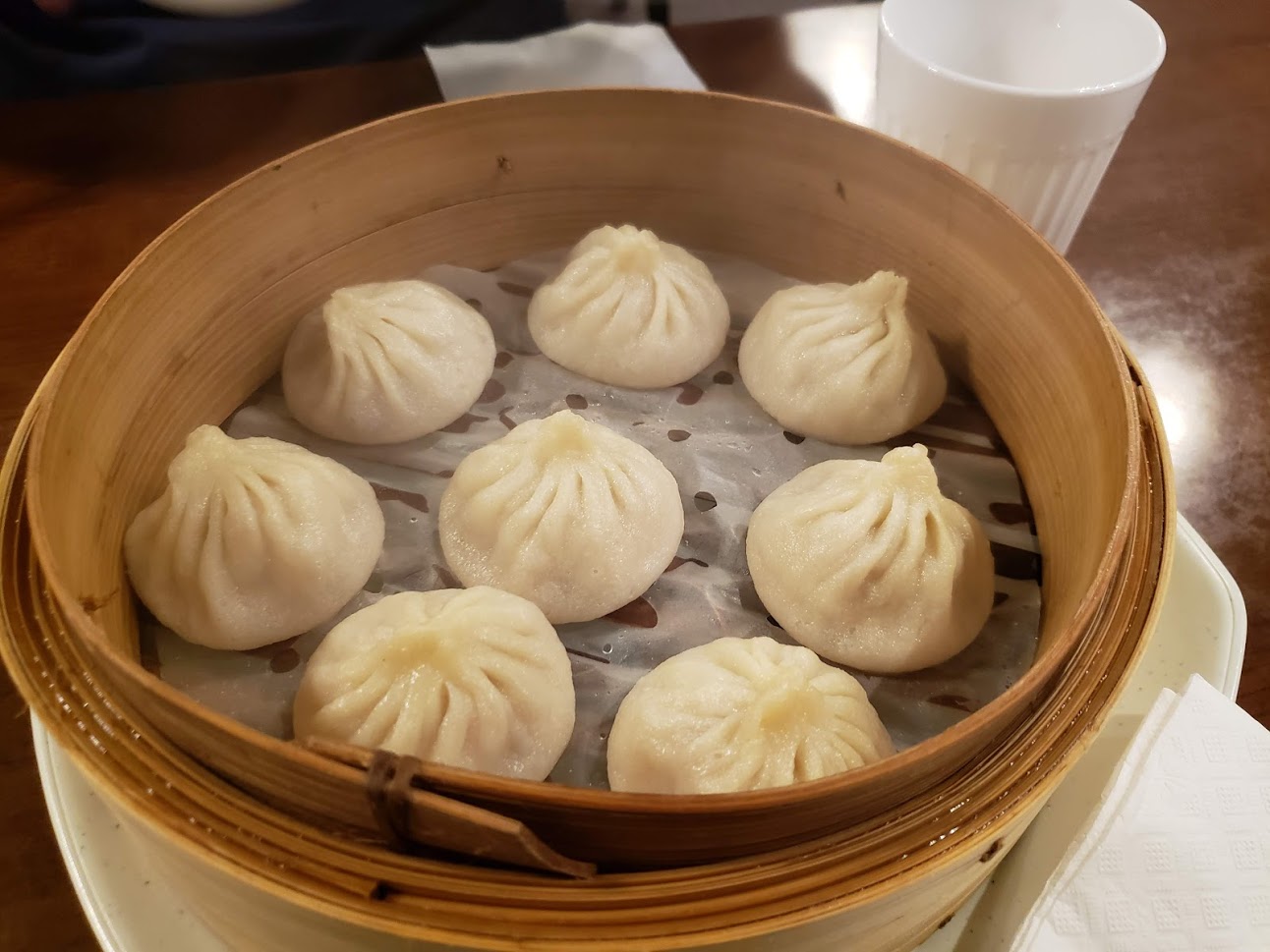 Xiao long bao: The XLB were very juicy and the broth was actually flavourful (unlike my noodle broth). There was a generous filling of pork inside too. The skin to meat ratio was proportionate.
Even though my noodle soup was bland, I wouldn't mind coming back if I was in the area for their XLB. But I wouldn't make the drive out here purposely again.
I would also like to highlight the service that day…. it was really good, for Chinese restaurant standards! All of the servers were really friendly. They came to refill our tea every 5 minutes and were attentive.
The XLB and service made up for the super clear and tasteless noodle broth (and the noodle bowl was pretty cheap so I wasn't upset about it).