Good Day Good Time Tea is yet another addition to Vancouver's rapidly growing bubble tea shops. I can barely keep up with the new shops that are opening! I found out about Good Day Good Time Tea via Maki and Nigiri, who know all the delicious bubble tea places.
This post is the combination of two delivery orders! For the first order, I decided to have a mini photoshoot for these drinks =P. I was bored and in need of some fresh air after not leaving the house for a week.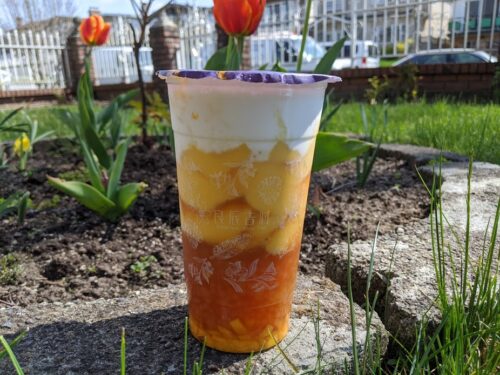 Mango pomelo sago: The mango pomelo sago is one of their new releases. This was the drink that sold me with this place, despite their mix-ups on our other drinks as you'll read about soon.
The mango pomelo sago drink is made with coconut milk. Does it taste as good as it looks? Yes, it does! Fresh mango is used, in addition to fresh pomelo pieces.
The drink is made in layers, with the bottom layer being chopped mango, sago, then fresh mango slush with mango pulp, pomelo pieces, and topped with rich coconut milk. I am not sure how the coconut milk manages to stay on top without mixing into the drink, but it sure makes for a beautiful Instagram shot. Just make sure to mix the drink fully before you drink.
This drink was actually the reason we placed a second order the following week. I found that the drink was a bit better the first time. The pomelo pieces were not ripe enough and too sour on the second visit.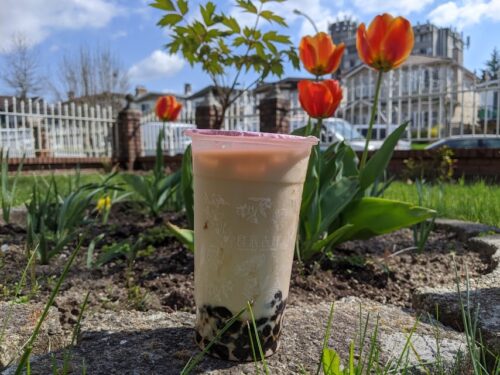 Oolong milk tea: The fiance ordered the oolong milk tea, but unfortunately they messed it up. At least, we are pretty sure they did because if this was their normal flavour, it would be awful!
The oolong milk tea was very watery and unsweetened. In addition, it was not milky at all. We ended up getting a refund for this drink from Uber because it was not drinkable.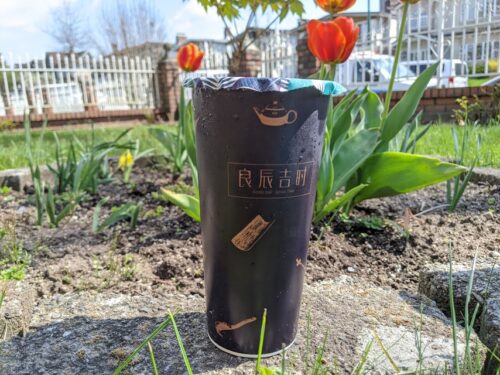 Guava lemonade: To qualify for free delivery, we ordered another drink for later. Well, since the oolong tea was not good, the fiance ended up drinking this instead. The guava lemonade was light, simple and refreshing. Not bad and would order again!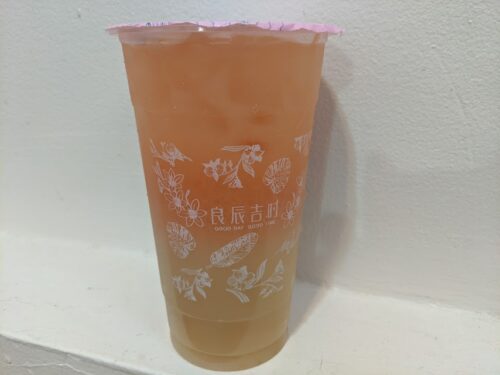 Grapefruit yakult: Another mess up from Good Day Good Time on our second order. We had ordered a strawberry kiwi smoothie, but this was delivered to us instead.
In the end, we didn't really mind because the grapefruit yakult ended up being very tasty. There was a delicious balance of grapefruit and yakult. It was a refreshing drink and took me back to childhood because I used to drink a lot of yakult!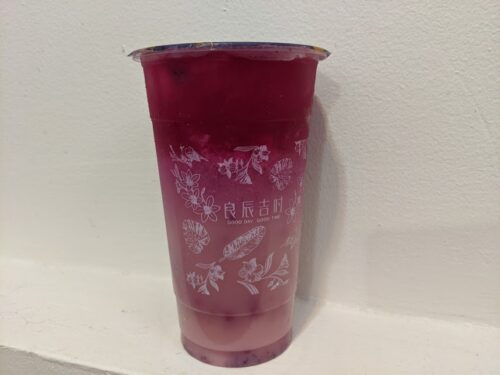 Dragonfruit yakult: The fiance ordered a dragonfruit yakult this time, and they did not screw up his drink again so yay! I haven't seen this on a menu before so I found it unique.
The drink came with dragonfruit pulp and seeds, and you could also taste the yakult. He really enjoyed this drink and it redeemed the messup of the oolong milk tea in the first order.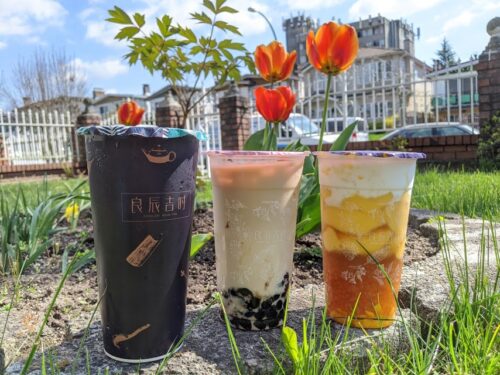 Good Day Good Time could improve on their consistency and organization, but I understand they have only been open for two months, and trying to operate a new shop with COVID-19 must be tough.
Both of our orders had errors, whether they messed up a drink or gave us the wrong drink. However, I am willing to overlook these issues as growing pains, because the mango pomelo sago and yakult drinks were delicious and great quality! We will still be ordering from them and I have trust they will improve.