This summer, Stila has relaunched their Stay All Day foundation. The formula itself stayed the same, but they have repackaged the bottle into an easier center dispensing dish. The previous packaging featured a mini scoop, which Stila decided was a bit too messy.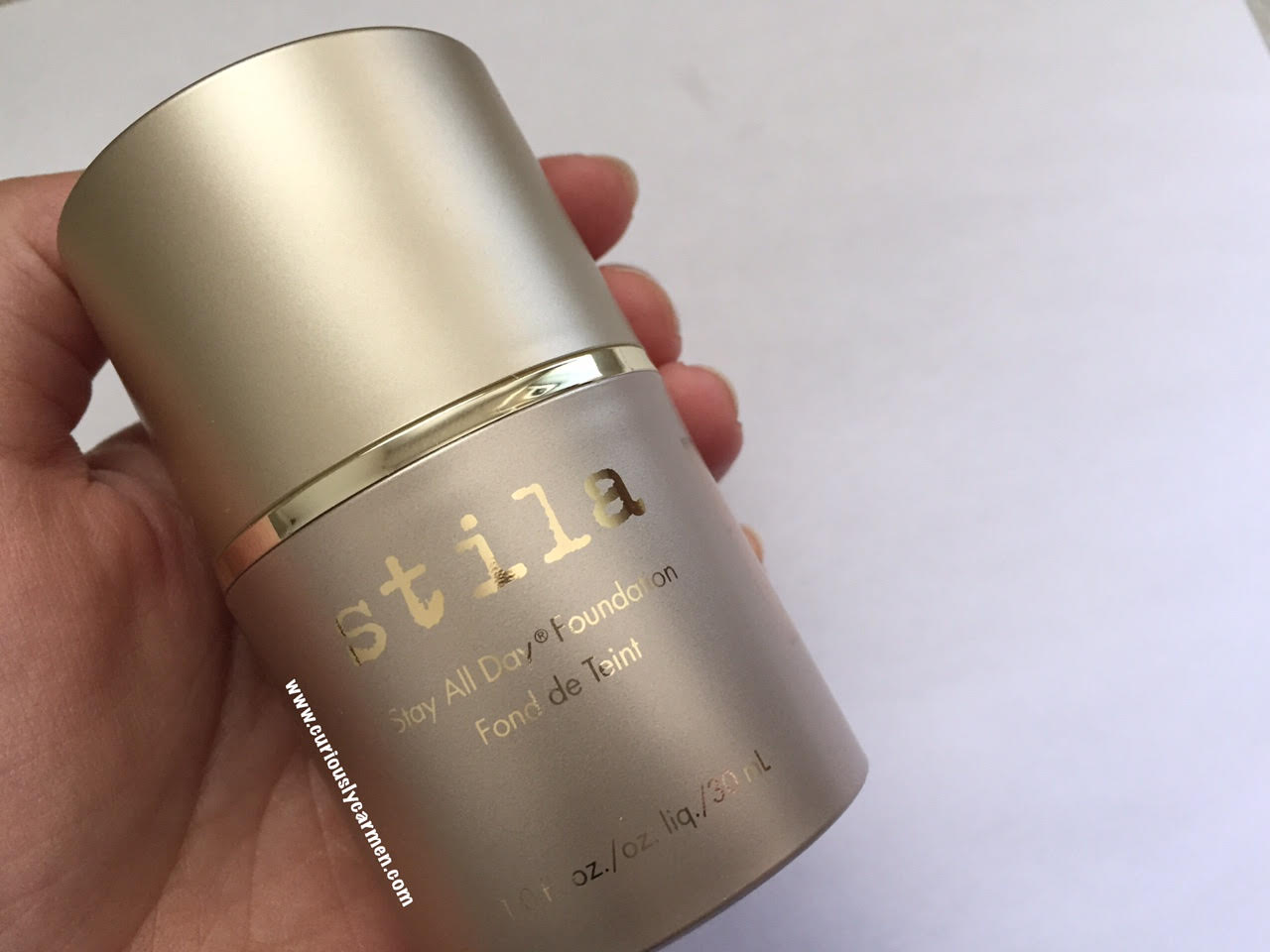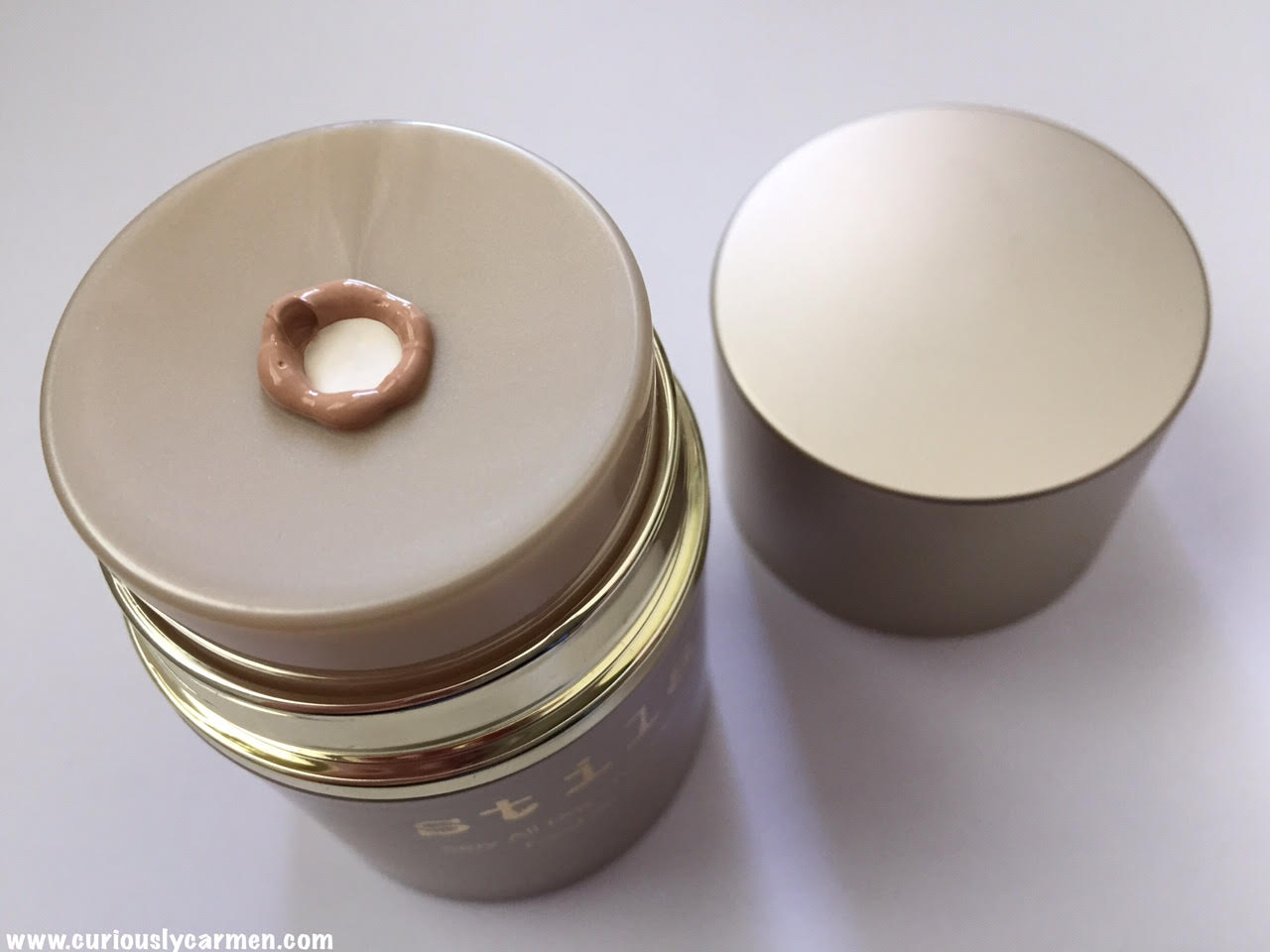 To use the foundation, you simply press lightly on the center plate. Product will come out afterwards in a neat circle, which makes it sanitary as well.
The foundation is a medium to full coverage. I was impressed at the coverage after one pump, but I decided to use another pump because I had this annoying zit on my face that did NOT want to be covered up! But it failed the battle, because this foundation was able to cover it up >=)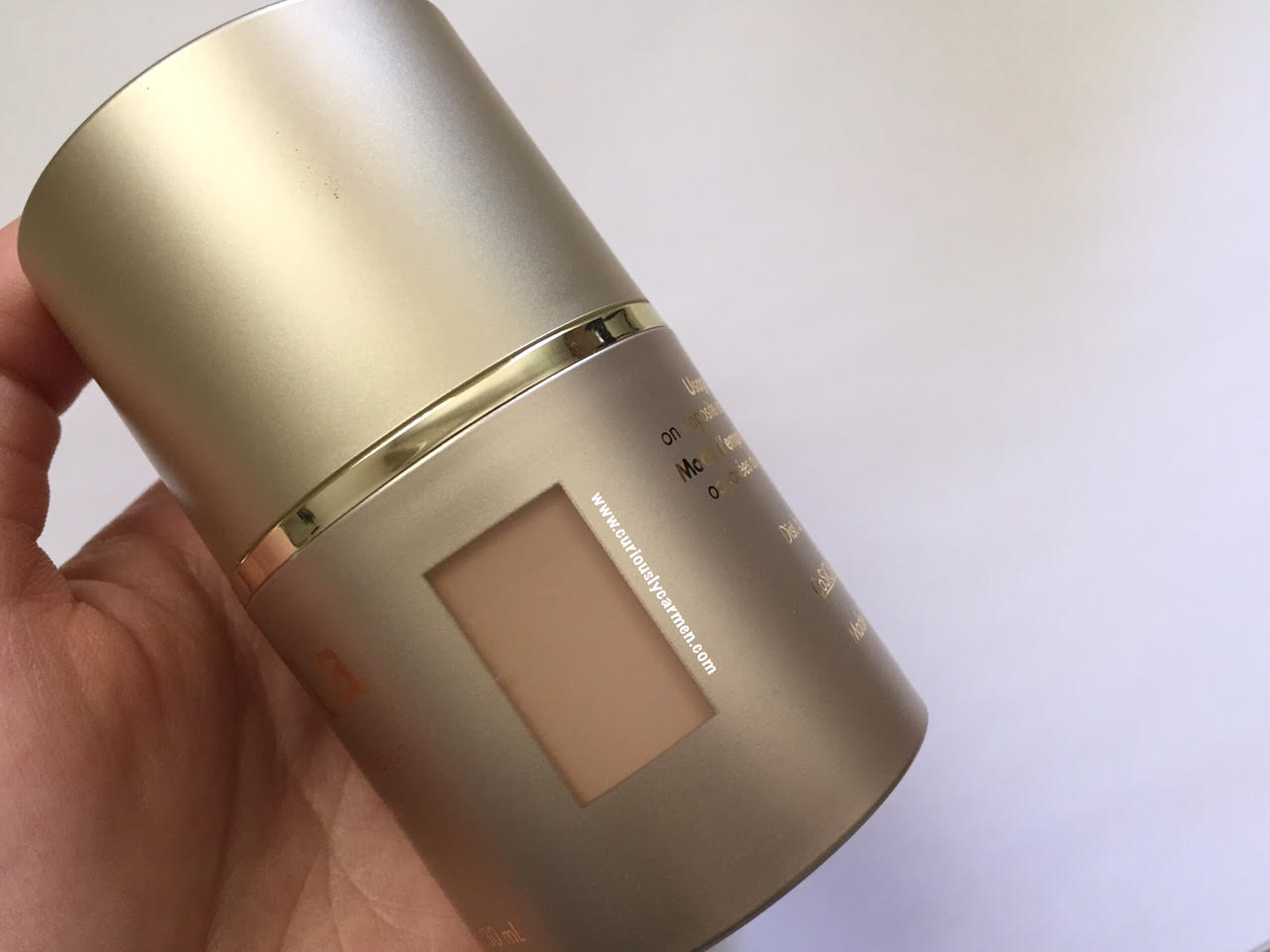 Since the bottle is opaque and you're unable to see the shade, there is a 'window' on the side of the bottle in which you can see the shade.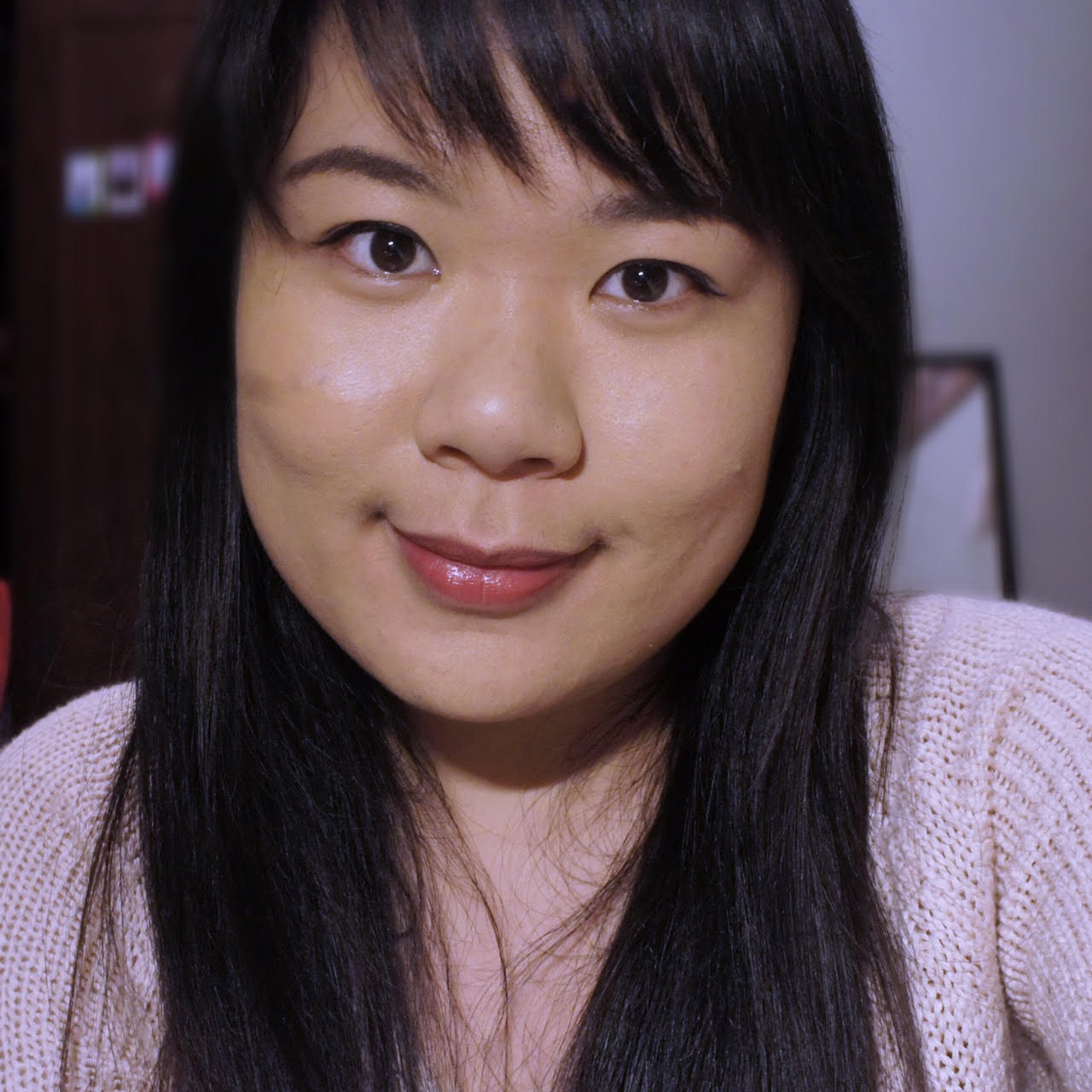 My first impression of the foundation was that I really liked it. I loved the medium coverage and the slightly dewy and sheen finish as you can see in the photo above. Although, the description says it is a matte finish, it was on the dewy side for me. The foundation really smoothed out my skin tone and it still looks pretty natural.
However, after wearing it a few more times after, I've noticed that this foundation does not like to be used in conjunction with other facial products. When wearing this foundation with primer and setting powder as I always do, this foundation looked cakey, dry, and flakey, instead of the nice dewy finish I was used to.
When I wore this foundation again on its own again, I did not have a problem with it being flaky. So, I would only recommend using this product with moisturizer only and no other foundations. I'm glad that this foundation is long lasting even without primer. I really love this foundation and it will be using it as one of my regulars in the future!
I'm curious to see if others with combination skin like myself, or other skin types, found that this foundation didn't mix well with primers and finishing powder foundations? Let me know!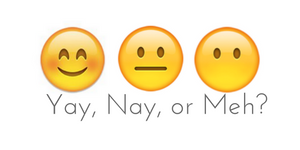 Yay!
Thanks for reading,
Carmen
Media samples featured. Opinions are own.