Mr. Mustache is a cafe across from Metrotown. The cafe used to be Cafe Joie, which I wrote a review on three years ago. I didn't realize that they closed down and got replaced with Mr. Mustache! After a quick Google search, it looks like they opened in early 2018.
There is also a Mr. Mustache location in the Marpole/South Granville area.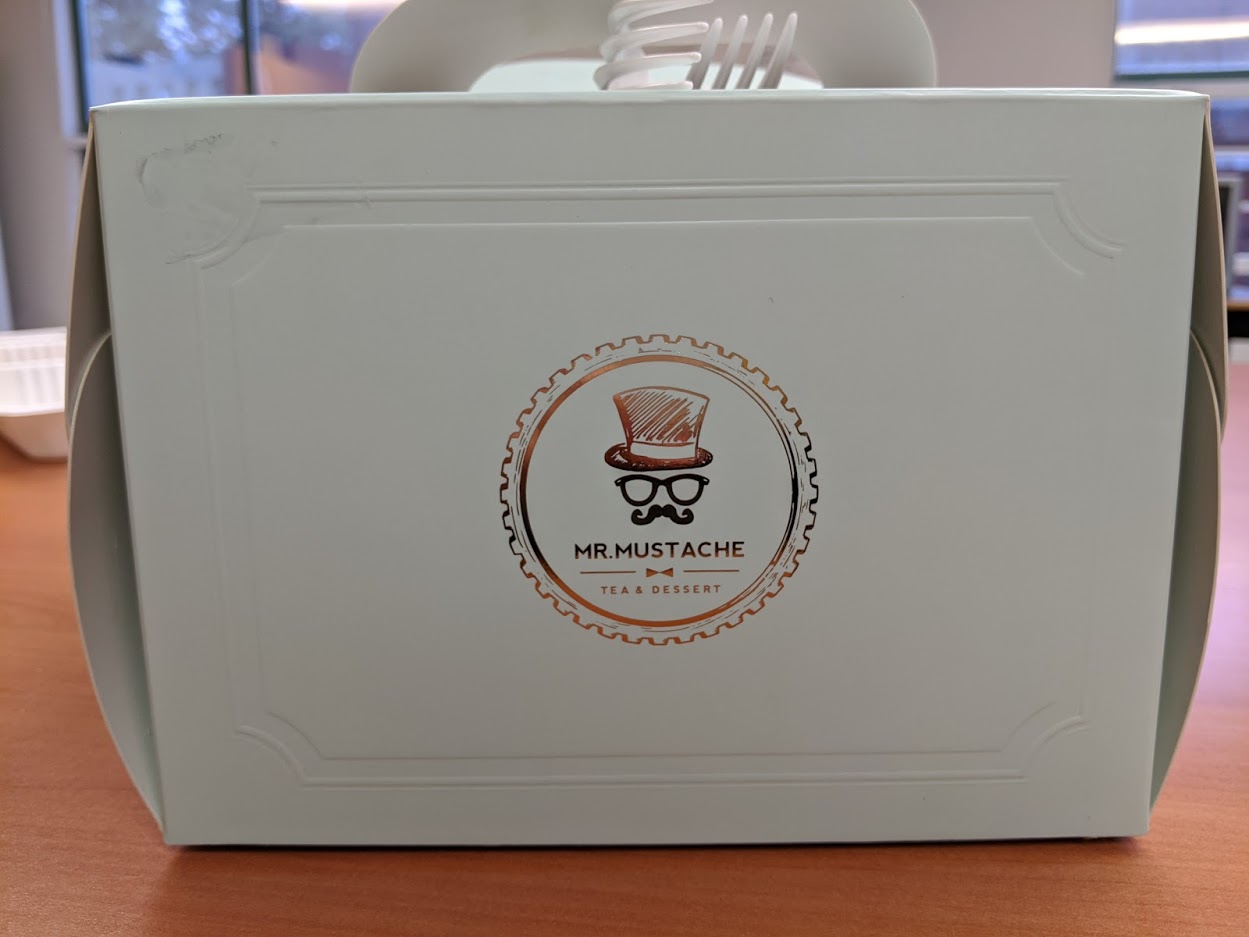 I didn't actually visit the cafe, as these pastries were brought as leftovers from a work event. They seem to be continuing the trend of cute, Instagram worthy food and drinks though!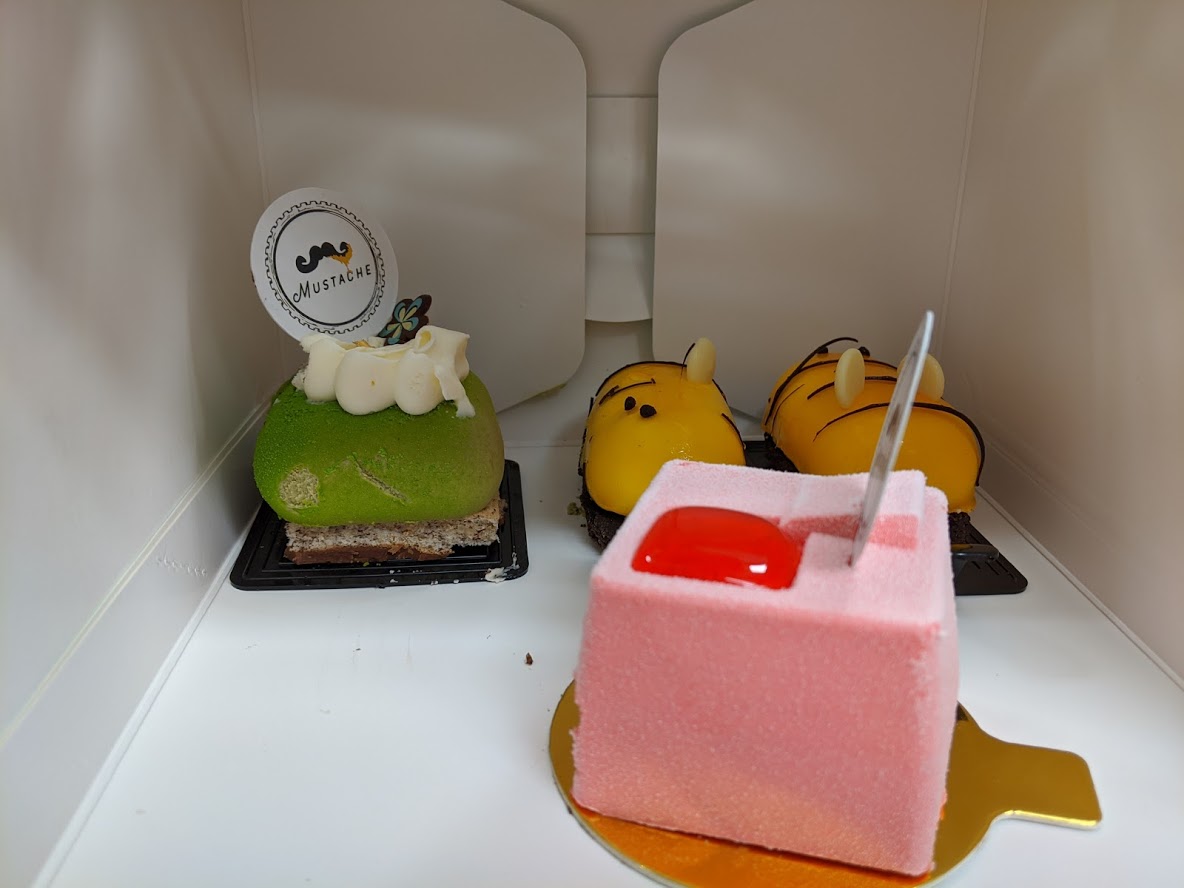 I sampled three of their pastries. The pickiness in me is wishing that I rotated the pink cake so that the Mr. Mustache card is showing!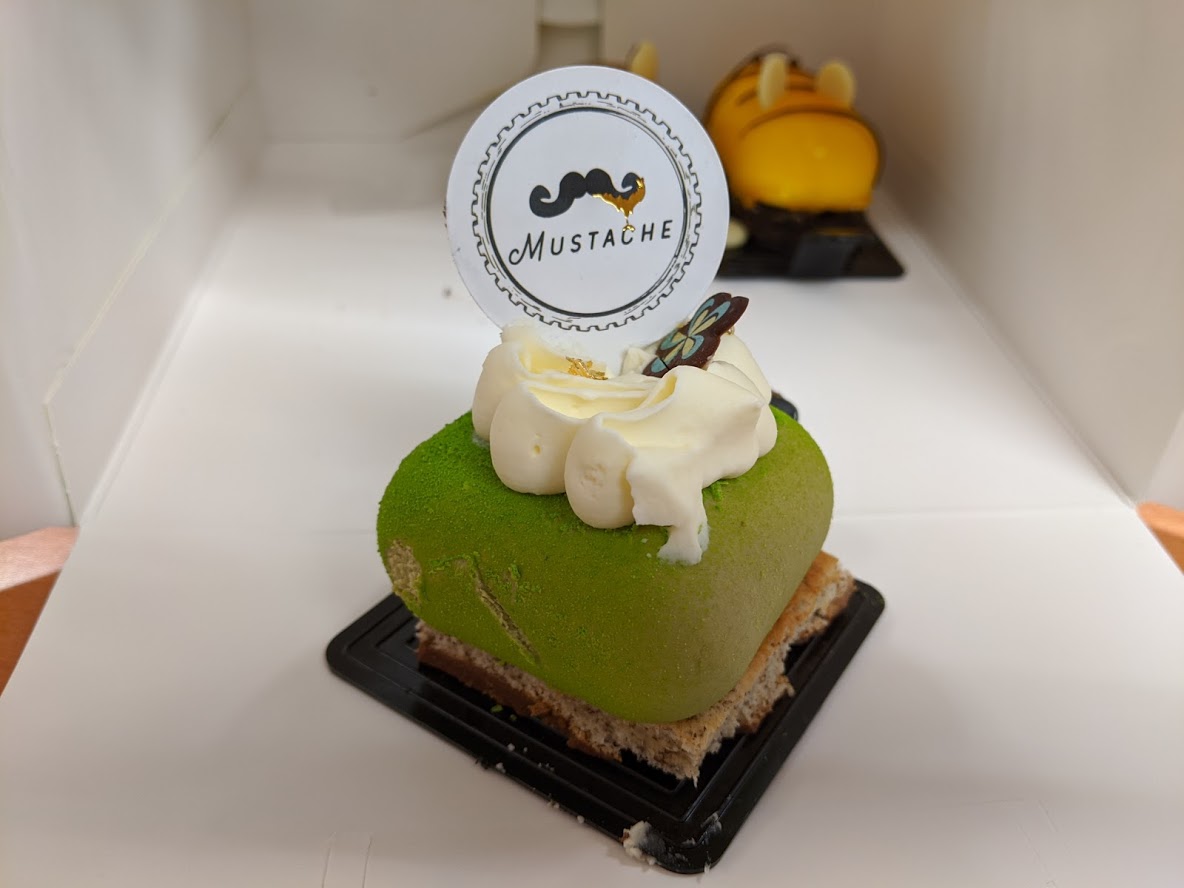 Matcha cake: Starting with the matcha cake, I found this to be delicious. The matcha was earthy but not overpoweringly strong. I would describe this cake to have a light, airy, mousse texture. If you're a matcha fan, I would definitely recommend this delightful slice of cake.
I quite enjoyed this and wish I could have had more than a few bites! But I am very sensitive to caffeine and did not want to risk not being able to sleep, especially since the next slice of cake also contained tea.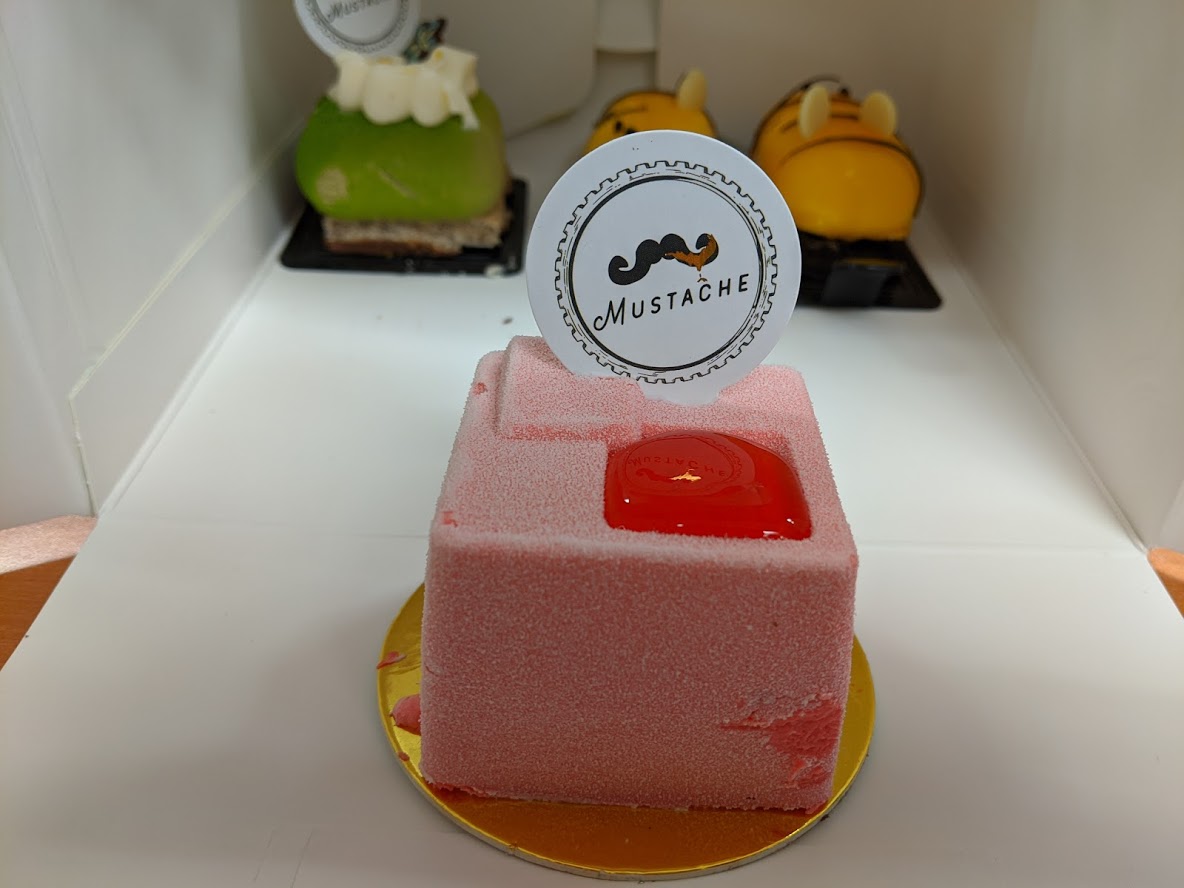 Peach oolong tea cake: I assumed that this would be a strawberry cake. To my surprise after looking up the menu online, it was actually a peach oolong tea cake ! Not many of these out there, so I was quite curious as to how it tasted.
The peach oolong tea cake was delightful and delicious as well! The peach flavour gave it some sweetness and went really well with the oolong tea. It was a very fragrant cake.
It tasted exactly like a peach tea, which was interesting to me! I really like Teavana's peach tranquility tea so this slice reminded me of that. There was also some hidden real peach slides inside the cake.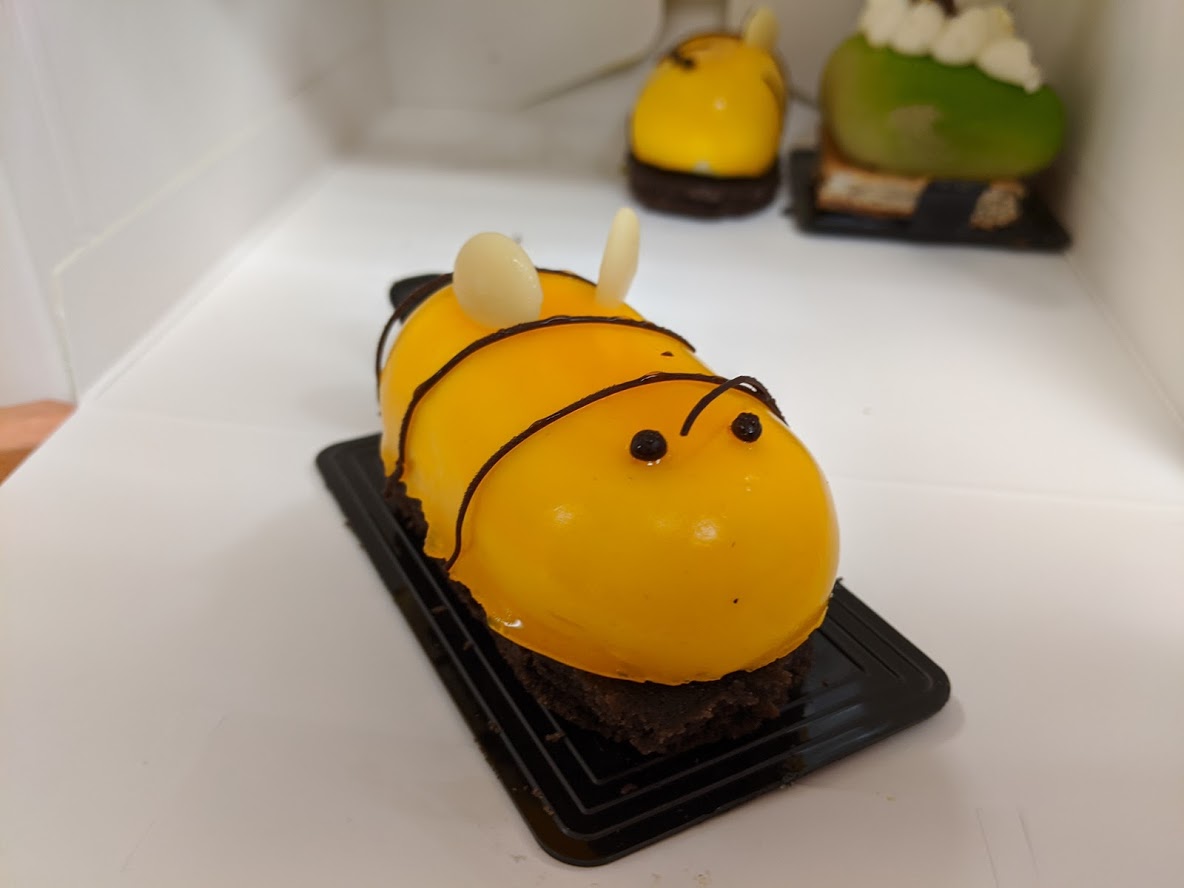 Cheesecake: Last but not least, the bumblebee cheesecake! The cheesecake was made Asian style, meaning that it was also light and airy… but not as light as Uncle Tetsu's. This was very enjoyable to eat as well!
A thin layer of jelly glaze on top allowed for the cute bumblebee design! I thought it would be mango or passionfruit, but it was just a plain, sweet glaze.
I'm not sure if this is because I had the cake a day after, but the glaze did not stay on the cheesecake. The whole layer of jelly glaze peeled off when I tried to get a bite the cake. It wasn't a big deal because it was still delicious, but it made it a tad bit messier to consume.
All in all, trying these three pastries made me want to visit the actual store. You could taste the quality in the cakes and they have a cute factor as well!
An interesting thing to note about Mr. Mustache is that they are open until 12am. They probably get a lot of students cramming for exams here. Well, if you're craving desserts at 11pm, you know where to go!