I have been itching to travel, as I have not gone on a plane since 2017! I also miss writing travel posts, so I recently dug out my New York City itinerary from my files. I realized I never shared my itinerary, although there were quite a few posts on specific attractions and restaurants (which I will link)!
I created this itinerary based on a first timer's experience, so it covers most of the quintessential, must visit New York City tourist spots.
The takeaway from this post is how to spend your time efficiently so that you can make the most out of your 5 days! When planning, I decided to focus on specific neighbourhoods each day, so that my mom and I would not be wasting time going across the city after each attraction.
Day 1
Neighborhood: Time's Square (ish)
Attractions visited: Time's Square, Grand Central Station, Hershey's Store, M&M's store, The Morgan Library, TKTS ticket booth
Food: Ippudo Westside Ramen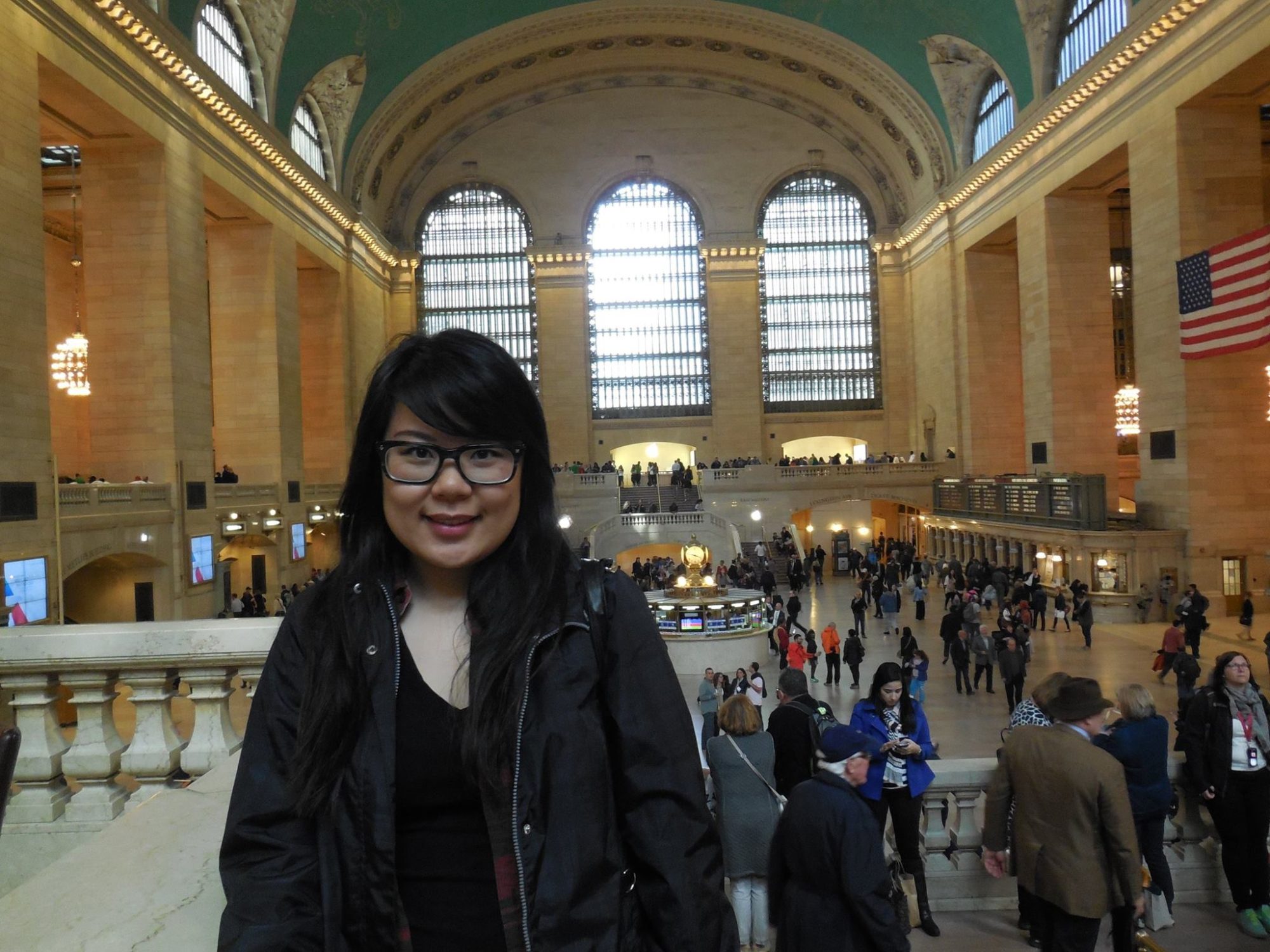 After my mom and I landed, we took the subway from JFK and stopped at Grand Central Station before checking in at our Airbnb. We had a red eye flight so took a must-needed nap before heading out in the late afternoon.
We started off with a visit to The Morgan Library, which I would recommend if you're a history/classical lover. Then, we had a delicious dinner at Ippudo Ramen and headed off to Times Square, which is worth visiting at least once. It is a overwhelming spectacle of bright lights and consumer culture at its finest.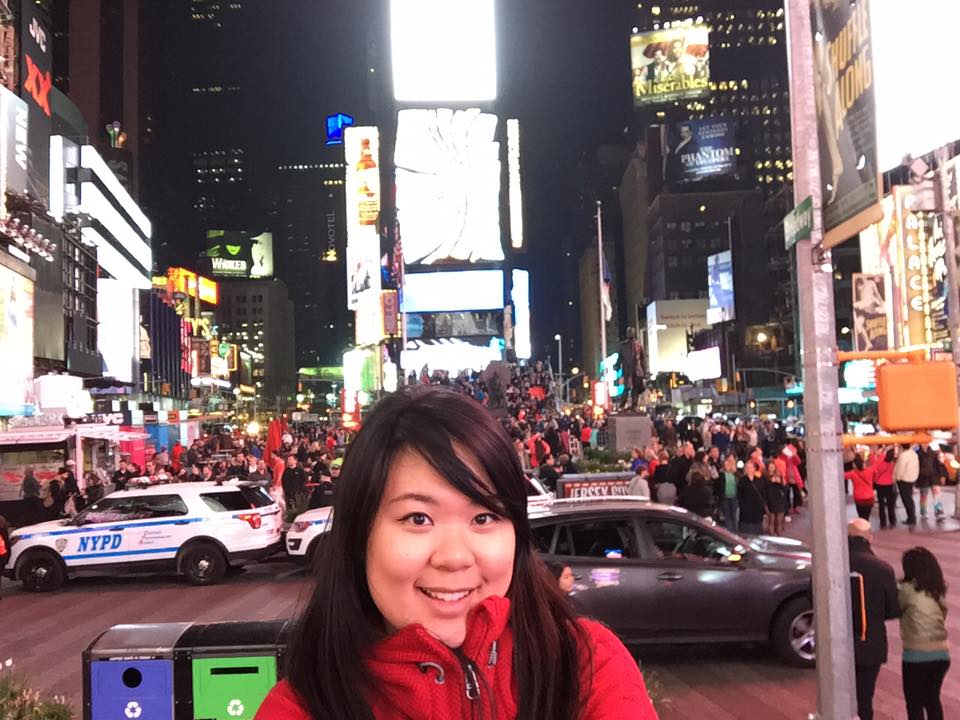 We also checked out the flagship Hershey's and M&M stores there.
Tip: I would highly recommend lining up at the TKTS ticket booth for discounted Broadway shows. We waited about 45 minutes in line in Times Square, but it was so lively and full of sights that the wait was not bad at all. We ended up getting Broadway tickets to the Matilda show for 50% off!
Day 2
Neighbourhoods: Lower Manhattan, Chelsea, Broadway Show
Attractions visited: Staten Island Ferry (free view of the Statue of Liberty), Battery Park, 9/11 Memorial, Century 21, Chelsea Market, Highland Park, Broadway show
Food: Chelsea Market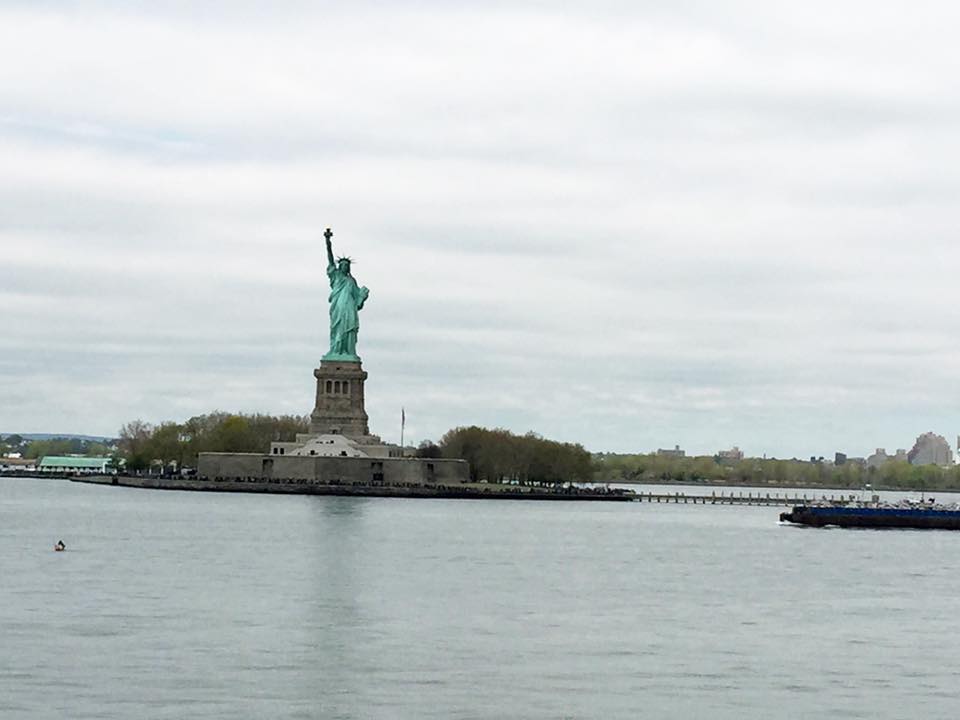 We started the day by riding the free Staten Island ferry roundtrip, which gives you a beautiful view of the Statue of Liberty! Then, we walked around Battery Park where the pace was slower and quieter. We then walked up to the 9/11 Memorial site and visited the museum, which was very somber and saddening. From there, we walked a few blocks into the Financial District/Wall Street and shopped around Century 21, a department store with great prices!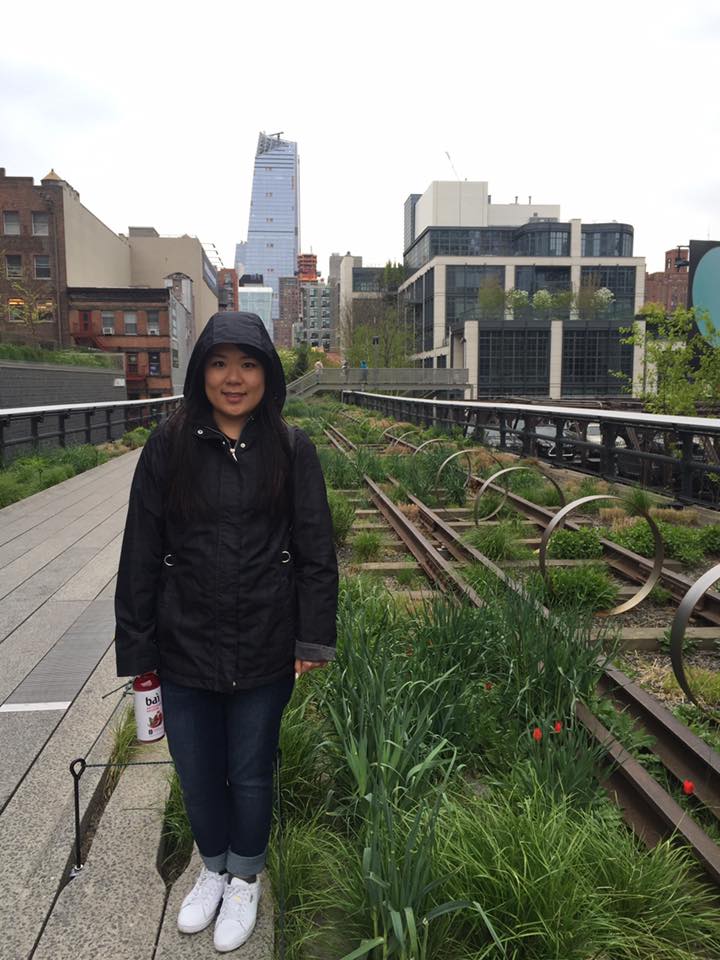 Then, we took the subway to Chelsea Market and walked to High Line Park. I really enjoyed High Line Park, it was peaceful and quiet but you were still able to see the sights of the city. It was a great place to people watch.
We walked along the whole path and ended up in the Broadway district, where we ended the night watching Matilda on Broadway! It was one of my favourite movies growing up and the show did not disappoint at all!
Day 3
Neighbourhoods: Midtown, Upper East Side
Attractions: Central Park, The Met Museum, Empire State Building
Food: Blue Dog Cafe, Candle 79, Five Senses Korean Restaurant
For our third day, we started off bright and early with the Empire State Building to avoid line ups. After taking in the views, we went to Central Park and spent a couple of hours strolling around and taking photos and stopped at Blue Dog Cafe for lunch.
Then, we went to the Upper East Side for the Met museum and Candle 21, a delicious vegan restaurant. We walked around Upper East Side after, marveling at the apartments and went into a few shops.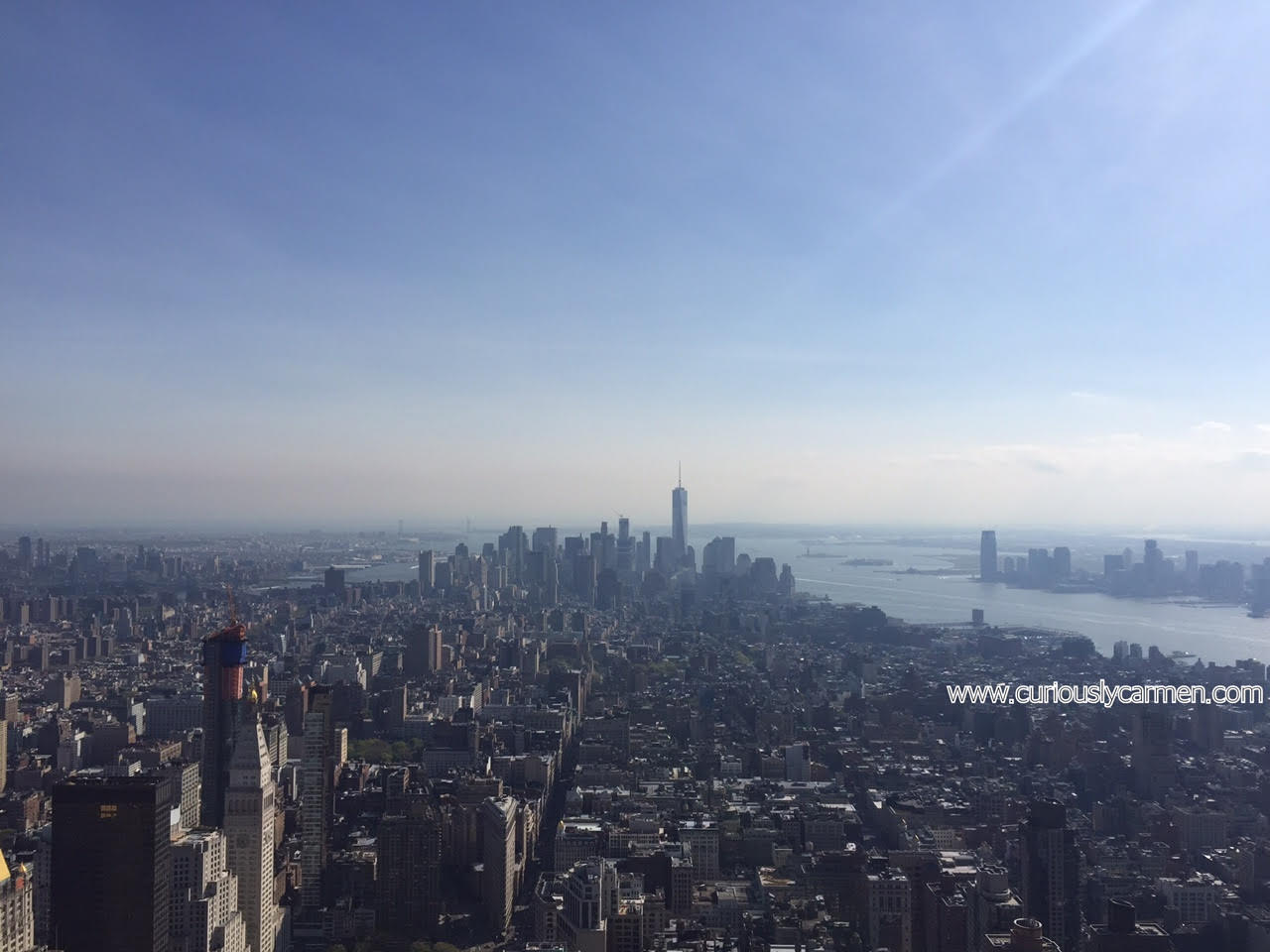 Since we had the cityPASS which came with a day and night visit of the Empire State building, we topped off the night with Korean food nearby and then a night view from the Empire State Building.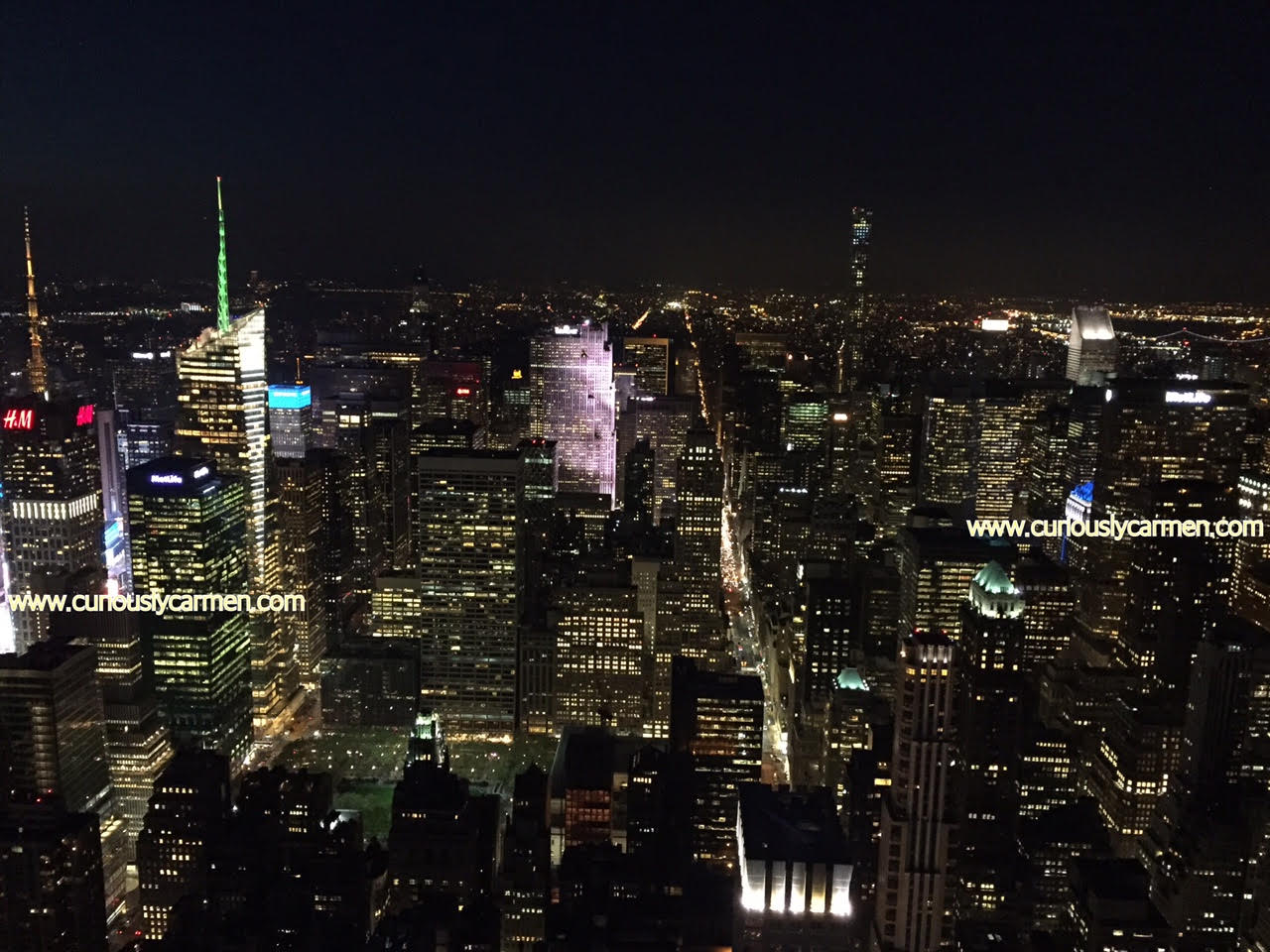 Day 4:
Neighbourhoods: Midtown, Upper West Side, Hudson River
Attractions: Rockefeller Center, American Museum of Natural History, Circle Line Sightseeing Cruise
Food: Del Frisco Steakhouse, Totto Ramen
Can you tell I like views? We had an early start to beat the lines at Top of the Rock although tbh, either Empire State/Top of the Rock would have been fine, no need to have gone to both. After that, my mom and I splurged a little and went to Del Friso Steakhouse where we felt slightly out of place with all the fancy corporate people in their suits.
Then, we walked around the American Museum of Natural History, which was not as boring as I thought it would be. We walked around Upper West Side for a bit and then walked over to the piers along the Hudson River for our sightseeing cruise! This was the only professional tour we did on the trip, and it was really enjoyable!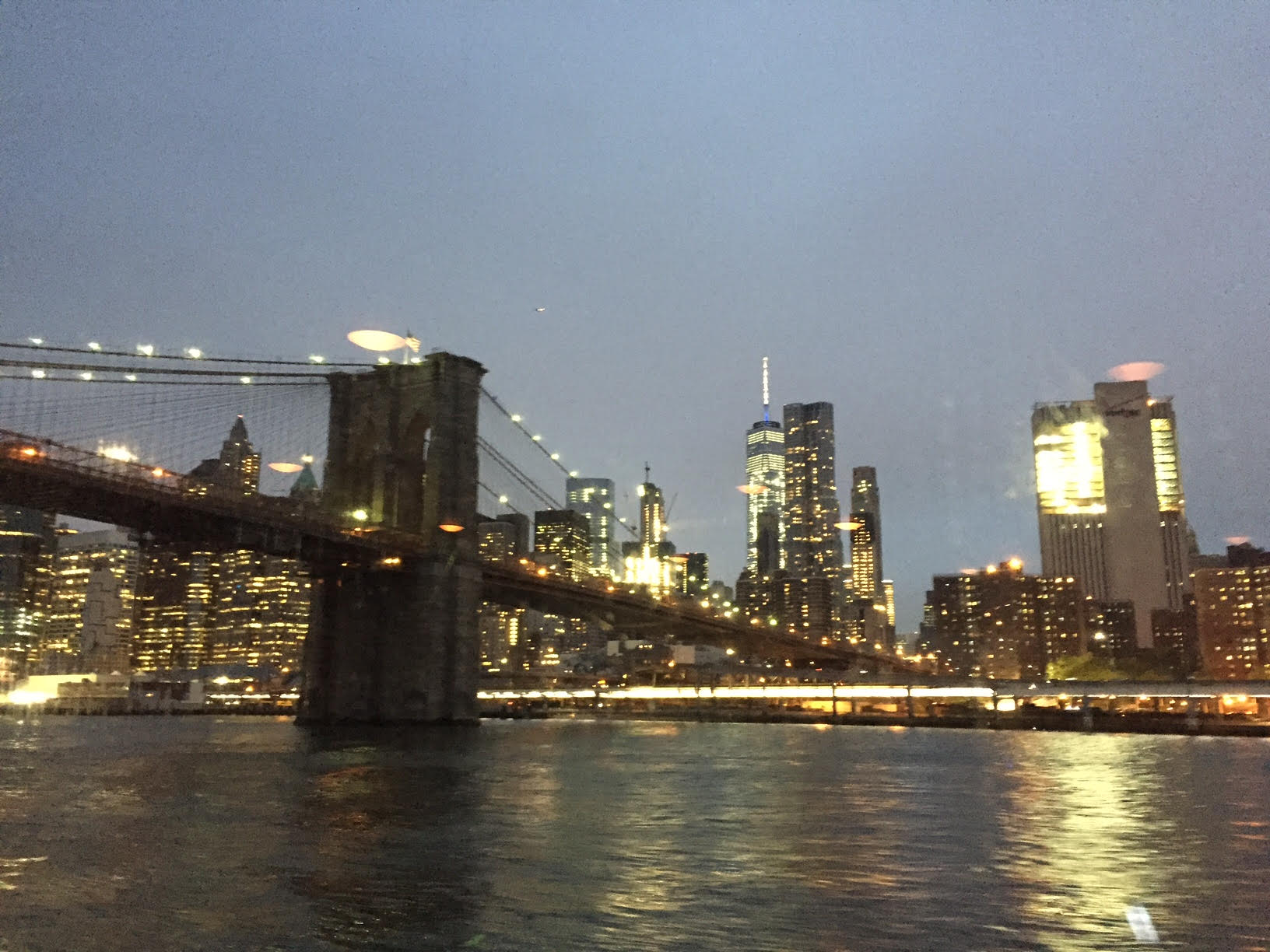 The round trip boat cruise did a U shape around the lower part of NYC, passing the Statue of Liberty, and going under all 3 bridges and then came back to the pier. After this, we went to Totto Ramen for a late night dinner which was sooo delicious.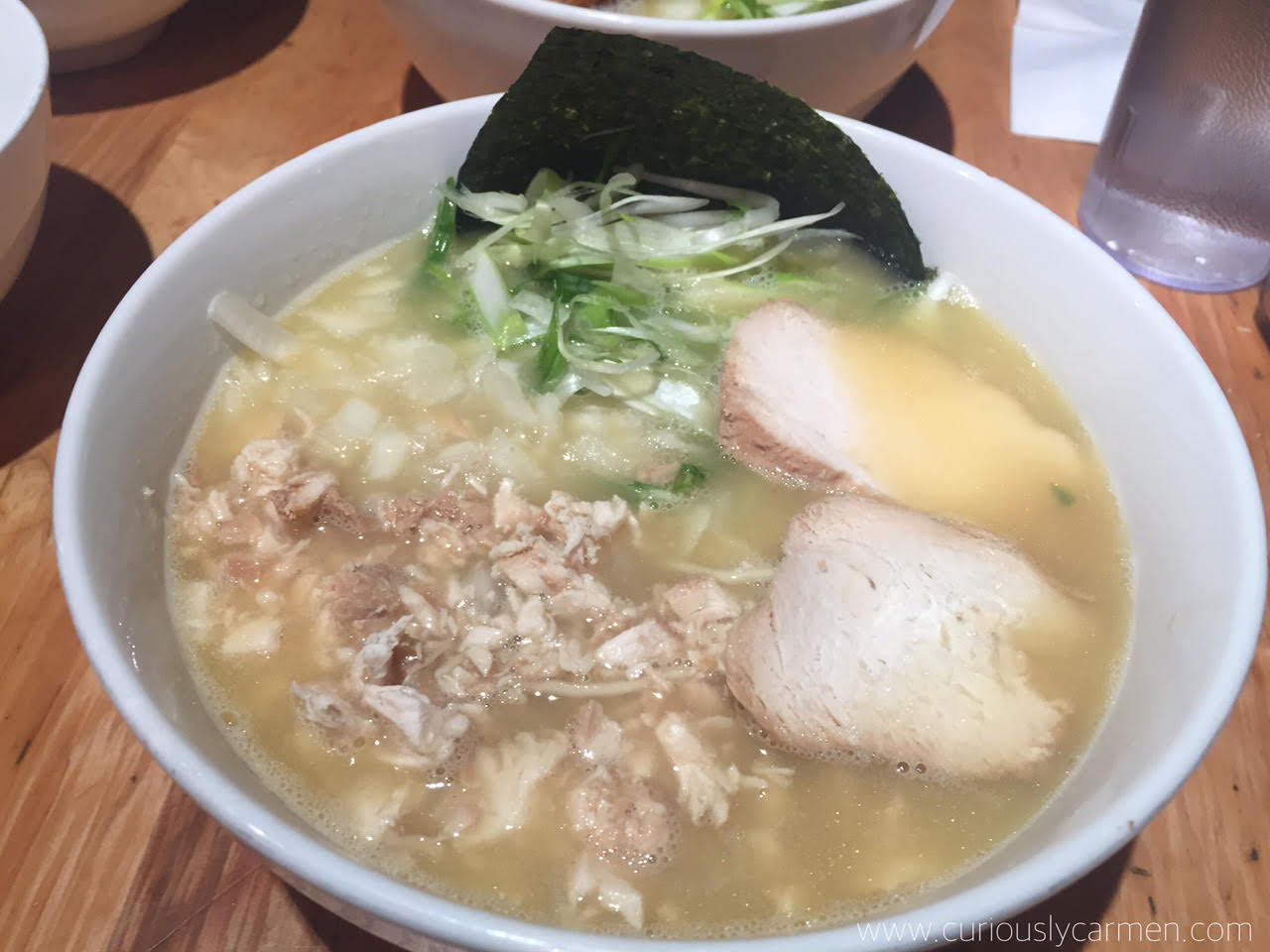 Day 5:
Neighbourhoods: East Village, Chinatown, Brooklyn
Attractions: Brooklyn Bridge
Food: Tasty Handpulled Noodles
For the last full day, we checked off the Brooklyn Bridge on our list! We slowly made our way there, discovering a delicious hole-in-the-wall noodle joint in Chinatown, Tasty Handpulled Noodle in the process.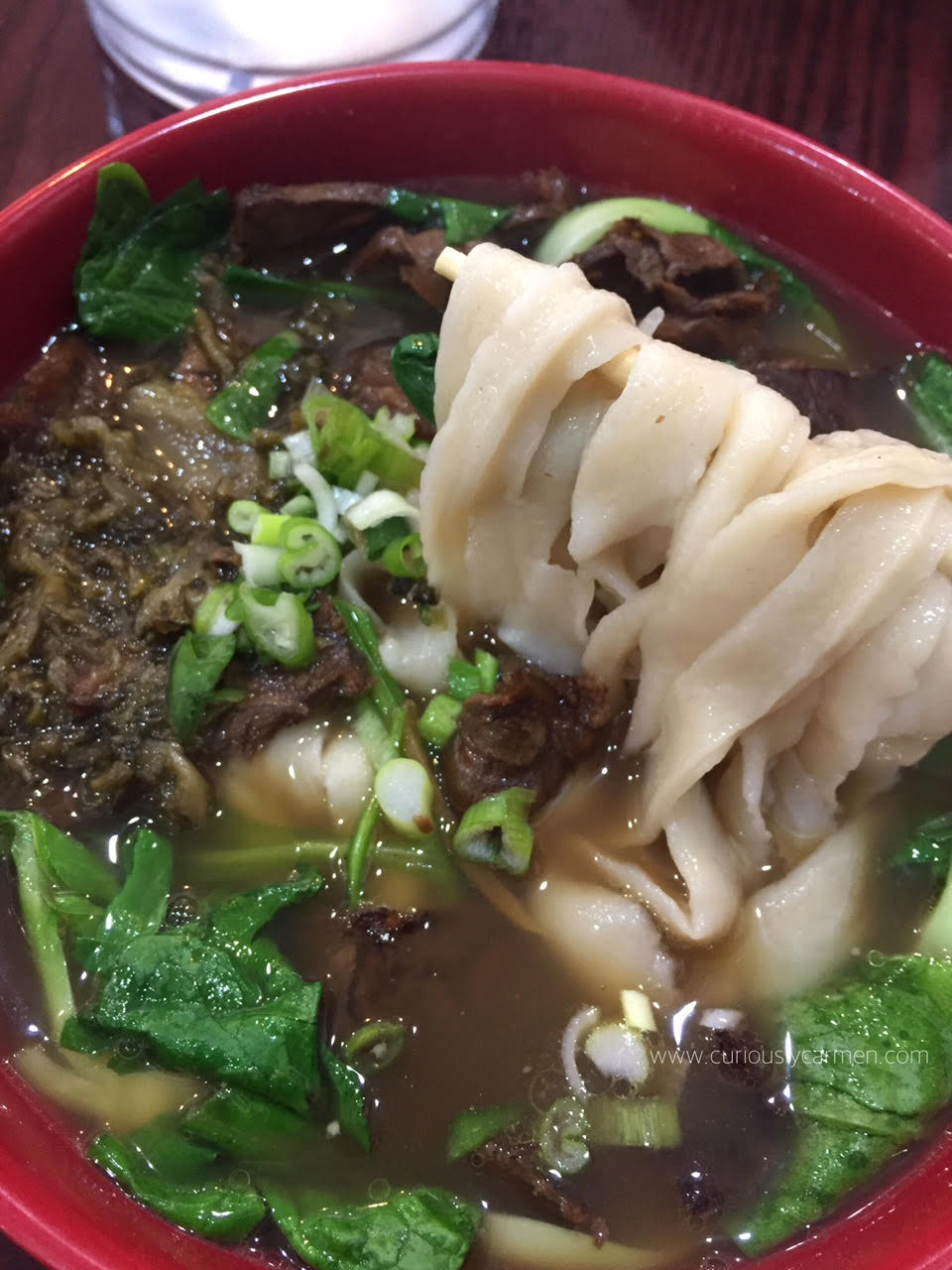 By the time we made it to the Brooklyn Bridge, it was packed and so busy! We were originally going to walk across the whole bridge, but it was so full of people and noisy from the roaring traffic below, that we decided not to. We just walked around the area, and slowly wound up in East Village. It was a nice, slower paced day compared to all the sightseeing we did in the past 3 days.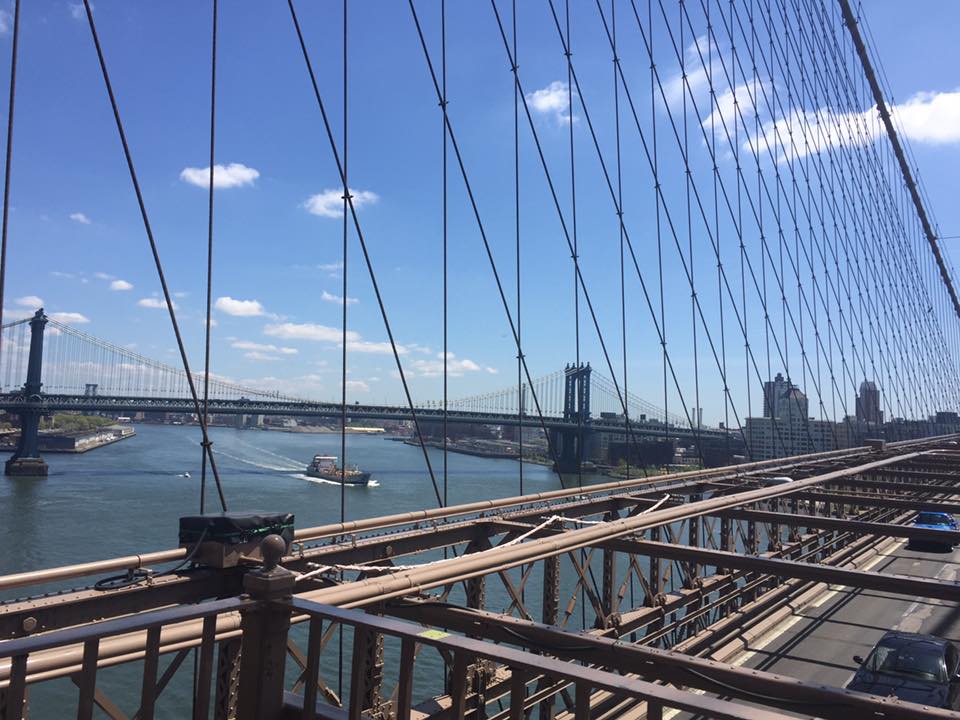 We did stay an additional day, but we just mainly walked around Times Square, bought souvenirs, and checked out Ripley's Believe it or not museum before taking the subway to the airport in the late afternoon. It was a fun filled 5 days and NYC has left a positive impression on me!
Check out the hyperlinks in the post to read detailed reviews on the restaurants or attractions!