Whitby's Coffee House is one of the many cafes along the main street by White Rock pier. After having lunch at The Boathouse a couple of blocks away, I was feeling like some dessert.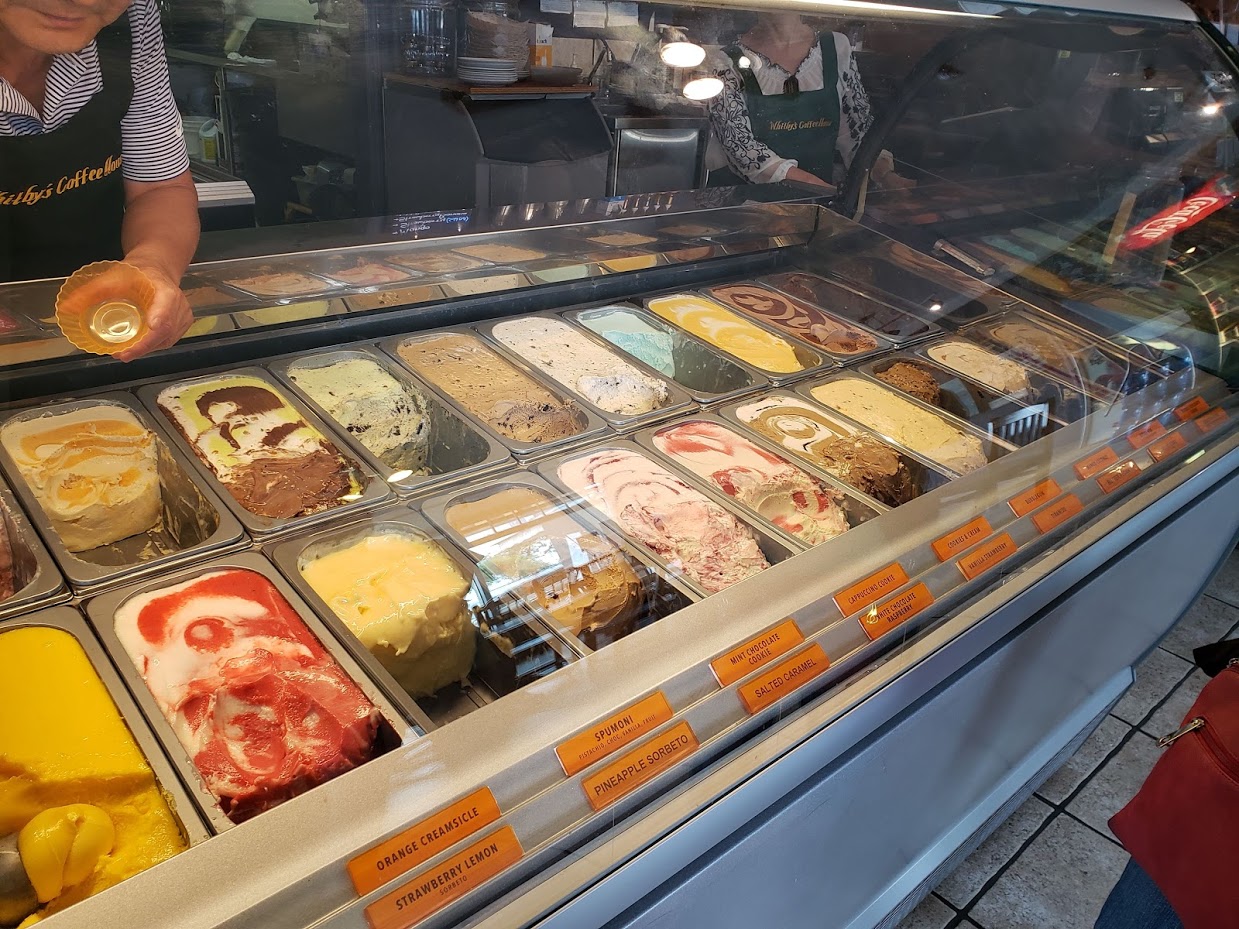 My parents and the fiance wanted dessert initially too, until they finished their lunches at The Boathouse and decided they were all too full.
I didn't really have a preference to which cafe/gelato place, so we randomly walked into this one on the way back to the car. There are seriously so many places to pick from within the few blocks!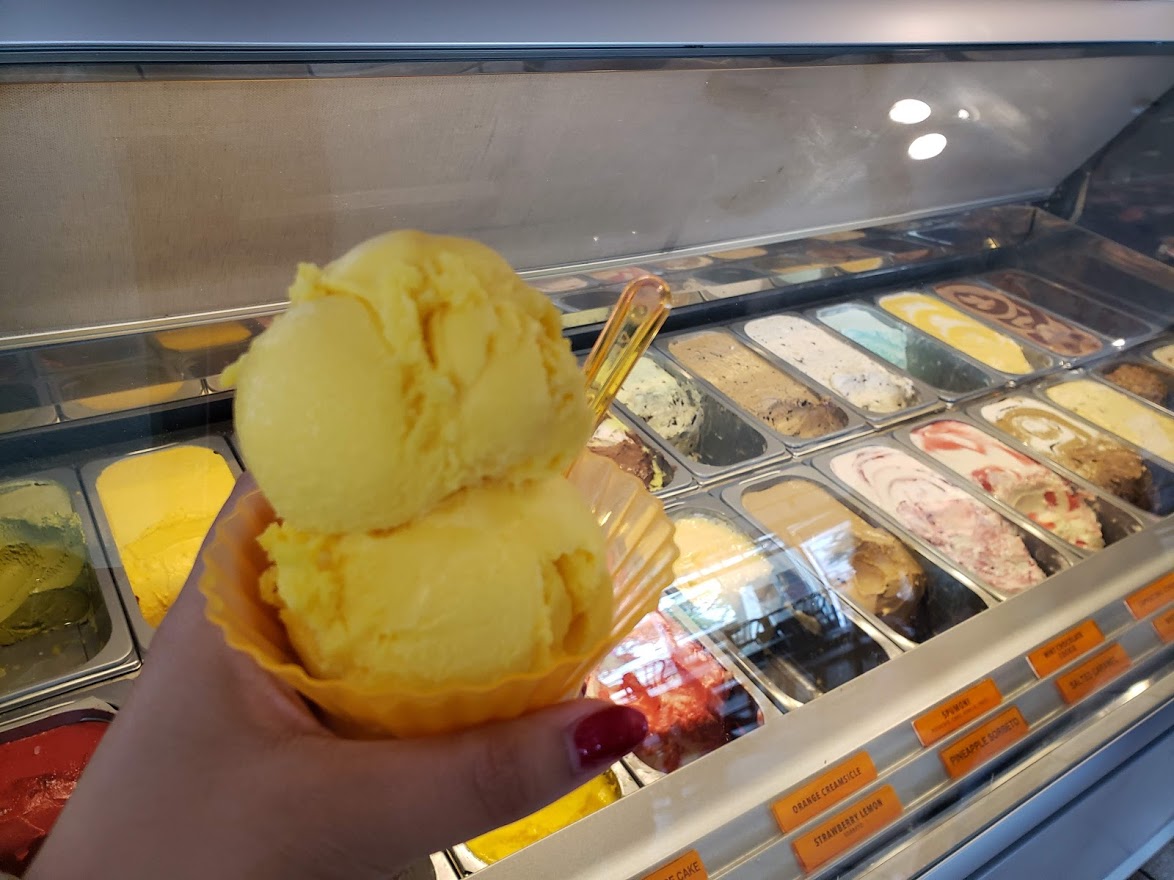 Passion fruit and mango sorbet: I'm actually not that big of a sorbet fan because it's not rich or creamy enough for me. But since I can't have ice cream and most gelato places currently do not offer coconut milk based dessert, I had to settle with sorbet.
I was pleasantly surprised at how delicious this was for a sorbet. I'm a big fan of anything passion fruit or mango based so this was right up my alley. There was more passion fruit flavour than mango here.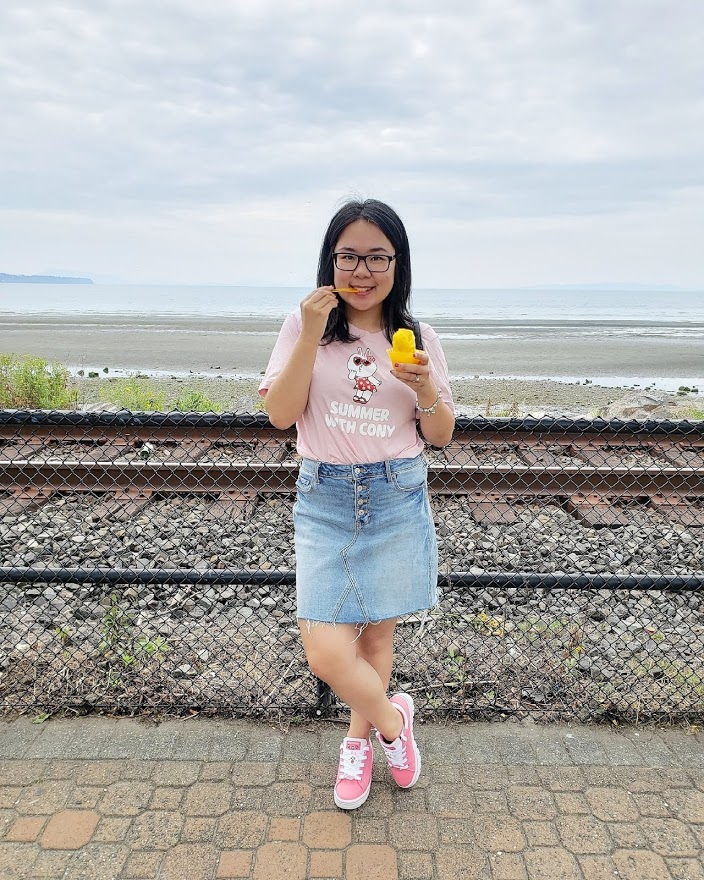 In the past, I've had sorbets which contained ice chunks because they weren't blended properly. This was not the case at Whitby's, the sorbet was smooth and blended well.
There are so many choices for dessert in White Rock that it is a bit overwhelming. I'm glad I stumbled into Whitby's though, and would love to get the sorbet again if I ever came back to White Rock!