Ever since we discovered Basil Garden almost 3 years ago, we have never looked back. In fact, I think it is probably our most visited restaurant due to how close and delicious it is! Since I only wrote about the first visit 2.5 years ago and we come here at least once a month, I figured that warranted a re-visit post on this spectacular hidden gem.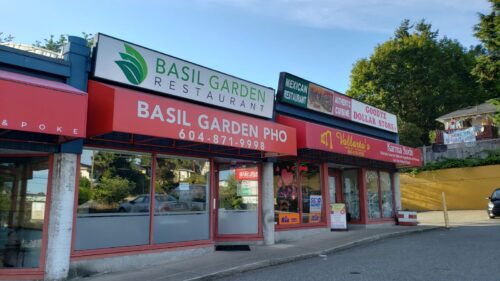 Most people come to this small plaza for Mr. Sub or Riz Sushi, which has surged in Instagram popularity in the past year it seems. I've never gone though because why go next door when Basil Garden is so great? =P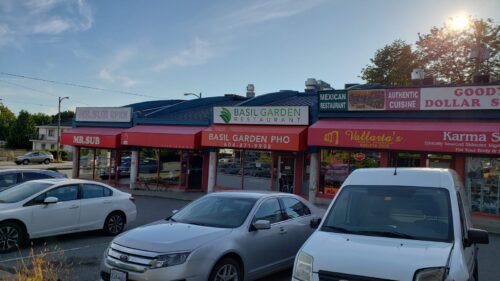 Well actually, we did visit Vallarta Mexican Restaurant a couple of times on the other side of Basil Garden so I guess my argument is not valid hehe. Anyways, this small but mighty strip mall is full of good food, it seems.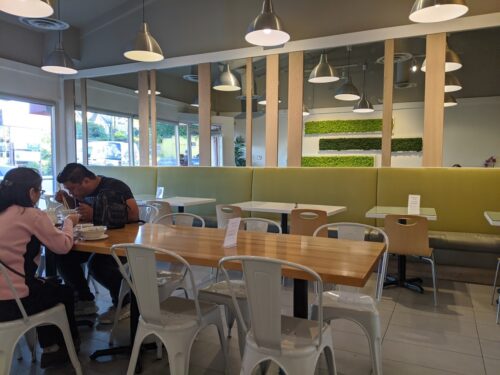 One thing I really like about Basil Garden is how clean it always is. Coming here when they opened again after the pandemic wasn't a big deal because I knew they always had clean handling protocol.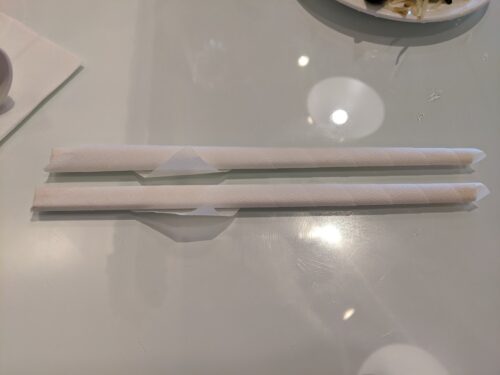 The chopsticks always come wrapped in your napkin, tables are always spotless, the sauce bottle tips are always cleaned, etc.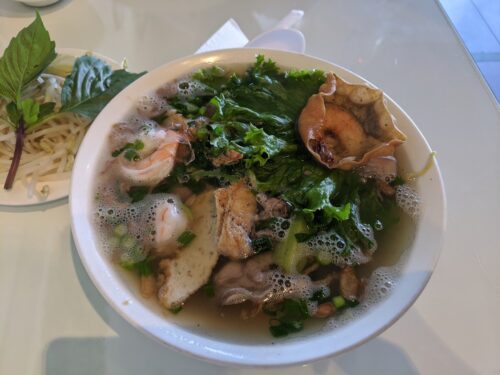 Pork bone soup: I normally get a pho, but was feeling like something different since I had pho here with my bridesmaids just a couple of days prior. The pork bone soup was delicious, with well rounded flavour and depth. It also came with a fried chip with shrimp inside which was tasty. I would recommend eating that first or it would get soggy in the soup.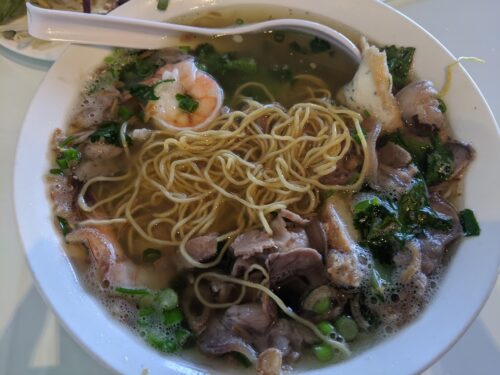 I had a choice of egg noodles or vermicelli, and picked egg noodles. They were cooked firmly and reminded me of thin ramen noodles. There were also some fish cakes with dill, and some pieces of pork. Overall, it wasn't a bad choice and I'd get it again if I wasn't feeling like a beef broth.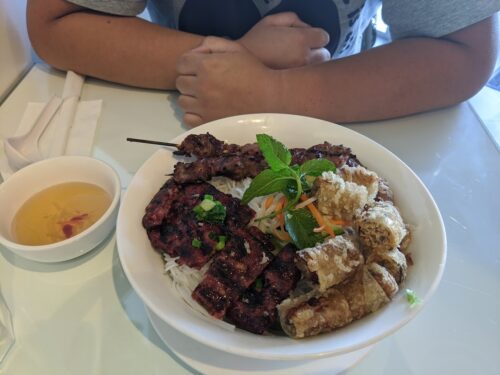 Vermicelli bowl: The fiance picked the pork patty, spring roll, and grilled pork vermicelli. He usually gets this bowl so it wasn't a surprise or anything new.
The pork patty was grilled nicely. Meanwhile, the grilled pork was fragrant and tasty. The spring roll was fresh, crispy and served piping hot. The only complaint was that they didn't include crushed peanuts this time.
Also, it's a bit weird that their vermicelli bowls only include pork (the only alternative is a vegetarian one). I wanted one the other day but they were all variations of grilled pork, pork patty, shredded pork, etc with no beef or chicken options.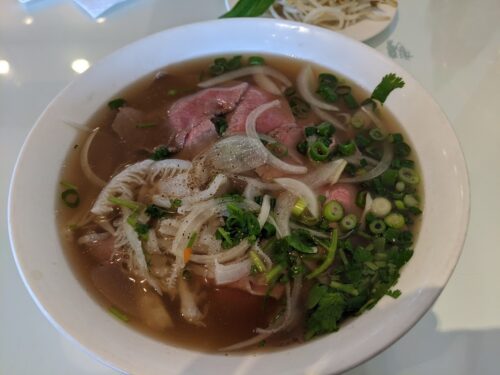 Pho: I'll add in my usual order of pho here in this review too. The soup was delicious and there was a generous portion of rare beef and tripe too. I like how they always crack some fresh pepper on top as a nice touch.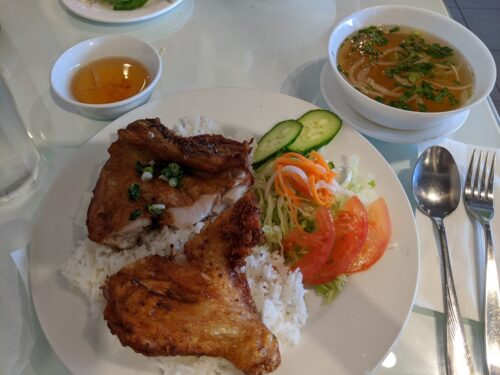 Lemongrass chicken on rice: On another visit, I ordered a lemongrass chicken. They deep fry the chicken here instead of grilling, which I find gave the chicken less of the lemongrass flavour. I'd prefer my lemongrass chicken to be grilled.
In addition, although the chicken was juicy and crispy, I found it too oily for my liking. The batter was also very salty and took away from the lemongrass chicken taste.
Don't get me wrong, it's still a good dish. It's just not how lemongrass chicken is usually served. A more accurate name would be "deep fried chicken on rice"!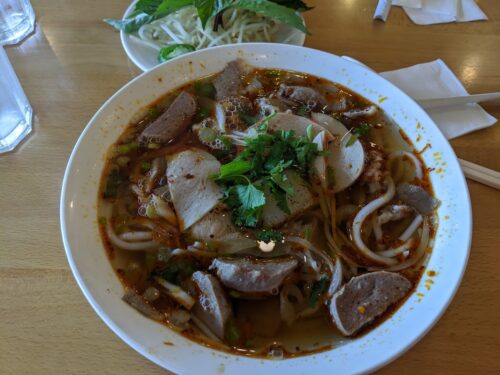 Bun bo hue: I didn't actually realize they had bun bo hue on their menu until recently. The bun bo hue packed a lot of spice, but it didn't have that much lemongrass taste so I didn't find the flavour of the broth to be well rounded. With that said, I'd still order it again if I wanted a spicy soup.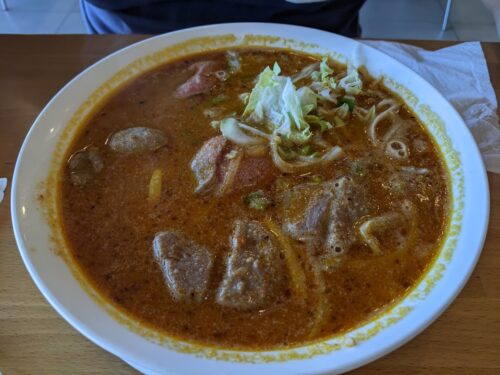 Satay peanut soup: Cola ordered this and liked it, so the fiance decided to order it on a subsequent visit. The satay peanut soup had a mild spiciness to it, and was rich and flavourful. It would be a great alternative if you're not feeling like the usual pho!
---
Overall, Basil Garden has been consistently delicious and our go-to Vietnamese restaurant for almost 3 years now! We are huge fans of this place. It doesn't get much attention but I would recommend giving it a try.